Many florists and horticulturists associate metaphorical themes with flowers and plants. Indeed, in every spring bloom, there is a unique significance: friendship, perseverance, patience, enthusiasm, honesty, unconditional love and affection, rebirth, dignity, strength of character, trust, just to name a few.
Ririe-Woodbury Dance Company delivered all of these blooms in a magnificent bouquet in its most recent concert to close its 55th season. Two potent world premieres – choreographed by Daniel Charon and Stephen Koester – along with a stupendous performance of Tzveta Kassabova's The Opposite of Killing followed the broader thematic arc of Bloom, the concert's title.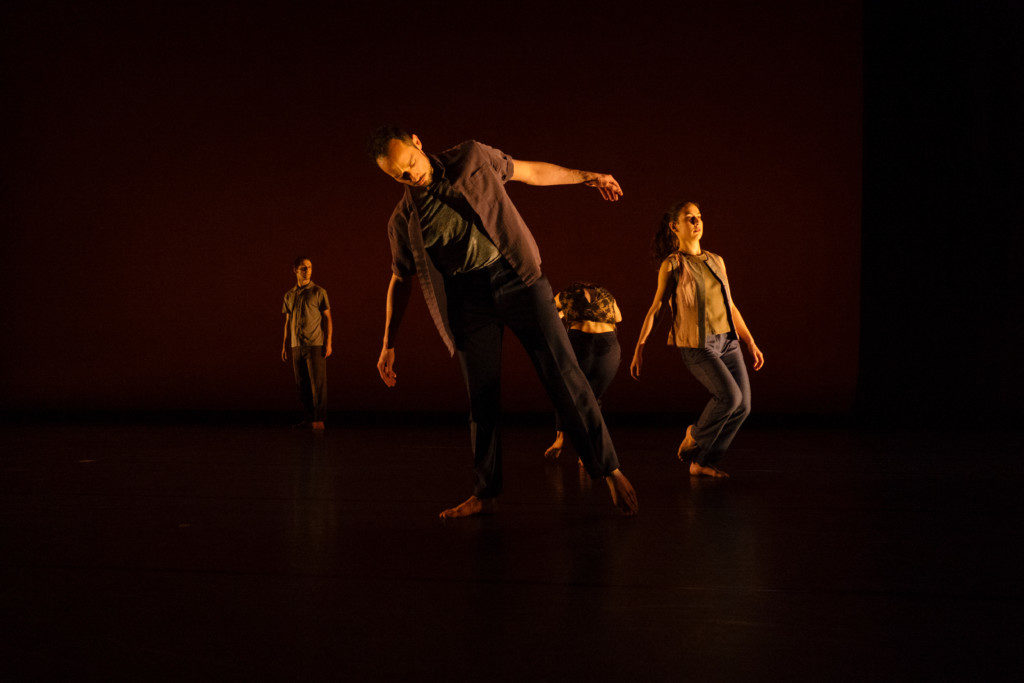 Each work opened with its unique dance language expressing a human problem and challenge that often starts from a dark, even foreboding and restless, point of transition. It is up to us to decide. If we miss the opportunity to confront that point of transition, we are destined to remain in the confines that risk becoming barren or colorless. But, if we decide, even in acknowledging our imperfections and uncertainties, to open up that space, we might discover the rewards of a new 'bloom.'
The first world premiere of the evening was Charon's Dance for a Liminal Space, which was presented in a novel way that precisely accentuated its choreographic epiphany. Charon, Ririe-Woodbury's artistic director, presented the first movement immediately before the intermission, which ended with the curtain coming down abruptly and the house lights up before anyone had time to respond with applause. Some 10 minutes later, the concert resumed with Part II that continued the exploration begun in the previous section.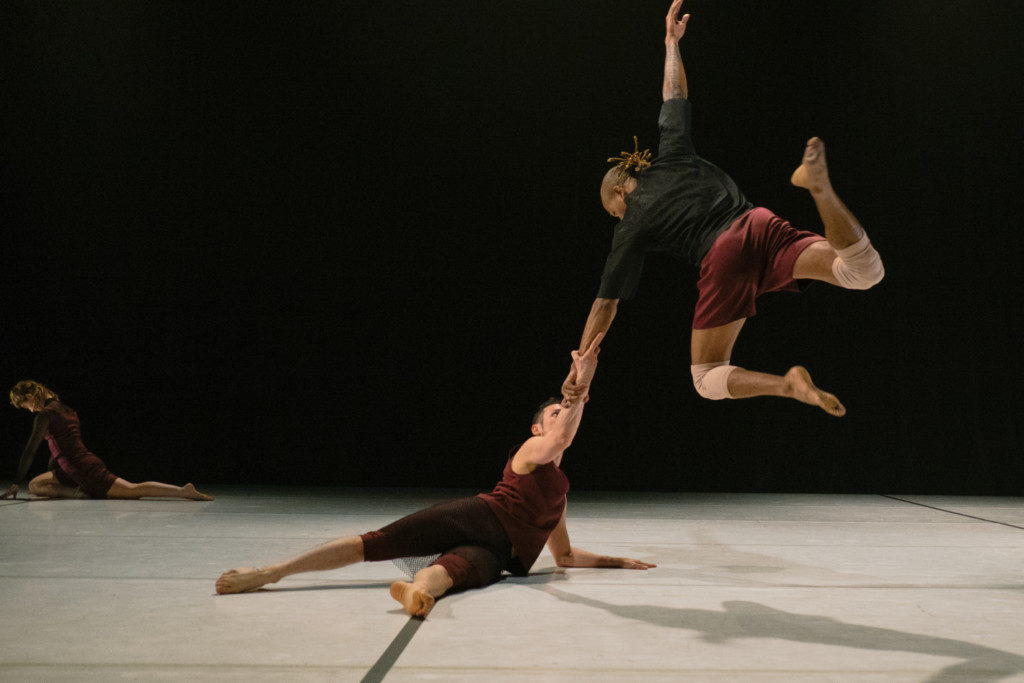 In Part I, the five dancers (Yebel Gallegos, Megan McCarthy) Breanne Saxton, Bashaun Williams, Melissa Younker) traversed a strong grid of clearly marked rectangular spaces. Their movement was sinewy, jagged, rugged and strapping to excruciating precision. They often kept safe distance from each other, always mindful of the prominently marked grid. Incidentally, Younker designed the costumes for this new work and they were constructed by Eugene Tachinni.
Charon effectively adapted Meredith Monk's music from her Impermanence album, which was released a little more than a dozen years ago and which had been set previously to dance. The music instills a melancholic vibe and Charon incorporates some of the text fragments from the original tracks. The spoken text adds its own musical texture to the overall feel. Charon's choice to adapt Monk's music for his own purpose springs nicely from the composer's original intentions. Hence, Impermanence was Monk's own statement about how her legacy might be remembered and utilized after she is gone. In fact, she began working on it after her partner died a few years prior. The text came from improvised lyrics and musings on a tape she discovered after her partner (Mieke van Hoek) died. In Part I of Dance for a Liminal Space, Charon translates Monk's music into a new fit for his own movement language, which the quintet of dancers fulfilled more than nicely.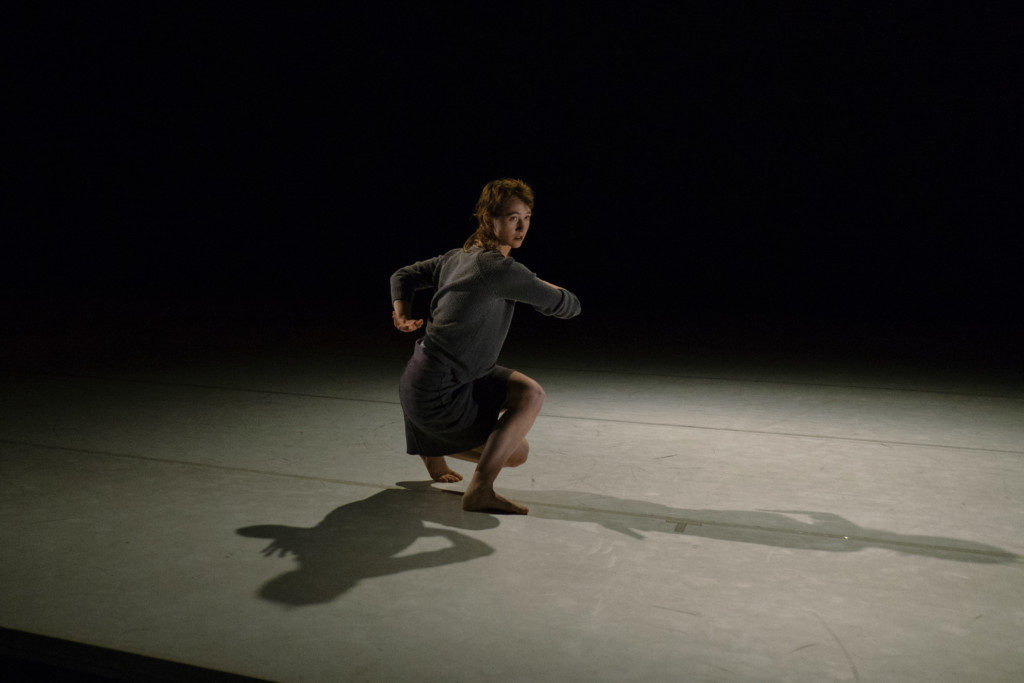 Part II transforms the impermanent melancholy of its preceding section into a more hopeful process that begins tentatively but never really is intended to be completed. The lighting effects change the sharply demarcated rectangular grid of the first section into several planes of differently shaped trapezoids. In many instances, the movement language notably refers to the first section but we also see it differently as the dancers traverse the same space but in a new perception of it. Overall, the effect is even more impressive in the second section.
Part II showcased the dizzying yet transfixing music from Michael Gordon, a composer whose music has been incorporated into other works by Charon. Gordon is one of the founders of the Bang on A Can music collective in New York City. His music, mixing inflections of classical, jazz and even punk, undulates without rest in intricate and heavily syncopated polyrhythms that especially lend themselves well to the spiraling physicality of the dancers' movements in Part II.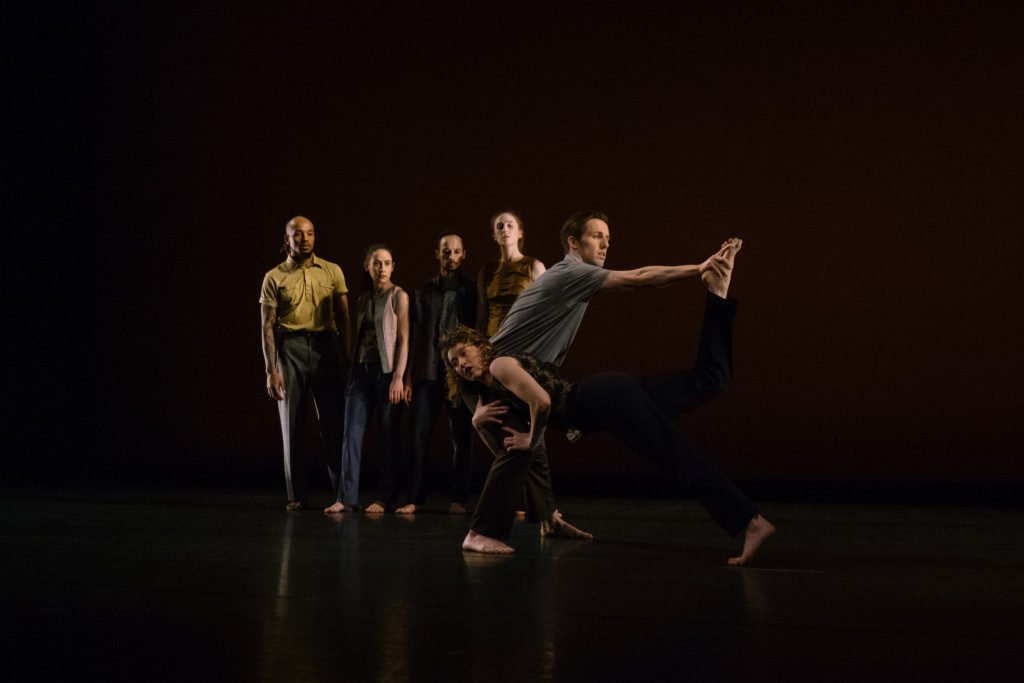 The other world premiere was Koester's Departure – A Last Song, Perhaps a Final Dance Before a Rest, featuring the company's six dancers (this time joined by Brian Nelson, Ririe-Woodbury's newest artist). Koester, who is retiring this year after two decades as professor and chair of The University of Utah's School of Dance, took some of his first dance classes with Shirley Ririe and Joan Woodbury, who founded the company in 1964.
This work, with music by David Lang and the dancers clad in street clothes, was a heartening valedictory expressed choreographically by Koester. The work opened appropriately with Gallegos and Saxton in prominent spots on stage. Both dancers are leaving the company after the season. Accessible in its metaphorical imagery, the work cogently summarizes the challenges and eventual blossoming of a dance artist who becomes comfortable and more confident with what his body is able to accomplish along with collaborating with peers in the dance community. In their astute awareness that this tightly woven ensemble is about to bid farewell to two of its members, Koester's work was a natural touchstone.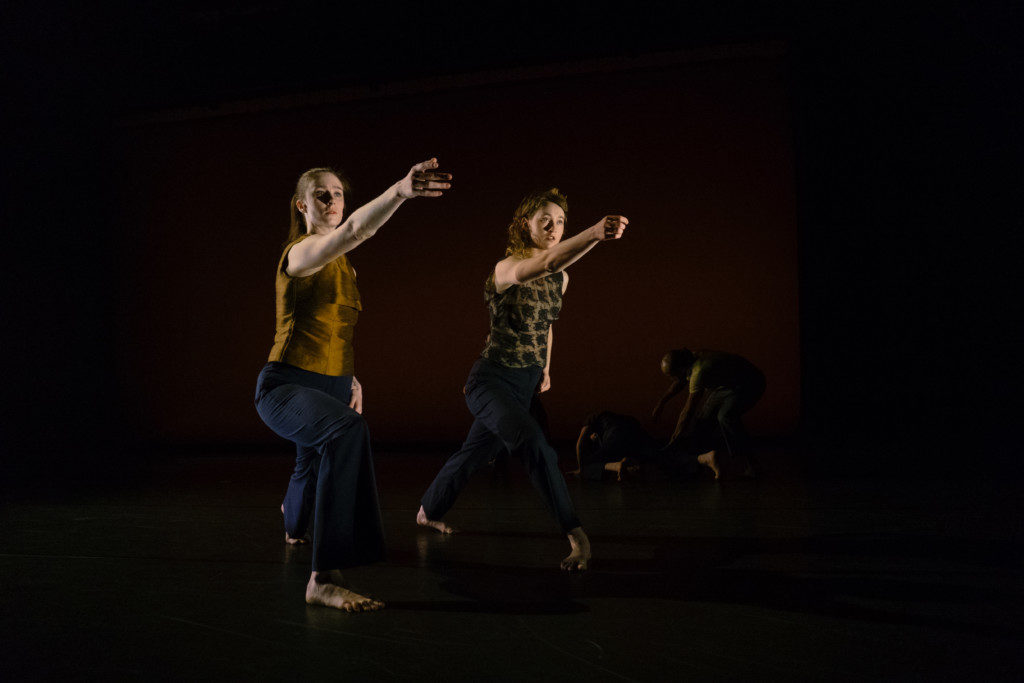 Kassabova's work opened the concert in thrilling fashion and tremendous emotional energy. This is truly a standout piece from the Bulgarian choreographer whose intellectual passions extend to mathematics and astrophysics. She originally created the work nearly a decade ago from a solo piece dedicated to her friend, colleague and mentor Ed Tyler, who died suddenly when the two artists were preparing for a concert.
The emotional connotations are accessible and so clearly expressed in The Opposite of Killing. As the work progresses, the dancers return to stage continuously with costumes in hues that evolve subtly from darker to lighter tones. It signifies the realistic and comprehensible pace we hope to find as we confront grief or loss. Even as one might grieve or even be vulnerable to being angry about how someone can suddenly disappear from one's life, the work opens up a way to cope with the loss and to find the bloom that sustains the memory in loving ways that sometimes are brighter and other times subdued.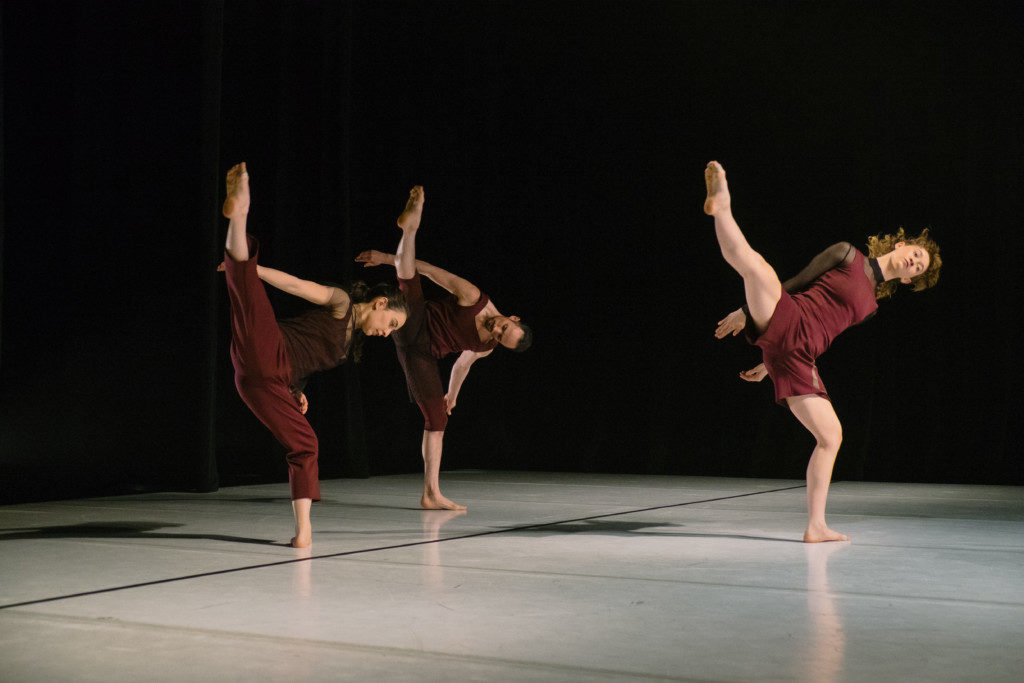 The work opens and closes on the same strong geometric emphasis of the dancers on the floor in angled lines. Nothing ever will be the same but the work's interior is about a constructive process about allowing the cherished memory to bloom anew every time. The dancers conveyed this with exceptional skill.
Next on the calendar will be Dance West Summer Fest, June 10-June 28, a new workshop/festival event with Ririe-Woodbury, Repertory Dance Theatre and The University of Utah's Salt Dance Fest.