Compared to its European neighbors, especially in the latter half of the 18th century and through most of the 19th century, Britain did not produce the same depth and breadth of composers whose works have endured. While Henry Purcell (1659-1695) is considered that nation's preeminent Baroque composer, it was Benjamin Britten (1913-1976), one of the 20th century's greatest composers, who brought Purcell's music back into visibility. But, starting in the late 19th century and continuing through the 20th century and into the 21st, British composers have and continue to produce some of the most impressive contemporary music.
The NOVA Chamber Music Series continues its season on Nov. 18 at 3 p.m. in the Libby Gardner Concert Hall at The University of Utah with Royal Musings, an all-British program featuring composers from Purcell to Thomas Adès, who, at 47, commands a major international presence.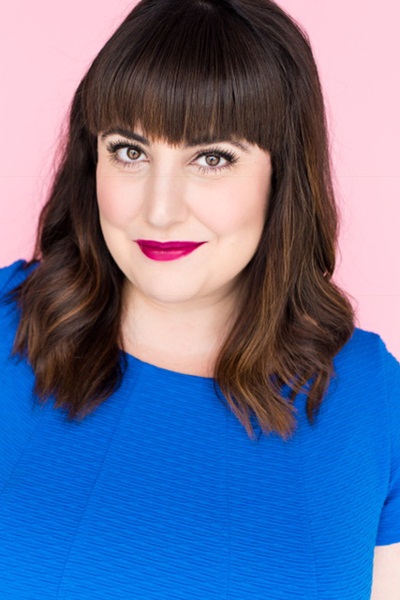 Among the works will be Façade (originally written in 1922 and reworked decades later), considered to be William Walton's (1902-1983) most frequently performed composition. The work is based on poems by Edith Sitwell (1887-1964) and is scored for six instruments and a reciter. When the work was given its American premiere in 1949 at the Museum of Modern Art in New York City, Sitwell explained that she intended the poems to be abstract pieces just as abstract art may reflect patterns. Façade's poems are purely for entertainment purposes. She wrote, "The poems tell no story, convey no moral. Some have a violent exhilaration, great gaiety, others have sadness veiled by gaiety, many are exercises in transcendental technique – virtuoso exercises; but they are inspired, too, by high spirits."
Laughs are deliberate, Sitwell continued. She said some thought that the composer and her were "clowns, tumblers, and acrobats, malgré-nous." The initial performance involved a megaphone because Sitwell said that was the only way the words could be heard. She recalled the public "fled in a panic," adding that a passing postman, the performance hall fireman and a "revue-writer" thought that we were mad. Twenty-five years later, she said the work in England became "a most popular entertainment. For we have been forgiven. The postman is at peace. The revue-writer has ceased to rail. The fireman is no longer called in."
Olivia Custodio, an actress and writer who has a master's degree in opera and vocal performance, will be the reciter. In an interview with The Utah Review, she explains that it has been a challenge to interpret Sitwell's abstract writing, especially as Walton has fully notated the poetry as if it would be sung, not just recited. "It's an interesting approach because sometimes a word might be held as a half note – two beats, that is," Custodio explains. "I had not encountered Sitwell's poetry before so it has taken some time to get into the meaning of the work. But there are so many delicious moments in it. This has given me a new sense of the powerful respect for how words can be read or recited in music and renewed my own respect for the words being sung in an aria for opera."
Conner Gray Covington will conduct the ensemble for Façade, including Lisa Byrnes, flute, piccolo; Lee Livengood, clarinet; Daron Bradford, alto saxophone; Travis Peterson, trumpet; Walter Haman, cello, and Keith Carrick, percussion.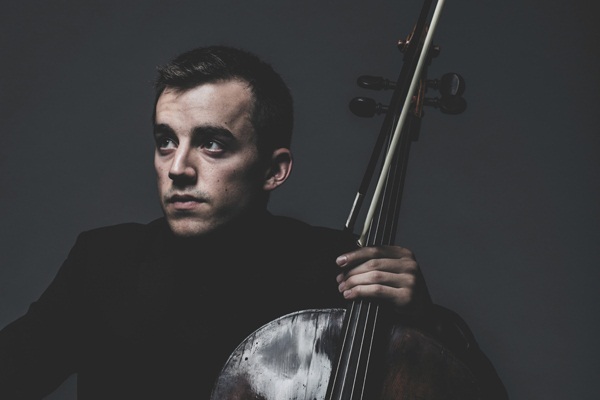 Rainer Eudeikis, Utah Symphony's principal cellist, will perform Britten's Cello Sonata in C major, Opus. 65, the first of five solo cello works the composer wrote. This sonata was written for the great cellist Mstislav Rostropovich after the two met for the first time in the green room for a Royal Festival Hall London concert in 1960. Rostropovich premiered the work, which Britten said was inspired by the Russian cellist's virtuosity, in 1961.
After Britten completed the work, according to Jeong-A Lee whose doctoral dissertation at The University of North Texas examined in detail the sonata, he wrote Rostropovich the following words: "I hope you can make something of it. I have put some suggestions of bowing, but I haven't had much first-hand experience of the cello and may have made some mistakes. The pizzicato movement (second movement) will amuse you; I hope it's possible!"
The cellist's response is not surprising, given Britten's reputation as an outstanding composer: "This is a sonata full of surprises, innovations for any cellist, gift for the musician flowing freely from the horn of plenty. We meet not merely a novelty in finger work but, what is most important, a new kind of expressive and profound dramatic composition."
For this performance, Eudeikis will be accompanied by Jason Hardink, NOVA's artistic director emeritus.
The concert will open with the string quartet adaptation of Purcell's Chacony in G minor, Z. 30. Britten greatly admired Purcell's Baroque work. Many students and audiences, for example, are familiar with Britten's smashingly good The Young Person's Guide to the Orchestra, a 1945 work that takes Purcell's Rondeau from the Abdelazer suite and builds it with variations.
Many gaps of detail remain about Purcell's life and work. It is believed, although it has never been confirmed, that the Baroque composer wrote the Chacony at 17, and intended it for viols. Britten cast the piece as a certified masterpiece that can be played by string quartet or string orchestra. He did not revise the original Purcell composition as much as give an integral, credible structure in rhythmic character and which instruments should play the parts.
It is one of the greatest works ever written for strings. The ensemble for this performance will include Karen Wyatt and Alex Martin, violin; Elizabeth Beilman, viola and Walter Haman, cello.
The daughter of British composer Gustav Holst, Imogen Holst (1907-1984) worked as Britten's amanuensis for many years. But, she also was a teacher, arranger, conductor, musicologist, music festival organizer – and, composer. She produced quite a prodigious output, especially in her early years as well as in the 1940s and after 1964, what she called her 'post-Britten' period. In her later years, her work was experimental and markedly dissonant but much of her output reflects the influence of her father as well as other British composers including Ralph Vaughan Williams.
A 10-minute work, the Phantasy Quartet is one of Holst's standout compositions in her early period. In 1928, she won the William Willson Cobbett Prize for the work, whose name reflects the competition the English businessman established in 1905. He awarded the prize to British composers for writing a 'Phantasy' for string quartet, provided the work did not exceed 12 minutes. The work evokes the pastoral senses of contemporaries such as Vaughan Williams and youthful passion.
The most recently composed work on the program will be Adès'Court Studies from The Tempest. The 10-minute work is a set of musical snapshots of characters from the opera, which premiered in 2005. The composer's musical language is immediately recognizable and his interpretations of characters are just as approachable. This is the second local performance this fall featuring work by Adès. Last month, pianist Luca Burrato at a recital for The Gina Bachauer International Piano Foundation presented two works of the composer: Mazurkas, Opus 27, which pay homage to Frédéric Chopin, and the Blanca Variations, excerpted from the composer's opera The Exterminating Angel (2016).
For tickets and more information, see the NOVA web page.