A young German physician in the 1840s, Heinrich Hoffman, disappointed that he could not find a suitable children's book for his three-year-old son, decided to write his own as a Christmas present. The following year, Zacharias Löwenthal, a German publisher, read Hoffman's work and decided to publish it under the pen name of Reimerich Kinderlieb. The first edition of his book that would be retitled as Struwwelpeter in its third edition – or, Shockheaded Peter – sold out quickly.
As Jack Sherefkin, a research librarian of the New York Public Library, explains, Hoffman's creation – "a collection of cruel and frightening stories" – has enjoyed a cultural cache that is only exceeded by the venerable legacy of the Grimm Brothers fairy tales. Struwwelpeter (pronounced Strool'vel-pay-ter) has inspired countless parodies and more than 1,000 editions in German along with versions translated into more than 35 languages, including an 1891 translation by Mark Twain that used the name of Slovenly Peter. It inspired Tim Burton to create the cinematic character of Edward Scissorhands. Maurice Sendak prized the collection of stories. There is a reference in W. H. Auden's poem titled The Witnesses.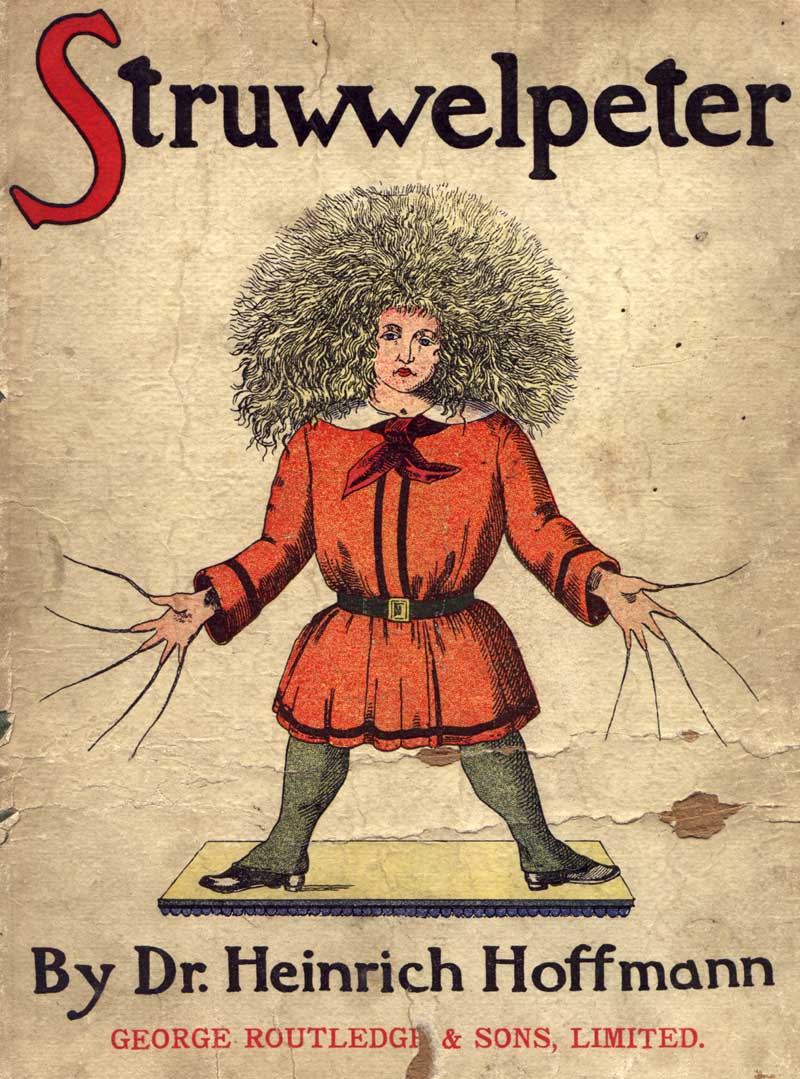 Shockheaded Peter is a stout man with an uncontrolled bush of hair and fingernails long enough to be curled. The character also proved an effective vehicle to portray Hitler, Kaiser Wilhelm II, a political satire of the British Lion and Richard Nixon in various settings.
One of the most recent adaptations is Shockheaded Peter, an award-winning theatrical cabaret of strangely enchanting macabre tones that has delighted audiences around the world since its 1998 premiere. And, Sackerson, a fast-ascending theatrical company based in Salt Lake City, is staging the Intermountain West regional premiere of this work, which originally was directed by Julian Crouch and Phelim McDermott, with songs written by Martyn Jacques and performed by The Tiger Lilies. The premiere production was made possible by Michael Morris of the London-based Cultural Industry.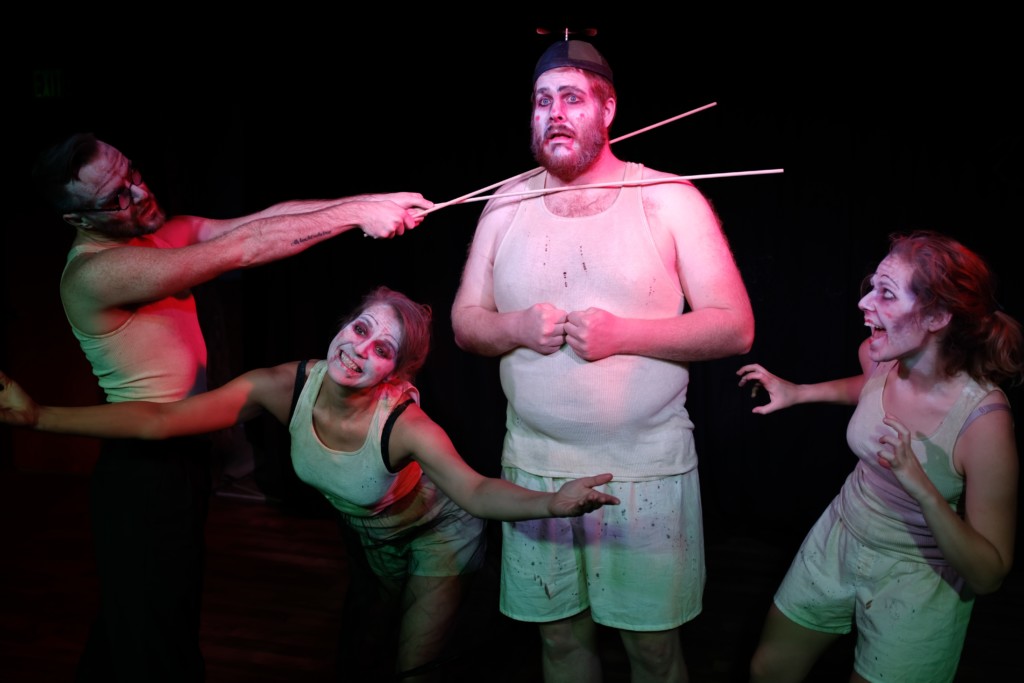 Sackerson's production, co-directed and produced by Dave Mortensen and Alex Ungerman, is staying as close to the original version as possible, including the Tiger Lilies songs, which will be performed by local musicians with the same instrumental complement.
Performances will take place at The Art Factory (211 West, 2100 South, SLC) beginning Friday, Oct. 13, at 8 p.m. in an open-ended run on weekends. Shows are scheduled for Fridays and Saturdays at 8 p.m.
Perfect for Halloween enthusiasts who are looking for seasonally appropriate entertainment that also has memorable substance, Shockheaded Peter is the candidate. Think of the typical parental admonition – "don't run with scissors" or "you'll shoot your eye out" – but taken to its most gruesome level. In Hoffman's stories, a boy who doesn't stop sucking his thumb loses both of them, a girl plays with matches and is burned fatally while her cats observe. The show proceeds with an emcee in the style of the iconic role from Cabaret (1971) but who freely indulges the audience's hunger for devilish, smart entertainment.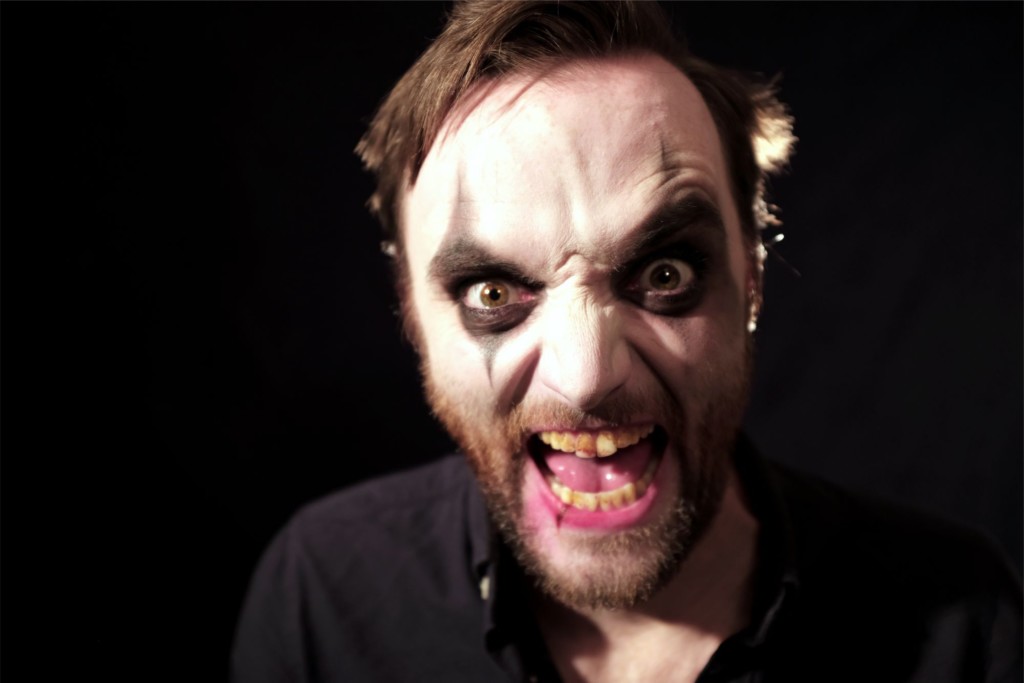 Sackerson is amply suited to the task of producing a show known for consistently selling out its production runs in cities around the world. The company made its debut performances at previous Great Salt Lake Fringe Festivals and this past year produced some of the most original and skillfully written plays that have been interpreted with equally impressive performances. Sackerson also will join Plan-B Theatre in March 2018 to produce the world premiere of Jenifer Nii's The Weird Play. This is Sackerson's second Halloween show, the last being Bride of Frankenstein.
The songs accompanying the tales, however, offer a significant revision in Hoffman's original version. In every scene, the errant child dies, which is signaled by the sounds of an accordion. But, the songs are so artfully conceived that one nearly forgets the macabre outcome of the stories. There are whiffs of rock, jazz, gypsy-style dances and polkas in the songs. Think of it as a panoply of Kurt Weill, Sweeney Todd, a Simpsons' Treehouse of Horrors episode and the classic television series of Tales from The Crypt that is synthesized into a refreshing new articulation. The stage production is rendered with gigantic humanoid puppets along with actors who mimic movements that endeared audiences to silent films by great actors such as Charlie Chaplin, Harold Lloyd, Lillian Gish and Rudolph Valentino.
Mortensen says that when he viewed eight years ago a YouTube clip of a London performance, he already had wanted to bring the show to Salt Lake City. The show has been staged in various U.S. venues including San Diego, Chicago and New York City but Sackerson's reputation for producing critically praised fringe theater likely paved the way to realize the Utah premiere of Shockheaded Peter. "The company which holds the rights to the show is very selective about who should have them," he explains, adding that the strength of the Bride of Frankenstein production was a key factor.
Ungerman says the script for the show is really "bare bones" – "just the songs and a couple of lines" to cue the actors and staging. It is the ideal opportunity for an unconventional company to put its own distinctive mark on an unconventional show. But, he and Mortensen agreed that the Tiger Lilies music is perfect as is.
As this still nascent company does not have a permanent home for staging, Sackerson's fall season of three shows, which opens with Shockheaded Peter, is being produced with the Utah Arts Alliance (UAA) at The Art Factory in South Salt Lake. The company also has been given much leeway to transform its performing space into a suitable staging and audience venue. Mortensen says the UAA alliance came fortuitously, as the company has found it progressively difficult to find affordable spaces to produce its work in nontraditional arrangements. For example, a yoga studio in the Avenues neighborhood adjacent to the city's downtown was used previously. The Art Factory, coordinated with South Salt Lake's municipal governments, functions as an incubator for new artistic entrepreneurs such as Sackerson.
The cast includes Sarah Shippobotham, Shawn Francis Saunders, Emily Nash, Brenda Hattingh and Leviticus Brown. Musicians are Jill Hancey Hoover (drums), Ellen Nicole Allen (accordion), Brooke Bolick (bass), and Ashley Wilkinson (vocals).
Tickets are available at Sackerson's website.