Nora Helmer likely would be pleased at how far Norway has come in gender equality. In the World Economic Forum's Global Gender Gap Index, Norway ranks second, eclipsed only by Iceland, and has closed 84 percent of its gender gap. Meanwhile, the U.S. ranks just 53rd. However, the Forum concludes, "But there is still an excruciatingly long wait for gender equality: it will take 99.5 years to achieve full parity between men and women at the current rate of change."
Although the playwright Lucas Hnath sets his play in 1894, A Doll's House, Part 2, is a sophisticated, undeniably relevant work that achieves more than continuing the story of Henrik Ibsen's original, the 1879 masterpiece with one of theater's most famous closing scenes in history. Hnath picks up the story 15 years from the moment in A Doll's House when Nora slammed the door, leaving her husband Torvald and the family household.
Continuing a solid season of contemporary world and Utah premieres, the Salt Lake Acting Company (SLAC) has achieved another worthy coup with the Utah premiere of Hnath's play, which was nominated for eight Tony Awards and was, according to American Theatre magazine, the most widely produced play in the country during the 2018-2019 season.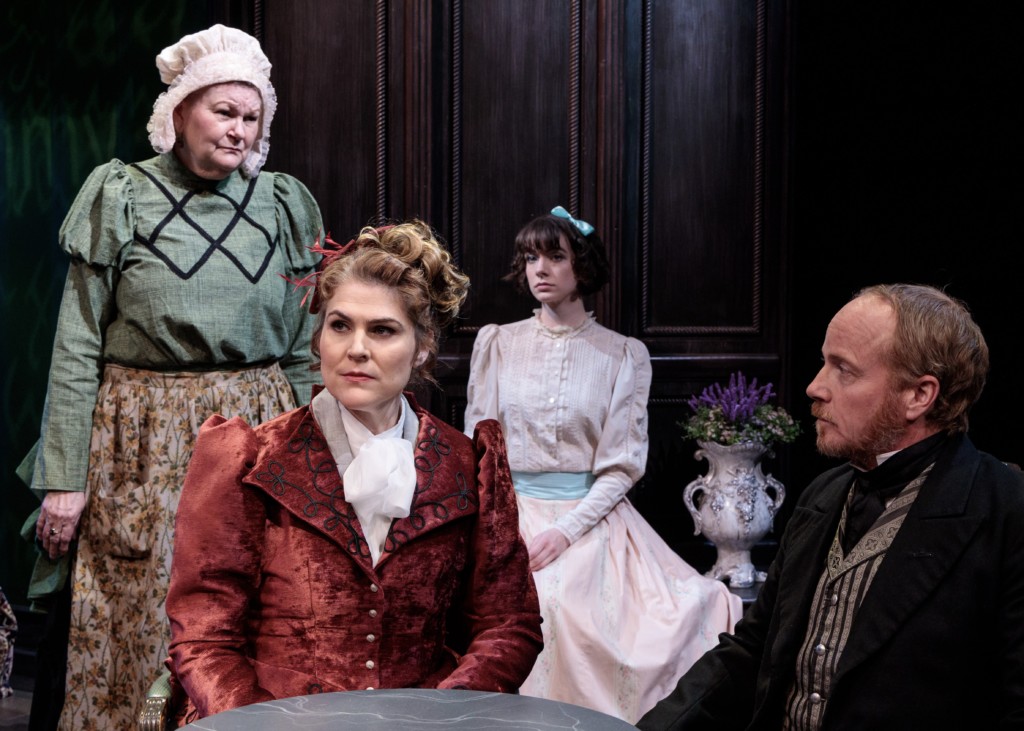 SLAC's production, directed by Nancy Borgenicht, who has been a major creative professional with the company for more than 45 years including the annual Saturday's Voyeur show, is an admirable rendition with some excellent acting moments.
Hnath excels in the difficult task of establishing a credible continuity from Ibsen's 19th century paragon, a play that has been dissected incessantly by scholars and critics in many disciplines. Nora (Stacey Jenson) returns to the Helmer household, a secret visit shared initially with the family's housekeeper Anne Marie (Annette Wright). Nora is now a successful author, who publishes books anticipating the philosophical pillars of modern feminism but does so using a pseudonym. She has returned because her husband (Paul Mulder) never filed the paperwork for a divorce, an omission that could ruin her ambitions to cement her newfound life of independent means. This sets up the philosophical confrontations with Torvald, Anne Marie and her daughter Emmy (Rachael Merlot).
As the dramaturgy by Heather Nowlin indicates, Hnath's script resonates with the same astute currency that informed Ibsen's original. Norwegian women during this time were considered "incapable" of conducting business, concluding property transactions, receiving a divorce, taking out loans, or living alone without the presence of a guardian. Furthermore, as the Helmers were considered upper class, Nora's expectations for "bourgeois respectability" were measured against an even higher bar than for women of other social classes. During this time, an average of just seven divorces were granted each year in Norway.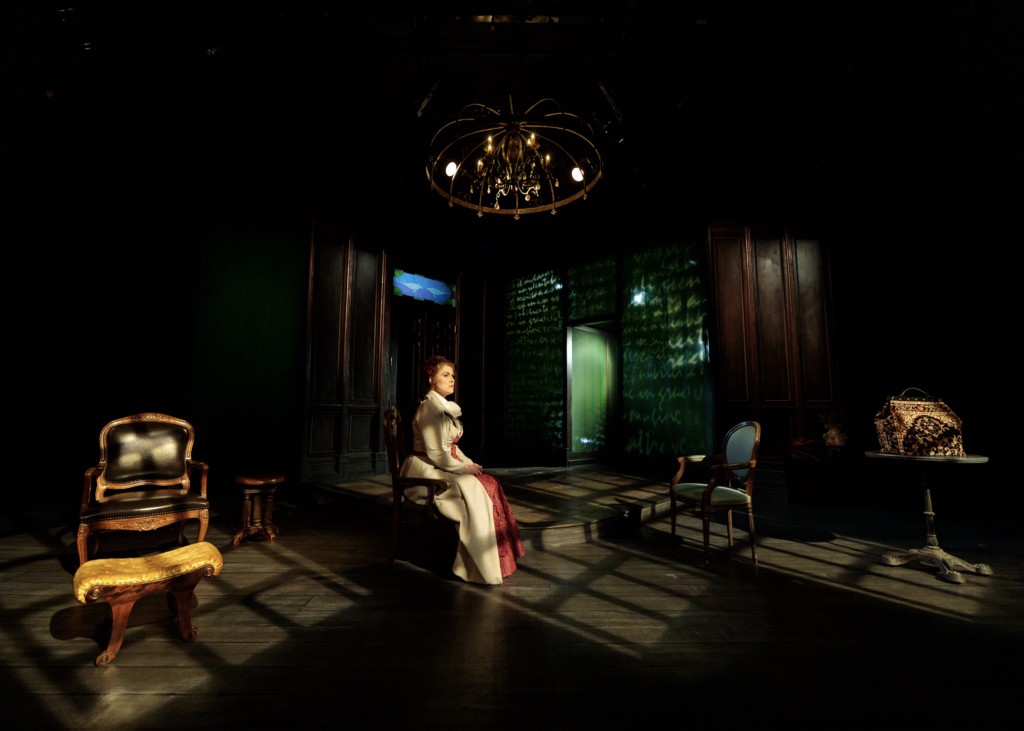 These elements ground the tension and the confrontations in the play. Nora's struggle for empowerment is formidable but she also is farsighted, as her views on the institutional viability of marriage indicate during several scenes. However, Hnath also makes clear that Nora's newfound sophistication with the ways of the world will be tested vigorously, especially in her quest to secure a legal divorce on equitable terms and of her own agency. Most importantly, Hnath sustains the full-throated artistic truth of Nora's dramatic action from 15 years prior when she slammed the door and walked out of the Helmer household. In the 21st century, Nora's status as a quintessential avatar advocating for the rights of women to pursue identity, freedom and power on their own terms is consolidated in Hnath's script.
All four actors do commendable justice to their roles. However, the stage direction lacks the leverage of dramatic tension at key moments. There are instances when the emotional tone is flat, as if the characters might be arguing their philosophical positions at a political debate. Hnath's script has freestyle rhythms and aleatoric cadences that have become familiar in contemporary cinematic screenplays and the challenge of translating that dynamic into an intimate chamber theater piece is a complex task. Hnath also leavens the script with witty lines, especially with the housekeeper.
One can understand Borgenicht's approach in trying to replicate the effect of a cinematic closeup by bringing the actors forward on stage. There are fleeting flashes where we glimpse the impact of human pain on the character's faces but there also are times when it seems the staged effort consciously tries to soften the blow of accepting a staggering truth in its bittersweet entirety. No character is ambivalent about where they stand but as the play proceeds to its logical climax, there is no question that Nora's truth is the one that matters the most.
Nevertheless, this production is recommended for viewing, as it dovetails with the current anniversary celebrations of the suffragette movement's seminal achievement and the ramifications of a presidential campaign where the sociopolitical stakes have never been so high or dire in many years. As usual, SLAC delivers on production elements that give the show a compelling appearance of the period in which it is set. The production team includes Erik Reichert (scenic design), La Beene (costume design), Matt Taylor (lighting design), Katelyn Limber (sound design), Sara Shouse (hair design) and Jennie Sant (production stage manager).
Performances continue at the SLAC Upstairs Theatre (168 North 500 West) through March 8, with shows on Wednesdays through Saturdays at 7:30 p.m. and on Sundays at 1 p.m. and 6 p.m. Additional performances will take place Feb. 15 and March 7, 2 p.m., and Feb. 18 and Feb. 25 at 7:30 p.m.
SLAC also will have representatives from the Women's Business Center of Utah(WBCUtah) in the lobby during the production run to provide information about the organization.
For more information about the show and tickets, see the SLAC website.