The trope of the female ballerina has forever been at the core of classical ballet, on and off stage. But, as with the spectrum of all performing arts companies and organizations, the world of classical ballet is slowly coming around to the realities of staying viable in an artistic world that represents new generations of dancers, choreographers and audiences who are breaking traditions and expanding the art form to be as fresh, relevant and enlightened in the contemporary landscape.
But, progress is slow in ballet, even more so when compared to other creative realms such as theater, film, museum and gallery art exhibitions, contemporary and modern dance and music. Examining the gender distribution of choreographers at the nation's largest ballet and classically trained organizations, based on research compiled by the independent nonprofit Dance Data Project, barely more than one out of every four works presented last season and just a little more than one-fifth of full-concert-length pieces were set by female choreographers. The most notable absence was among the nation's ten largest ballet companies, where main stage concert-length pieces were set exclusively by men.
The counterpoint of the dearth of representation and optimistic signs of artistic progress are finely managed in the well-researched and engaging short documentary Not Another Ballet Story. Directed by Emily Packer and produced by Marginal Gap Films, the film screened earlier this summer at the Utah Dance Film Festival, where it received the audience choice award.
Packer and her production team effectively bring the audience into the inner sanctum of the ballet world, particularly in scenes shot in the studio, as dancers rehearse new works set by female choreographers. Featured is the San Francisco-based Smuin Contemporary Ballet, led by Celia Fushille — an exemplary model in all respects.
Audience members see work set by choreographer Amy Seiwert (who recently was tapped as the company's associate artistic director) as well as company artists Brennan Wall, Tessa Barbour and Brandon Alexander. Founded by the late Michael Smuin, the company, which is set to mark its 30th anniversary, has progressed significantly. In a 2022 San Francisco Bay Times feature, the Smuin company was described as "a beacon for evolving dancers into dancemakers with Fushille cultivating the next generation of strong choreographers… 'If only Michael could see these two dancers,' said Fushille. 'They are quintessential Smuin performers, excellent technicians, versatile, sharp, and full of passion about creating their own work.'" Not Another Ballet Story zeroes in on this vibe, which emanates naturally through the scenes and voices of the documentary subjects.
In an interview with The Utah Review, executive producer Cynthia Wuthmann talked about her motivations for seeing this documentary project materialize, especially as "so many girls start taking ballet when they are little but then are not mentored later to do choreography." Or, how women are not shown to the front of the room where artistic patriarchy has dominated for so long in the roles of executive and artistic directors. As noted in Dance Data Project numbers, ballet is dominated by female artists, representing 76.6% of the participants but among the 50 largest ballet companies in the U.S., for example, only 15 artistic directors are female.
Wuthmann's ballet experience guided Packer to build the proper foundation for the film. After receiving a full ballet scholarship at the age of 12, Wuthmann studied various dance genres in Chicago and came into The University of Utah's ballet program at the third-year level when she was 17. She performed with Maria Tallchief's Lyric Opera Ballet as well as Ballet West founder Willam Christensen's Utah Opera Ballet and the Joffrey Ballet at Ravinia, among others.
In the same interview with The Utah Review, Packer says, "As someone with less dance experience than all of the subjects featured in the film, it became really clear to me as an outsider that ballet specifically has so much work to do to be more inclusive and diverse culturally." She adds, "it was not an art founded upon accommodating so many different body types."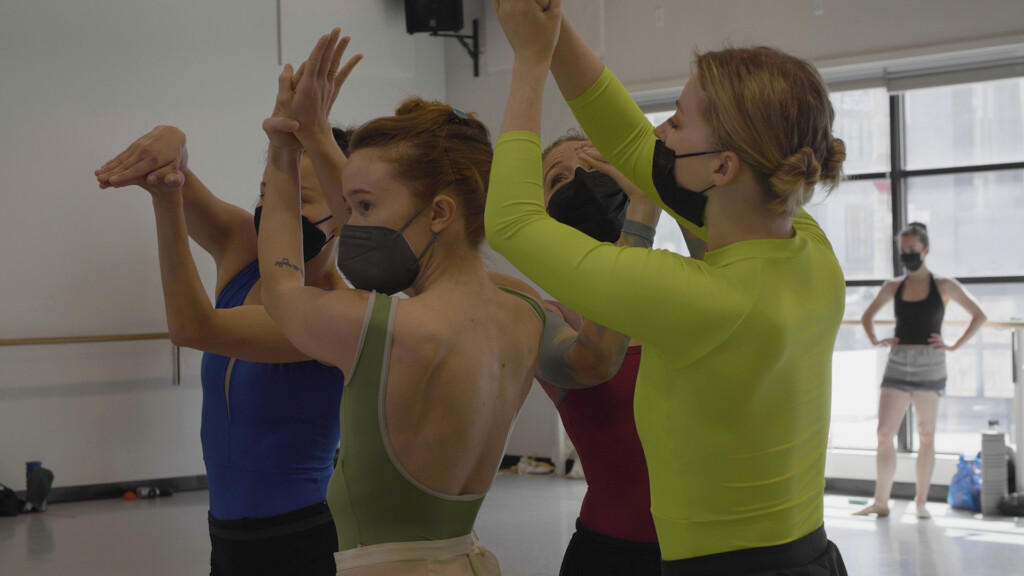 Wuthmann, who also has taught ballet and has choreographed works for students in public school dance programs, says that there have been some encouraging moves to break the "big rules," including the traditionally gendered politics about who can wear pointe shoes. Also, some ballet companies have opened up to providing and allowing flesh-tone tights for their dancers. Ballet bridge programs have gradually become more prominent in universities and professional companies, as a way of demonstrating that ballet can be affordably accessed by communities with less than adequate resources to engage with and support an art form that many might not have considered its creative and practical relevance to multidimensional contemporary culture.
The Smuin company is a solid instructive case study. Its male founder, for example, chose Seiwert as the company's first artistic protégé, who eventually would become choreographer in residence. Fifteen years ago, Fushille programmed the company's first showcase for dancers to show off their own choreographic skills.
Each year, the Dance Data Project compiles and calculates a gender equity index to measure and set benchmarks for the nation's ballet and classical dance companies to evaluate their own performances and calibrate their objectives for improvement. In the most recent rankings, Oregon's Eugene Ballet was recognized as Best Overall and Best of Commissions in company rankings. Receiving Best of Leadership honors were BalletX (Philadelphia), Dallas Black Dance Theatre (with Ann Williams receiving the Founder's Award) and Smuin Ballet (the company featured in Not Another Ballet Story). As for Best of Company with Male Artistic Leadership, the honors went to Ballet Idaho while the male artistic leadership corresponding award for Best of Commissions went to Manhattan-based Ballet Hispánico.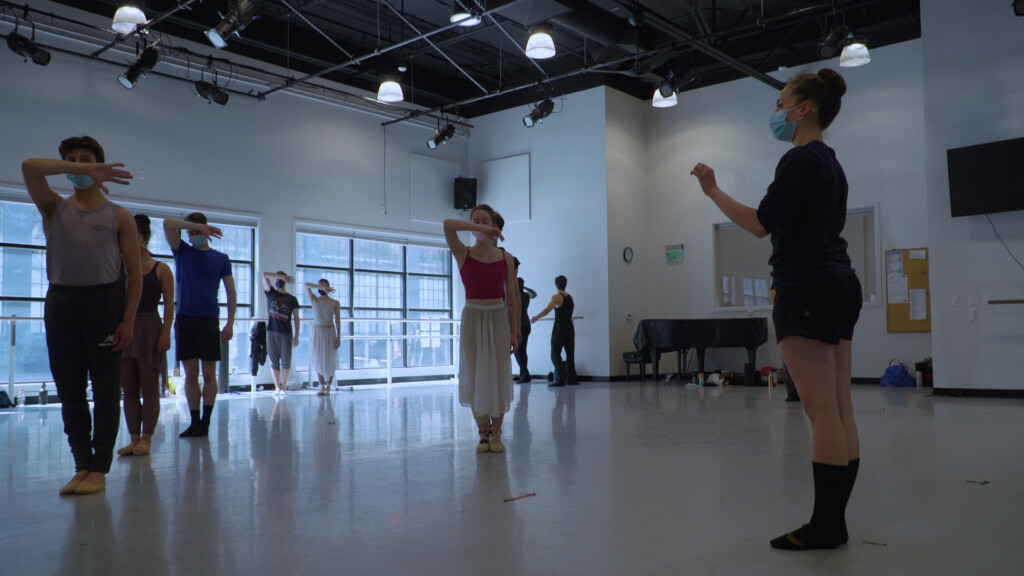 As a comparison, Ballet West was listed in the overall rankings as needing work in the gender equity category (reflecting a score of 30% or lower). In the commissions ranking, Ballet West fared respectably, placing 23rd, just behind the American Ballet Theatre and just ahead of Tulsa Ballet. In the category of leadership, Ballet West placed 43rd among the nation's 150 largest companies, just behind Nashville Ballet and just ahead of Philadelphia Ballet. In the upcoming Ballet West season, the major appearance of female choreographers will come in next June's sixth annual Choreographic Festival featuring Asian artists, including Zhongjing Fang and Caili Quan.
The film has been finding its legs on the festival circuit and Wuthmann and Packer believe the interest is not limited to events focusing on films about dance. Upcoming screenings are Sept. 17 at the Viva Texas Film Festival and Sept. 30 at the Albuquerque Film + Music Experience. It also will be screened multiple times during November at the Canadian Labour Film Festival. "It is a great example of how change can happen," Packer adds. "We are fortunate to feature a unique story from the Bay Area that has become a microcosm of the type of change that can happen anywhere."