The Tale, directed by distinguished filmmaker and writer Jennifer Fox, is one of those rare bold films that breaks from a narrative template. In this fictionalized autobiography, Fox sets a new direction away from the usual path of survival instincts that points instead at the complexities of sexual assault by identifying stages of sexual grooming and recognizing potentially predatory behaviors.
Based on an episode from her own childhood with details and characters that are recreated extensively in the film, Fox sets the narrative with a realism that draws the viewer immediately in the film, which premiered at this year's Sundance Film Festival. Laura Dern plays Jennifer, a documentary journalist who lives in New York City with her boyfriend Martin (played by Common).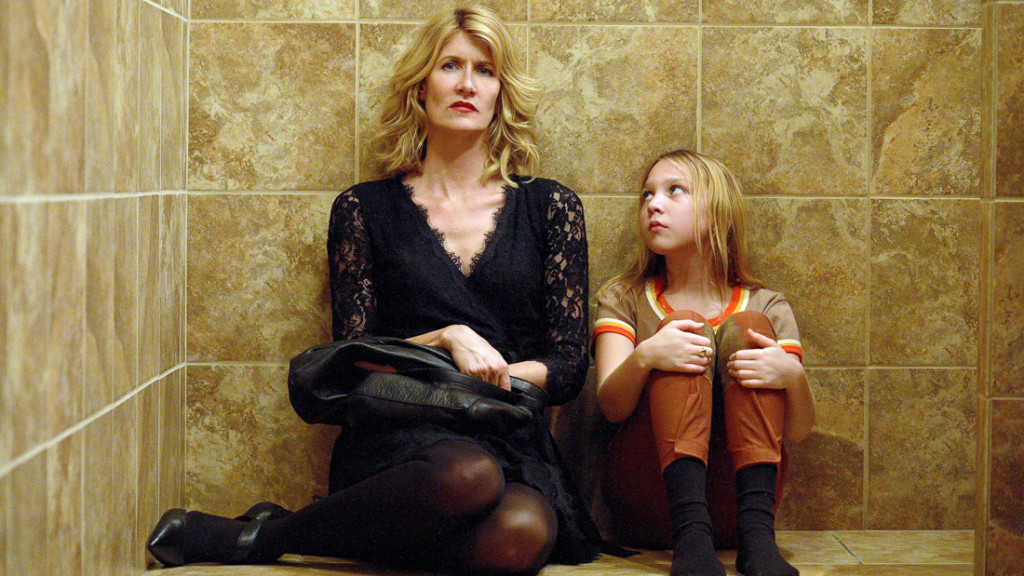 Fox won the 1988 Sundance Grand Jury Prize for best documentary and the Excellence in Cinematography Award winner with Beirut: The Last Home Movie. Other Sundance films from her work include An American Love Story (1999), which won the Gracie Award, and Flying: Confessions of a Free Woman (2007).
In The Tale, Jennifer's mother Nettie (Ellen Burstyn) finds a story that her daughter wrote at the age of 13, which describes a sexual triangle with two coaches (Jason Ritter and Elizabeth Debecki). Nettie presses her daughter and as Jennifer reads the story she wrote from decades earlier, she realizes that the details are far different from the memories she has. The film absorbs the viewer completely as flashbacks compel Jennifer to seek the truth and locate everyone connected to the story. One of the earliest standout moments is when Nettie corrects Jennifer on when the events occurred. Jennifer believes she was 15 but her mother corrects her, noting it was 13 when she wrote the story.
Thirty years ago, novelist Sylvia Fraser wrote her own memoir titled My Father's House: A Memoir of Incest and Healing. She was in her forties then and as she began to bring forward her submerged memories, she wrote about her epiphany: "All of us are born into the second act of a tragedy-in-progress, then spend the rest of our lives trying to figure out what went wrong in the first act." Fraser's well-known novel Pandora was about a child growing up in the 1950s in Canada and she admitted later in her own memoir how similar the fiction was to her own childhood experience. She wrote, "My other self has learned to type. She presses my keys, throwing up masses of defiant memories."
The Tale brings this same force to the screen with uncompromising energy. Fox's candor of her own gradual recollection is not just exemplary but purposeful. In the current burst of the #metoo movement and the conveniently accessible social hashtag, many are willing to believe that we have arrived finally at a clarifying moment of understanding sexual assault both in the context of victims and perpetrators. But, The Tale emphasizes just how far we are from achieving any coherence or cogent understanding, especially with child sexual abuse. Much of the research literature indicates that many cases of child sexual abuse are never disclosed and that as few as five percent of child sexual offenders will ever be apprehended.
In one critical scene, The Tale offers an incisive take on the phenomenon of hindsight bias. In a flashback, the grandmother is shocked to see the coach kissing the young Jenny (in an incredible performance by Isabelle Nélisse, a 14-year-old) when he drops her off at home. Jenny's parents had allowed her to spend weekends with both Bill, a track coach, and Mrs. G, who was training the girl in equestrian sports, believing that they were taking her to competitive meets. The grandmother was furious, warning that she was going to tell the parents what she had seen. When the adult Jennifer recollects this instance to Nettie, the mother is shocked that no one had ever mentioned anything. Nettie is distraught that she has failed in her central responsibility as a parent to protect her child.
This scene emphasizes just one of the tremendous volume of significant points in the film. It is hardly productive to focus where to place the blame for not recognizing grooming behaviors. If anything, the efforts should be focused on awakening the community that it needs to be better educated and informed on how to spot these behaviors before they lead to a case of child sexual abuse.
One can feel the outrage is justified about trying to understand why none of these disturbing behaviors are detected especially before the crime is committed. But, even researchers found, for example, in a study involving university students who are being trained in criminal justice that police or members of the community often are unable to detect behaviors signaling grooming behaviors before the actual abuse happens.
In one flashback, the young Jenny is reading to her teacher and fellow students the story she wrote. The teacher is impressed by her imaginative storytelling and asks her if the story is fiction, to which Jenny responds accordingly that it was concocted as a fiction. The Tale shows quite clearly that identifying grooming behaviors is more easily done retrospectively than in advance. The grooming behaviors we see in The Tale seem to start out innocently enough, almost admirably so for the type of adult-child interactions that might be associated with a nurturing, sensitive mentor. But, as the audience joins the adult Jennifer on this extraordinary testimony of her memories and the process of recovering them, we realize the motivations behind every grooming behavior the young Bill and Mrs. G engaged in always were sexual and progressively deviant.
The audience at a recent Salt Lake City screening gave Fox and the film a standing ovation – a fully merited gesture. There is not one moment where the film's pace ever relents and the cast is superb at every turn, rounded out by performances of Frances Conroy as the older Mrs. G and the late John Heard (his last cinematic appearance) as the older Bill.
The film is presented by Gamechanger Films (with Geralyn Dreyfous, co-founder of the Utah Film Center and founder of Gamechanger Films as one of the executive producers) as a Luminous Mind Production in coordination with Blackbird Films, ONE TWO Films and WeatherVane Productions.
Remaining screenings for The Tale are as follows:
Friday, Jan. 26, 8:30 p.m. — Prospector, Park City
Saturday, Jan. 27, 9 a.m. – Park City Library, Park City