Utah's connections to the Sundance Film Festival (Jan. 18-28 in Park City and Salt Lake City) run deeper than what many people likely will see in the press coverage. Not only has the international festival been established as one of the most significant cultural events every year in the state, it has fostered film literacy and intellectual curiosity about cinema that are cultivated and nourished in many Utah outlets throughout the year. But, more importantly, Sundance has helped Utah grow its film industry to levels that outperform expectations, given the state's population.
Sundance is a prime factor in the state's continuously growing presence and reputation in the film industry. There are two active societies: Salt Lake Film Society and Utah Film Center. There is Spy Hop Productions, a nationally known leader in youth media. There are more prominent art film houses in Salt Lake City than in many cities much larger in size. There are top-rated programs in film at the state's public and private universities along with a full-fledged film production program at schools such as Salt Lake Community College, a rarity among two-year schools. There are numerous locally sponsored film festivals throughout the year that attract top quality projects. The Utah Film Center presents annually Damn These Heels, the longest running international LGBTQ film festival of its type in the Intermountain West, and Tumbleweeds, an international festival exclusively for films designed for children and family audiences – also the only one of its kind in the region.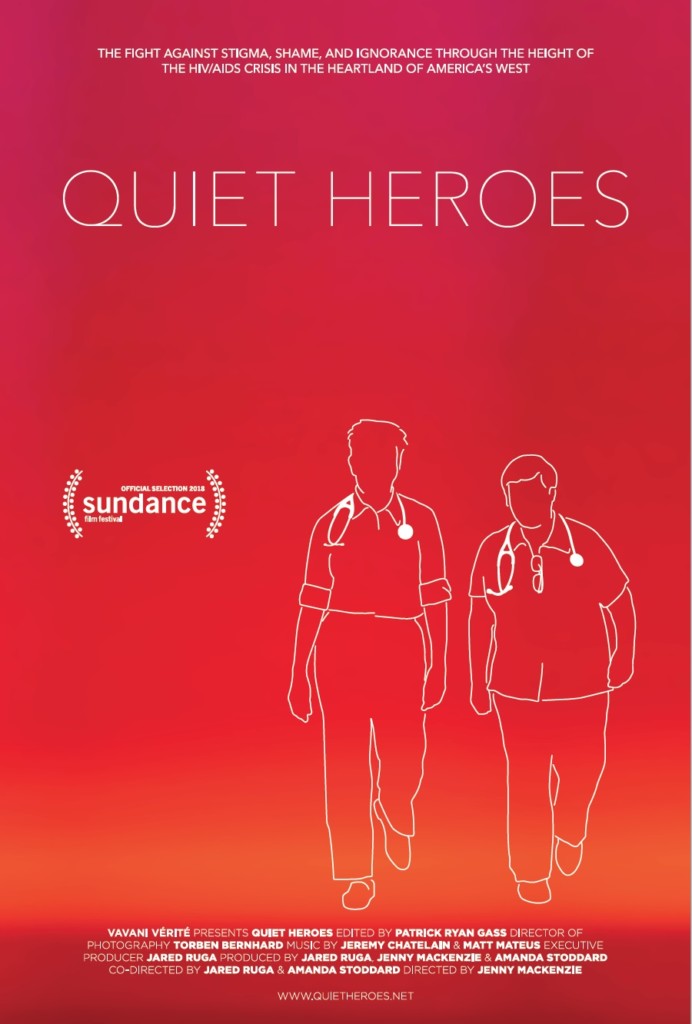 This year's Sundance slate underscores the fruits of the state's growing film industry. There are at least 16 films, comprising one-seventh of the festival's 2018 schedule, that represent significant Utah connections – either in fiscal sponsorship, executive producer credits, location and/or creative involvement and contributions. The Utah Film Commission sponsored two films, including Damsel, an Old West romance tale directed by David Zellner and Nathan Zellner, starring Robert Pattinson and Mia Wasikowska. The other is Hereditary, a psychological thriller about a family in the aftermath of a grandmother's death, which is directed by Ari Aster and stars Toni Collette, Gabriel Byrne, Alex Wolff and Ann Dowd.
In its fiscal sponsorship program, the Utah Film Center set a record this year with eight films making it into the festival. Seven documentaries have been tapped, including Quiet Heroes, directed by Jenny Mackenzie and co-directed by Jared Ruga and Amanda Stoddard – all Utah residents. The documentary highlights the work of Dr. Kristen Ries, an infectious disease specialist, who moved to Utah in 1981 and was the only physician who treated patients with HIV/AIDS for nearly a decade before Maggie Snyder, a physician assistant, joined the efforts to provide critical healthcare.
The fiscal sponsorship initiative aids independent filmmakers who face practical dilemmas when its comes to finding and identifying financial support for their creative efforts. Many do not have the time nor resources to establish their own 501(c)(3) nonprofit entities, often a requirement when seeking grants from foundations or investors committed to supporting the arts. Independent filmmakers who are pursuing non-commercial projects can become eligible to use the Utah Film Center's nonprofit status, for example, in pursuing their production efforts.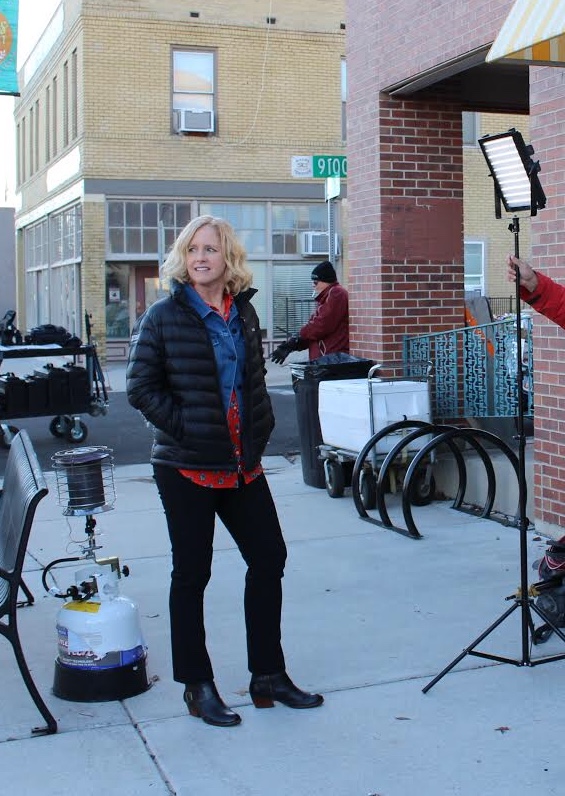 As reported in The Utah Review in 2016, the initiative was pioneered by Geralyn Dreyfous, the center's co-founder, during the 2008 recession, as an alternate source of revenue for the film center. "It also gave us an opportunity to build upon our mission and provide a support service to artists and independent filmmakers," Dreyfous says.
Today, the fiscal sponsorship program functions like a socially responsible, cinema-focused version of Kickstarter. Once a project is accepted into the program, the film can take advantage of the film center's role as a 501(c)(3) nonprofit, making it easier for donors to contribute directly to the project of their choice. It has become a win-win model for all stakeholders, including donors who contribute to specific center's fiscal sponsorship initiatives. Donations are completely tax-deductible, and filmmakers receive 95 percent of the donations, as the center only uses 5 percent of each donation to cover administrative expenses. And, every film that receives fiscal sponsorship is eventually presented at one of the many free, public screenings the center offers every year.
The center has increased support to filmmakers and artists by more than 50 percent through its fiscal sponsorship program. The center has worked on more than 150 fiscal sponsorship projects – with 40 just in 2017 alone – and the quality of film projects measures up to competitive standards at many international festivals beside Sundance. For example, four Utah Film Center projects tapped for fiscal sponsorship were screened at the 2017 Toronto International Film Festival, including three world premieres.
"All of these efforts are building a new generation of leadership in film in Utah," Dreyfous says in a recent interview with The Utah Review. "We focused on friendships, collaborations, and forming interstitial spaces and networks, understanding that it would take 10 to 15 years to see the significant payoffs and become competitive in creating content that raises the bar in storytelling. And, we have been able to take advantage of the Sundance experience. We have great audiences and they have pushed us to become better curators of stories that are remarkable testimonies to the human experience."
Likewise, the Utah Film Commission, led by Virginia Pearce, provides many fiscal incentives as well as helps coordinate access to Utah's talent pool for production crews and location shootings. For example, many scenes for Damsel were filmed in locations in Summit and Wasatch counties during 2016. Pearce says it was an exciting opportunity to work with the Zellner brothers, who already have been to Sundance with several films. "They were able to find all of their locations in Utah – exactly as they needed," she adds. "It really showcases the opportunities Utah's distinct landscapes offer." Utah proved to be easier for Hereditary in securing locations and permits than in other areas such as Los Angeles, Vancouver or areas in Georgia.
Utah's Motion Picture Incentive Program (MPIP) offers a tax credit ranging from 20 percent to 25 percent for productions, which spend at least $500,000 in Utah. Similarly, the state's Community Film Incentive Program (CFIP), established in 2016, supports filmmakers who are emerging in the industry. Projects that involve spending up to $500,000 in the state may qualify for a 20 percent post-performance cash rebate.
Last year, the Utah Film Commission reported that 24 productions received film incentives to shoot in the state and the number of reported film permits across the state nearly doubled from 356 in 2016 to 602 in 2017.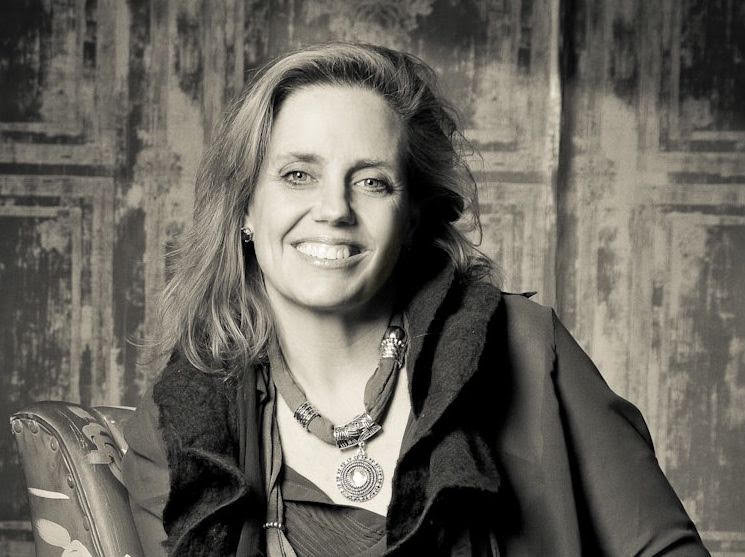 Notably, Utah's rural areas have benefited from the growing presence of the film industry, as 69 percent of the permits were issued for such locations. This is not surprising given the Commission's Film Ready Utah program, which has assisted rural communities in learning how to promote their areas effectively for film, television and commercial productions. Recently, representatives from four Utah counties — Daggett, Iron, Emery and Wayne – have been working with the commission to develop their efforts.
And, Pearce says Utah is agile, eminently versatile and prepared to handle creative projects on many film and video platforms. "For example, television series continue to be key as they create full-time, year-round employment for our crew and have the potential of a long-term commitment to the state," she explains. "A typical episodic series spends six to 12 months and $25 to $50 million in a location." One prominent example is the Disney Channel's Andi Mack series, which has employed more than 200 local cast and crew for its second season. Production for the series, which has garnered more than 40 million views and ranked as the network's top-rated show for its target demographic, means that crews will spend $15 million in state.
Also an appealing factor for many filmmakers in and out of the state, Utah-based industry professionals already have mastered their technical and production learning curves. Pearce says the most effective marketing tool has been positive word-of-mouth. "I often hear from producers that Utah crews seem to know how to do everything, which I know comes from working on a wide variety of projects in many different roles," Pearce noted in a recent Utah Film Commission newsletter. "Our film industry's strongest asset is its diversity. We have some amazingly talented people of all shapes, sizes and colors, and we will continue to find ways to bring these stories to life."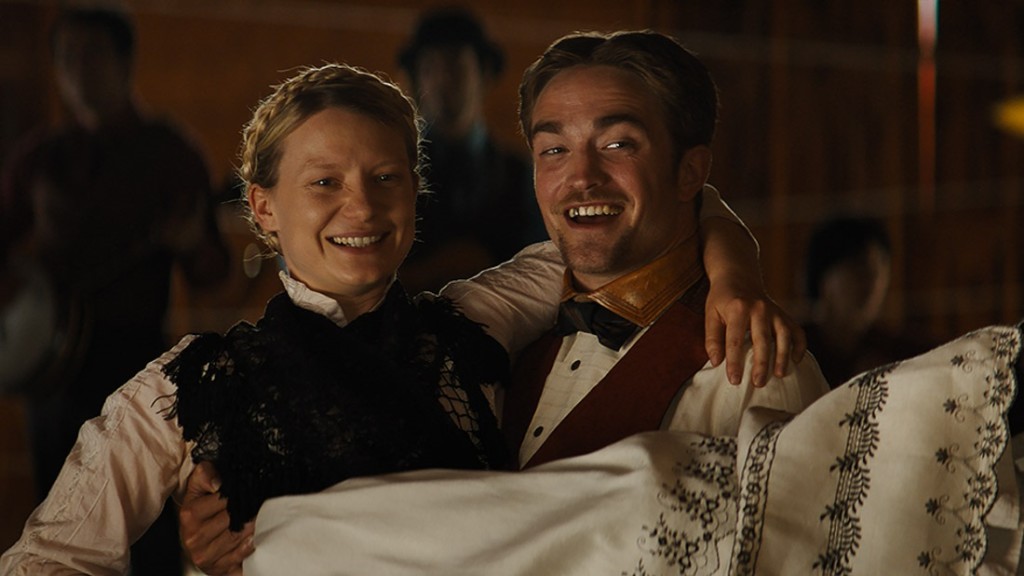 Similarly, Patrick Hubley, the film center's programming director, says one of Utah's strongest assets is a "deep talent pool," especially in the realm of documentary filmmaking. This is evidenced in two Sundance documentaries this year: Quiet Heroes, previously noted, and Believer, directed by Don Argott. Believer is a documentary examining how to reconcile the issues of teen suicide and the Mormon church's stance against same-sex relationships through the efforts of Dan Reynolds, the creative force behind the band Imagine Dragons. Along with Tyler Glenn, the lead singer of Neon Trees, Reynolds organized LoveLoud. a music and spoken-word festival in Orem, Utah to foster a meaningful dialogue between the church and the LGBTQ community.
Utah also seems particularly well poised to set forth prominent examples in how to cultivate truly diverse communities of filmmakers, in tandem with efforts that have given many other sectors of the performing arts communities in Salt Lake City their nationally known reputations of merit, including dance, theater, music and visual arts. The Utah Film Commission, for instance, has coordinated efforts to strengthen the network of women in Utah's film industry with the support of Utah Women in Film and Avrec Art House, an organization (self described as a 'hackerspace for filmmakers') based in downtown Salt Lake City which supports local, independent filmmakers who want to gain a foothold in the industry but lack access to the infrastructure and creative talent networking.
Indeed, Sundance has played a monumental role in expanding the spectrum of creative voices, as Hubley explains. The festival's presence and advocacy have reinforced, for example, the growth of Salt Lake City's LGBTQ community, which ranks as among the most active per capita in any American city.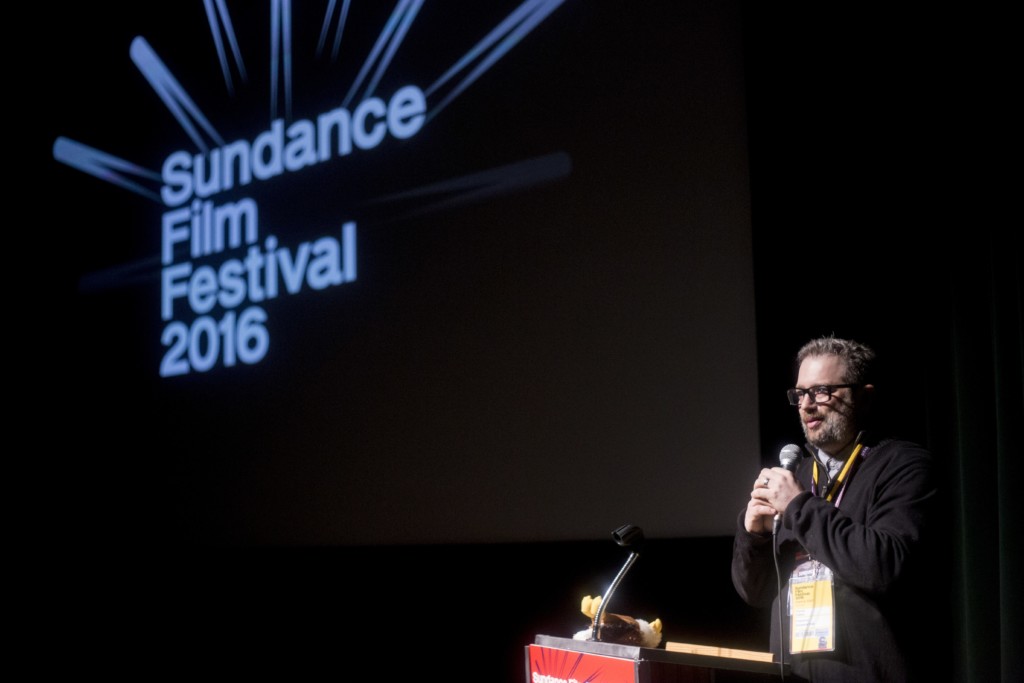 The Utah Film Center has leveraged its role not only as a cultural institution but also as a strategic touchstone for community networking in bringing partners to collaborate on various issues. The center has presented films, including projects that screened previously at Sundance, and corresponding panel discussions dealing with many topics. The list is more than comprehensive: body image, homelessness, gun control, crime, civil rights, food sustainability, gender and sexuality, environmental protection and preservation, civil rights, immigration reform, Islam, Africa, art, music and literature, just to name a few themes. International cinema, including Spanish language films, also have been featured as part of UFC's annual programming.
The center also is marking its fifth year of collaborating with the Sundance Institute to curate programming for the 'Kids' section of the Sundance Film Festival (watch for The Utah Review's Jan. 21 feature). Hubley says the opportunity grew out of the center's success with Tumbleweeds. This year, Sundance Kids presents four films, including a world premiere documentary Science Fair, directed by Cristina Costantini and Darren Foster, about nine high school students from around the world who are preparing to compete internationally.
Two full-length animated features, which already have attracted a good amount of international attention, also will be screened. The first is Lu Over The Wall, directed by Masaaki Yuasa, a visually intense work in Japanese anime style that tells the story of friendship between a teenage boy in a small fishing village and a mermaid whose mesmerizing singing has been misunderstood as an omen of disaster. The other is White Fang, directed by Alexandre Espigares, which is based on Jack London's classic tale. The final film is Hedgehog's Home, directed and written by Eva Cvijanović, a short story about a hedgehog who annoys four other animals in the forest because of his obsession in maintaining his home.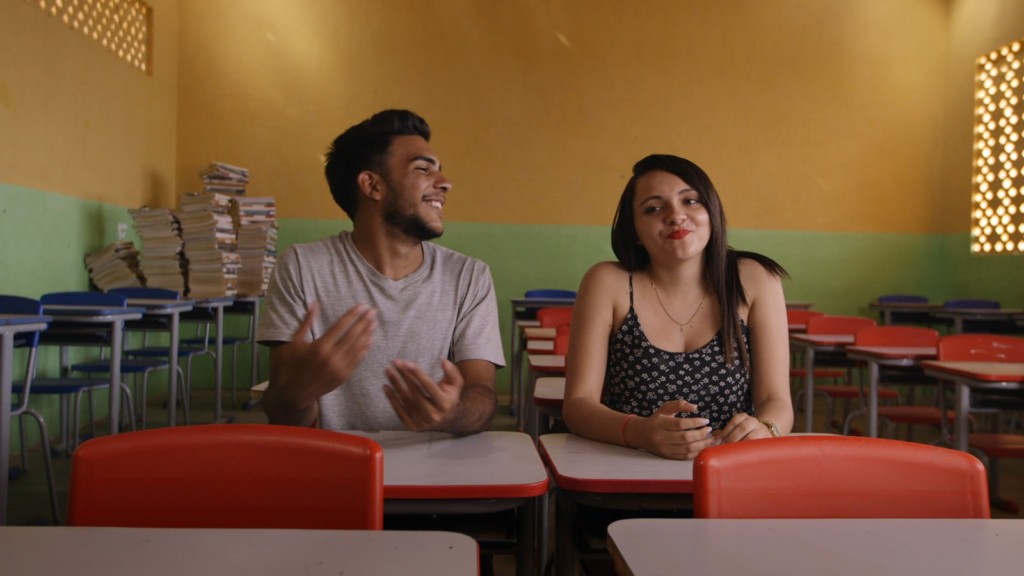 And, the enthusiasm Utah residents show for Sundance translates to their attendance and support in Utah-based film programming throughout the year. In 2017 at Sundance, at least 71,638 attendees filled 204,652 seats at events and an estimated 34,000 — 48 percent — were Utah residents. That enthusiasm has extended, for example, to Utah Film Center's attendance for its year-round schedule of free, public programming and media education program. In 2017, the center reached 34,416 Utah residents.
"It has been a very gratifying social venture that not only introduces ideas to the community but also segments of the community to each other," Dreyfous said in a previously published interview at The Utah Review. And like Sundance, she sees the center as a unique venture of cultural anthropology. "Many of these segments in the community might not know each other but we have seen how the films have opened up the opportunities for the community to come together around an issue at this type of forum. We see this as helping us decide who we need to be in this room and who have the expertise and knowledge to do something about the particular issue that is being featured in the film."
Among the other Sundance films that earned either Utah Film Center fiscal sponsorship or were sponsored by Dreyfous as executive producer and Impact Films are the following (watch The Utah Review throughout Sundance for feature articles about many of these films):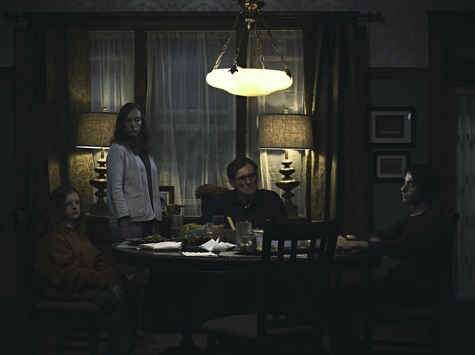 Other documentaries that garnered the center's fiscal sponsorship include The Oslo Diaries, directed and written by Mor Loushy and Daniel Sivan, which chronicle the journal entries kept by Israeli and Palestinian negotiators throughout three years of secret talks that produced two sets of Oslo Accords in the 1990s. Bisbee '17, directed by Robert Greene, follows a community located along the Arizona-Mexico border as residents recreate the darkest event of its history from a century before – the deportation of hundreds of immigrant miners. Generation Wealth is the follow-up film to Lauren Greenfield's The Queen of Versailles, which won best directing honors at Sundance 2012. Greenfield approaches the issues of wealth, greed, consumerism and capitalism from a distinctive cinema vérité style.
Won't You Be My Neighbor?, directed by Morgan Neville, examines the life and work of Fred Rogers by focusing on the inspirations for his creative genius in children's programming. 306 Hollywood, directed by Elan Bogarín and Jonathan Bogarín, follows two siblings who seek to determine what legacy and memories remain in the objects we eventually leave behind, as they excavate their late grandmother's house. This is Home, directed by Alexandra Shiva, follows four families of Syrian refugees who were placed in Baltimore by the International Rescue Committee (IRC) and have less than a year to settle the expectations to learn English and establish their economic livelihood, while trying to cope with abrupt transitions in cultural environments and the traumatic effects of experiencing a relentless civil war in their homeland.
The eighth Utah Film Center project is We The Animals, a coming-of-age story based on a novel by Justin Torres and directed by Jeremiah Zagar. The film stars Raúl Castillo, Sheila Vand, Evan Rosado, Isaiah Kristian and Josiah Gabriel.
Meanwhile, Dreyfous, who also is co-founder of Impact Partners and Gamechanger Films, has numerous projects as executive producer, including several that also gained Utah Film Center fiscal sponsorship. Other films include the documentary Of Fathers and Sons, directed by Talal Derki, who won the grand jury prize in 2014 at Sundance's world cinema documentary competition with The Return to Homs. In this film, Derki returns to his homeland to document two years of a radical Islamist family's life.
In one of the few political films chosen for this year's slate, Our New President, directed by Maxim Pozdorovkin, is an absorbing satirical and ironic look at the real phenomenon of "fake news" through clips and montages of Russian news outlets, controlled by the state, and the unbelievably hilarious interpretations of this news output by ordinary Russians regarding the 2016 election and American politics in general.

Dreyfous also is executive producer for The Long Dumb Road, a coming-of-age road trip narrative directed by Hanna Fidell, and starring Jason Mantzoukas, Tony Revolori, Casey Wilson, Taissa Farmiga, Grace Gummer and Ron Livingston, and Nancy, directed by written by Christina Choe, about a woman who is convinced she was kidnapped as a child and insists on it even more so when she meets a couple whose child went missing three decades earlier. The Tale, directed and written by Jennifer Fox, is a narrative fiction feature based on the filmmaker's own experiences. It focuses on a woman's memory as she examines her first sexual relationship and the stories individuals develop to cope and survive.
For more information about Sundance screenings and ticket information, see here. In addition to numerous Park City venues for screenings, audiences will have opportunities to see various films in Salt Lake City locations including the Broadway Centre Cinemas and Tower Theatre, which is operated by the Salt Lake Film Society; the Rose Wagner Center for Performing Arts and the City Library auditorium in downtown Salt Lake City. And watch The Utah Review for daily coverage of these films through Jan. 28.