EDITOR'S NOTE: Part I covers a broad overview of the state's film industry and Part II will focus on the fiscal sponsorship initiative of the Utah Film Center as well as an overview of the films with a Utah connection that are in the Sundance 2019 slate. Read part II here.
As Utah prepares to welcome the Sundance Film Festival (Jan. 24-Feb. 3 in Park City and Salt Lake City), the state's film industry continues to strengthen but its actual potential is poised to have an eventually greater impact for independent filmmakers in and outside of the state. The challenges range from funding programs and incentives that have succeeded beyond initial expectations to offering enough opportunities for the state's growing pool of skilled film industry professionals to remain in Utah to develop their careers.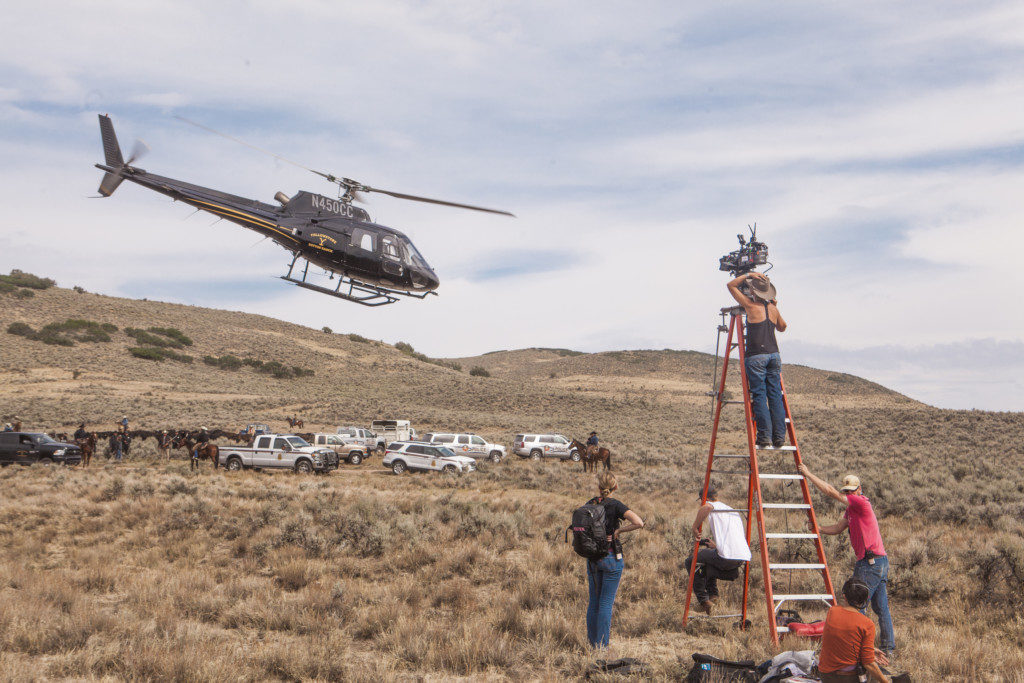 Of the films that premiered at last year's Sundance, those with a significant Utah connection – whether they included a fiscal sponsorship by the Utah Film Center, featured a Utah-based producer or executive producer (notably, Geralyn Dreyfous) or were made in the state – garnered excellent metrics post-Festival.
They included Hereditary, a psychological thriller about a family in the aftermath of a grandmother's death, directed by Ari Aster and stars Toni Collette, Gabriel Byrne, Alex Wolff and Ann Dowd. By last summer, the film, sponsored by the Utah Film Commission, grossed worldwide box office receipts of nearly $80 million (easily recouping the costs of its $10 million budget) and positioned to bring in more revenue on various screening and streaming platforms.
Two films receiving fiscal sponsorship from the Utah Film Center also enjoyed widespread praise from audiences and critics. The documentary about the life and work of Fred Rogers, the legendary genius of children television programming, Won't You Be My Neighbor?, directed by Morgan Neville, picked up at least three dozen awards from various festivals. It also became one of only a dozen or so documentaries to top the $20 million mark in U.S. domestic box office gross revenue and the best-performing biographical documentary ever, taking the title from a 2015 film about the late singer Amy Winehouse.
Science Fair, which also was part of the Sundance Kids program that is programmed in cooperation with the Utah Film Center, won audience choice awards at Sundance and SXSW. The National Geographic documentary, directed by Cristina Costantini and Darren Foster, continued to pick up awards including a first-time director award at the critics' choice documentary awards.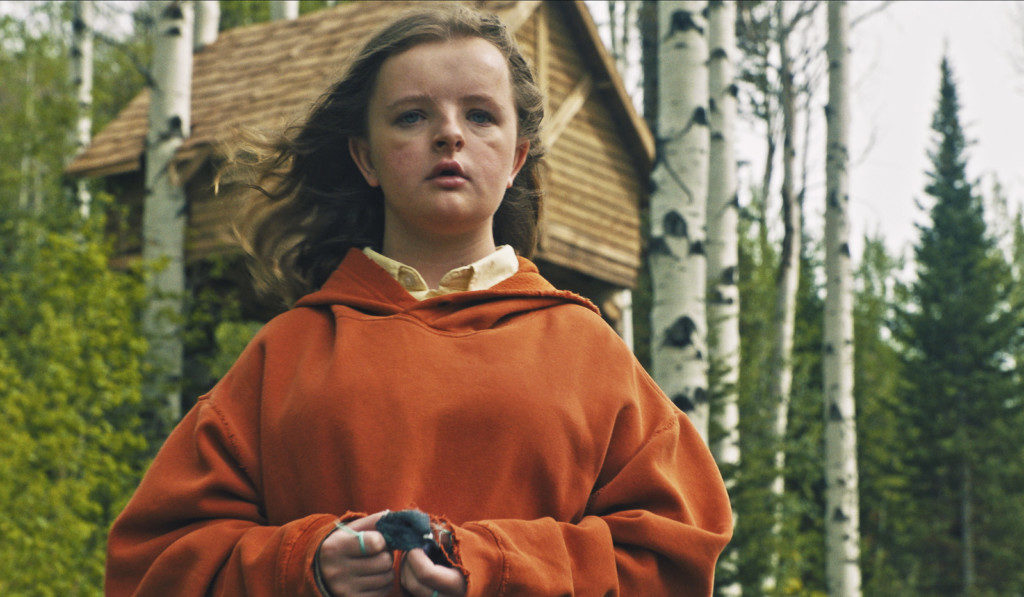 Films with Utah connections will have a solid presence on this year's Sundance slate of 117 feature films. The overall Sundance slate reflects the growing diversity of independent filmmakers: 39 percent were directed by one or more women; 35 percent by one or more filmmaker of color and 13 percent by one or more people who identify as LGBTQIA.
Four documentaries include Utah Film Center fiscal sponsorship (discussed in Part Two), four others include credits as producer or executive producer (Geralyn Dreyfous or Impact Partners Film) and three that comprise this year's Sundance Kids slate (watch The Utah Review throughout Sundance for feature articles about these films).
EXPANDING UTAH'S FILMMAKING NETWORKS
Since last year's Sundance, Utah's independent filmmaking network has expanded in many locations, including the Utah Film Commission, the Utah Film Center, Spy Hop Productions and other entities, such as the Salt Lake City Public Library and Visit Salt Lake.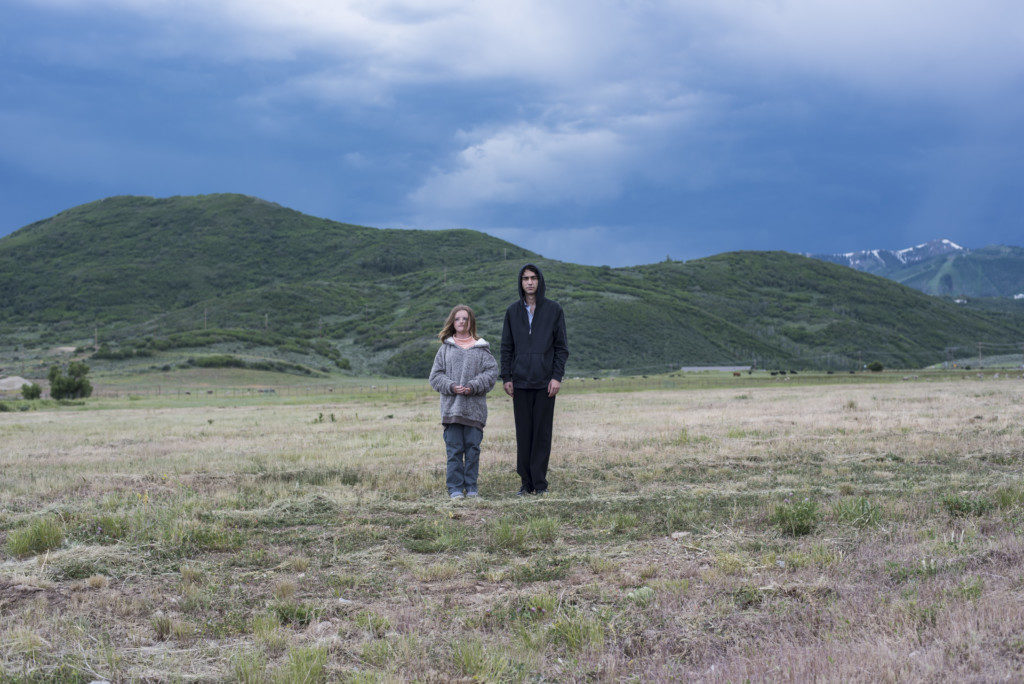 In 2018, the Utah Film Commission approved some 550 film permits across the state (of which at least two out of every three represent activities in the state's rural areas) and 16 productions received incentives. They include the Utah's Motion Picture Incentive Program (MPIP), which offers a tax credit ranging from 20 percent to 25 percent where at least $500,000 is spent in state to make film. The Community Film Incentive Program (CFIP), established in 2016, supports filmmakers who are emerging in the industry. Projects that involve spending up to $500,000 in the state may qualify for a 20 percent post-performance cash rebate.
Virginia Pearce, who heads the commission, said filmmakers spent approximately $63 million last year in the state and created some 1,300 jobs locally. In addition, viewers of six popular holiday made-for-television movies that screened on Hallmark and Lifetime saw many Salt Lake City and Utah scenes.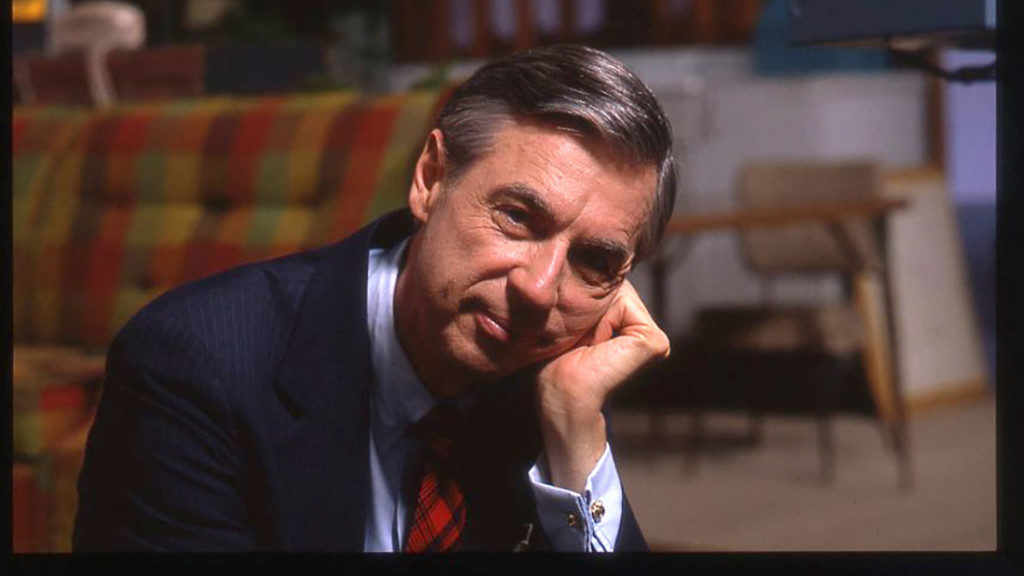 The incentives program is so successful (as there is no cap on individual projects) that pressure has grown to remove the current annual cap on it, which currently sits at $8.29 million. Among the most prominent beneficiaries have been the Paramount and Disney studios which returned to Utah to film new seasons for their respective television series. Likewise, Snatchers, a comedy series with a science fiction bent, returned to Utah for filming after spending its second year in New Mexico.
To expand opportunities for Utah filmmakers to work locally, the Utah Film Commission recently launched its first round of the Next Level Program. Pearce says, too, that program has exceeded initial expectations with a greater than anticipated number of applications. Up to five filmmakers will each receive $2,000 to support a project. In addition to the funding, the winners will receive a one-year membership at the Utah Film Center's Artist Foundry (discussed later in this feature). They will also receive special access to Sundance, as well as access to Sundance Institute's Co//ab Artist Network.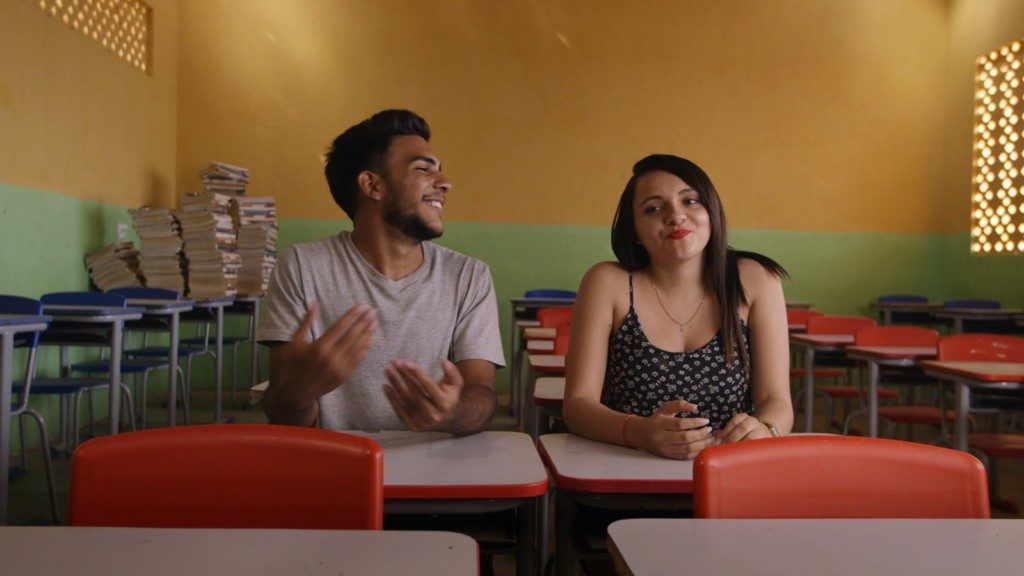 Already, tax and rebate incentives for 2019 are lined up, including Disney Channel's plans for the series High School Musical: The Musical, an animated feature with the voices of actors Emma Roberts and Dennis Quaid, and a documentary about the most remote high school in Utah.
Next month, Jim Cummings will begin filming of his second feature-length film The Werewolf in Utah, which he says will including hiring between 25 and 35 people from the state for the production crew. He says the film reflects the story aesthetics one might find in works directed by David Fincher and Alfonso Cuarón.
Earlier this month, Cummings was invited by the Utah Film Center to screen his award-winning feature Thunder Road, which premiered at SXSW in Austin last year and won the grand jury prize for narrative feature. The film – equal parts comedy, drama — played to uproarious approval in the Jeanne Wagner Theatre of the Rose Wagner Center for Performing Arts (a major Sundance screening venue in downtown Salt Lake City). Cummings, who wrote the screenplay and directed the film, played the lead role of a police officer whose life spirals out of control after the death of his mother and his divorce.
Cummings, who worked as producer for College Humor, has found the effective groove as an independent filmmaker. A successful Kickstarter campaign helped him fund the short film upon which the feature-length version was based. The short film premiered at Sundance in 2016, taking home the short film grand jury prize.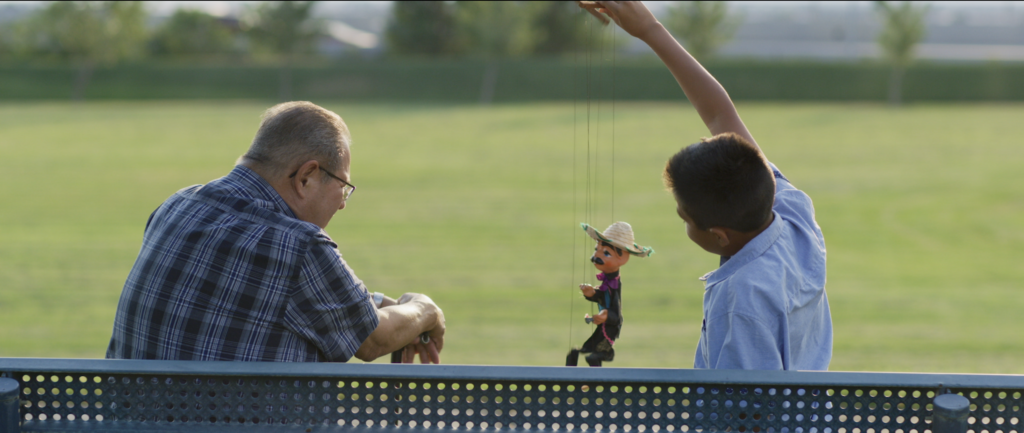 Yet, as he explains in an interview with The Utah Review, the prizes and visibility did not lead automatically to opening the doors necessary to turn his short film into a feature-length production. The title is an homage to the classic 1975 song by Bruce Springsteen of the same name that the leading character attempts to perform at his mother's funeral. Along with another Kickstarter campaign, he used the Vimeo platform to showcase other short films he had made to encourage investors. He raised the funds for an estimated $250,000 budget and came in under for production costs, as it was shot in a matter of days.
Earlier this month in a Forbes interview, Risa Sarachan asked Cummings what he would tell those who feel discouraged about making their own films or why many potential filmmakers believe they need someone's permission to go forth on a project. He responded, "That is the biggest killer of artwork. I always say never wait for permission, you'll never get it." He added, "What happens is people, especially in this industry, will discourage you from something not because they don't think you can do it or don't think it would be good but because if you can do it yourself, you are now their competition and beforehand you were their subordinate."
OPPORTUNITIES FOR FILMMAKERS OF ALL AGES
Utah-based filmmakers are beginning to find more avenues to conquer their fears and realize their story-telling dreams. For some of the youngest filmmakers, Spy Hop Productions has been an effective outlet with its nationally recognized film programs such as the signature PitchNic offering, where 95 percent of the films produced have gone to numerous juried festivals. Spy Hop will soon celebrate its 20th anniversary as well as see its new headquarters go up in Salt Lake City's Central Ninth neighborhood.
In an interview last spring with The Utah Review, Pearce said, "Spy Hop is, as much as Sundance, helping to create a strong culture of filmmakers." Spy Hop mentors ensure the students, who are making their first career films, get the most out of the experience. Likewise, mentors stay active in the industry. For example, Spy Hop staffers Matt Mateus and Jeremy Chatelain produced the soundtrack score for Quiet Heroes, a documentary about two health care professionals who were the only caregivers for AIDS patients in Utah during the 1980s. In 2018, the film premiered to packed audiences at Sundance.
Last summer, the Utah Film Center absorbed the assets of the Avrec Art Center in downtown Salt Lake City to become the Artist Foundry. As The Utah Review mentioned at the time. the state's reputation as a service provider for the film industry is well established. However, Patrick Hubley, Utah Film Center's director of programming, says the Artist Foundry will nourish and grow the creative side of the industry as independent Utah-based filmmakers look to put their own mark on the canon of independent cinema. And, while Utah's documentary filmmaking record has scored numerous successes, especially at the Sundance Film Festival and in the international festival circuit, the Artist Foundry is poised to give a creative boost in bringing quality fictional narratives to the screen.
A good recent example was the Dec. 1 premiere of a narrative short titled The Wreath, written and directed by Shawn Francis Saunders and Alexander Woods. An introspective drama with a minimal script and a solid dose of dark wit interspersed with the humanistic elements that defined so many fine Twilight Zone episodes, the film made fine use of a $5,000 production budget. The Wreath's technical quality along with a cast of actors that pulled much impact from a terse script and an original sound score positions it well for film festival consideration.
The Salt Lake City Public Library, one of the venues for Salt Lake City screenings of Sundance film, has expanded its place in the film culture of the city and the state. Not only does it host regular screenings by the Utah Film Center but it also has become a major venue for the center's annual Tumbleweeds Kids Film Festival and the Fear No Film program of the Utah Arts Festival.
Next month, in collaboration with Utah Humanities, the library will present the eighth annual 90 Second Newbery Film Festival, hosted by authors James Kennedy (The Order of Odd-Fish) and Keir Graff (The Phantom Tower). Young filmmakers create 90-second films based on a story that has received the Newberry Award.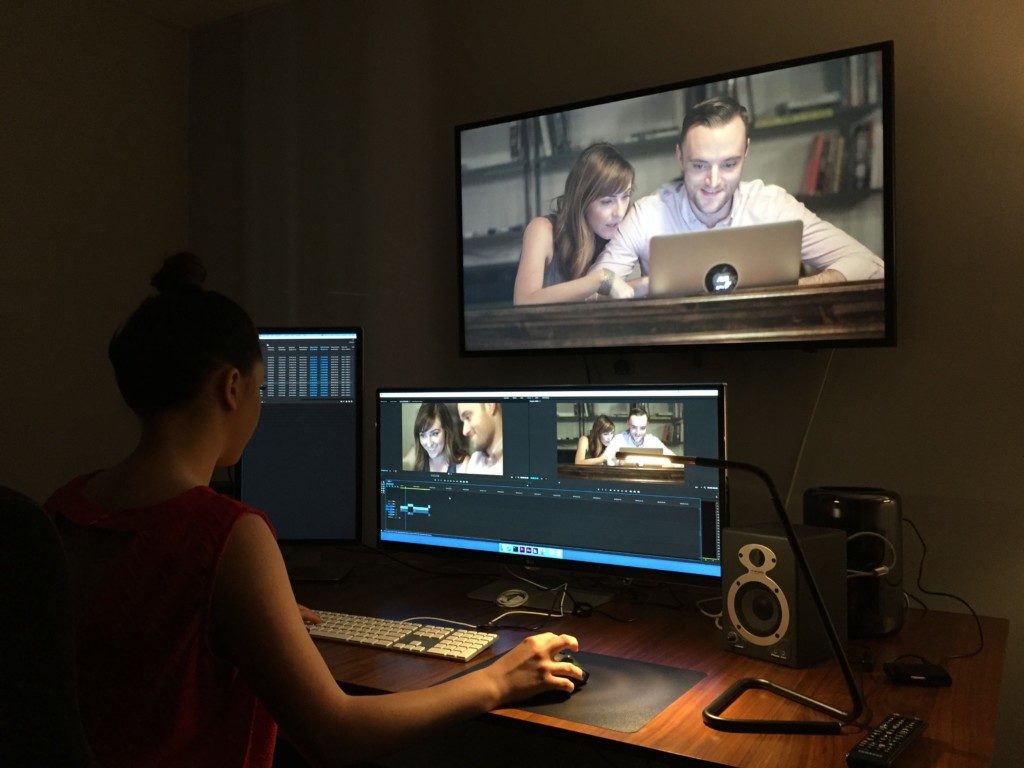 "Programs like this show kids that they can be make movies too," Peter Bromberg, the library's executive director, says. "Who knows, maybe ten years from now we'll be screening a Sundance film created by some young auteur who was inspired to become a filmmaker by Tumbleweeds, or the 90 Second Newbery festival. And maybe they learned how to make film right here at the Library."
As Bromberg adds, "it might not be immediately apparent to the community that in addition to our extensive DVD/Blueray collection, the library offers many tools of creation and programs to help people make their own films (or record music, podcast, etc.)."
This includes the Main Library's creative lab with professional grade cameras, video and sound editing software, green screens and more that can be used for free by any partron. For kids, the Stop Motion Animation Series in the Main Library Tinker Lab teaches kids how to create a short, animated movie, with the library providing iPads, props and editing software.
FILM TOURISM: UTAH AND SALT LAKE CITY
As a Sundance screening venue, the library, also one of the central city's busiest tourist destinations, has aided Visit Salt Lake's role in making the city's participation in Sundance fit in with the larger Utah film tourism presence that is centered in Park City. When it comes to the state's efforts for film tourism, Scott Beck, president and CEO of Visit Salt Lake, says the organization's role is crafted specifically not to overshadow Utah's larger cultural presence in the history of making movies.
Utah's unique and dramatic natural scenery in the southern portions of the state, in particular, has been featured in hundreds of films, including some of cinema's most famous productions. And, this spring, as it will be the 150th anniversary of the completion of the First Transcontinental Railroad at Utah's Promontory Summit, the Utah Film Commission will help celebrate with a special screening of the 1939 film Union Pacific, directed by Cecil B. DeMille. Pearce adds that this is the 50th anniversary of the release of Butch Cassidy and the Sundance Kid and Easy Rider, both with scenes shot in Utah.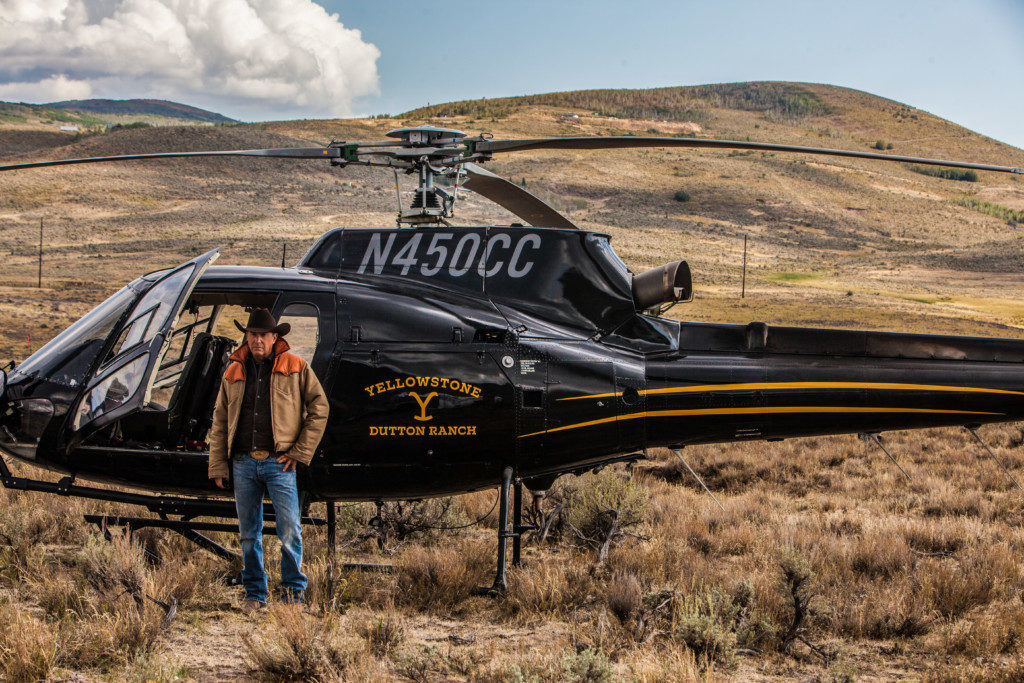 This is the ninth year that Visit Salt Lake has been a Sundance sponsor. One of the biggest recent impacts for Visit Salt Lake's role regarding Sundance has been a mutual agreement to have Sundance start the Thursday after the observance of the Martin Luther King, Jr., holiday. Beck says the agreement also ensured that the city and the state would reap the economic impact benefits from one of the most active ski tourism periods which coincides with the long weekend preceding the holiday.
Beck says Visit Salt Lake's presence for Sundance is to create social hubs for both local and outside patrons of the festival. Salt Lake City venues for Sundance screenings include the City Library as well as the Salt Lake Film Society's venues of the Broadway Cinemas and Tower Theatre and the Rose Wagner Center for Performing Arts. SLC venue screenings typically comprise 80 percent local residents and the remainder from tourists.
Bromberg says the library's involvement enhances it tourism profile. The Trip Advisor website ranks the Main Library 12th out of 130 things to do in the city, as based on visitor ratings. "It's really just an architectural gem, and a great symbol of the city's commitment to, and understanding of, the power of beautiful, shared civic spaces," he adds.
Festival lounges in downtown also highlight local musicians. This year's venues will include Copper Commons in downtown near the Broadway Cinemas and the East Liberty Tap House near the Tower Theatre in the city's 9th and 9th neighborhood. The lounge at the Rose Wagner Center for Performing Arts will be located in the Black Box Theatre. This year's offerings include the traveling Tolerance Poster Art Installations, organized by designer Mirko Ilić; pop-up screen printing experience at THE BLOCKS truck, and the Sundance Institute's Creative Tensions on Tolerance conversations, which will take place Jan. 31. Stephen Brown of SB Dance also is coordinating performances to include cabaret shows on Feb. 1 featuring Drag Plus and then Kinky Beasts on Feb. 2. The events are open to the public but seating will be limited.
For information about Sundance schedules and tickets, see here.