Director Julie Taymor had hoped to close The Glorias, an admirable creative nonfiction treatment of Gloria Steinem's historic life that premiered at Sundance, on a different note. Anticipating that Hillary Clinton would win the 2016 presidential election, Taymor, who also directed the exceptional biopic about artist Frida Kahlo, wanted to close her latest film on Steinem reacting to the former U.S. Secretary of State winning the presidency.
Instead, Taymor ended with an alternative that rings more potently in this presidential election year. Steinem is delivering a stemwinder at the Women's March of 2017 in Washington, D.C., encouraging groups to resist President Trump's policies. The speech has aged very well but Steinem, now in her eighties, has had a remarkable career built upon an even more remarkable vision for equality and equity in all realms of American life. The Glorias essentially is a meta work in progress.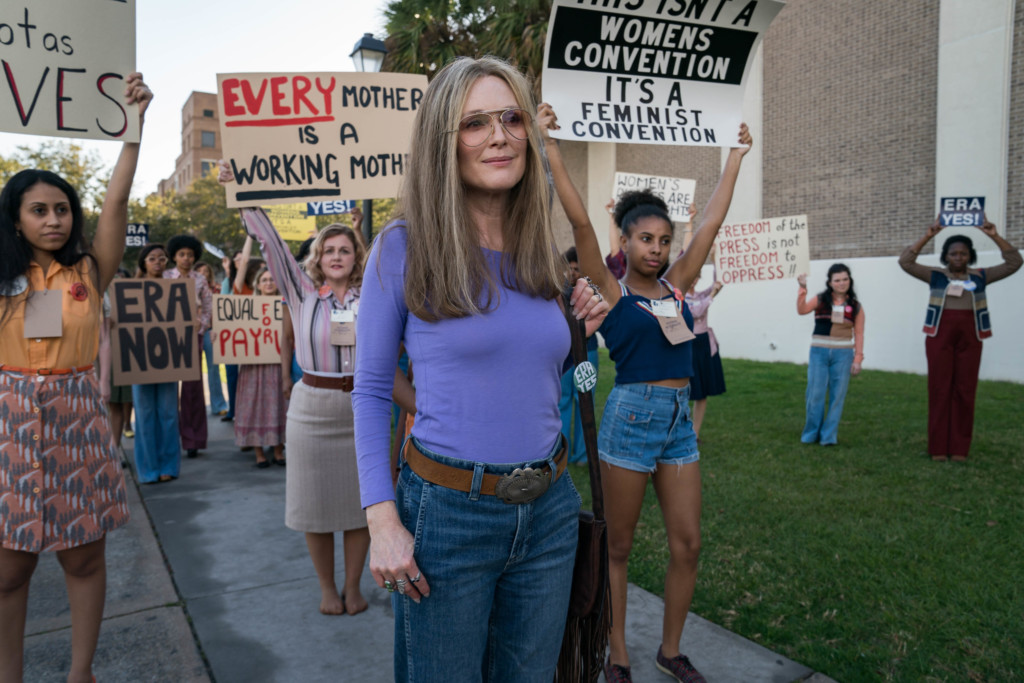 While the film, one of the longest in this year's festival, could use a good bit of tightening, Taymor, working with playwright Sarah Ruhl on the screenplay, successfully adapts and fleshes out material from Steinem's 2015 autobiography My Life on The Road. Four actors portray Steinem at various stages in her life. As a child (Steinem was born in Toledo, Ohio), actor Ryan Kiera Armstrong is charming, especially in the way she loves her father Leo (Timothy Hutton), a traveling antiques dealer who also owned a small lake resort in Michigan just north of the Ohio border. In her teens (Lulu Wilson), she sees her mother's mental health and depression problems deepen. Later, she moves to New York City, staking a career in journalism (Alicia Vikander). Actor Julianne Moore has the greatest share of screen time, portraying the activist, and unquestionably the film's strongest chapter. Steinem appears as herself in the closing scenes.
In some moments, the four actors appear simultaneously, riding on a Greyhound bus, assessing and discussing the events and decisions surrounding Steinem's life. There are some aspects of Steinem's early life and family that could have been incorporated to strengthen the film's first chapter.
While we hear about her mother's (Enid Graham) work in journalism, at one point, Ruth Nuneviller had quite the promising journalism career. Steinem's parents met at The University of Toledo during the earliest years of The Collegian student newspaper, then known as the Toledo Universi-Teaser. Her father was the newspaper's first editor-in-chief in 1919 and in the following year, Ruth was the paper's second editor-in-chief, who also wrote investigative news pieces and a humor column called Answers by Miss Anne Circe. Later, she worked for the Toledo Blade newspaper. The parents later divorced, as noted in the film.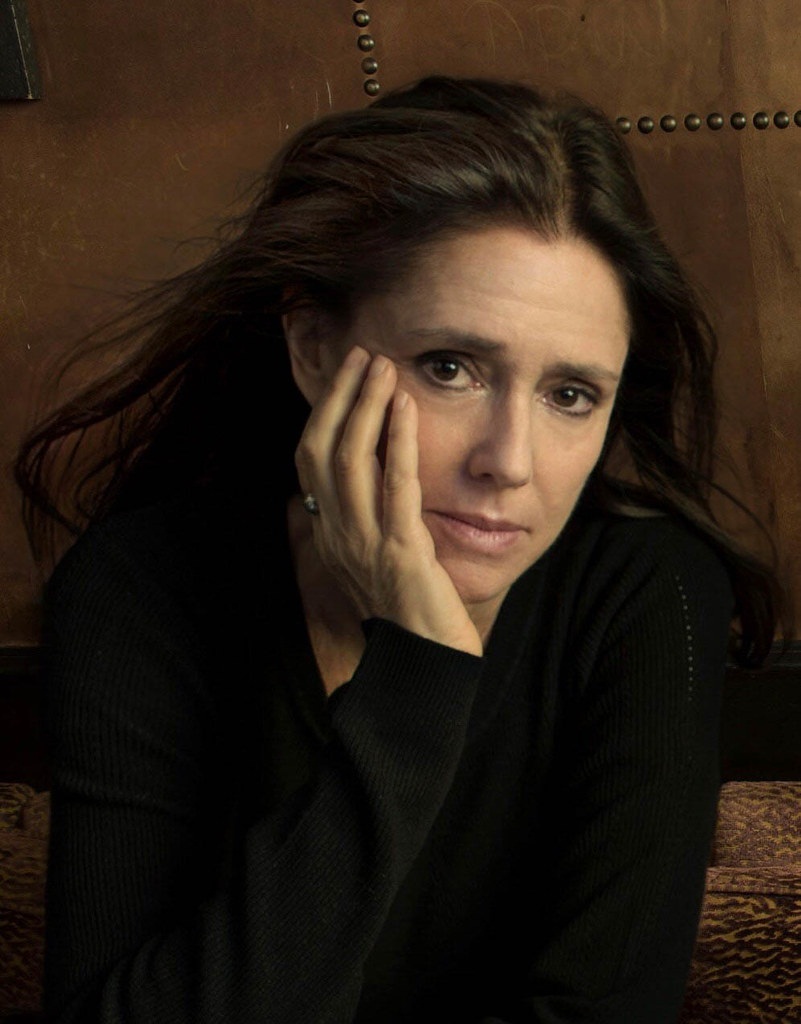 Other bits of biographical detail could have anchored the early years more effectively. Steinem's family roots seeded her passion for activism. Leo's mother worked for the suffragette movement and was the first woman member of the Toledo Board of Education. Ruth's grandmother worked for Jane Addams and her mother was head of the county tax and revenue office in Kenton, Ohio but decided to leave her post when she was married.
Meanwhile, the section about Steinem's rise as a national activist brings some of the film's strongest impact, especially in performances highlighting Steinem's fellow activists. Notable examples are Lorraine Toussaint's magnificent interpretation of  Florynce "Flo" Kennedy, a civil rights lawyer and one of the leading black feminists who paved the way for Steinem and others to gain their place on the national stage. Bette Midler truly brings former U.S. Representative Bella Abzug back to life in her performance. Likewise, Janelle Monáe delivers a worthy portrayal of Dorothy Pitman Hughes, a civil rights and feminist activist who joined Steinem in founding Ms. Magazine in 1972.
Filmmakers have decided to donate profits, as reported in Variety, to a fund dedicated to women's issues, as selected by Steinem.
The Glorias is a project that received a Utah Film Center's fiscal sponsorship and the center's co-founder Geralyn Dreyfous (Impact Partner Films) is one of the film's executive producers.