The Sundance Kids offering of Summering, directed by James Ponsoldt which he wrote with Benjamin Percy, is a smart mix of tropes from fantasy, horror and the fully liberated imaginations of smart children, as specifically embodied in a quartet of girls who worry that their tight circle of friendship is about to be broken as they move up to middle school.
They have created their own realm of Terabithia, a nod to the classic children's novel by Katherine Paterson. They imagine having different names. They are internet savvy, knowing about the dark web and how to browse online without ever-vigilant adult eyes. One enjoys murder mysteries, secretly watching the CSI shows. Another thinks about seances, thanks to her love of the Ghost Hunter series. But, even as their imaginations run free, they already thinking about the realities of growing up. Dream careers are nice but one mentions that it might make more sense to think about becoming a UPS driver.
Summering, which was filmed last year in Utah during some of the hottest stretches of the season, is well-chosen fare for the Sundance Kids audiences. The four young actors, in particular, achieve excellent ensemble chemistry for their characters: Lia Barnett (Daisy), Madalen Mills (Dina), Eden Grace Redfield (Mari) and Sanai Victoria (Lola).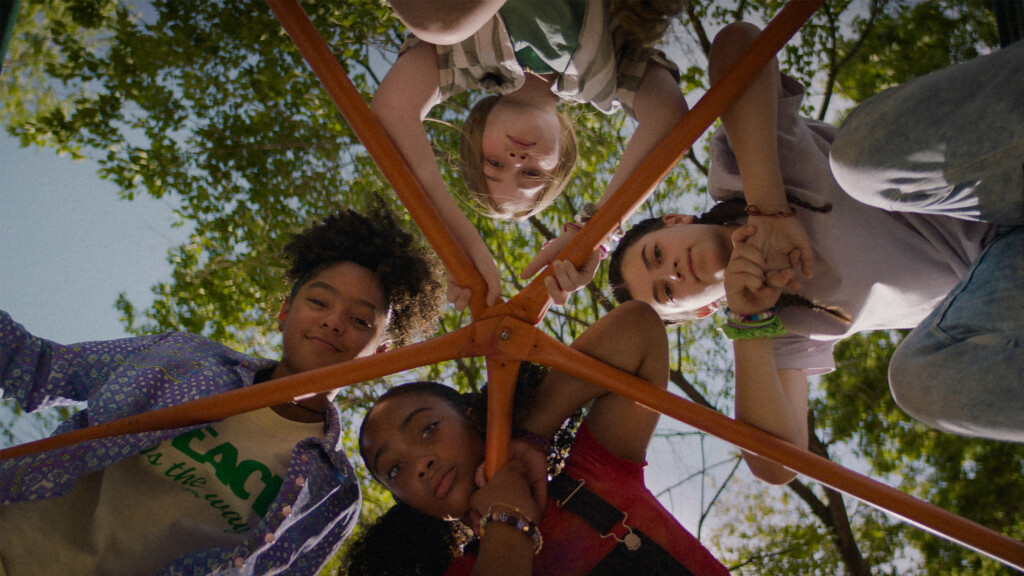 Summering's story is more than leaping, running and jumping through the trees on long, warm, breezy sunny days. As the four girls look for adventure during the final weekend of summer break before the school year begins, they come upon a man's body near their makeshift Terabithia shrine. The girls decide not to report the body immediately but instead want to satisfy their curiosity about who he was and perhaps what drove him to commit suicide. While they take precautions to keep their investigation private, there are some significant missteps along the way, as their mothers, in particular, worry about what they possibly could be doing. Eventually, their sleuthing leads them to a bar where they are finally able to piece together the man's name, which leads them to discover other things about him.
There is that similar sense of morbid curiosity that propelled Stand by Me in the 1980s but in Summering the girls appear to focus on finding some substantial element or fact of this man's life to try to understand why he might have decided to end his life. They become so obsessed with solving the mystery that they begin to imagine seeing his apparition at various places. A summer nighttime thunderstorm amplifies the spooky vibe when they decide to conduct a seance. Their obsession with finding out more about the deceased man is an open-ended matter but it also is a good springboard for discussions families might have after watching the film. Precisely because of this, Summering fits in with the curiosity-driven programming brand and intelligent storytelling emphasis that brought this U.S. premiere along with Vietnam's first science-fiction film Maika to the 2022 Sundance Kids slate, which is programmed by the Utah Film Center and its executive director Patrick Hubley.
The idea of writing a film so prominently based on the experiences of girls who are at the cusp of adolescence resonated for Ponsoldt and his cowriter Percy, both of whom have daughters at the same stage of life as the four characters in the film. Indeed, one of the themes hits at the heart of parents deciding how to balance the ongoing need to protect and shield their children, especially as they step into adolescence, and the importance of giving children the space to navigate their freedoms. Daisy, for example, has never been told why her father left their home. Her mother, who is a police officer, admits that she has not been as emotionally available to her daughter as she could have been in the year since the separation. Meanwhile, Daisy also takes her mother's revolver as a precaution but which also is used during a scene at the storage locker that apparently was rented by the man. While Daisy might believe at her age it is okay to be a UPS driver, her friends believe otherwise. Each of them is as intellectually curious as any of the other three, which also explains why they have become so emotionally attached to and supportive of each other.
Summering also received state film incentives from the Utah Film Commission, with an estimated spending of $2 million in Utah. Originally, the film was set to be shot in Pasadena, as the script referenced one of the area's most familiar landmarks — the Colorado Street Bridge spanning the Arroyo Seco, the season river bed.
Meanwhile, Dana had talked about the positive experiences of filming Brigsby Bear, a 2017 Sundance feature, in Utah. That film,about a man who lives in an isolated underground bunker with his family and watches a children's show featuring the bear character, was shot in locations including Stansbury Island, areas near Smith and Morehouse Reservoir, the Tower Theatre and the Memorial Courthouse in Farmington.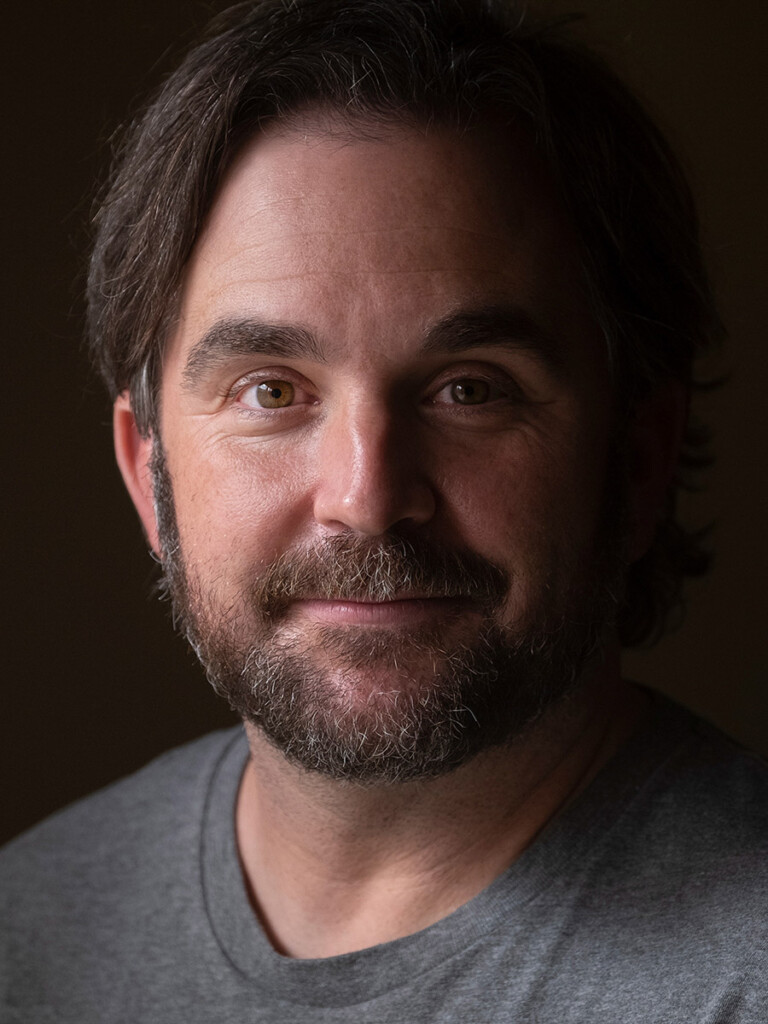 In an interview, Ponsoldt recalls his numerous experiences in Utah, not just Sundance but also riding across the state on a bike when he was a kid. "The film is about kids anticipating the end of their summer vacation and we wanted to make this film, where we could feel it was specific everywhere but joy yet a specific town in America," he explains. Working with Derek Mellus, the film commission's production manager, the group organized scouting trips stretching from Ogden to Provo, with the assistance of the film's line producer Scott Hinckley. The nearby canyons made some choices easier. Dana, who joined Ponsoldt in an interview with The Utah Review, says that she was especially pleased to find the old Main Street in Midvale, which seemed to have been plucked "like a moment from yesterday in a small American town." But, it also resonated with the contemporary vibe with a coffee shop and a nearby taco truck. Other locations included Old Sandy and the nearby Dimple Dell Regional Park. Utah viewers will recognize a shot of the Blue Line TRAX train on the Utah Transit Authority's light-rail system. One of the scenes featured M&C Burgers, a popular locally owned fast food shop in Midvale.
The film already has been picked up for distribution, with Bleecker Street handling U.S. rights and Stage 6 handling international distribution.