Yes, spicy kimchi is a very good foil when youngsters are trying to fend off the goofy yet sinister bad guys. In Maika, the generously warm-hearted science fiction film premiering in this year's Sundance Kids program, the characters shine with delight, as they easily transcend some of the film's madcap chase scenes, making Vietnam's first entry in the genre an excellent family film for audiences across the globe.
Directed by Ham Tran, a Sundance alumnus who graduated from the UCLA School of Film and Television and one of Vietnam's most widely sought after filmmakers, Maika (BHD Co. Ltd./East FIlms) is one of just two feature-length films from Southeast Asia (the other coming from the Philippines) that is on this year's Sundance slate. The film, which is expected to be screened across Vietnam later this year, is in Vietnamese with English subtitles. Nevertheless, the characters and the storyline are easily approachable and comprehensible. The young actors are gifted and credible in their roles.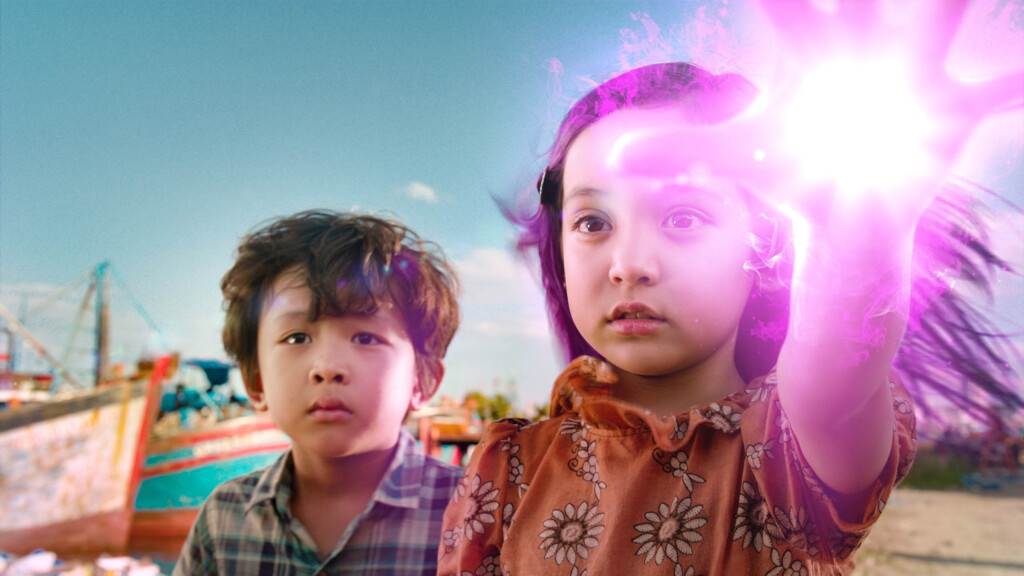 The story is straightforward. Hung is an eight-year-old boy who is passionate about model airplanes, astronomy and science in general. It has been a difficult time for him, as he grieves the recent death of his mother. His father is struggling to stay afloat financially with his small business so that they do not lose their apartment for falling behind in their rent. Hung's father, who is trained as an engineer and has a knack for fixing broken phones and other electronics, is well intentioned but he also falls shorts of living up to his promises to Hung. Meanwhile, Hung worries about becoming even more lonely when his best friend moves to Saigon. He looks forward to camping with his father on the night of a meteor shower but the plans fail to materialize.
But, an unusual falling star during the meteor shower piques Hung's interest and the next day he discovers an alien girl, who does not have a name but comes from the planet of Maika. She has purple hair and her alien skin is lizard-like but her penchant for human treats transforms her from her CGI-created state to a wide-eyed young girl who happens to have extraordinary powers. The other principal young character is Beo, who provides the film's most hilarious comic foil. Hung and Beo are hardly friends at first, when Beo tries to intercept Hung's Comet airplane with a drone but the two eventually unite to save and protect Maika so that she could eventually return to her comrade and her home planet. Beo may come from a wealthy background (but his father is not present in his life) yet he also enjoys the globally recognizable antics of boys who will be boys, including the occasional fart and a scene where he moons the villains.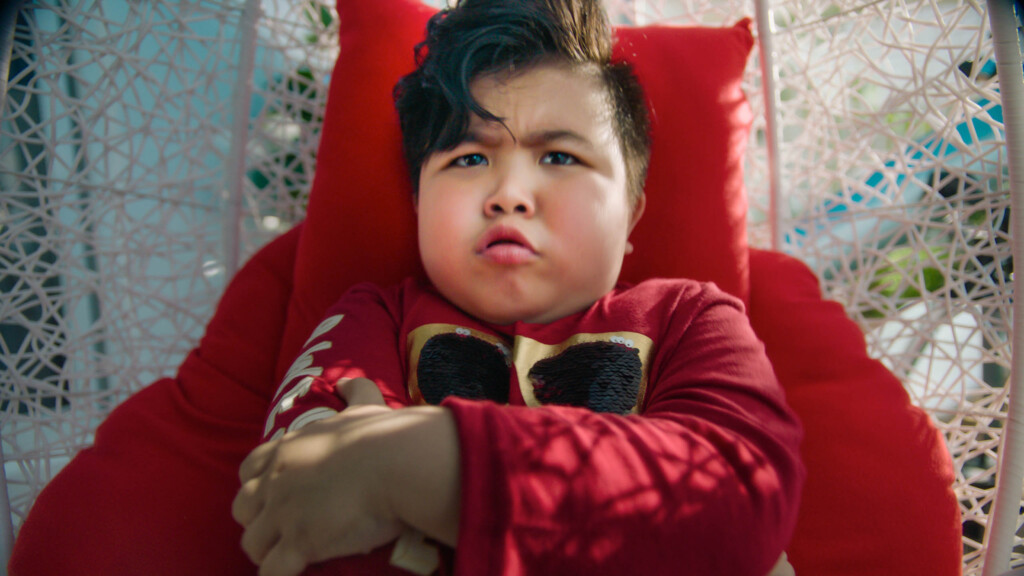 There are two main antagonists. One is the landlord who uses his incompetent henchmen to protect his financial interests. Then, there is the president of Cygnus, who sees Maika as his opportunity to pioneer Vietnam's entry into space exploration. In some respects, which are definitely fine, the film is the Vietnamese hybrid of Home Alone and E.T. The Extra-Terrestrial. Tran was inspired by the Slovak film Spadla z oblakov (She Fell from Clouds), a classic sci-fi television series for children shown in Europe during the late 1970s. There are glimpses of scenes from the show in the film. Tran, who dedicated the film to the memory of his mother, genuinely gives a wonderfully fleshed out emotional arc in the friendship between Hung and Maika. This also develops in the boy's relationship with his father, who also finds companionship with the woman who happened to be a nurse at the same hospital where his wife was treated during her final illness.
Maika is an excellent entry to the canon of the Sundance Kids program, which was started by Patrick Hubley, executive director of the Utah Film Center. The program, along with the center's Tumbleweeds FIlm Festival for Kids and Teens, has introduced audiences at both festivals to international films with stories featuring young actors and with intelligently crafted stories for family audiences. Many of these films might otherwise not have come to an American theater. The other Sundance Kids film this year is Summering, directed by James Ponsoldt and a story about four girls on a mystery adventure just before they begin middle school. Filmed in Utah, Summering also was supported through the Utah Film Commission's motion pictures incentives program.