Many of the scenes in the documentary film Dogtown Redemption, representing the nickname for a western section of Oakland, California in the East Bay area, likely are familiar in many cities across the country, including Salt Lake City.
Initially, Amir Soltani and Chihiro Wimbush, co-directors of the film, set out more than seven years ago on what initially was to be a modest low-cost project about how homeless and desperately poor people try to muster a living by collecting trash and redeeming it at a neighborhood recycling business. By the time they completed the project ahead of its premiere last year – Soltani's first as filmmaker – Dogtown Redemption became a richer story juxtaposing many disheartening and discomforting moments with those of recovery and promise.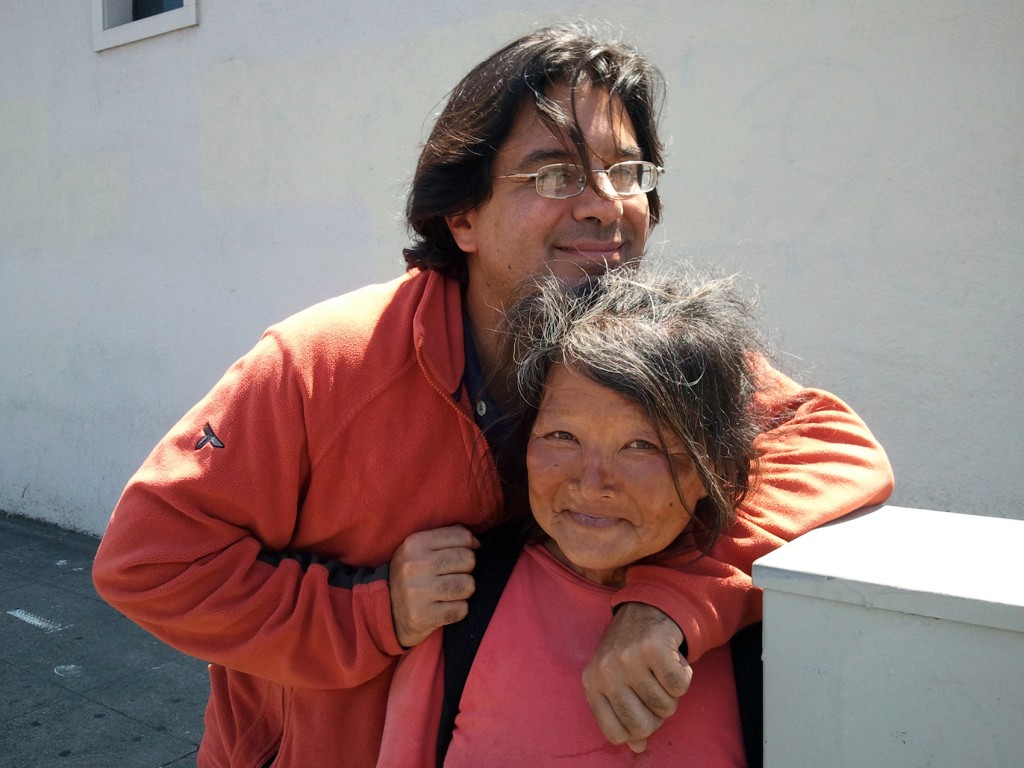 It is a surprising film of resilience and of how even those who are homeless are committed to finding their own sense of place – of home – in sometimes the most unpredictable ways. It also is a forceful commentary about the callous short-sightedness of local governments who fail to fill the voids left when they think they have eradicated the problem.
The Utah Film Center will screen the film tomorrow (May 3) at 7 p.m. in the City Library. Soltani also will participate in a Q&A after the screening.
"The depths of human resilience are truly amazing," Soltani says in an interview with The Utah Review. "It seems sometimes unimaginable for those who endure illness, addiction, poverty, isolation and abandonment. It really is survival of the least fit."
The film documents the stories of three individuals, told honestly yet sensitively by Soltani, a human rights activist from Iran. The youngest is Jason Witt, who is battling his addictions along with his own health issues and yet is nearly tireless in picking up trash to take to the neighborhood recycling business (Alliance Metals). Witt, who also has a son, has a girlfriend addicted as well.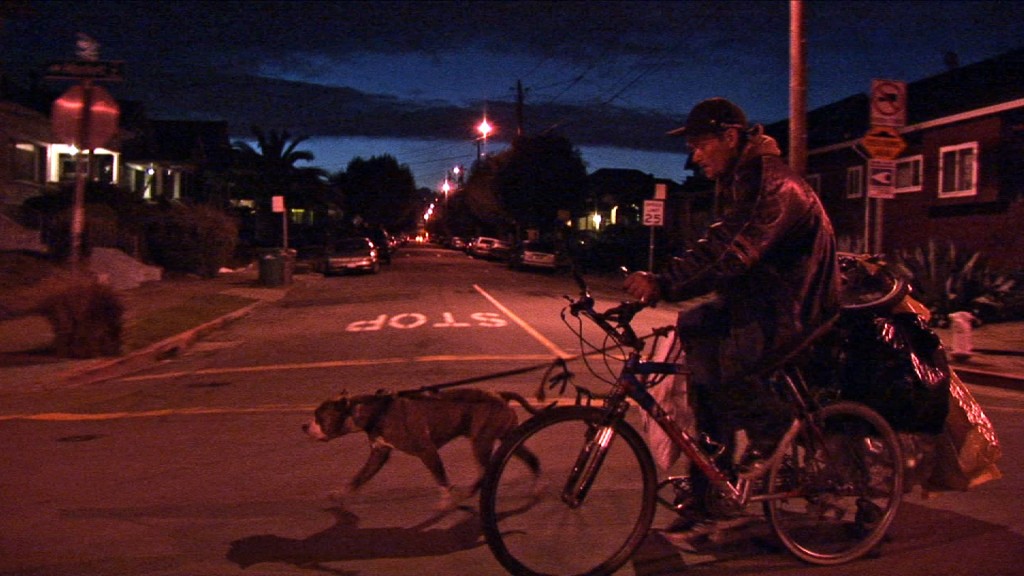 His personal redemption is martial arts and his fortitude, despite the risks and setbacks associated with his addiction and health, is impressively chronicled. Soltani says that Witt currently is doing "incredibly well," and his sensei has been especially encouraging him to survive and overcome the impacts of what the director says is "all kinds of trauma."
Soltani also highlights Landon Goodwin, a man in his middle 50s who collected trash for recycling as a way of beginning to turn his life around, as portrayed in some of the film's most heartening scenes of redemption. Today, Goodwin is married, taking care of cousins and nephews, and recently landed a second job in traffic control in addition to his work at an area recycling center and as a Vallejo minister.
"Landon is a giant human being – a beautiful civil rights story of love and dignity," Soltani adds. "His story is almost biblical, an extraordinary example of Christian love and redemption. I expect great things from him."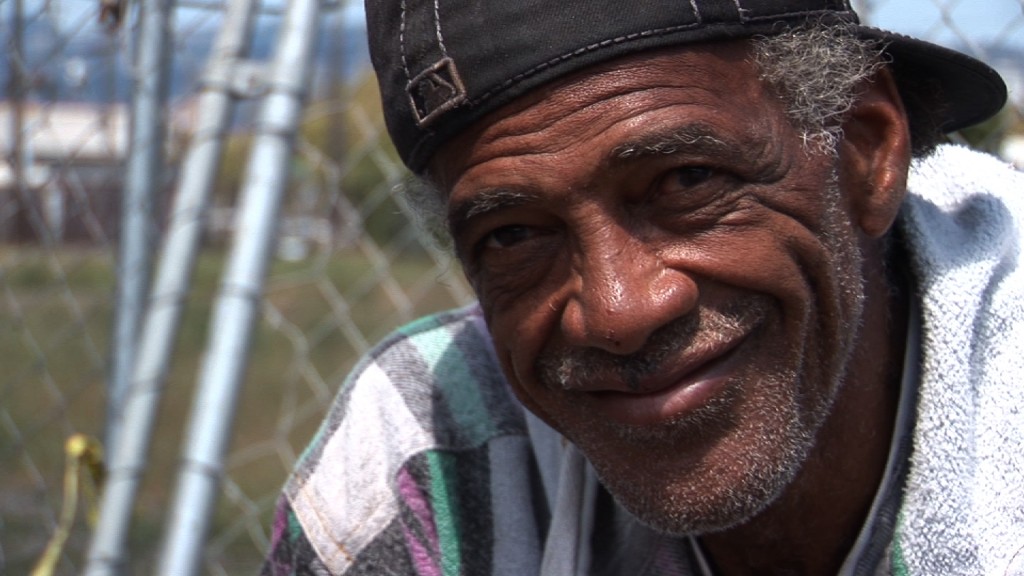 The third story sparks the film's most emotional narrative arc. Hayok Kay had a successful career as a punk polka drummer in the Polkacide band, which was widely popular in San Francisco and the surrounding Bay Area during the 1980s. Soltani features several clips early in the film before viewers see what has become of the woman, affectionately known as Miss Kay. By the 1990s, Kay was battling addiction as well as mental health issues and she had been rejected by her well-to-do family.
In the film, Kay is living on the streets, and finding it increasingly difficult to cope with the grief of losing a partner who also was homeless. Entering her early 60s, she appears much older despite the voice which still had resembled her youthful exuberance as a performer. Yet, she does not give up – a sign of her existential stubbornness. However, a combination of health issues has made it increasingly difficult to survive on the streets but she found another person to love, as viewers see near the end of the film.
Unfortunately, the postscript to Miss Kay's story was a tragic ending. Shortly after filming was completed, she was savagely beaten and she was battling cancer as well. She died in hospice care at an Alameda nursing home last summer. As a Los Angeles Times article indicated, Soltani, with the agreement of Miss Kay's estranged sister, became her surrogate. Miss Kay's story illustrates the enormous health challenges many homeless persons face. They do not have advance care directives and unfortunately they do not seek medical treatment until their health problems are irreversible.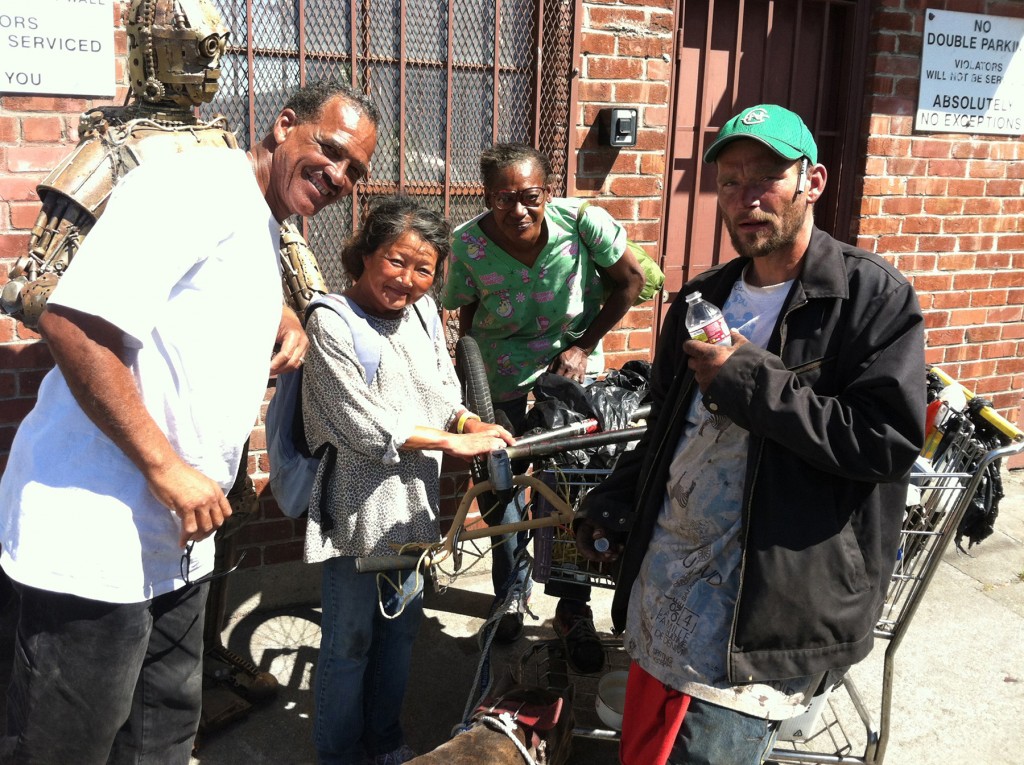 Soltani's film, however, also goes to a public policy concern that is acutely familiar in virtually every U.S. municipality. In the film, neighbors are pressing local elected officials to close the recycling business, which had opened in the 1980s. They complained that it was a nuisance and that homeless individuals also were bringing in stolen materials for recycling. Neighbors were worried that whatever money the street recyclers were making only perpetuated drug habits and eclipsed any incentive for the homeless to find their way out of their circumstances.
The city council agrees but fails to offer any alternative to fill the void. The business now has new owners and Soltani says they may restart the recycling operations, pending city approval. "The film shows what not to do," he explains. "If the city says they cannot recycle trash and we are not going to offer alternatives, then what happens to these individuals."
The film also will be shown May 16 on PBS's Independent Lens Series. Geralyn Dreyfous, chairman and cofounder of the Utah Film Center, is executive producer and the center supported the film through its ongoing fiscal sponsorship program.