It is a revolutionary move but it also makes perfect sense. The Fry Street Quartet, which is in residence at Utah State University, will take the reins as music director of NOVA Chamber Music Series, beginning next season.
And the announcement of concerts for 2019-2020 — NOVA Chamber Music Series' 42nd season — indicates that as the four members build upon the innovative programming template of their immediate predecessors, they also signal new directions as they will introduce audiences to Utah premieres of many works by 20th and 21st century composers, including a NOVA world premiere commission.
The string quartet is the anchor of chamber music. However, in the genuine spirit of artistic democracy and cosmopolitanism, the Fry Street Quartet's four members — Robert Waters, Rebecca McFaul, violin; Bradley Ottesen, viola, and Anne Francis Bayless, cello – are suited superbly to the challenges of diversifying and redefining a programming genre, as they assume a role that conventionally has been delegated to a single individual.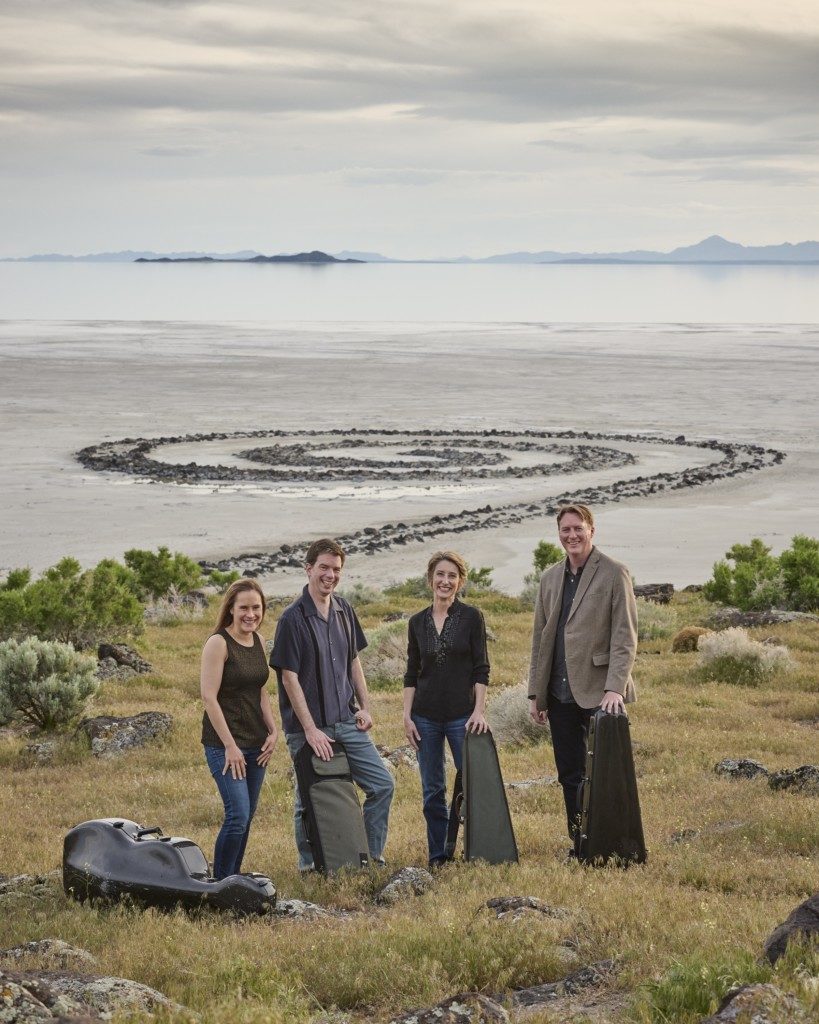 The Fry Street Quartet already has been an integral part of NOVA's programming. In 2018, the group completed an atypical but most enlightening cycle juxtaposing string quartets composed by Franz Joseph Haydn and Béla Bartók. In January, the string quartet members were among the ensemble players for Gity Razaz's Chance Has Spoken, a Utah premiere featuring a duet choreographed by Natalie Desch — a first for a NOVA concert. Several years ago, the Quartet performed Andrew Norman's An Index of Peculiar Strokes, a collection of nine movements for string quartet that comprise a fairly comprehensive vocabulary of the versatile special effects that stringed instruments can achieve in terms of unique sounds and tonal textures.
It is an internationally acclaimed ensemble that has been in residence at Utah State University's Caine College of the Arts for more than 13 years. A recipient of the national Fischoff Competition Grand Prize, the ensemble is in constant demand across the country and around the world – from collaborating with the Lyric Opera of Kansas City on producing Elvis Costello's The Juliet Letters to The Crossroads Project, a multi-media performance focusing on climate change. "The quartet's presence in Utah is a rare prize that has energized the local music scene in countless ways," Jason Hardink, NOVA artistic director emeritus, said in a previous interview with The Utah Review.
The quartet members appear to have made the transition smoothly, even as they maintain a full schedule in their Fry Street Quartet duties. Waters says that more than 20 years of professional experience in playing chamber music and establishing an ensemble has helped him prepare personally for the challenge of developing strong programming for concerts. Bayless calls the opportunity a "musician's dream." Ottesen says the extensive collaborations they have had with NOVA in previous seasons is a strong advantage and McFaul says "it definitely feels like a natural transition for us."
Indeed, the four individuals are so synced to one another as musicians that the upcoming season's programming conveys the perception that it has been curated by a single conscientious, cogent, pensive mind. As Ottesen explains, "everything we do is deeply collaborative," a result of their residency at Utah State where their community engagement on the Aggie campus and in Logan has extended well beyond the base of the university's music school.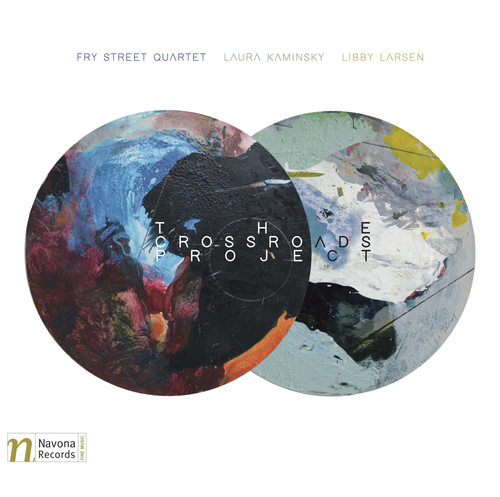 One could discern the Quartet's distinct collective personality in the programming for next season. There is, of course, the sincere indebtedness to NOVA's impressive legacy. Glancing at the program, one can observe numerous trends immediately. Lesser known works by famous composers as well as those by composers who should be part of anyone's music appreciation list are prevalent.
The visibility of woman composers, which Madeline Adkins espoused in her year as NOVA music director, continues to be emphasized. Of note are two women composers with whom Fry Street Quartet has collaborated: Libby Larsen, one of the country's most important composers with a distinguished career, and Emma Cardon, a Logan High School graduate who is now pursuing composition studies in college. Plans also are afoot with another composer on the new season's slate, Gabriela Lena Frank. And, looking forward to 2020-2021, Ottesen says he and his colleagues are going to push even further in bringing composers reflecting broader depth in diversity. The aggregate of four exceptional musicians leverages a creative network that any chamber music programmer would envy.
Three Utah composers are featured in the upcoming season: Steve Roens, Christian Asplund and Cardon. Béla Bartók, György Ligeti and Benjamin Britten appear on the season, reflecting in part the deep artistic respect the group has for these 20th century composers. Social justice, which the group considers integral to its artistic mission, is represented, especially in a February 2020 concert celebrating the centenary of the right of enfranchisement for women. The Larsen work on the April 2020 program, just three days before Earth Day 2020, asks audiences to contemplate the contemporary scientific challenges of sustaining the planet. Social justice also echoes in the background stories of other composers including Ligeti and two Soviet Era musicians.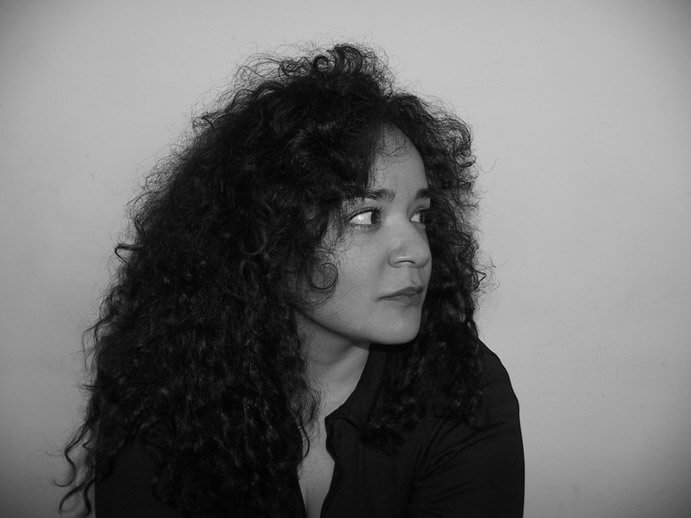 NOVA Chamber Music Series: 2019-20 Season
Six concerts will comprise the Libby Gardner Series on The University of Utah campus. Opening the series will be Night Music (Sept. 15), which will include Twilight Music, a trio for violin, horn and piano by John Harbison (1938-), which he composed in 1984 and has become one of his most popular works. Frédéric Chopin's Nocturnes for piano and Béla Bartók's (1881-1945) Sonata for Two Pianos and Percussion will be joined by Gabriela Lena Frank's (1972-) Canto de Harawi: "Amadeoso" (2005) for flute, clarinet and piano. An American whose family roots include Peru, Lithuania and China, Frank has described her work as a tone poem, which "attempts to portray my childhood dream where I walk hand-in-hand with Mozart, passing through such unlikely scenes as my old backyard garden, a deserted playground, and an ominous cavern that frightened me during a family camping trip."
The second concert (Oct. 13) – an all-string program – will invite audiences to experience the connections of two composers from different eras but with the same earthy, complex foundations that dominate their music: György Ligeti (1923-2006) (featuring the Sonata for Solo Viola and Quartet No. 1, a work which the composer described as "prehistoric Ligeti," referencing the period before he left Hungary during the 1956 uprising) and Johannes Brahms (1834-1897) (featuring the String Quintet in G major, Opus 111). The viola has a good deal of the limelight in this concert, including the Brahms quintet with two viola parts.
A world premiere commission for woodwinds, by Steven Roens, who heads the music composition program at The University of Utah, will highlight Contrasts (Nov. 17). As noted in his biography, "Roens's writing is freely atonal, rhythmically fluid, and spare. It has been called by one critic, neo-Webernian." This is Roens' second NOVA commission. As for the concert's title, Bartók's Contrasts for violin, clarinet and piano will be performed, a 1938 work commissioned by Benny Goodman which features Hungarian and Romanian dance melodies. The Fry Street Quartet holds the Hungarian composer in high esteem.
The concert also will feature a work by a composer with whom Fry Street Quartet has collaborated. Dancing Solo for clarinet by Libby Larsen (1950-) will be performed along with Robert Schumann's (1810-1856) Kreisleriana, Opus 16 for piano. Larsen is one of the country's most prodigious and visible composers whose numerous awards include a 1993 Grammy as producer of the CD: The Art of Arlene Augér, an acclaimed recording that features Larsen's Sonnets from the Portuguese.
For Fierce Grace (Feb. 16, 2020), the Fry Street Quartet is planning a musical version of a stemwinder to celebrate the centenary of the right of enfranchisement for women. A work that premiered in a U.S. Library of Congress concert in 2017, Fierce Grace: Jeannette Rankin, a Song Cycle will celebrate the legacy of the first woman elected to the U.S. House of Representatives. From Montana, Rankin (1880-1973) also was one of the few suffragists elected to the U.S. Congress, and the only member to vote against U.S. participation in World War I and II. The work, scored for mezzo-soprano and piano, includes libretto by Kimberly Reed and music by Kitty Brazelton, Laura Kaminsky, Laura Karpman and Ellen Rei.
The concert also will feature John Halle's Amen Choruses (2016) for violin and piano, an amazing blend of jazz, soul, gospel, blues and minimalism. Halle is a composer on the Bard College faculty who writes frequently about social and political issues as well. In addition, One Eternal Round (2015) for two violins by Christian Asplund, a composer based at Brigham Young University, will be performed.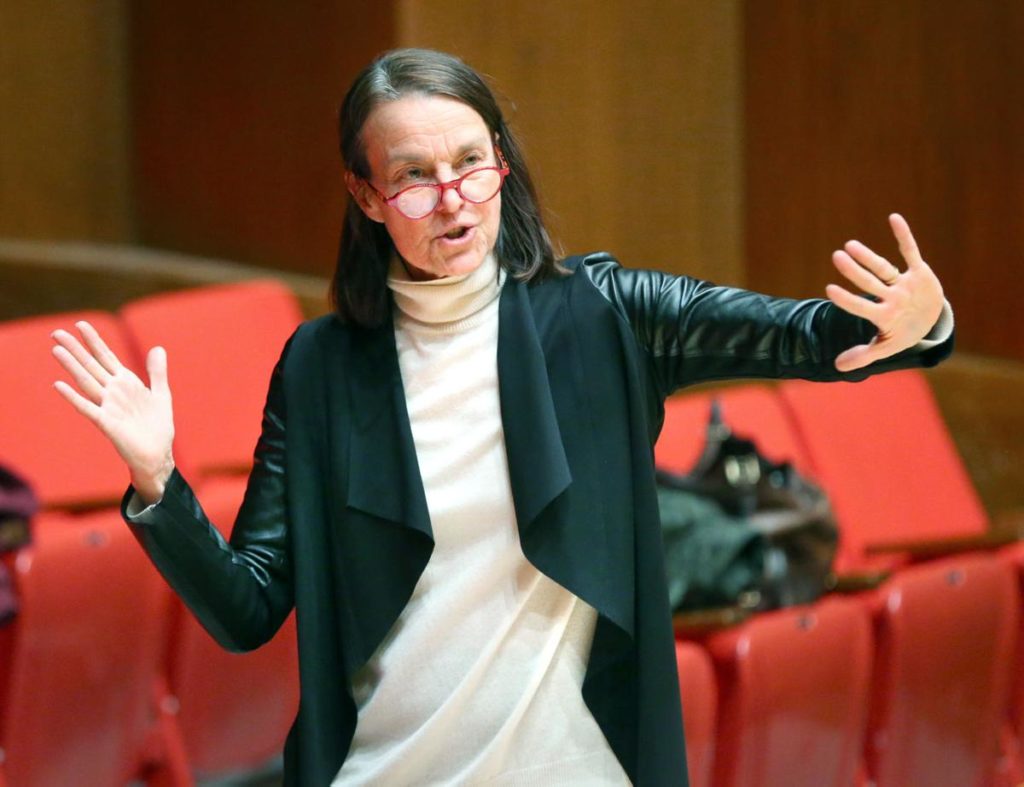 A take-no-prisoners display of musical genius will dominate Darkness and Light (March 29, 2020). Among the works is Eonta (1964) by Iannis Xenakis (1922-2001) for two trumpets, three trombones and piano. The brass players walk around on stage and modify their instruments' position to create unique spatial effects. Also slated is Alfred Schnittke's (1934-1998) Schall und Hall (1983) for trombone and organ. The program will close with the stunning String Quintet in C major, D. 956 by Franz Schubert (1797-1828), which the composer completed in the last days of his life. Scored for two violins, viola and two cellos, the work expands the sonorous possibilities for string players. It is a shimmering masterpiece.
The final Libby Gardner Series concert (April 19, 2020) of Adaptation and Persistence brings another Larsen work to stage, String Quartet No. 4 Emergence, which was commissioned for the Fry Street Quartet's global sustainability initiative, The Crossroads Project. In addition, the Quartet will reprise a work it premiered in 2017, Emma Cardon's (1998-) Airport Birds for string quartet. Cardon, who graduated from Utah's Logan High School and is now studying composition at Vanderbilt University, was one of 17 young composers to receive the ASCAP Foundation Morton Gould Young Composer Award. Airport Birds was one of more than 500 works submitted for consideration in the ASCAP award program.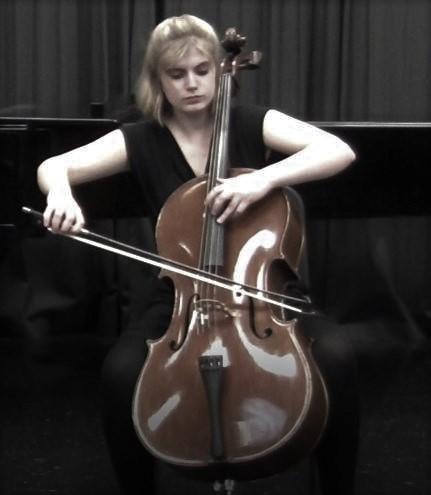 The concert also includes two composers of the Soviet era. One needs little introduction: Dmitri Shostakovich (1906-1975), whose Piano Trio No. 2 in E minor, Opus 67, will be performed. The other is a contemporary of Shostakovich whose works are being appreciated anew more than two decades after his death. The concert will feature Mieczysław Weinberg's (1919-1996) Trio for Flute, Viola, and Harp, Opus 127.
The Gallery Series returns to the Utah Museum of Fine Arts for its two concerts. The first (Nov. 3) will feature works by Mozart (1756-1791) and Benjamin Britten (1913-1976). For example, there are many reasons to juxtapose these two composers. There are many recordings and videos of Britten conducting Mozart works, a composer whom he admired deeply. Britten's writing also could be as simple, clear and elegant as Mozart and likely even more difficult to master for full artistic impact.
The second concert (March 1, 2020) visits a region that will be a first for a NOVA concert, Nordic Spirit, with chamber music by two giants of the region: Danish composer Carl Nielsen (1865-1931), featuring his Violin Sonata No. 2 in G minor, Opus 35, and the Norwegian composer Edvard Grieg (1843-1907), featuring the String Quartet No. 1 in G minor, Opus 27. From the contemporary period, the program will include Finland's Kaija Saariaho (1952-) with Tocar for violin and piano (1952-) and Iceland's Karólína Eiríksdóttir (1951-) with Flute Reel for solo flute.
Season subscriptions and more ticket information are available at the NOVA Chamber Music Series web site.