NOTE: This is Part Two of a series about Plan-B Theatre, which offers a glimpse of the five premieres for the silver anniversary season. For Part One, see here.
True to its mission of keeping programming as fresh and innovative as possible, Plan-B Theatre will mark its silver anniversary season with two world premieres that prominently feature music along with a fascinating twist in its final installment of its popular Radio Hour Series.
"We are very excited about our 25th season," Jerry Rapier, Plan-B's producing director, explains. "We're doing things a little differently but we're also reinforcing our capabilities to tell stories in ways that nobody else does."
The season opens with a new collaboration for 'The Kreutzer Sonata' (Oct. 18 – Nov. 9) by Eric Samuelsen, a Utah playwright whose work has graced the Plan-B stage with sold-out runs many times. Loosely adapted from Leo Tolstoy's novella of the same name, the play incorporates the live performance of the Beethoven work by the same name, which is being produced with the NOVA Chamber Music Series.
Tolstoy's original version recounts a man, in jealousy-fueled rage, who murders his wife, after returning from a business trip and discovering her in the dining room (fully dressed, incidentally) with a strikingly handsome violinist. They had just finished playing the Beethoven work and were chatting but the man is convinced that his wife cheated on him. The story is really quite unlike the Tolstoy many readers know from the manner in which he weaves tales of morals and ethics with mysticism. It's a striking literary rebuke of sexual intimacy as a way of manifesting true love and happiness in marriage.
Samuelsen's main character of the murderer is tormented by Beethoven's music. As suggested by the playwright, "Music, like marriage, is but a violence and a falsehood," says the madman (to be played by Robert Scott Smith) and both torment him to the point of no return. The sonata will be played by Kathryn Eberle (violin) and Jason Hardink (piano).
In addition to its run in Salt Lake City, the play, directed by Rapier, also will be presented at New York's United Solo Theatre Festival on Nov. 4.
On Oct. 30, Plan-B will present a single performance of its 10th, and what Rapier says will be the final installment, of its successful Radio Hour Series, done in conjunction as a live broadcast with KUER-FM's Radio West program. "We wanted to take it back to how it began, as a live program in the radio studio," Rapier explains.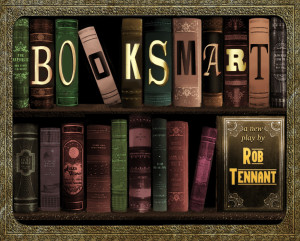 And, Matthew Ivan Bennett, who is doing his sixth turn as playwright for the series, has crafted 'Otherwhere,' intended as an actual Radio West interview that echoes the classic Orson Welles radio drama 'The War of The Worlds.' Doug Fabrizio, Radio West's host, takes on a different role in interviewing an author about his new book on paranormal activity, a program that eerily blurs fact and fiction with an unfolding sense of great disturbance.
Jay Perry, who has acted in every Radio Hour episode, will take on the role as author. The show, directed by Cheryl Cluff, will be performed live at KUER's studio during the 11 a.m. time slot and will be rebroadcast later that day at 7 p.m. The show also will be made available on podcasts.
Normally, Plan-B has been dark during the December holiday season but for the second year in a row, the company will present a full run of a new holiday-themed play, 'Booksmart' by Rob Tennant (Dec. 3-13), the second recipient of the playwright's award from The David Ross Fetzer Foundation for Emerging Artists, marking achievements by creative artists younger than 35.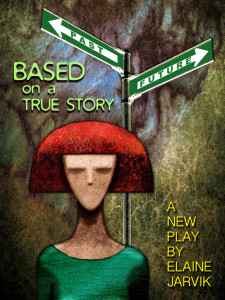 Tennant's dark comedy, set in a bookstore during the holiday season, centers on an over-educated, over-qualified employee who has reached the breaking point in dealing with the constant stream of rude and impatient customers. He hopes to convince his co-workers to join him in protest. Rapier, who will direct the play, says the play is a sharp, funny observation about contemporary culture and society that touches on the frustrations of college-educated people working at jobs for low wages that also offer little in the hope of professional satisfaction. It's an astute look at the plague of arrested development which afflicts many people younger than the age of 30.
Elaine Jarvik's 'Based On A True Story' (Feb. 25–March 6) starts from a fascinating platform. A woman is unexpectedly stuck at the wrong period in a time-travel experiment and she is worried that she will never return to her husband and life in real time. She meets a man, who also is a lost refugee, and together their stories shape a complex understanding of how the choices we make both in our personal and historical narratives ultimately dictate our futures and identities.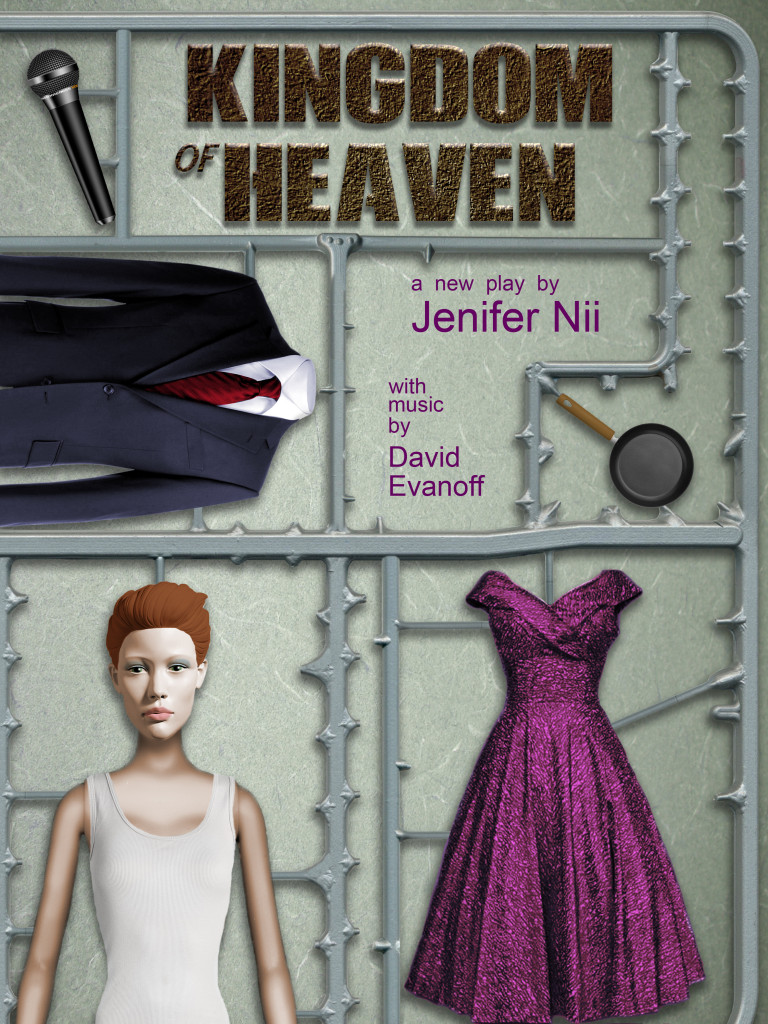 The fifth and final premiere of the season will be Plan-B's first original musical, 'Kingdom of Heaven,' written by Jenifer Nii and featuring music by David Evanoff. Building upon the tensions that many Mormon women deal with in the Darwinian culture for the pursuit of perfection, Nii casts the musical, which also will be directed by Rapier, with a Mormon housewife as the main character who seeks to define her boundaries of self-acceptance and her desire to do it in drag as a masculine individual.
Prior to the start of the regular season, Nii's 'Ruff!,' a story about two dogs in a shelter tailored for elementary school audiences, will be premiered in three free public performances during the Great Salt Lake Fringe Festival (Aug. 6-9).
For Nii, according to Rapier, the play is a kismet moment, combining the passions of writing plays and the decision to switch careers from journalism to dog trainer. "It turns out that writing plays and training dogs are similar processes," she writes in a blog post. "They both require discipline, openness, patience and perseverance. They both require me to face fear, do my homework, step out into the unknown, and believe. Training dogs requires creativity, to be able to look at a situation and see possibility, and then make the possibility a reality. In so many ways that's exactly what writing is for me: overcoming doubt, allowing myself the freedom to act on an idea, and then willing myself to keep trying."
Plan-B received a $10,000 Art Works grant from the National Endowment for the Arts to produce the play.
'Ruff!' is the third in a series of kid-oriented plays that will be presented this fall in the Free Elementary School Tour (FEST) program, which reaches more than 10,000 Title I students each year in Salt Lake and Davis Counties. Next year, FEST will feature 'The Edible Complex' by Melissa Leilani Larson, a play for children in grades 4-6 that focuses on body image, eating disorders and self-esteem.
Season subscriptions are now available here at $70 (which represents a 20 percent discount over single ticket prices).