"Or, as Mom used to say: it's a box. You get into it. You push some buttons. It takes you to other places, different times. Hit this switch for the past, pull up that lever for the future. You get out and hope the world has changed. Or at least maybe you have." – Charles Yu, How to Live Safely in a Science Fictional Universe
The world of 2046 as imagined in Elaine Jarvik's newest play Based On A True Story is intriguing but perhaps not so far-fetched in its time travel possibilities. With the recent news about gravitational waves effectively proving one of the most complex aspects of Einstein's theory of relativity, scientists do not hesitate to contemplate the possibilities of time travel being discovered in our lifetime.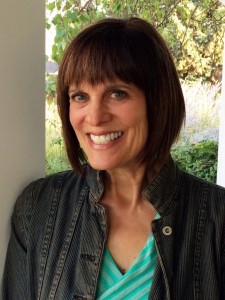 In Jarvik's play, commercial time travel is an option on the P-F highway (past-future) which stretches 15 billion years in either direction. There are time refugee centers for persons whose trips trap or leave them in unexpected points where counselors guide lost individuals through the "This Is Your New Now" reorientation.
There is a woman pope, rights for stemlings as articulated in the Tuscaloosa Protocol, and the terms of 'husband' and 'wife' for married couples are now obsolete.
Thoroughly, Based On A True Story is the ideal candidate for Plan-B Theatre's first bona fide venture into science fiction — another innovation to mark its 25th anniversary season — because Jarvik's creative ambitions effortlessly infuse the stage narrative with her own personal questions about making sense out of the spiritual and emotional gaps in faith-challenging cosmological arguments.
The play, which already has sold out its regular run and has only a few remaining tickets left for recently added performances, opens Feb. 25 and runs through March 6 in the Studio Theatre of the Rose Wagner Center for Performing Arts.
Jarvik follows her best intuitive senses as a journalist-cum-playwright in setting the platform for Based On A True Story, incorporating the right amount of background material along the way so the audience can follow clearly the story of Megan, a 40ish fourth grade teacher married to a tow truck driver (Hendrix), who acts rashly and impulsively one day with no preparation and has an accident on the P-F highway, where she crashes into her husband's tow truck.
Exasperated in arguing with her husband, she hails a taxi but ends up lost far from where she had intended to go – 2046 in Chicago, not 2008 in a Salt Lake City neighborhood as she had hoped. Stranded at a time refugee center and worried that she will never see her husband again in the realm of 'real time' which was Nov. 1, 2016 when she started, she befriends a gentle, sweet man (Chuck), who also is a lost traveler. Chuck's story is even more complicated than Megan's situation, and more troubling in its consequences.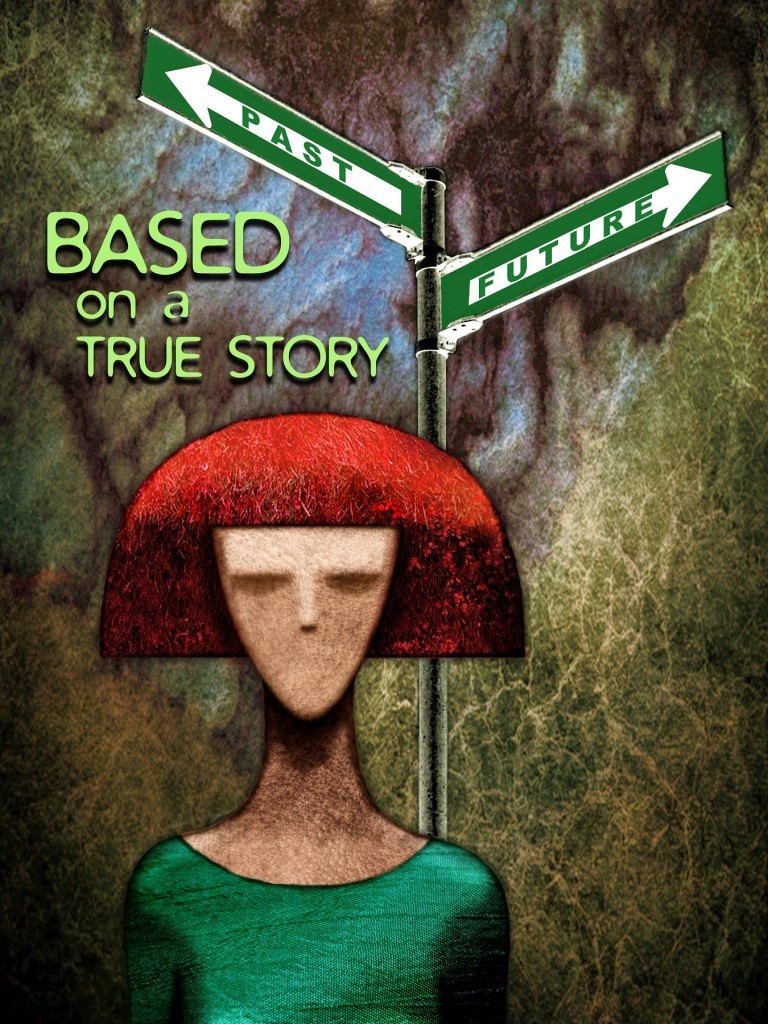 The refugee reorientation process is extensive. Counselors help lost travelers catch up on the science, technology and the news of the time they had missed. Refugees receive extensive counseling, including coping with the grief for any loved ones who may have died during the traveler's absence. At least, in Megan's case, counselors tell her that her husband is still alive and they are prepared to help her manage the difficult emotions of reconnecting.
"Megan is having a hard time letting go of the past," Jarvik explains in an interview with The Utah Review. "Meanwhile, Chuck doesn't remember the past. And, the play focuses on how they deal with these circumstances together."
These tensions frame the broader cosmological questions that intrigue and confound Jarvik the most. Like Megan, the playwright is, as she describes it, "extremely worried about the future," is "beset by a lot of doubt" and is "looking for comfort" spiritually.
Jarvik adds that while she goes to church, she doubts religion's capacity to offer the fully elucidating story. In the play, Megan says she envies those who are confident about their capacity to believe something unconditionally. She explains, "Your brains are wired different than mine, you have some God receptor that I don't have, some Jesus gene. Some ability to not see it all as a story people made up."
Jarvik expands the significant dimensions yet further in the play, as she focuses on fertility and the connections to doubts and faith. "I have many friends who have struggled with fertility, and their stories have stuck with me," she explains.
We learn that Megan and Hendrix have been unable to conceive a child. In a tense moment, Hendrix tells Megan, "In-vitro fertilization works for other people. Maybe their faith in the outcome creates the outcome. Maybe their uterus is a more welcoming environment. A worry-free zone." Megan counters that obviously her husband's prayers have failed to work. Hendrix responds, "I'm trying to understand why we're not pregnant, Megan. I'm trying to give us a little advantage here. And you're not helping."
Indeed, Jarvik deftly suggests an emotional, profoundly melancholic gap in their marriage that seems nearly as wide as the immense span of eons upon eons of time covered on the P-F Highway.
Jarvik says the initial spark for Based On A True Story came from a friend's gift – a photo of a woman wearing aviator goggles who resembled Amelia Earhart. She began to imagine the narrative possibilities, as she explained in a blog for Plan-B: "And so I began to think about the woman. Where was she going? And why? And the more I thought about her, the more I wondered why she was consumed by so many doubts. And I wondered what she looked to for comfort. By then, of course, I was talking about myself."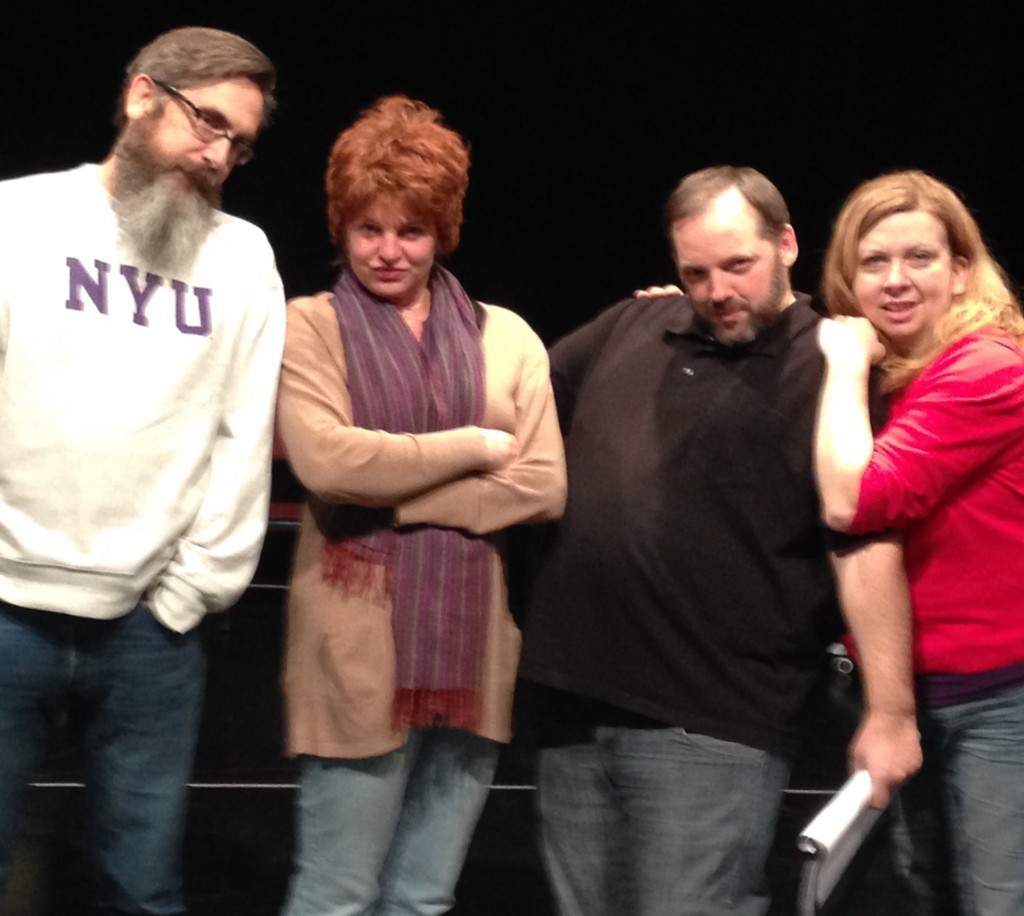 As she delved into the speculative aspects of science fiction, she read books of the genre, and sought feedback from her son about the credible aspects of time travel without appearing too far-fetched or distractive from the emotional aspects of her theatrical narrative. Among the most representative examples of applied science fiction that appealed to Jarvik was Charles Yu's 2010 novel How to Live Safely in a Science Fictional Universe (Pantheon).
Yu's novel, with the sort of meta-narrative possibilities that make good science fiction about time travel, chronicles an engineer who repairs time machines and encounters a future version of himself and accidentally kills him. Yu's quirky writing percolates with a lot of pop culture along with the intellectually demanding material that sits well with science nerds and tech geeks without letting fantasy override the essential emotional arc of good storytelling. Similarly, Jarvik finds the right balance in Based On A True Story.
Cheryl Ann Cluff, who is directing this world premiere, says the play offers a lot of "mouth-watering possibilities" for staging, even taking into account Plan-B's well-known resourcefulness for making minimalism convey the dramatic impact of new plays the company presents that focus so prominently on intense, intimate human relationships. "The world of 2046 is really not too far out there," she adds. Vehicles and the P-F Highway, for example, are represented by stools with wheels and the sounds of rolling wheels.
A cast of four actors will take up the nine characters. Megan is played by Nell Gwynn and her husband Hendrix by Mark Fossen. Jason Bowcutt takes up the role of Chuck and Colleen Baum, who handles the duties of the six remaining characters: Vladlena, a Russian émigré taxi driver; Sgt. Lopez, Chicago police officer; Darneisha, shelter director; Stevie, Hendrix's co-worker; Bridget, shelter resident, and British Olivia, a woman on the bus.
Rounding out the technical crew is Thomas George (set design), Phillip R. Lowe (costumes), Jesse Portillo (lighting) and Arika Schockmel (props). Jennifer Freed, of course, returns as stage manager.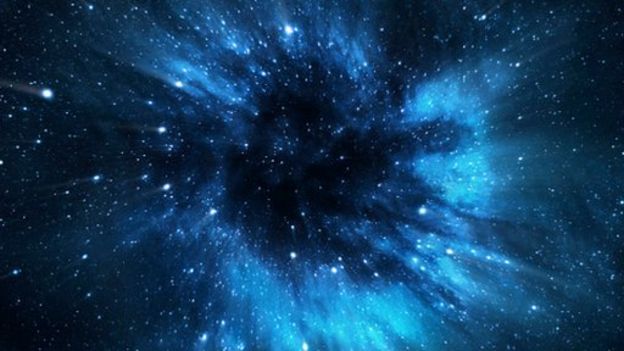 All tickets have sold out for the production, with shows Thursdays, Fridays and Saturdays at 8 p.m., Saturdays at 4 p.m., and Sundays at 2 p.m.
Two performances have been added on March 2 at 8 p.m. and March 6 at 5:30 p.m. that still have limited ticket availability.
In addition, a preview on Feb. 23 at 7 p.m., benefitting Statera Foundation for women in theater. Details are here.
A prepaid wait list begins one hour before each sold-out performance, and individuals must be in the Rose Wagner box office, in person, to be added to the list. At show time, those on the wait list will be seated, in order, in any open seats. Those unable to be seated will receive a full refund.