There were many fine moments this year for the Utah Enlightenment. In compiling the list of what I believe were the 10 best defining moments of Utah's cultural awakening for 2016, the pool of choices was more than satisfying in breadth and depth. There has been a great deal of recent press, for example, about how Salt Lake City's cosmopolitan character has developed and matured on many fronts, such as food, lifestyle, advanced skills jobs and overall quality of life and work factors. Many could debate rankings and perceptions about many of those aspects.
However, when it comes to the arts and Utah's cultural scene, the Utah Enlightenment can be quickly validated. Consider the historical benchmarks. As The Utah Review introduced its coverage this year of the Utah Arts Festival's 40th anniversary, it was worth remembering some pioneering achievements In Utah:
In 1899, at the age of 30, Alice Merrill Horne was elected to the Utah Legislature (the third woman to do so) and she drafted a bill to create the nation's first state-sponsored arts agency.
Maurice Abravanel, born during the final years of the Ottoman Empire in what is now known as Thessaloniki, Greece, turned down a contract with Radio City Music Hall and arrived in Salt Lake City in 1946. Abravanel transformed Utah's largest community orchestra at the time into an internationally acclaimed symphonic orchestra.
Visionaries such as Virginia Tanner, Joan Woodbury, Shirley Ririe and Linda Smith have made Utah one of the nation's preeminent centers for dance.
William F. Christensen, Ballet West's first artistic director, established the first ballet department in an American university at The University of Utah in 1951.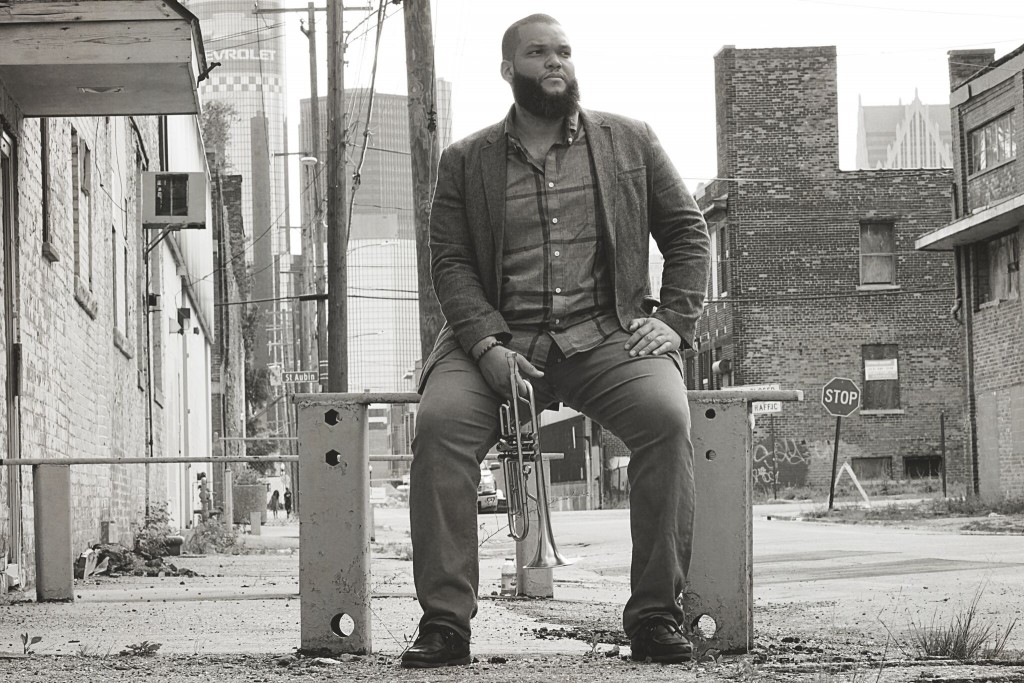 These pioneers remind us that the viability and empowering impact of the arts in Utah will outlast and outstrip the disappointments of short-sighted political strategies and policies that do not reflect the dynamic world outside of their extremely limited, misinformed lens.
The starting list to determine the top 10 Utah Enlightenment for 2016 numbered 55 possibilities – a quick indicator of how rich the local creative scene is. Utah's achievements in many creative categories are not as told extensively as they should be. The state is among the nation's top leaders, for example, in producing original plays by women playwrights. One example was the absorbing new work Burn by Morag Shepherd, presented by Sackerson in a pop-up space where a yoga studio in the city's Avenues neighborhood was converted to a stage.
Other theatrical productions resulted from unique collaborations. For the production of Herakles, the Euripides play featured in this year's Classical Greek Theatre Festival of Westminster College and directed by Hugh Hanson, musician Ryan Fedor (of the Salt Lake Electric Ensemble) wrote original themes and motifs for the characters, who were now cast in 1969 and the era of the Vietnam War. Characters were represented by music and songs that paid homage variously to Led Zeppelin, Janis Joplin, Creedence Clearwater Revival, Iron Maiden, Queen, Neil Young, and Ennio Morricone.
The state's film industry is blossoming with dozens of independent filmmakers and the wise aegis of the Utah Film Commission led by Virginia Pearce. The availability and quality of musicians representing many approaches and styles are on a range comparable to Las Vegas and New Orleans. The Utah Arts Festival is respected nationally as a model of curating multidisciplinary visual and performing arts forms. The literary arts venue at this year's 2016 event, as described by The Utah Review, was voluminous – a diverse, expansive spectrum of writers, poets, entertainers and performance artists who are staking many different places in a literary world that is as experimental, adventurous and barrier-busting as other worlds of artistic and creative expression.
There also was the Bassmint Pros (BMP) hip-hop collective's performance that put a relevant Utah veneer on its music. When BMP says, "we appreciate you," it means "we like what we're hearing from you and we'd like to make music with you." The members of BMP joke easily with each other but they also respect each other's background and training. Some have had more interaction with hip-hop in its classic formulations while others bring a different realm of performing experiences to the creative table. We need the BMP philosophy in other social and political venues in Utah.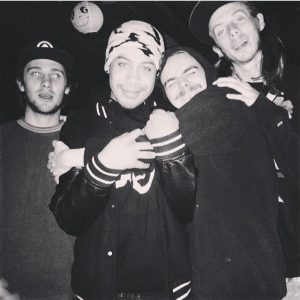 Utah is a worthy cultural proving ground. As part of its 75th anniversary, the Utah Symphony presented new works by American composers, including Andrew Norman, who was named this month as Musical America's composer of the year. Norman, whose music also was featured at a concert by the NOVA Chamber Music series, wrote Switch, a percussionist's concerto that was premiered last spring by the Utah Symphony.
All 55 finalists embody the courageous spirit of creative expression in the Utah Enlightenment but the following 10 stand out as the most definitive markers of the movement from 2016. They are in no particular order:
The best Utah musicians are highly respected artistic entrepreneurs. A gifted triple threat in the music world, Kris Johnson, in his second year as director of the jazz studies program at the University of Utah, stands out as a virtuoso jazz trumpeter, an inspired educator and as a jazz composer and arranger. In Jim Crow's Tears, a new album that really is a jazz musical, he offers offers up a musical gift that is persuasive in its many socially incisive epiphanies about the history of minstrelry and the pervasive stereotypes of the blackface phenomenon.
Johnson is astonishing in his depth and ease at writing jazz music that echoes virtually every point of its historical development. It is a straightforward, robust, courageous testament to the unique vibrancy of Black American music and how it arose from oppression and formidable struggles of conscience, culture and politics. A live performance of Jim Crow's Tears will be given March 10 at the Rose Wagner Center for Performing Arts.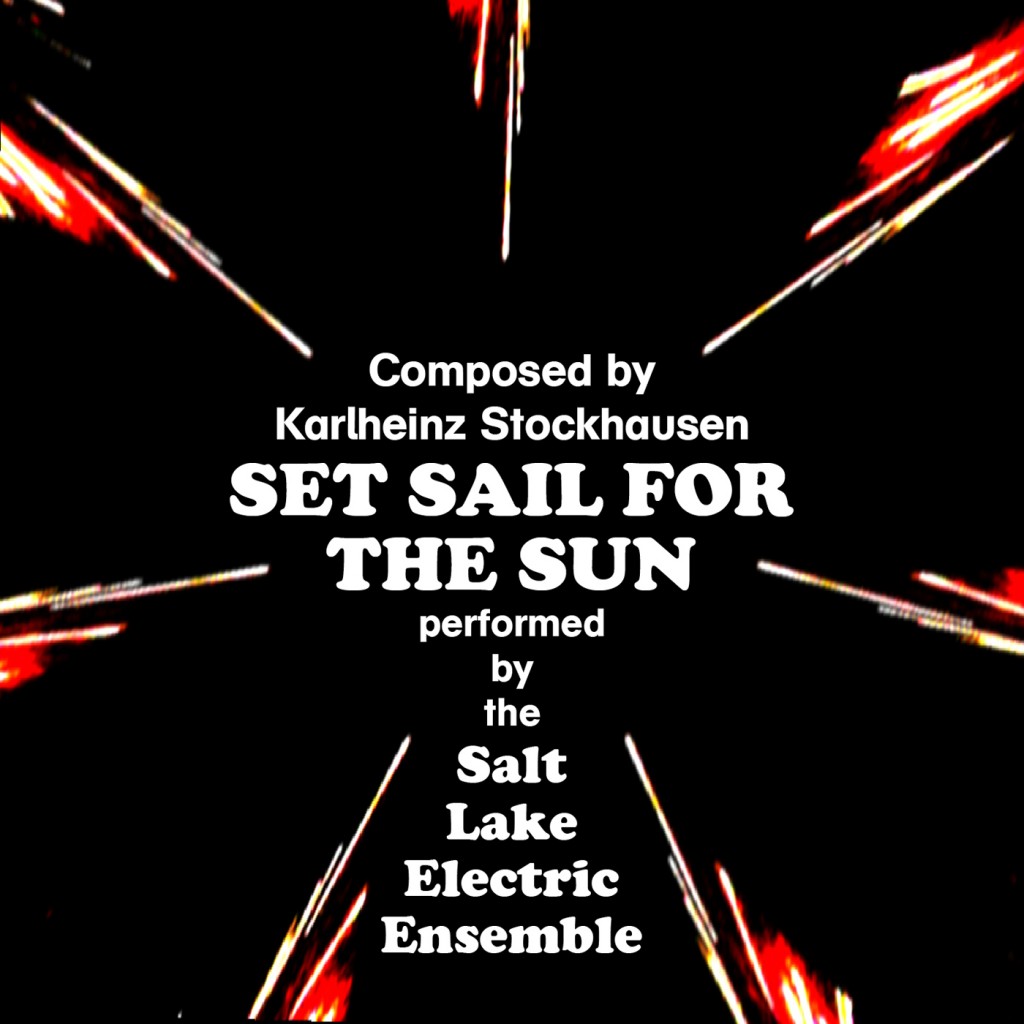 Another example is found with Erasole James and his peers in the Dine Krew hip-hop collective, who have been on a music-making tear this year. Dine Krew takes it formative roots from the underground scene, recognizing its universality and timelessness, and creates a catalog of original hip-hop that is gathering justified attention with its earlier release of Dine and Dash and the work of the collective featuring emcees Harrison Montgomery (Erasole James) and Shelby Washington; producer Andrew Auman (Piccolo), Larsen Bernard and Josh Marty.
The catalog has grown with Erasole's release in the fall with Into the Muh, a solo album of 18 tracks that shows off solid poetic skills. And, there were two releases of WE-ET's, produced by Piccolo and two solo projects, including an EP titled No Time for Era (Damn Son). Most recently, he has been releasing music videos inspired by a trip to Cuba, featuring tracks and the accompanying videos that will be on a new album in 2017 titled Memories de Miramar. The first two music videos, Propane and I'm Geeking, featuring DJ Bask, are telegraphing a boffo release that will be Erasole James' most anticipated work to date when it drops next year.
The collective's music stands out on all fronts. The 2015 release of Tawa's Nephew featured more than 10 producers, a first-rate exploration of all sorts of hip-hop territory that brings in ethnic, jazz and other electronica influences.
Samples for one track can be stark, near haunting and another near symphonic, bittersweet, emotionally tight and even ironic in its challenge to the listener. The overall impact of the sound is how well lyrics and the rhythmic pulses and riffs meld as opposed to a combative effort in which the potential punch of the song's meaning might be obscured.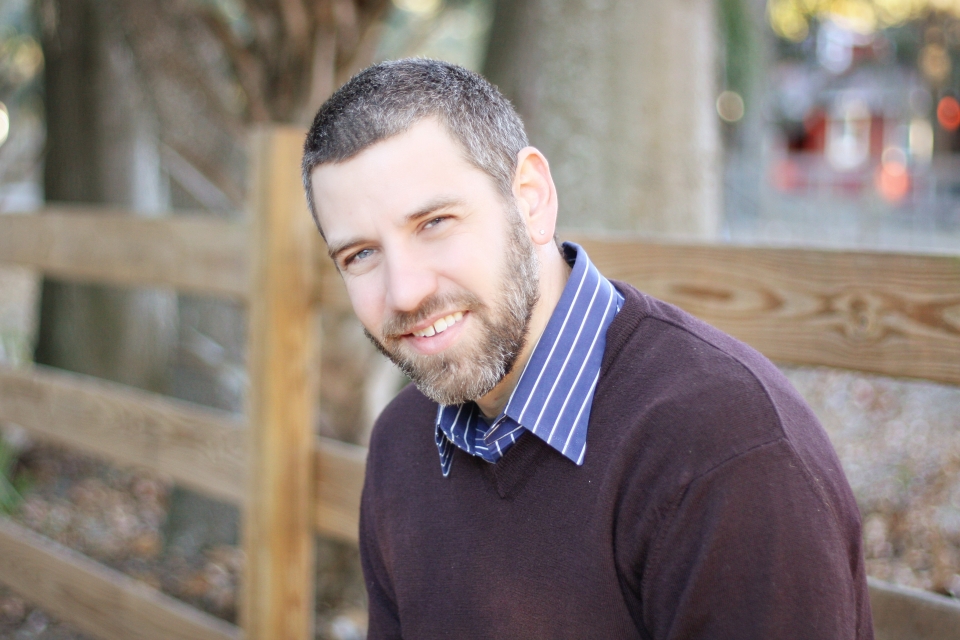 The Salt Lake Electric Ensemble's (SLEE) has crafted meticulously a definitive and interpretive performance standard for pioneering and seminal works in electronic music. Its 2016 recording of one of the text compositions in From The Seven Days embraces the large-scale emotionalism of Karlheinz Stockhausen's best musical instincts. In Set Sail for The Sun, SLEE, already having proven itself as an astute purveyor of musical egalitarianism both in performance and form, validates the composer's acceptance of finding artistic value and merit in virtually every aspect of our daily lives and routines.
The ensemble realizes the ideal of a fully functioning creative democracy. As Matt Starling explained in a feature at The Utah Review, "Stockhausen's vivid and poetic descriptions of the sound of the music he asks for in these scores was an exciting way to explore ensemble music making." In its 16-minute rendering, SLEE builds the sound organically until it bursts to the musical surface as a 'pure, gently shimmering fire.' It is stunningly lucid for the listener. The exquisitely engineered audiophile quality recording captures the continuously merging cycles of harmony and harmonization that lead to a satisfying synchronous soundscape created by the fact that the ensemble players are acutely attuned to one another.
Another performing arts pillar that stands out as a successful artistic democracy is the Repertory Dance Theatre, the nation's longest-running dance company of its kind. Last year, RDT celebrated its 50th anniversary and its latest season (no. 51) is showing a dance company at the top of its creative and performing game. In a forthcoming concert, Emerge, RDT is featuring new work all choreographed by the company's current dancers.
Many of the 100 dancers who have been with the company at one time or another during the last half century have gone on to major national and international careers. One alum is Andy Noble, who lives in Houston where he and his wife, Dionne, run the NobleMotion Dance Company. Earlier this year, viewers of ABC's American Crime anthology series saw a four-minute original dance composition in a 2016 episode, which was created by Noble.
For last fall's Elan concert, he created Filament, a new work that was commissioned when he won the company's Iron Choreographer competition during its golden anniversary season. Filament was a visual feat of stimuli with video, props and thrilling athletically-inspired dance. Noble incorporated surfaces (essentially 4' x 8' Styrofoam boards) on stage upon which images of the dancers' various movements were projected onto and the performers reacted, responded and interacted accordingly. Filament aptly suggested the transience, fragility and ephemeral pop of the emotional, personal and intimate responses in our world of communication and relationships.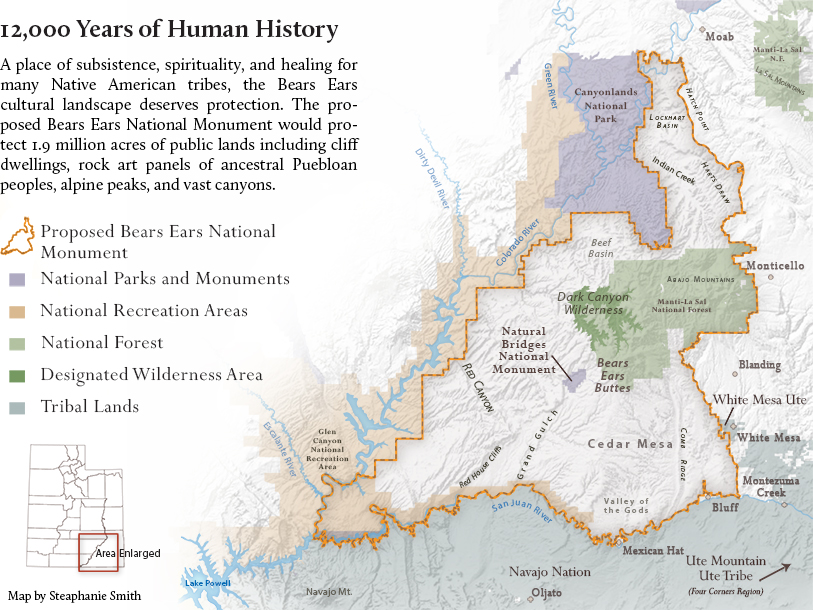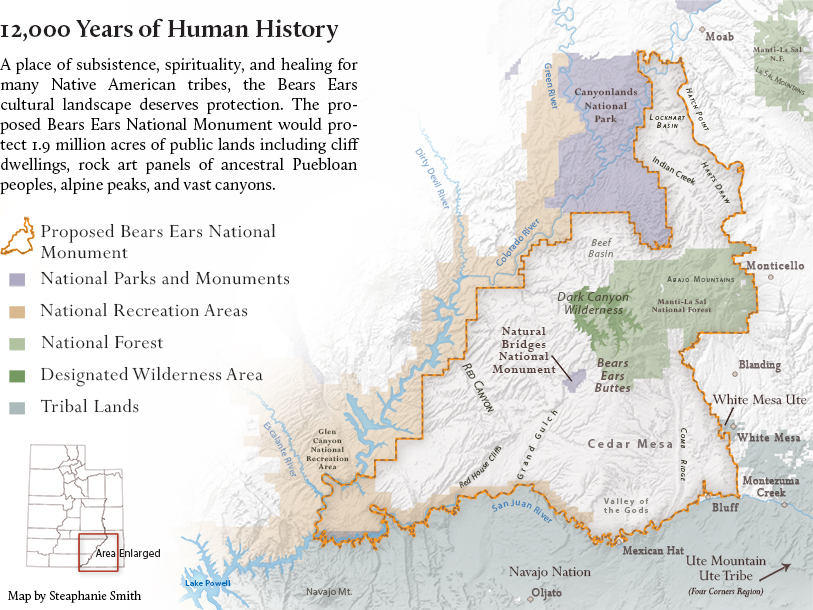 The work opened with a fast-paced section pulsating with a techno music beat and then switched almost immediately to a scene underscored by a quiet operatic-like score. The third section, featuring original music by Nils Frahm, incorporated all of the dancers as they interacted in movement that paralleled the organic nature of how relationships develop and change as participants begin to distill more clearly the differences between how we present ourselves and how we actually express ourselves emotionally.
In a half dozen years, Torrey House Press has ascended rapidly as a boutique powerhouse publisher featuring literary voices that amplify the work of environmentalists, preservationists and nature conservationists. In 2016, shortly after becoming a nonprofit, the press succeeded in raising the funds through Kickstarter to augment the production costs of a new book titled Edge of Morning: Native Voices Speak for the Bears Ears, an anthology of essays, fiction and poetry by at least 15 native writers.
The campaign was a strategic game-changer in the quest to protect public and sacred lands. With the Bears Ears movement, a new essential branch of the Utah Enlightenment is spreading rapidly. The designation of Bears Ears as a national monument would not be just a political victory for responsible public policy but it also would represent a milestone in the broader mission to dispel ignorance of Native American history and culture while solidifying and empowering Native American rights.
The Utah-based publishing house is coordinating the project with representatives from the Bears Ears Inter-Tribal Coalition as well as conservation groups, including the Grand Canyon Trust, Utah Diné Bikéyah, and Southern Utah Wilderness Alliance. Jaqueline Keeler, a Navajo/Yankton Dakota Sioux writer from Portland, Oregon and co-founder of Eradicating Offensive Native Mascotry, creators of Not Your Mascot, has been tapped as editor of the book, which will be released next year.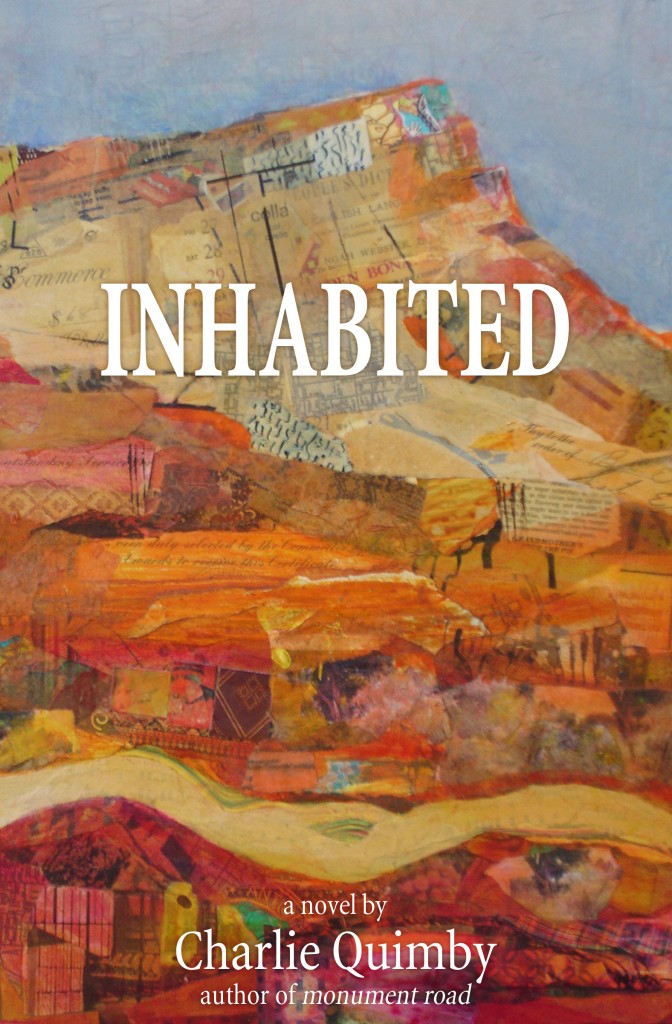 In an interview last summer with The Utah Review, Keeler likened the recent blossoming of Native American literary works to the impetus of personalities such as William Butler Yeats who was at the center of the Irish literary revival. "Native American writers are pushing language in a different way," she explained. "And this reflects our native culture in which our leaders do not communicate as authoritarian but in a very egalitarian way. Our leaders do not dictate but speak through their mouths. They speak to the hearts and minds of the people, always mindful of their responsibilities to history."
One of the outstanding books published this year by Torrey House was Inhabited, the second novel by Charlie Quimby. Inhabited continued a recent stream of fiction published by Torrey House Press that engages the readers with public, social and political issues by touching emotions and inspiring advocacy in ways that might not be possible with traditional nonprofit or community political platforms.
Quimby, who splits his time between Colorado and Minnesota, has an elegant facility with putting contemporary problems into quality prose. When he writes dialogue about the homeless or the town's back-and-forth on community redevelopment, the text conveys a credible, accessible and knowledgeable tone.
Quimby captures the main character (Meg) in the tensions of reconciling the role of dutiful civic-minded realtor with being the sincere advocate for the homeless and poor in her community. In a meeting with homeless coalition representatives and other community leaders, including a woman committed to beautifying the town's parklands, Quimby imagines a discourse that could be happening in any city where visible homeless people make civic leaders and residents uncomfortable. Quimby sets up Inhabited as an intelligent peroration about how nature and place alone do not create nor define landscapes but also how people are always complicit in how these landscapes are culturally formed. It is precisely the type of story that empowers the New West literary movement.
There are a growing number of indispensable institutions in the Utah Enlightenment. In late March, the Utah Film Center lost its Main Street offices in downtown Salt Lake City to a four-alarm fire. For a short time, it seemed the organization, which is marking its 15th anniversary this season, could have folded – as any nonprofit would struggle to regain traction after such a devastating loss.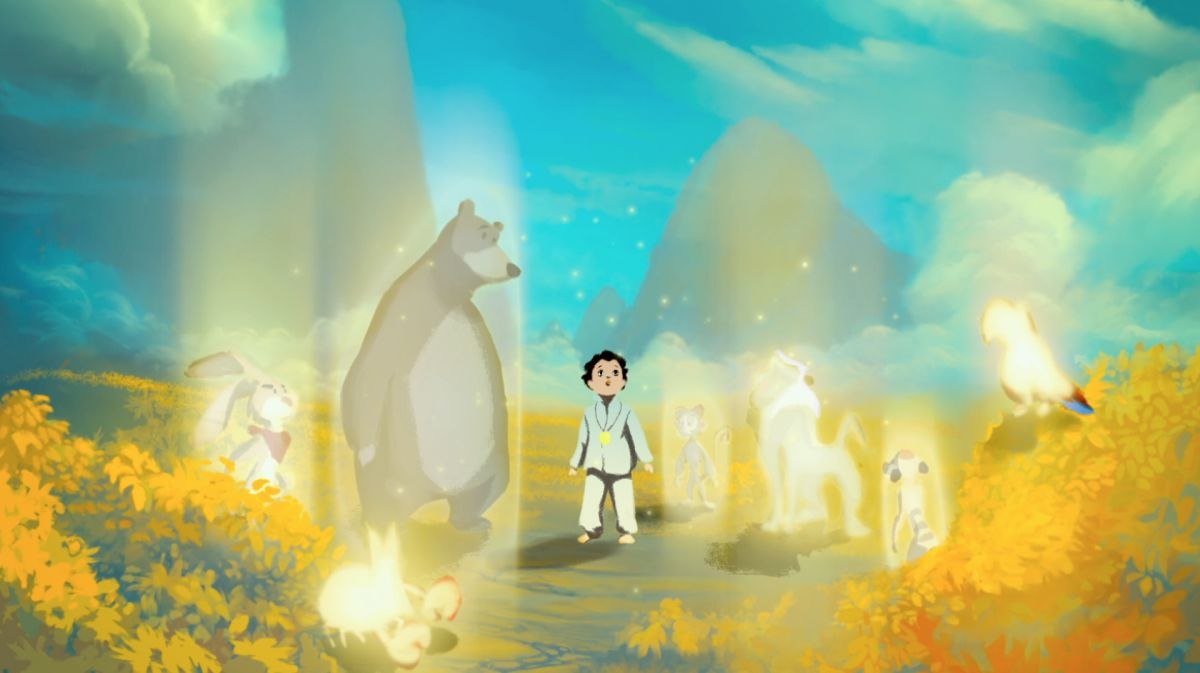 Thanks to a generous outpouring of community support and the staff's capacity to carry on with the scarcest of resources, the center was back in business by the summer, first with its annual Damn These Heels LGBT International Film Festival, then a phenomenal Tumbleweeds Kids Film Festival, and continuing through the fall with many well-attended screenings of films that often included discussions with directors, activists and public figures.
With attendance climbing more than 50 percent in the last five years, the Utah Film Center's leading status has coincided with the renaissance of outstanding documentary filmmaking that includes many local connections. The center's Utah presence is immersive and ubiquitous — screening annually more than 300 films, of which 268 were free, to more than 30,000 people.
In addition, the center's events have involved partnerships with at least 134 organizations. It has broadened its outreach to Logan, Ogden, Moab, St. George, and other state locations. In 2015, UFC also merged with SHIFT to create a robust education department with five staff members, which served 635 teachers and more than 33,000 students in its inaugural year. With its new offices on the 11th floor of the Broadway Media building in downtown Salt Lake City, the center is looking forward to its biggest year ever in 2017.
One of the key organizational leaders in the DIY, makerspace, hacker and hackathon cultural communities, Make Salt Lake stepped up to the front in making the Utah Arts Festival's Art and Technology venue a smashing success this year. Volunteers spent months preparing do-it-yourself take-home projects that impressed observers in output: 1,300 Brush Bots; 1,100 light sabers; 600 Atari punk synth consoles; 2,400 cyanotype prints and hands-on exhibits. all of which young people and festival visitors were able to take home. In addition, Make Salt Lake provided supplies for making thousands of customized art tiles.
However, what stood out was the passionate, generous enthusiasm at the venue. Volunteers from Make Salt Lake and sister organizations were patient, joyful and sincere. They encouraged and celebrated the young people who came to the booths – a wonderful display of why access to the art matters. The make-and-take objects were ingenious applications of simple and not-so-simple technology. And, the material cost per object ranged from 50 cents to less than $3 (at no additional cost to participants). Make Salt Lake demonstrated how easy it is to show how art can thrive in any setting.
Religion overshadows virtually every aspect of Utah but few individuals will confess their faith in the unfettered passion that compels Ralphael Plescia who interprets Scriptures in his own ecumenical ways. His story is told in a short film The Gospel According to Ralphael made by the filmmaking trio of Torben Bernhard, Marissa Lila and Travis Low. The film, which was produced with KUER-FM's VideoWest initiative and Artists of Utah's 15 Bytes, also has been featured at Narrative.ly and The Atlantic.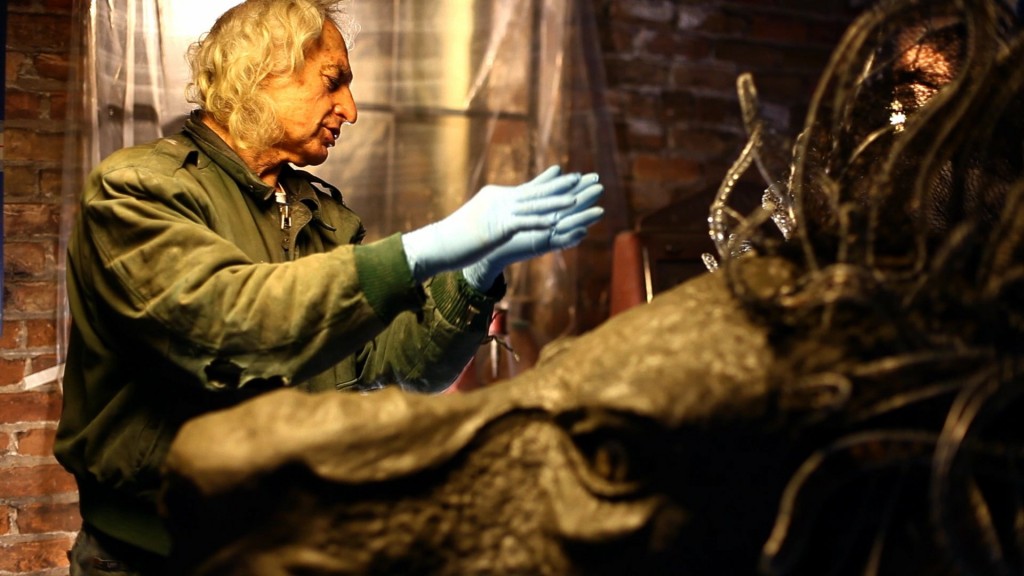 The film portrays an unconventional artist whose theological understanding of religion serves as his central guiding principle in expressing the aesthetics of his work. Plescia engages intelligently his own interpretation of the Scriptures as he has transformed the warehouse at 1324 State Street into a massive work of art that values clarity over irony.
The film has an ubiquitous presence of melancholy that inspires the heart of profound, morally intense art. The documentary becomes an extended moment of religious insight in a space and in a community where the predominant religion is struggling to keep its authority over a diverse, multicultural, multi-ethnic populace that seeks comfort and acceptance in a humane faith, regardless of confessional denomination. There are many glimpses of the art and work that he created and embedded in the edifice over the decades but the film also invites visitors to explore Plescia's 'church school' during open hours every Friday afternoon. The Gospel According to Ralphael is among the most substantial expressions of sincere faith any Utahn will find in 2016.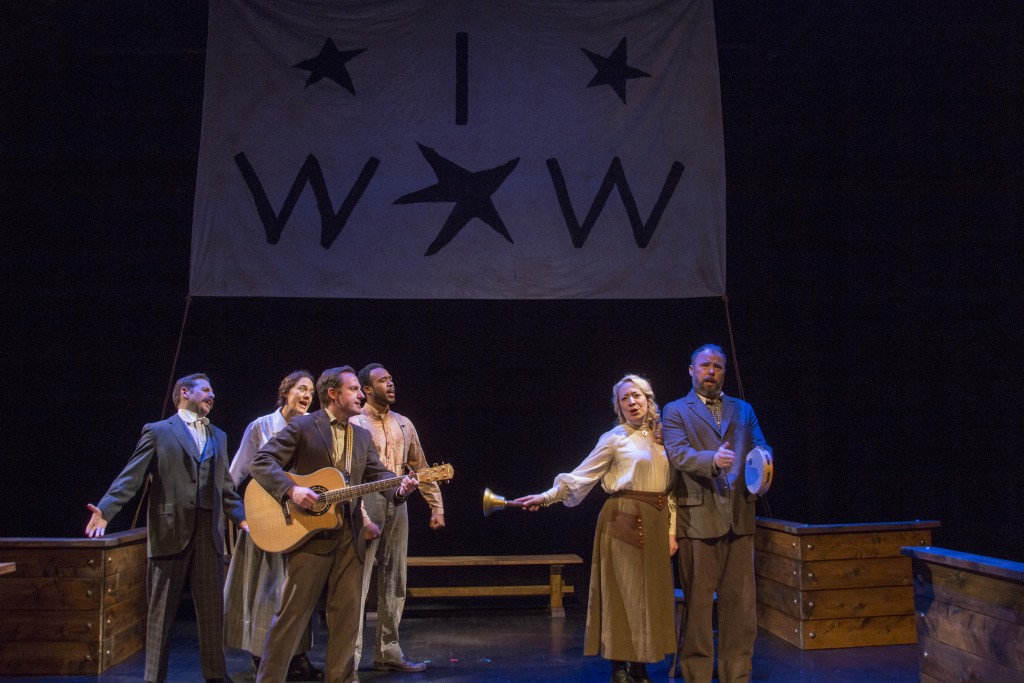 Plan-B Theatre consistently produces work that nurtures the appropriate conscience of the Utah Enlightenment. This fall, One Big Union, written by Debora Threedy and directed by Jason Bowcutt, achieved effectively a creative adaptation of Joe Hill's life that should appeal to theatrical companies across the country. Debuting immediately after the presidential election, it became apparent the play's sociopolitical and sociocultural themes will resonate anywhere. Threedy's play synthesizes the egregious errors of Hill's trial on murder charges and the seminal legacy of protest songs that inspired a new way of propagating the labor movement's political punch.
However, even as the legal travesties of Hill's story make good material for theater, Threedy's play reminded of the power of the protest song that animated the growth of unions – especially the Wobblies phenomenon during Hill's life and certainly after his death. Unions no longer enjoy the political power or impact they once had but they have survived and there may be a resurgence in the next few years amidst an unprecedentedly chaotic, disturbing and dire political environment. One Big Union poses penetrating questions that are more relevant than ever in today's sociopolitical scene.