We were the land's before we were.
Or the land was ours before you were a land.
Or this land was our land, it was not your land.
We were the land before we were people,
loamy roamers rising, so the stories go,
or formed of clay, spit into with breath reeking soul—
Heid Erdrich, Source: National Monuments (Michigan State University Press, 2008)
The campaign for designating Bears Ears – an area encompassing nearly 2 million acres in southern Utah – as a national monument under the U.S. Antiquities Act of 1906 has commanded attention from across the country for many reasons. Indeed, it is an unprecedented effort, as a coalition of five tribal governments – Navajo, Hopi, Ute Indian Tribe, Ute Mountain Ute, and Zuni – have been centrally involved. Previously, Native American tribes have been consistently excluded or relegated to the back bench when it comes to discussing public lands.
As John Freemuth, a Boise State University public policy professor and former park ranger, explained in an interview with Fusion, the Antiquities Act is being used to help "complete the American story" – not as a commemorative gesture but rather as a strategic step toward ending the systemic ignorance of issues and topics in the country which point to the rights, vitality and viability of Native Americans. These steps include full-throated respect for tribal sovereignty and sacred religious beliefs and practices as well as bringing Native American voices into writing the nation's inclusive, honest and accurate history.
The designation of Bears Ears as a national monument would not be just a political victory for responsible public policy but it also would represent a milestone in the broader mission to dispel ignorance of Native American history and culture while solidifying and empowering Native American rights.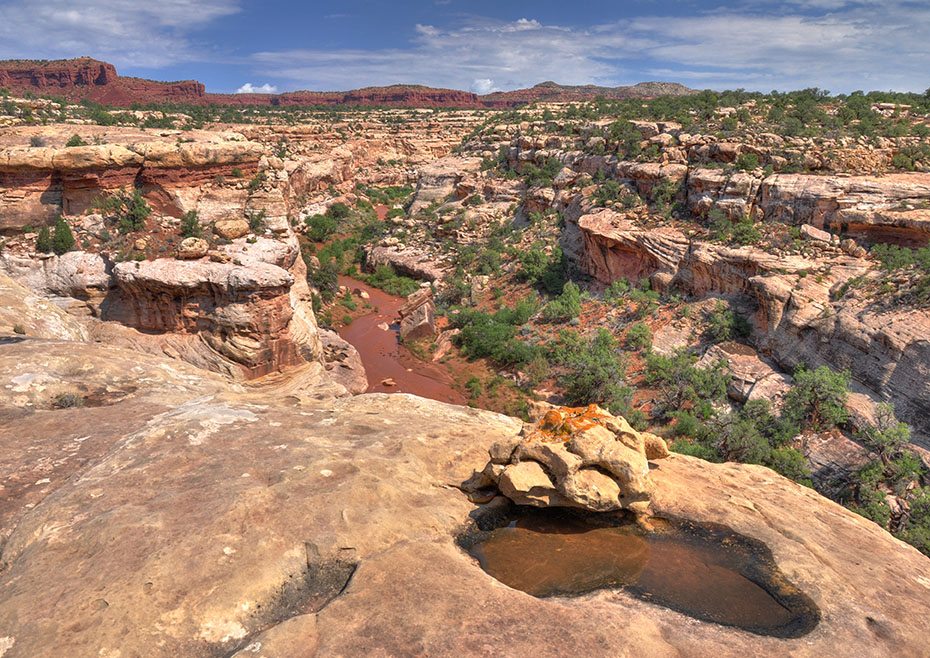 As literary voices have augmented the work of environmentalists, preservationists and nature conservationists, those of the Native American people also are poised to change the game not just intellectually and culturally but also politically in correcting the long-standing errors of public policy. The nonprofit Torrey House Press has launched a Kickstarter campaign to augment the production costs of a new book titled Edge of Morning: Native Voices Speak for the Bears Ears, an anthology of essays, fiction and poetry by at least 15 native writers.
The Utah-based publishing house is coordinating the project with representatives from the Bears Ears Inter-Tribal Coalition as well as conservation groups, including the Grand Canyon Trust, Utah Diné Bikéyah, and Southern Utah Wilderness Alliance.
"We have not been listening to the voices of Native Americans and this project brings their voices prominently into the conversation we should be having," Kirsten Johanna Allen of Torrey House Press says. "The Bears Ears project is a watershed moment and if the proposal succeeds, it will send the signal to the U.S. and the world about giving real power to native voices."
Jaqueline Keeler, a Navajo/Yankton Dakota Sioux writer from Portland, Oregon and co-founder of Eradicating Offensive Native Mascotry, creators of Not Your Mascot, has been tapped as editor of the book, which will be published later this year.
Keeler says the book will comprise three sections of literary content. The first is Origin Stories: Interviews with Bears Ears Inter-tribal Coalition Organizers. As Willie Grayeyes (Diné), chairman of Utah Diné Bikéyah, writes, "Contrary to the beliefs of many, southeastern Utah was not an empty place waiting to be inhabited by settlers or discovered as a playground for recreationists, but rather it has been and will remains a part of our homeland in this country."
Keeler likens the recent blossoming of Native American literary works to the impetus of personalities such as William Butler Yeats who was at the center of the Irish literary revival. "Native American writers are pushing language in a different way," she explains. "And this reflects our native culture in which our leaders do not communicate as authoritarian but in a very egalitarian way. Our leaders do not dictate but speak through their mouths. They speak to the hearts and minds of the people, always mindful of their responsibilities to history."
The second section is For this Land, For the Diné Bikéyah – The People's Land – Navajo Activists and Academia Speak for Bears Ears. Among the writers is Klee Benally (Diné), a musician, filmmaker and Navajo activist who also has protested against the practice of pumping treated wastewater several miles up the [sacred San Francisco Peaks] to make snow. As he explains, "Essentially we're saying why isn't it enough for us to say a site is sacred and should be set aside and protected and respected because it's integral for our spiritual practice to be continued."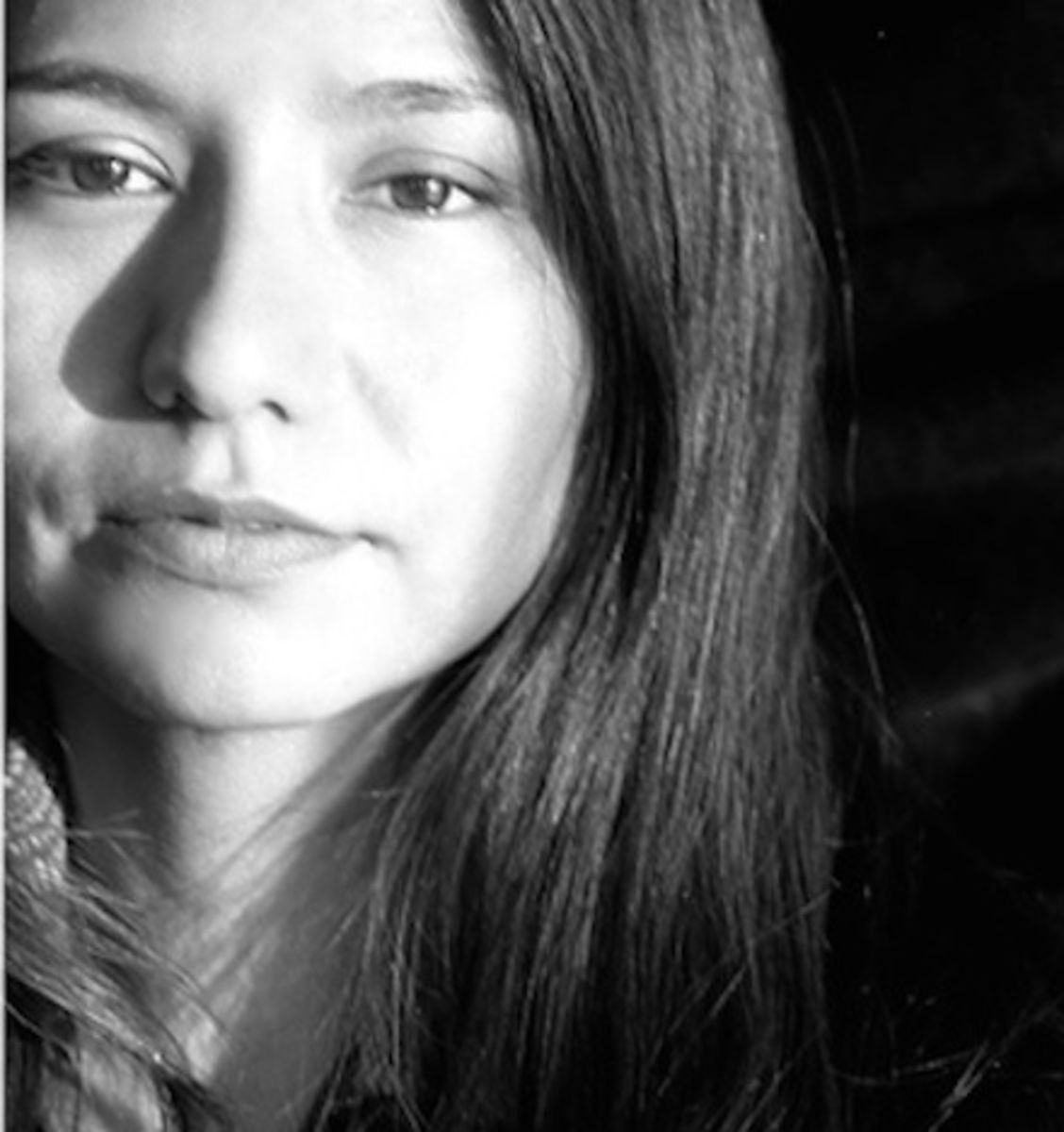 The third section opens up the lens to Native Americans throughout the country and the transforming significance of the Bears Ears fight: In Our Usual and Accustomed Places" – Indigenous leaders on Bears Ears and the Fight for Cultural Preservation and Access to Public Lands in the United States. They include Faith Spotted Eagle (Ihanktonwan Dakota), an elder, founding member of the Brave Heart Society and Chair of the Ihanktonwan Treaty Council, who has been instrumental in the campaign against the Keystone XL pipeline, citing the existential significance of the water sources for Native Americans: "We also speak for the 'wamakanskan' or the animal and plant nation who cannot speak for themselves. We will not stand by and watch the potential destruction of endangered species who are indeed our relatives. Our children are just as endangered as these species and we will not allow human beings to appoint themselves as organizers of ecosystems that are thousands of years old."
Edge of Morning will be the latest book among Torrey House releases that invigorate the public policy details of environmental issues and natural conservation with new voices that not only inspire emotionally but also lay out the significant cultural case that compels a new point of view about the stewardship of public lands.
Last month, Allen and Regina Lopez-Whiteskunk of the Ute Mountain Ute Tribe traveled to Washington, D.C. to deliver copies of Red Rock Testimony: Three Generations of Writers Speak on Behalf of Utah's Public Lands to members of U.S. Congress and administration officials. It is a chapbook anthology of literary testimonies from 34 writers about the Red Rock Canyon country in southern Utah and the proposed Bears Ears national monument.
A book of advocacy steeped in a collective human literary voice far removed from bureaucratic jargon but yet that still contextualizes the facts and evidence for preserving the lands, it is an exemplar of diversity. The book includes works by current Navajo Poet Laureate Luci Tapahonso and Utah's first poet laureate David Lee; MacArthur Fellow Gary Paul Nabhan and writer‐philosopher Kathleen Dean Moore; former U.S. Secretary of the Interior Bruce Babbitt and former Utah state archaeologist Kevin Jones; millennial essayists Anne Terashima and Brooke Larsen; Ute Mountain Ute tribal councilwoman Lopez‐Whiteskunk; former members of Congress Mark Udall and Karen Shepherd; bestselling essayists David Gessner and Lauret Savoy; recent Utah Bureau of Land Management Director Juan Palma, and award-winning writer-‐scholars who teach at universities across the country. Torrey House Press plans to expand the chapbook into a trade edition in which sales proceeds will be donated to the Utah Wilderness Coalition.
Keeler's work has been featured in many venues, including The Nation and MSNBC. In January, during the standoff with individuals supporting Cliven Bundy at the Malheur Wildlife Refuge in Oregon, Keeler offered a lesson of indisputable facts:
In southeastern Oregon, the Burns Paiute and the other Northern Paiute tribes possess unceded claims to what was once a 1.78-million-acre reservation called the Malheur Indian Reservation. The Malheur Wildlife Refuge was just a small part of that reservation, and although the tribe signed a treaty with the U.S. government in 1868, it was never ratified by Congress and the land remains unceded.
Yet, despite the tremendous ignorance that has compromised the rights of their people, Native American groups – including the Bears Ears InterTribal coalition – have put forth their case not on emotion nor on grandstanding acts but instead on the plainly indisputable basis of readily discoverable evidence and facts.
Returning to Malheur as the example, Keeler quoted Burns Tribal chairperson Charlotte Roderique who had joined community leaders at a January press conference calling for the protestors to end the standoff: "[The] Burns Paiute Tribe joined other community leaders calling for an end to armed protestors at the Malheur Wildlife Refuge. Armed protestors do not belong to here. They are endangering our sacred sites and our children. Malheur Wildlife Refuge was a wintering gathering ground before the settlers come here."
In the forthcoming book, Keeler plans to include many new Native American literary voices as well as those that already have cultivated broader reputations in the literary world including Ojibway poet Heid E. Erdrich, who has had a trio of poetry collections published by the Michigan State University Press including National Monuments.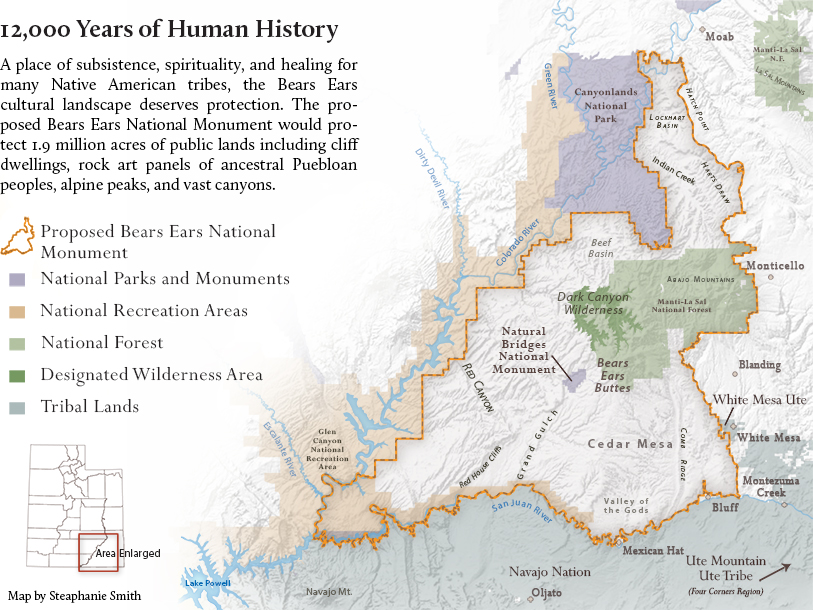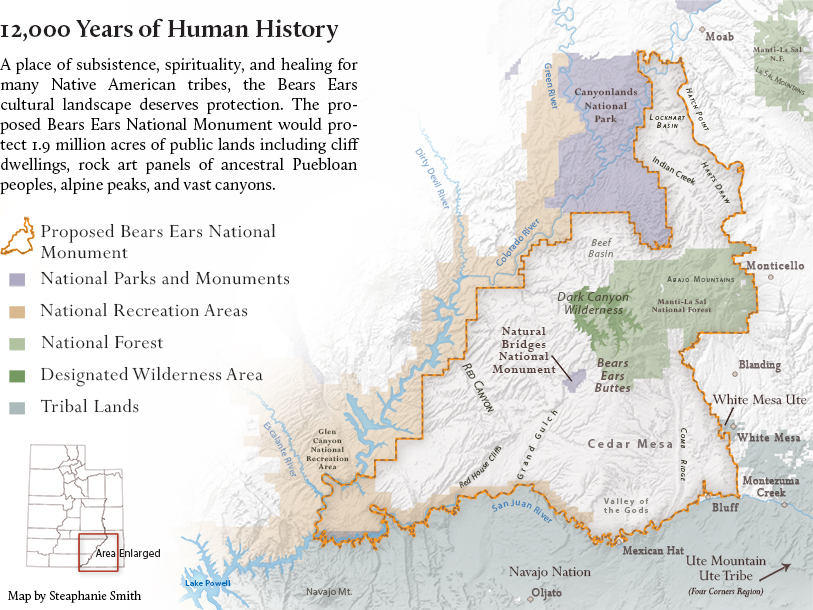 Erdrich's work addresses the issue of sacred cultural sites such as Bears Ears and the formidable barriers Native American groups have faced in asserting their legitimate claims to protect these sites. In fact, it was U.S. Interior Secretary Harold Ickes during the administration of Franklin Delano Roosevelt who first proposed a plan to protect the Bears Ears area. And, many observers today acclaim the coalition's proposal as properly completing the connections to make the national monument designation a feasible option under The Antiquities Act. This weekend, U.S. Interior Secretary Sally Jewell is visiting Utah, gathering further public comment and testimony on the Bears Ears proposal.
There also will be selections from Elizabeth Woody, Oregon's poet laureate, who is half Diné and half Warm Springs, and Tapahonso (Diné), who also is professor of English literature and language at the University of New Mexico.
Keeler says many Americans are beginning to realize the need for making larger, more complete connections to their history. "We know there's a big gaping hole to fill," she explains, "as people realize that it's not just the history of 200 or 500 years ago that matters but also the history of 1,000 years ago and earlier. And Bears Ears, as an example, is one of those rare places where the cultural experiences of a lifestyle can be realized unencumbered and untouched by other forces."
For details about the Kickstarter campaign, see here.