EDITOR'S NOTE: To read more about some highlights of this year's Wordfest literary arts program, see the feature about Darius Atefat-Peckham here, Thatcher Elmer here and poetry slams here.
For the 25th year of the Utah Arts Festival's literary arts program, there is a new coordinator – poet Trish Hopkinson – and a new name for the program area – Wordfest.
Hopkinson's deep networking connections have paid handsomely, as this year's performers, 36 of whom are new on the Big Mouth Stage, will present a truly diverse range of literary expression, highlighting traditional and new strengths in the Utah community of arts and letters. Likewise, with the aid of co-coordinator Melissa Helquist, there is a full complement of workshops and activities at the Library Plaza in the Salt Lake Community College's Community Writing Center and the fourth floor Special Collections Room in the City Library (some of which are highlighted in this earlier festival preview).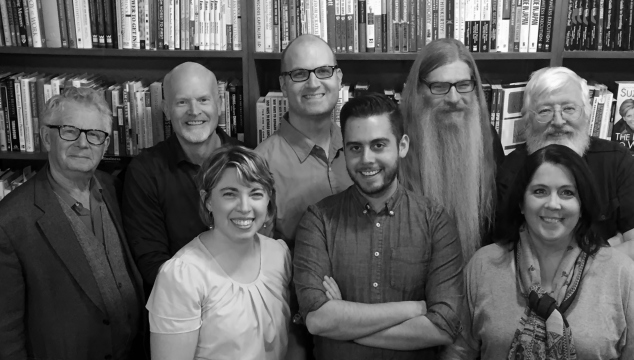 "We're creating a model for the future, especially as we look to give as many diverse communities as possible a voice and a platform," Hopkinson says. There will be an indie high school slam competition for the first time. Some of the youngest performers ever in the literary arts program include Darius Atefat-Peckham of Huntington, West Virginia, 18, who is one of the five National Student Poets serving as cross-country literary ambassadors, and Thatch Elmer, 15, of Harrisville, Utah, who is one of the most popular performers in the classic form of cowboy poetry. The Wordfest program also is participating in the Friday theme (June 21) of Women Who Rock! Day and the literary activities are outlined in a previous festival feature at The Utah Review. Many of the writers include representatives from the Latinx communities, hip-hop artists and others including comedians, courtesy of the local Wiseguys Club, and satirists.
Among other highlights on the Big Mouth Stage will be the Rock Canyon Poets, which boasts a diverse membership, ranging in age from 18 to the seventies, and with numerous career paths, including literary journal founders, editors, ex-military, business professionals, a playwright, and a periodontist. The group has amassed a broad publication record in magazines, anthologies, journals, chapbooks and full-length books of poetry. The Rock Canyon Poets also will be on hand daily, 1-4 p.m., in the Kids' Art Yard to help young festivalgoers write a poem in conjunction with the venue's 2019 theme of insects and bugs.
In the City Library, in the fourth floor Special Collections Room, Write About Now, a media outlet featuring poetry from across the world, will host an open mic opportunity (June 21, 4 p.m.) for those interested in sharing a poem to be filmed.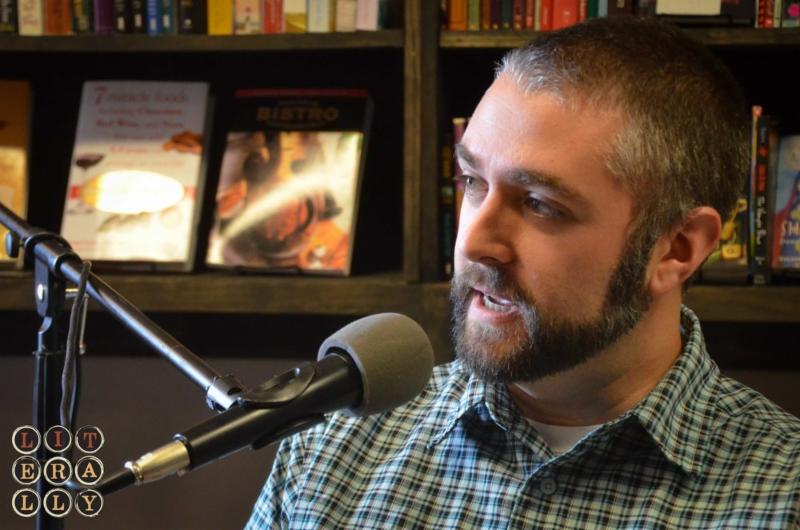 Hopkinson, who has been published in several anthologies and journals, including Stirring, Pretty Owl Poetry, and The Penn Review along with a recent chapbook Footnote that was published by Lithic Press in 2017, also is on the performing slate (June 23, 5 p.m.).
Also slated is Michael McLane, director of the Center for the Book at Utah Humanities and the Utah Humanities Book Festival, is on the schedule (June 23, 5:30 p.m.). McLane is an editor with the literary journals saltfront: studies in human habit(at) and Sugar House Review.
Alex Caldiero, whose veteran presence on the Utah literary scene is marked by his persona as The Sonosopher, returns to the festival (June 23, 6:15 p.m.). From one of Torrey House Press authors, Susan Imhoff Bird (June 23, 8 p.m.) will read excerpts from her nonfiction memoir Howl: of Woman and Wolf. Bird's human stories – an infant baby's death, her son Jake's lifelong battle with cerebral palsy, the breakdown of marriage, the meaning of career and the formative lives of three other healthy, intellectually engaged children – coincide with the stories of her interactions with the non-human world. As she tells her stories, Bird highlights effectively the contrasts of vituperative attacks targeting wolves against the efforts of patient advocates who see value in the long game to reconcile the animal's plight with the hardships others contend exist because of the wolves' presence.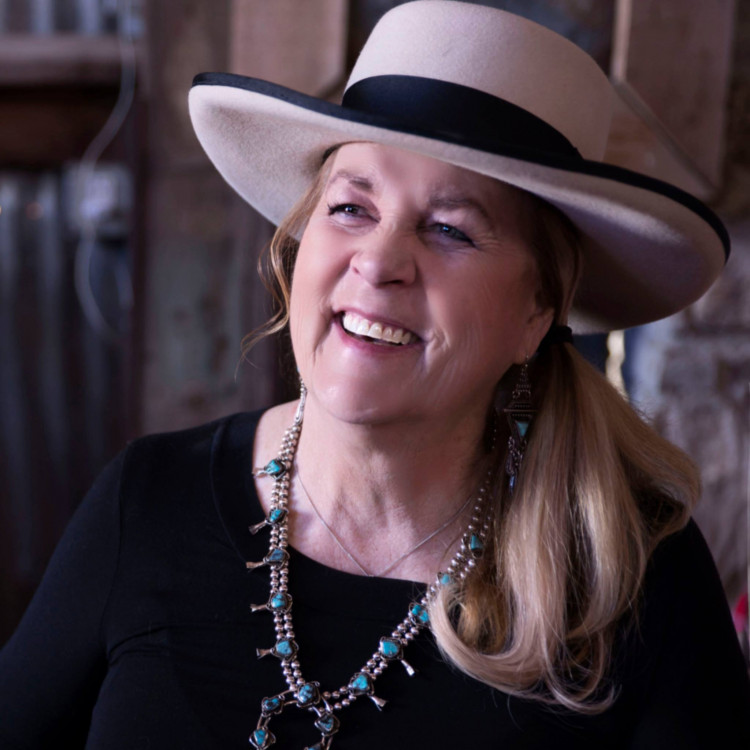 Along with its team and individual poetry slam competitions and the Wasatch IronPen competition, which marks its 13th anniversary this year, literary arts organizers will present numerous workshops in the Salt Lake Community College Community Writing Center on the Library Square plaza. Among the workshops will be Paper Circuits (June 21, 12:30 p.m.), in which participants will make paper light up with LEDs, copper tape and their own creative directions. Simple paper circuits can be integrated into greeting cards, journals and other formats. For Making Simple Books (June 22, 12:30 p.m.), participants will practice simple folding and stitching techniques to create handmade books. Flash Fiction for Change (June 23, 4:30 p.m.) incorporates a rapid story-telling approach blending narrative depth with poetic imagery in 1,500 words or less. Participants will learn to distill imagery, characterization, theme, point of view, and tone into just a few pages or paragraphs to craft extremely short stories.
As for the IronPen competition, open to adult and youth categories in fiction, nonfiction and poetry, participants will receive their visual prompts at the CWC offices on June 21, 5:30 p.m. and will have 24 hours to complete their submissions by the deadline of June 22 at 5:30 p.m. Participants also elect to do the Ultra version by writing in all three categories. Winners will be selected in time to read their works at the Big Mouth Stage on June 23 between 12:30 p.m. and 2 p.m.
Another workshop has become a well-established institution in the Literary Arts venue. For the eighth year in a row, Paul Guinan and Anina Bennett, the husband-and-wife team from Portland, Oregon, return to conduct their graphic arts workshops in making comic books (June 20, 21, 22, 2:30 p.m. June 23, 2 p.m. (beginners); June 20, 22, 4:30 p.m. (intermediate). They have created numerous comic book series including Boilerplate: History's Mechanical Marvel and other literary projects that mix their interests in science fiction, history and pop culture. Guinan and David Hahn have been working on Aztec Empire, a comic book series about the Spanish-Aztec War. The workshops are geared toward anyone, regardless of any experience, who is interested in creating comic books or graphic novels and learning the art of visual storytelling.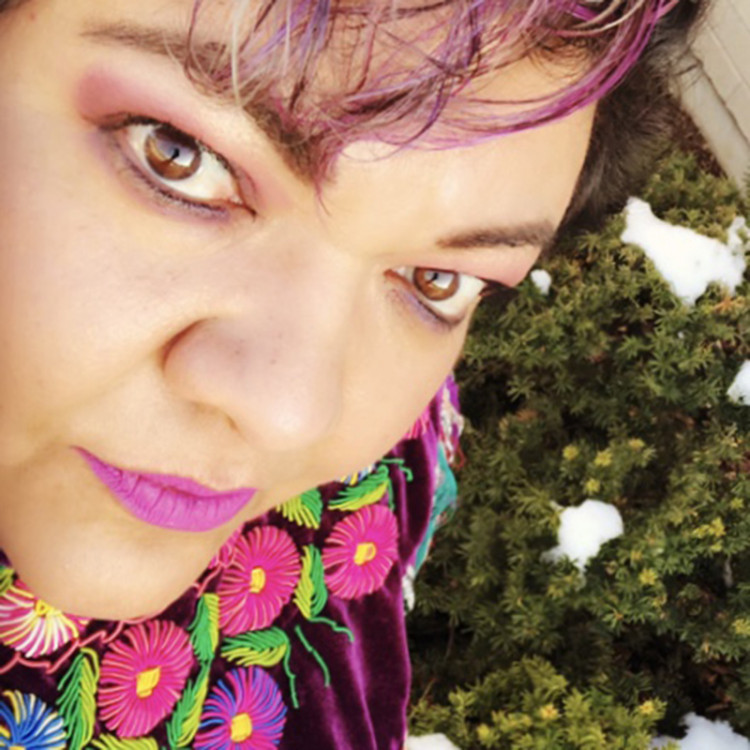 The CWC also has ongoing activities that invite any festivalgoer to participate. These include the Have Your Say! Gigantic magnetic poetry walls where visitors can add their own expressions and Poemballs, where for only 25 cents, customers can receive a poem from a Utah artist.
For more information, see the Utah Arts Festival website. Tickets also can be purchased here.