This year's Utah Short Film of the Year Competition is the largest in Fear No Film history for the Utah Arts Festival, as it has been split into two divisions: student, with six films; and professional, with seven. Awards will be based on jury selections and audience voting. The Best of the Best will be screened on the festival's final evening (June 23, 8 p.m.).
The following outlines the student and professional division programs: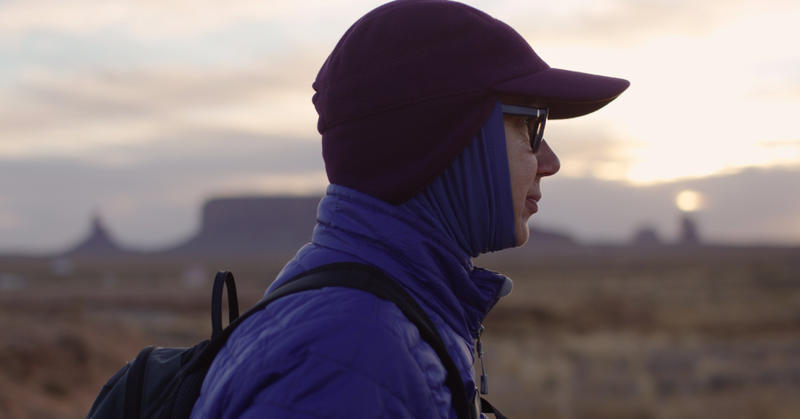 Student Division (June 20, 8 p.m.)
Kelty Heppler, Vancouver, Washington native who has studied at Utah Valley University and is completing her communications studies at Brigham Young University-Idaho, is being represented by A Delicate Balance (8 mins., 2018, Utah Valley University). It chronicles the efforts of Western River Expeditions in blending tourism with concerns about river and land conservation. The challenge is whether or not a socially responsible company manage all of this, even as they attend to a primary concern of profitability.
The first of two Brigham Young University entries is Anna (William Knowles, 17 mins., 2018), a film that was tapped as the audience favorite at the university's annual Final Cut Film Festival. Knowles is now pursuing the master of fine arts degree in film at the University of Southern California.
The second BYU entry is #Influencers (Alana Anderson, 19 mins., 2018), which is a thoroughly compact observation of social media impact and the perceived value of likes, posts and follows on digital media accounts and the newfound celebrity status of Instagram, Twitter, Facebook and other social media platforms. Anderson follows two social media celebrities – Brittany Gardner and Brianna Jackson – and the distinctions between social media celebrity status and everyday realities.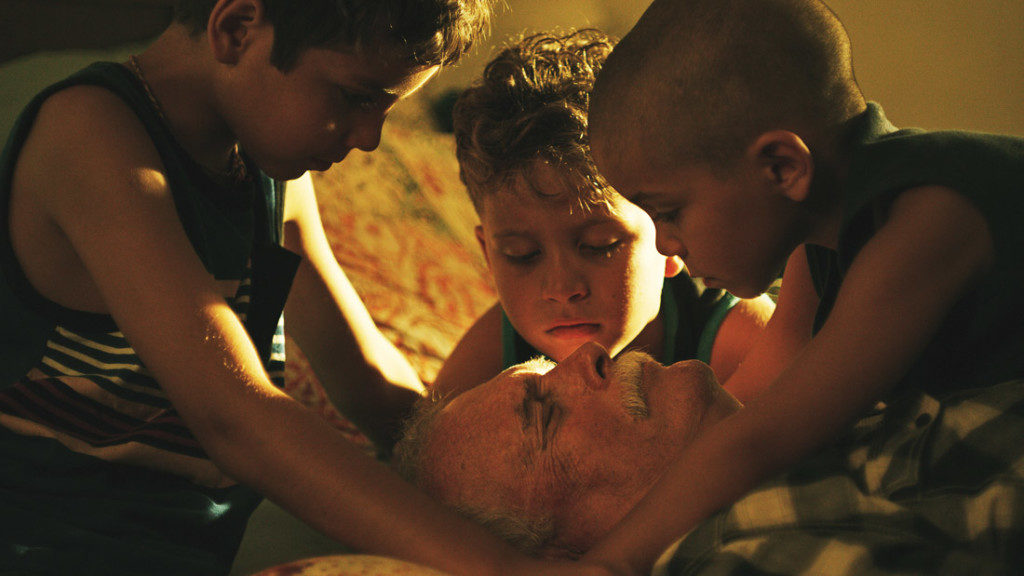 Spy Hop Productions' celebrated PitchNic film program for teen filmmakers has two entries in the competition: I'm Human Too (Jonathan Landeros, Jaimy Madisen and Jeff Morales, 9 mins., 2018). The short documentary examines the implications of racism in two stories about immigrants in different sets of circumstances. One is Francisco, an undocumented immigrant from Jalisco in Mexico who has been in the U.S. for nearly two decades, who is joined on screen by his son, Daniel, who was born in the U.S. and thus enjoys birthright citizenship. The other is Vicky Chavez, the Honduran immigrant who has been living at the First Unitarian Church in Salt Lake City since January 2018 with her two children. Her requests for asylum have been repeatedly denied and she sought sanctuary to avoid being arrested and deported.
The other Spy Hop entry comes from a teen director who won Utah Short Film of the Year in 2018: Steven Uribe. This year, Miguelito (Steven Uribe, Burke Harold and Jackson Espey, 15 mins., 2018), a comedy, is on the slate. After being a part of the award-winning Dead Air from last year, Uribe, 18, a graduate of Cypress High School, wanted to develop a story less about coming of age than about a young person's attachment to a family's cultural roots, regardless of all its quirks, idiosyncrasies and variances. It was PitchNic's first bilingual narrative short. The cast includes Uribe's own grandfather (Harry Bidwell) who plays himself realistically as the grandfather character in the story. Likewise, the extras include family members and relatives. Once again, a young filmmaking team discovers just how much life and art reciprocally imitate each other.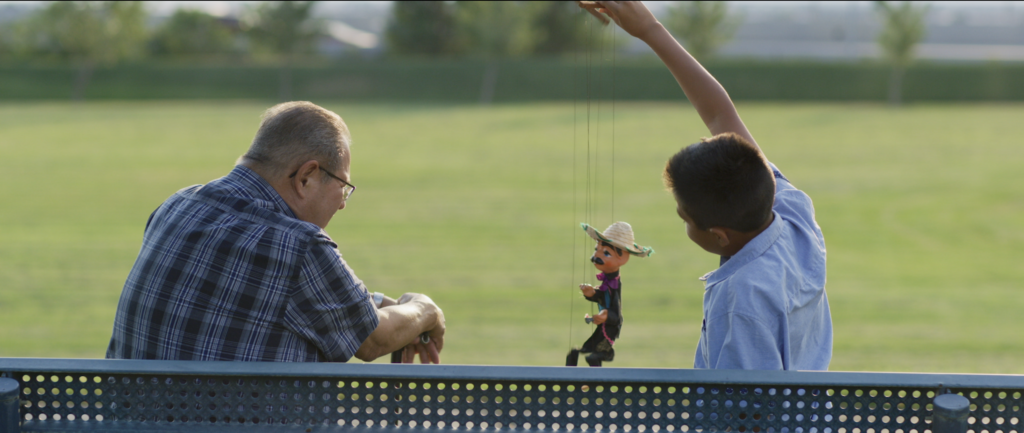 The University of Utah also has two entries. The first is The End (Sage Bennett, 9 mins., 2018). A Chicago native, Bennett works as a freelance photographer and filmmaker who originally started as a student major in environmental studies. Bennett switched to film studies. To wit: the filmmaker has been working on a documentary in Sierra Leone.
The second University of Utah short is Stim (Anna Maguire, 3 mins., 2018), which examines succinctly the purpose of stimming for autistic and neurodivergent individuals. Sometimes erroneously stereotyped as a symptom of autism because some people perceive it to be unusual, stimming in its subtle forms is common behavior found in virtually every person (tapping a pen or pencil, nail biting, hair twirling, tapping toes, or shaking legs). The most noticeable differences between autistic and typical stimming are the obvious signs of the nature and quality of the behavior.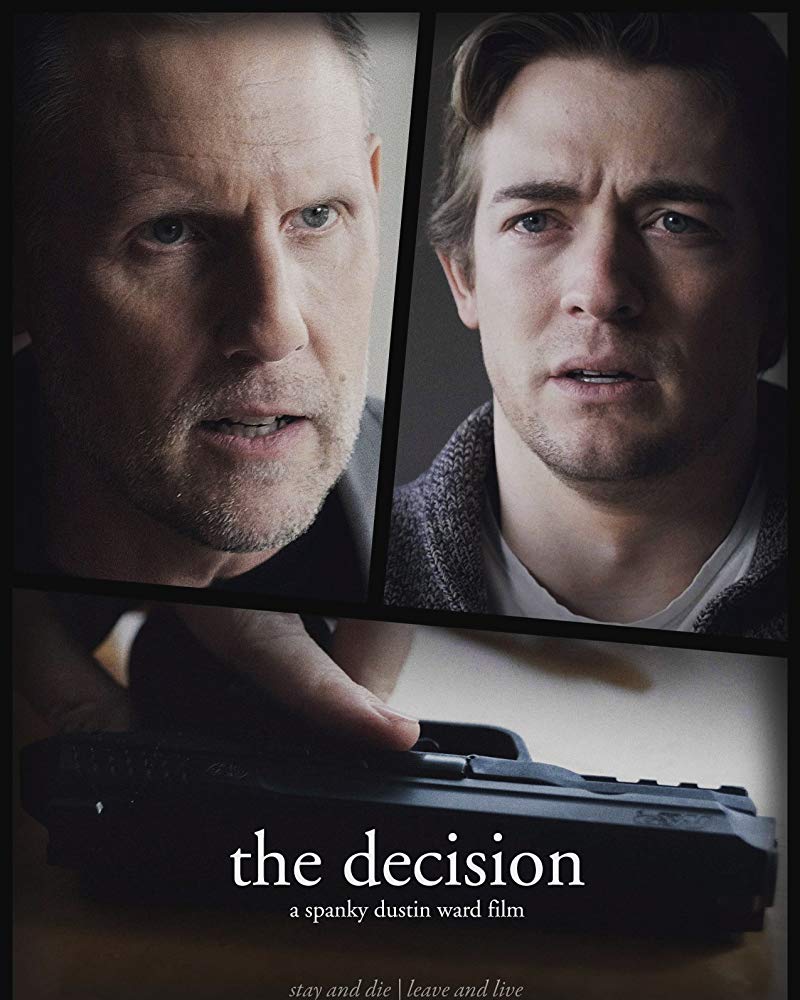 Professional Division (June 21, 6 p.m.)
Among the films considered is El Desierto (Carly and Jared Jakins, 19 mins., 2018), which won the Special Jury Prize for Cinematic Quality at this spring's RiverRun International Film Festival in Winston-Salem, North Carolina. The film is about a large herd of sheep tended to by a migrant worker in the midst of persistent wintertime drought in a desert region of the Great Basin in the West.
During the last several years, the producers of the RadioWest program on KUER Radio (90.1), based at The University of Utah main campus, have curated a series of short films on stories involving Utah individuals and issues. Among them is Will You Be Here Next Year? (Kelsie Moore, 7 mins., 2018), which examines the difficulties in recruiting and retaining qualified teachers for Native American schools in San Juan County. To help ease the dilemma, members of the Native American community have worked with the school district's Quality Teacher Incentive Program (QTIP).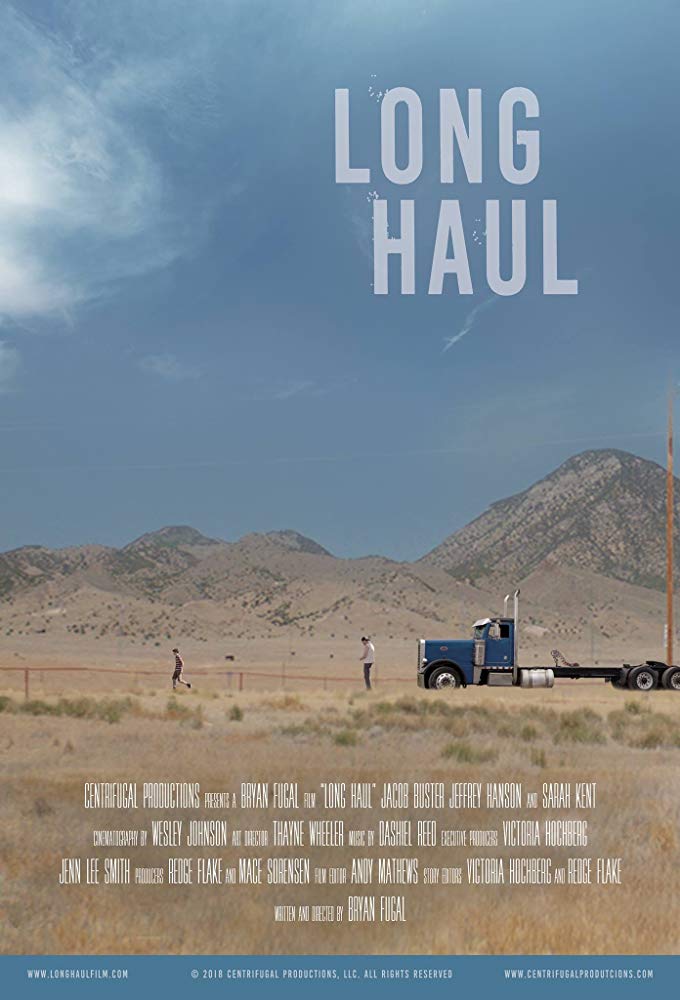 Periodically, award-winning films from the annual LDS Film Festival are part of the Utah Short Film of the Year competitive slate. For 2019, Long Haul (Bryan Fugal, 22 mins., 2018) is on the slate, having won the Audience Award at the LDS Film Festival. The story is about a religious, deeply conservative teen who travels across the country with his father on a delivery assignment. The teen attempts to come to terms with his parents' divorce and the discovery that his father is gay.
Another invited short narrative is The Decision (Spanky Ward, 14 mins., 2018), perhaps best summarized in a tag line: "Stay and Die, Leave and Live. What's your Decision?" Ward, an Ogden native, has amassed a solid portfolio as producer, director and writer, having directed one feature and more than 70 short films and commercials. He also turns his screenplays into novels and has written children's books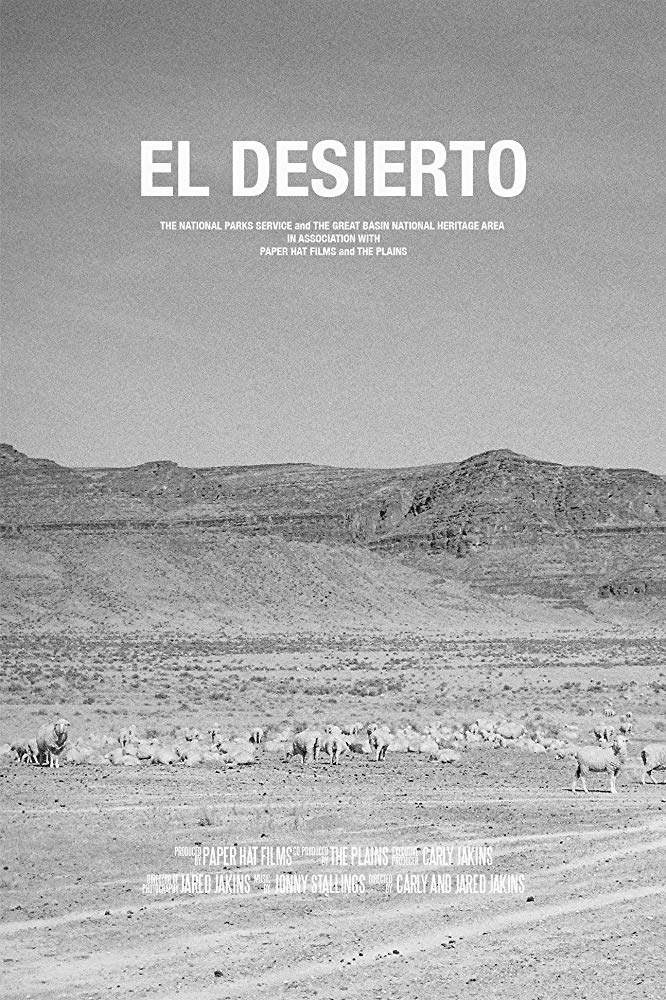 The annual winner of the SLC 48 Hour Film Project always is a mainstay on the Utah Short Film of the Year slate. From 2018 comes Something Borrowed (Matthew Michela, and Stephanie Dinsmore, 5 mins.) which won local honors as best film and for directing and editing. The film is about a hesitant bride who must decide if she wants to accept a witch's unfortunate opportunity.
As this year's Fear No Film slate features some of the best shorts from this year's Sundance, it is appropriate to include one from a Utah filmmaker who also won a special jury prize last winter. The Minors (10 mins., 2019) is by Robert Machoian, a photography faculty member at BYU. The film is essentially a slice-of-life piece with the underlying theme of buried regrets – about a grandfather and his grandsons, who want the older man to join their band. The film's inspiration came in part from Machoian's own shift in career interests. His father was a music teacher and the younger Machoian envisioned becoming a full-time professional musician but economic realities changed his direction.
For more information about all events, see the Utah Arts Festival website. Ticket information can be found here.