This year at the Utah Arts Festival, June 21 (Friday) is dedicated to Women Who Rock!, with female musicians, poets, writers and spoken word performers set on various stages along with a Fear No Film program and a coding workshop for girls headed by two sisters who work locally as software developers and engineers. The focus not only highlights the breadth and depth of talent in Women Who Rock! but also showcases the multifaceted opportunities for girls and others to follow their creative muses. The themed events are sponsored by KRCL Radio (90.9 FM) and the City of Salt Lake.
MUSIC
The Amphitheatre Stage will feature two female artists who have made an impact in recent years. From Salt Lake City, Talia Keys and The Love, will take the stage at 8 p.m. Throughout her life, Talia Keys has been as natural a musician as one can be, as mentioned in a 2018 feature at The Utah Review. While she is not formally trained, Keys has pure instincts. However, it only was a little more than 10 years ago that Keys, who worked in retail, could see real possibilities for a music career. She started playing house parties and open mic sessions but it was a regular gig at Pat's Barbecue restaurant in Sugar House that set the creative trajectory in full speed motion, thanks to the encouragement of figures in the local music community including 'Bad' Brad Wheeler, who recently became 99.9 KUAA-FM's new program director. "It was the validation I needed to pursue a career," Keys said at the time.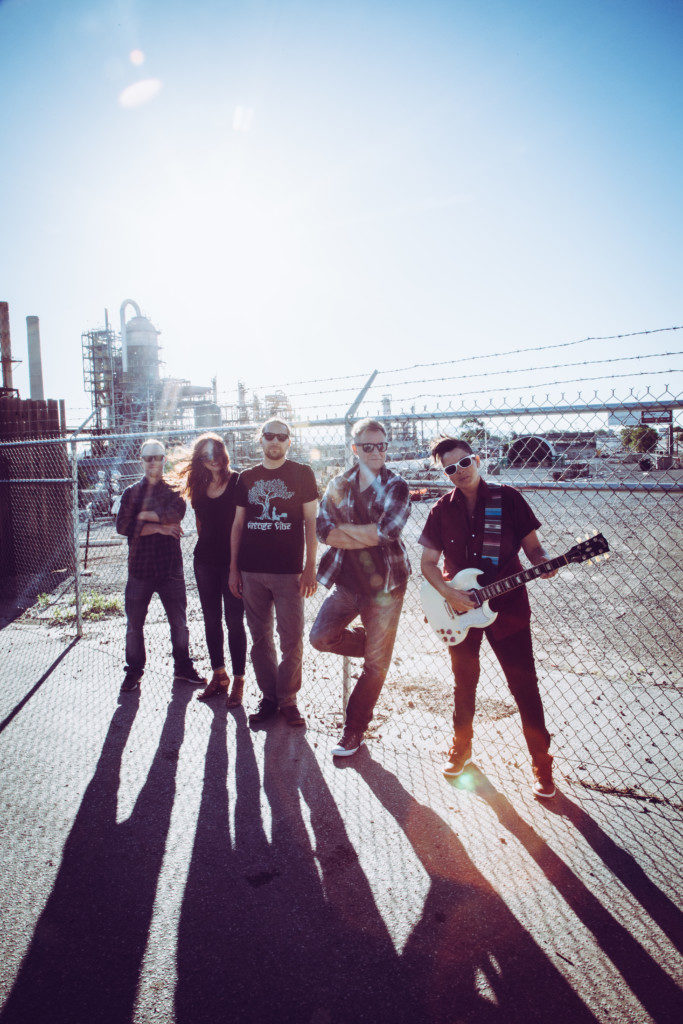 Recalling her younger days, she says that she was a "self-proclaimed Elvis impersonator, right down to wearing her grandmother's leather jacket and slicking her hair back." She was drawn more frequently to music with a political message, finding consonance with Bob Marley, Janis Joplin and Jimi Hendrix. "My mom also listened to really good music – Pink Floyd and Neil Young," Keys says. "She played some piano but it was for her own enjoyment."
In 2018, Keys and The Love, dropped their album of 11 tracks titled We're Here. The songs have a strong soul profile but Keys and the band musicians, who have collaborated for nearly the last three years, build in many inflections of other styles and sounds that deepen the social message of Keys' lyrics. The band augments Keys' artistic development solidly, as all of them have impressive performing portfolios. They include Dave Brogan, from ALO, on drums and Ryan Conger, from the Joe McQueen Quartet, on keyboards. Rounding out the group are Josh Olsen on bass and Lisa Giacoletto on backup vocals, whom Keys met at an Equality Utah benefit. Keys and the band have performed at many high-profile events including Utah Pride, Sundance Film Festival and Equality Utah.
Keys also serves as the music director for the Rock N' Roll Camp for Girls SLC and is involved with the Women Who Rock series on KRCL-FM Radio. Keys, who has skied since her childhood, also saw one of her original songs Me used as part of a brand image campaign for Ski City. As for the camp, Keys says the young women respond, realizing how music can be empowering for them personally. "On the first day, they're really quiet but by the middle of the afternoon that day, they unleash themselves. It is really something to see that transformation," she says.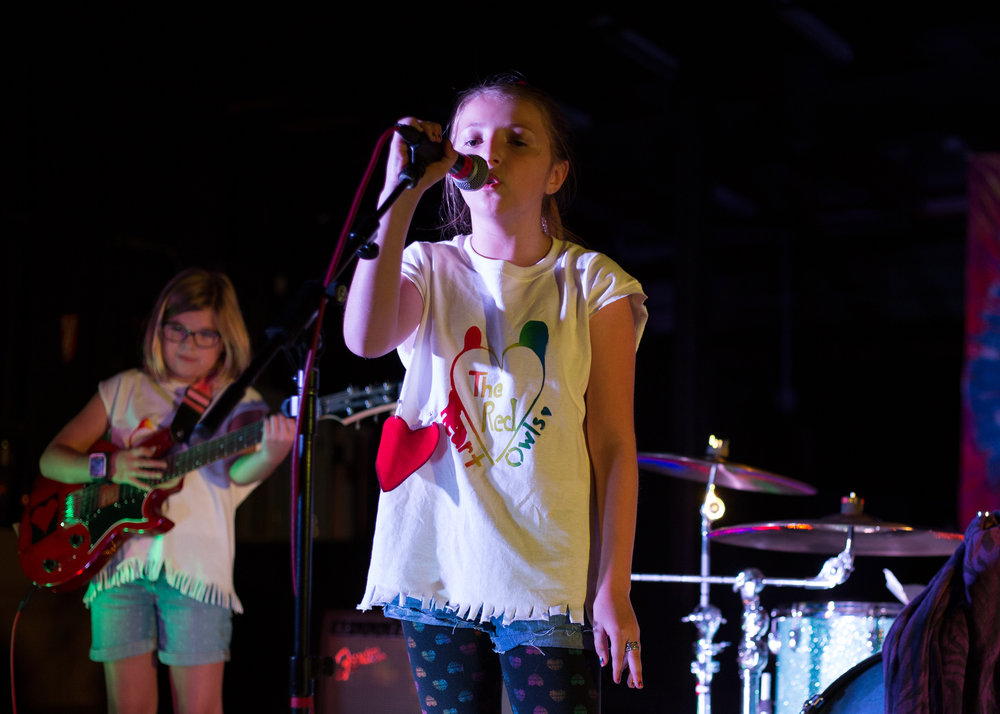 Participants from this year's Rock 'N' Roll Camp for Girls SLC will perform at noon on the Park Stage. Ashley Finley and Lindsay Heath will follow up by leading a writing and rhythm workshop helping participants put their words to beats (2 p.m., The Round).
Following Keys, Caroline Rose (9:45 p.m.) from New York will take the stage showcasing her songs and skills on various instruments. Making a mark with her debut album in 2014 I Will Not Be Afraid, she released LONER last year, which includes tracks suggesting diverse genres: To Die Today (moody), Bikini (sunny optimism) and Money (sinewy punk). Rose also was featured on a Tiny Desk episode on NPR. Regarding the changes in musical styles between her two albums, Rose said the following in an interview with Tom Shackleford, "I don't really think I've really changed as a person that much, but the way I reflect myself and my music has changed. For instance, something I was always trying to do and I never really got it, was understanding how you can translate humor or satire into song. I don't think I ever really nailed that, and I've gone through many versions of songs to try and get better at it. It's something I'll spend a good amount of my career getting down."
Other performers include Mia Grace (Park Stage, 1:30 p.m.) from Provo. A solo guitarist and singer-songwriter with influences including Emmylou Harris, Lucinda Williams, Patty Griffin and Joni Mitchell, she debuted her band two years ago. Grace features Aaron Anderson (Fictionist) on drums, Marcus Bently (Location Location, Two Nations) on guitar and vocals, Nate Pyfer (Mr Tape, Pinguin Mofex) on vocals and Guitar, and Scott Wiley (The Lower Lights) on bass.
The Park Stage also will feature the pop-rock sounds of Sarah Degraw Band (2:45 p.m.) and Bonnie Finken (4 p.m.), followed by folk and bluegrass performed by Michelle Moonshine (5:15 p.m.). Honoring the creative impact of the late Amy Winehouse, Amy Jade's Beehive Society (6:30 p.m.) is a 10-piece band, founded and managed by Kya Karine and directed by saxophonist David Halliday. The band comprises three singers, three horn players and a full rhythm section.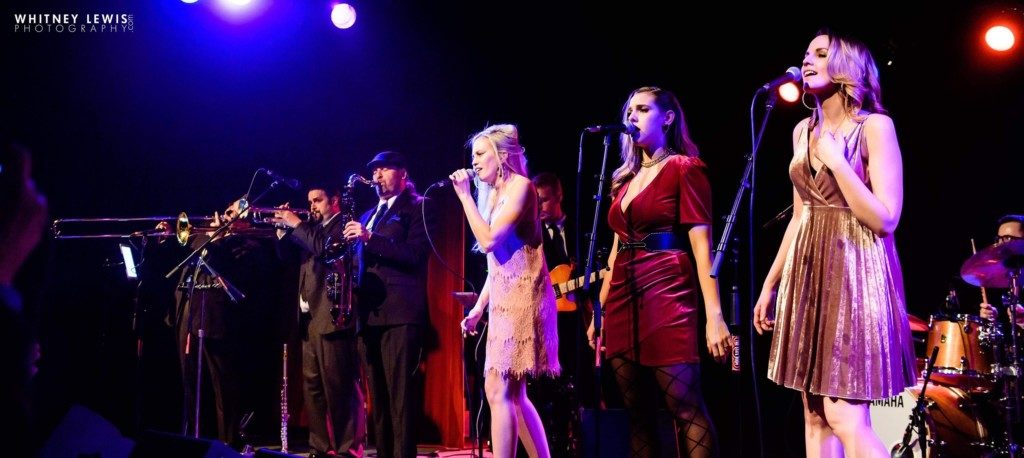 WORDFEST (LITERARY ARTS)
Among the highlights on the Big Mouth Stage will be a performance (6 p.m.) by Nan Seymour and Beatrice Washburn, reading excerpts from An Unremarkable Girl. The book is a mother-daughter autobiographical memoir chronicling how a Utah girl survives to become herself during her teen years. Both prominent activists on transgender issues, they were featured in Hope Lives, a 2016 documentary addressing teen suicide in Utah.
This year's Wordfest (Literary Arts) program features the broadest spectrum of voices in traditional and new forms of literary expression on the Big Mouth Stage. The PEAU Pacific Islander Women's Writing Group, a collective dedicated to helping Polynesian women tell their stories in their own words, will perform at 2:30 p.m. This group meets weekly to write and share stories, which will be compiled into a forthcoming book for publication. Ciriac Alvarez Valle (3 p.m.), an undocumented Mexican-American immigrant, incorporates various roles as a community organizer in immigrant rights, health and education equity along with her work in poetry and prose. J. Delgadillo (3:30 p.m.), writing from her experiences in Guadalajara as well as communities on the west side in the Salt Lake Valley, champions creative outlets to resist gentrification and ensure working class artists always have a platform. Gloria Arredondo (4 p.m.), a Mexican writer living in Utah, is a women's rights advocate and holds a baccalaureate degree in mechanical engineering along with a minor in Chicano Studies.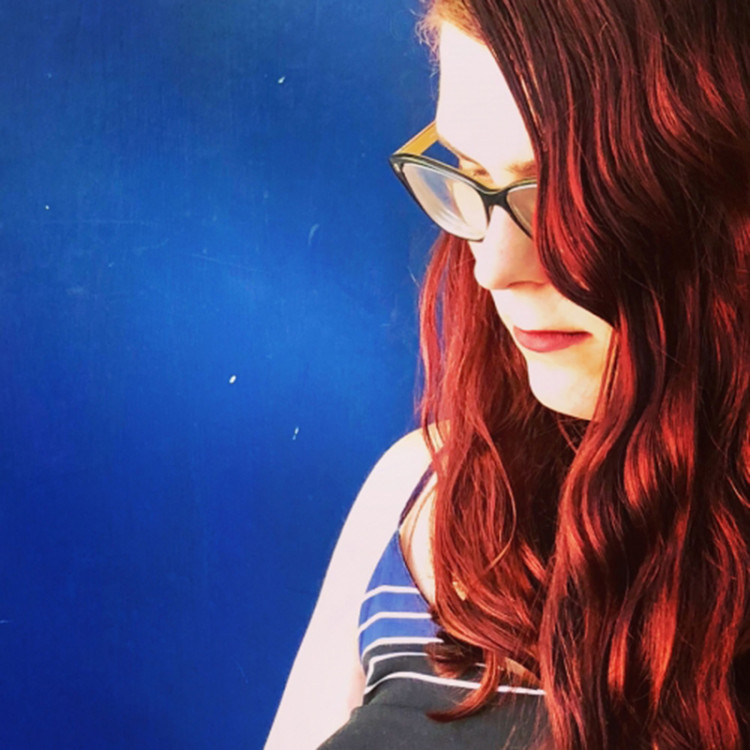 Star Coulbrooke (4:30 p.m.), Logan City poet laureate in Utah, will read excerpts from her work. Her most recently collections are Thin Spines of Memory and Both Sides from the Middle (Helicon West Press). Walking the Bear, a chapbook, is available digitally through Marriott Library at The University of Utah.
Ayja Bounous (5 p.m.) is a debut author whose book Shaped by Snow explores community, climate change, and snow in the Wasatch Mountains. Marcee Blackerby (5:30 p.m.) is a mixed media artist and an author who has just completed her memoirs. Jo Lynne Kirkwood (7:30 p.m.) will share poetry about the humor and pathos living on a farm in central Utah, near Sigurd.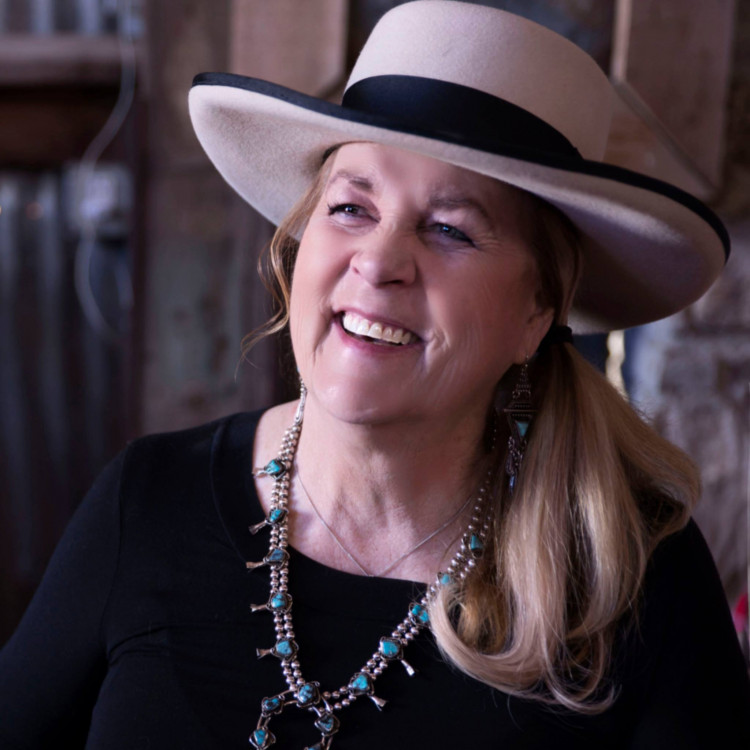 Cowboy poetry is making its most prominent presence this year at the festival.Among the featured literary artists are Sam DeLeeuw (8 p.m.), a rancher who has nominated numerous times for honors in her genre. She also received the 2008 Will Rogers Award for Humorist of the Year from the Academy of Western Artists. The last solo performance before the evening's indie poetry slam competition will be Lynn Wing (8:30 p.m.), a master storyteller with tales from around the world including folk stories, personal accounts, scary prose, and fairy tales.
FEAR NO FILM
With the largest slate of short films ever, the 17th Fear No Film program also will offer a Women Who Rock! screening twice (June 21, 8 p.m.; June 23, 4 p.m.). The program features short films running between four and 20 minutes. All of the films are directed by women with the exception of one but which was written and produced by a female author.
They include Do not ask for your way (Déborah Hassoun, 2019), a comedy short about a 30-something woman who decides to leave her analyst after several years but ironically, as she decides how best to cope with the gravity of her decision, she seeks help from another therapist. While Shaholly (Wojciech Lorenc, 2018) has a male director, the film's creative genesis is entirely the work of writer Shaholly Ayers, who is known for her work on the television series Home and Family, which offers tips on home improvements, crafts, parenting and health and fitness enhancements. This story talks about the struggles of a congenital amputee who was once told that she could never become a model.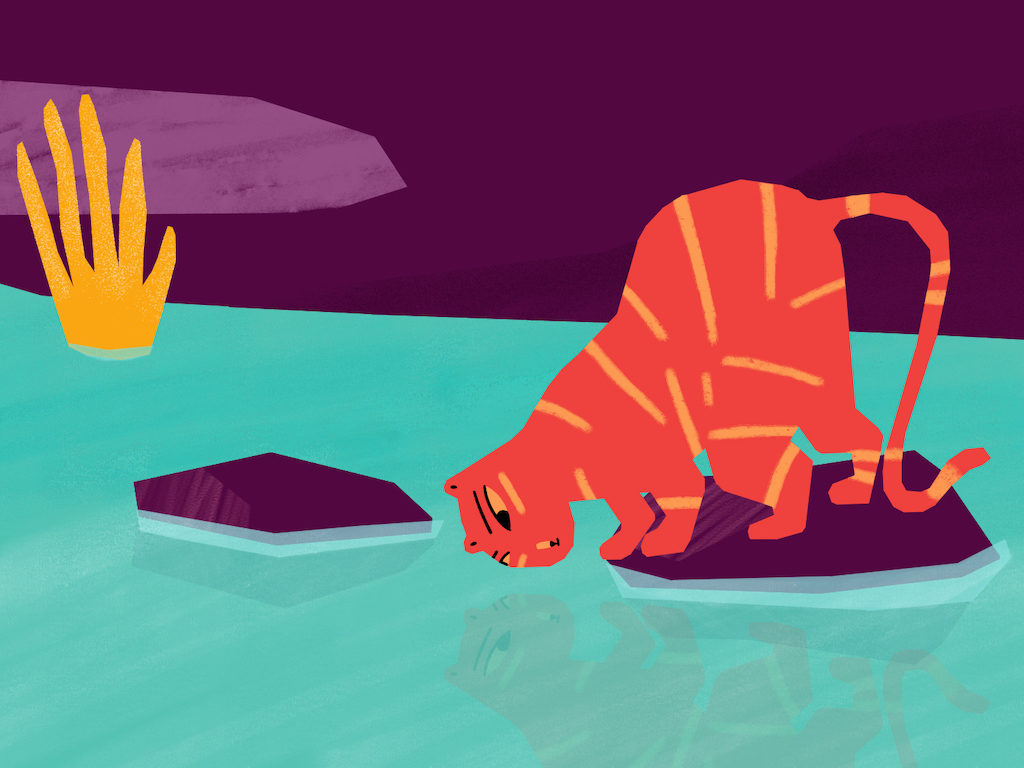 From Hungary, a country being represented for the first time in Fear No Film, comes Volcano Island (Anna Katalin Lovrity, 2018), an animated short about a lion and a young female tiger in a narrative with echoes of the #MeToo movement concerns. One Cambodian Family Please for My Pleasure (A.M. Lukas formerly Anna Martemucci) is about a Czech refugee living in Fargo who writes a letter to a group with the request of sending a Cambodian refugee family to her new town. Lukas is the child of a refugee who fled during the Cold War from then-communist Czechoslovakia and an Italian immigrant. Her grandfather is the late Jan Lukas, a great Czech photographer and filmmaker whose work can be in the found of the Museum of Modern Art.
A strong entry is Lola (Isabella Tan, 2018), a film about an Asian-American teen whose secret life as a webcam model is revealed in a surprising moment. Dealing not just with the complex relationships in extended Asian families and the sexualization of young Asian women, Tan's artistic statement indicates how the film compels the "audience to think about the meaning of self-worth and self-acceptance through the eyes of a teenage girl who was forced to grow up too fast."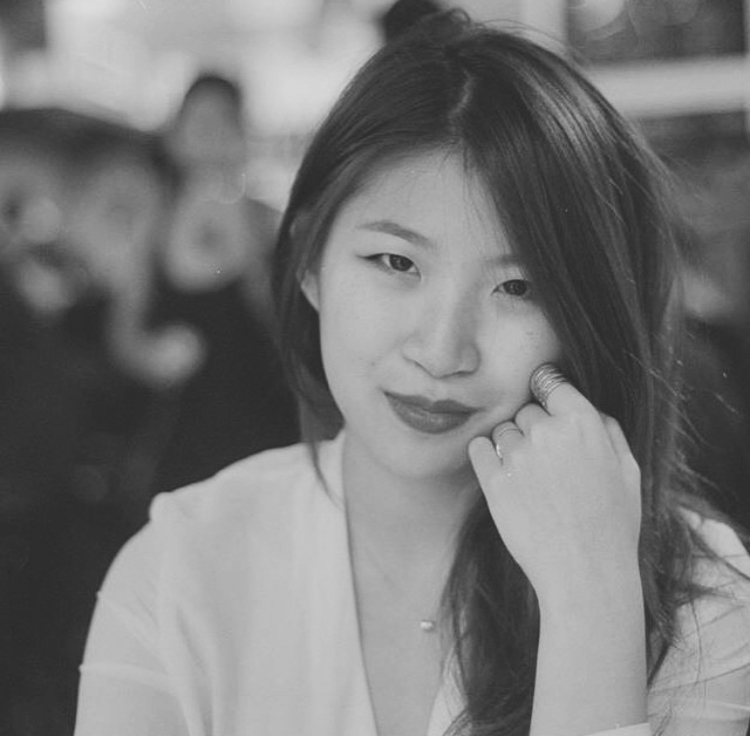 Caldeira (Julie Bousquet, Estelle Hocquet, Catherine Manesse, 2018) is a animated short from France focusing on the younger sister of a widely respected volcanologist who decides to see if she can step out of the shadows by following her sister's footprints and setting her own mark.
How Does It Start? (Amber Sealey, 2019) is about a 12-year-old girl in the 1980s who is curious about having her first sexual experience but is unsure about how to pursue it. She is left on her to explore this challenge because her parents are too distracted after their recent breakup. Sealey's credits include the feature films How to Cheat (2011) and A Plus D (2008).
Other short films on the slate include Human Again and Here's To…
ART AND TECHNOLOGY
Last year, Janneth Gonzalez and Roxana Montenegro, sisters from Bolivia who work as software engineers and developers, earned a $2,00o prize from Opportunity Quest, a Westminster College business model competition held in conjunction with the college's Center for Entrepreneurship. The sisters formed CodeDevs, a coding academy to coach, mentor and introduced young girls (typically starting in the 8-10 age group) to coding and computer programming. They also earned a $500 People's Choice Award in the competition for their video presentation about the project.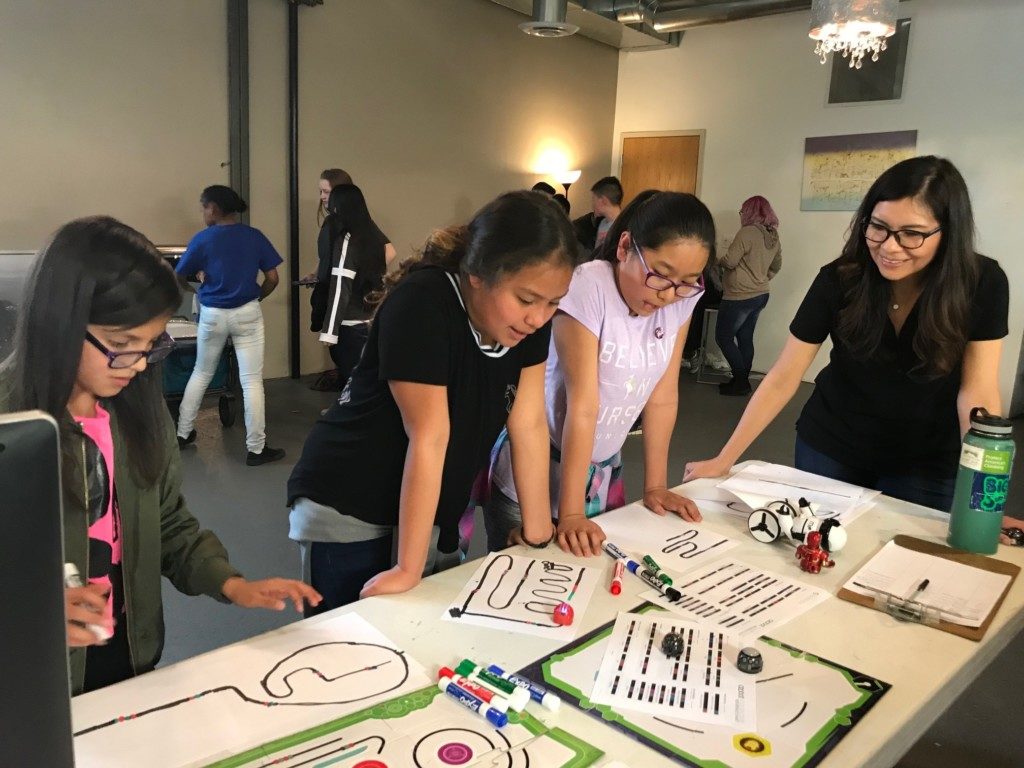 In its first year, CodeDevs has become more visible, as the sisters have organized workshops in classes and STEM fairs. They have been active most prominently in the South Salt Lake community, which has among the highest number of children from refugee and immigrant families in the metropolitan area. For the Women Who Rock! activities, they will hold an open workshop for young girls from noon to 7:30 p.m. at the Art and Technology venue.
The women have been inspired by their own experiences. Gonzalez, who has worked in the industry for more than a decade, says "I often was and am the only woman in the room."
Their message is simple, especially when they are communicating to young people when English is their second language: There is no reason to let your background scare or intimidate you about exploring your curiosity with coding and computers.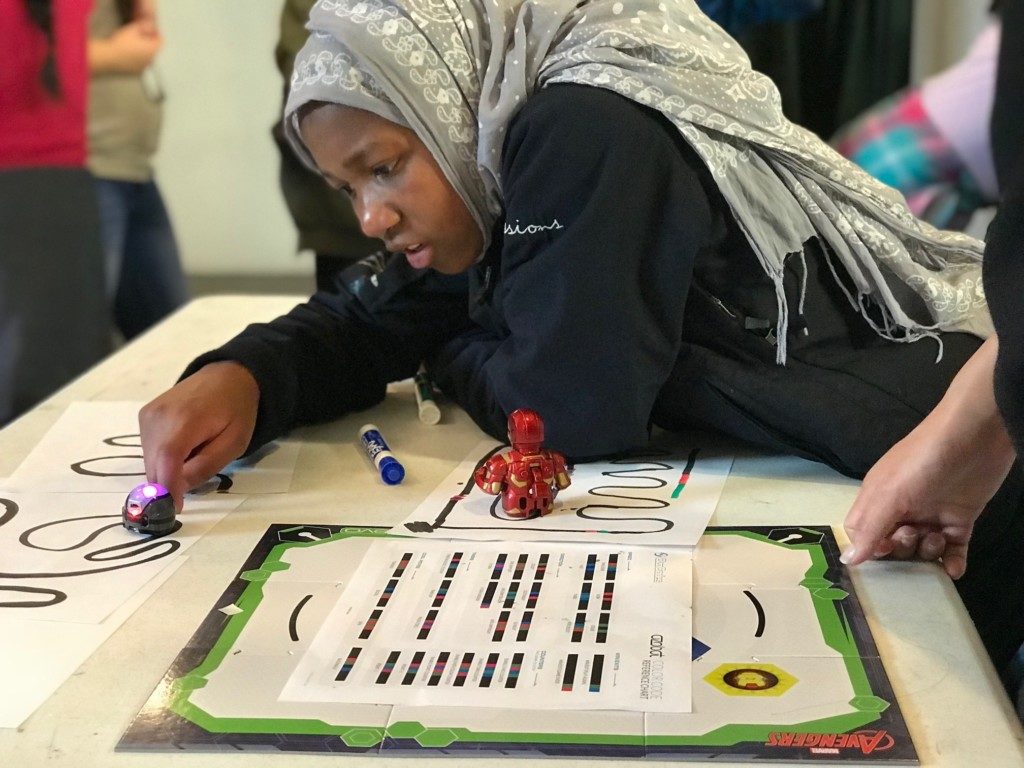 CodeDevs has found the simplest, most elegant way to remove those barriers by using lines on plain paper, color markers and a robot. As participants learn quickly that changing lines and colors on paper will lead to the robot following their instructions, they already are learning the foundations of how coding works. "They become so excited as they realize, 'This is coding. I can do it,' Gonzalez explains, adding that even then the most hesitant child realizes she can continue. Montenegro recalls a girl who was maybe nine or 10 years old at a STEM festival and she appeared withdrawn. "I spoke to her in Spanish and she felt more comfortable. Soon she was excited to participate," she adds.
For the festival, the sisters will show how the robot can carry out basic tasks and let the students experiment with the process. They also will demonstrate how to build a simple robot.
For more information about all events, see the Utah Arts Festival website. Ticket information can be found here.