The eighth presentation of the Utah Film Center's Tumbleweeds Film Festival for Children and Youth from March 1-3 brings in a slate of Utah premieres including films from Swaziland, Kenya, two from Iran and another from the Ladakh region of India. Twelve of the 13 feature-length films are exclusively from outside the U.S. while the remaining entry is a joint project made in Swaziland with U.S. and Qatar support.
Most notably, the center focuses primarily on ensuring even the youngest children can appreciate international children's cinema at full satisfaction. In all instances where films are foreign and subtitled, the film center has recruited narrators who will read the subtitles through headsets that will be available for every child visitor. This has become a popular feature in previous years and Tumbleweeds is believed to be the only children's film festival in the U.S. that provides this service. In other festival venues, narrators read the subtitles aloud during the screening of children's films in international languages. The films are suitable for ages 4 and up.
Patrick Hubley, artistic programming director of the Utah Film Center who also is involved with programming the Kids section of the Sundance Film Festival, says he does not go for a particular theme in curating the films. If any theme is to be discerned from this year's slate, it is about how young people push themselves beyond their comfortable boundaries, especially when they confront life-changing challenges, and transform their frustrations, disappointments, confusions and even tragedies into newly acquired wisdom, confidence and personal strength.

"I've always seen this festival as a labor of love," Hubley says, adding that he enjoys watching that moment of discovery when a particular film resonates with young audiences. He mentions that just recently he received a short film made by two children – nine and 12 – and a message from their parent, who says they were inspired by last year's Tumbleweeds experience.
WORKSHOPS AND CLUBHOUSE ACTIVITIES
For the second year, Tumbleweeds screenings and activities will take place on Library Square in The City Library auditorium, Urban Room and The Leonardo auditorium and Entrance Atrium. In addition to the films, there are numerous clubhouse activities and workshops. One workshop focuses on virtual reality storytelling documentaries with an emphasis on augmented reality incorporated, led by Carol Dalrymple, a 360 documentarian with the Utah Film Center's Moving Stories Education Program. Participants will watch a virtual reality documentary filmed in a Syrian refugee camp, and then students will create augmented reality content to delve into their own personal stories. The activities have been curated by Davey Davis, the Utah Film Center's film program coordinator.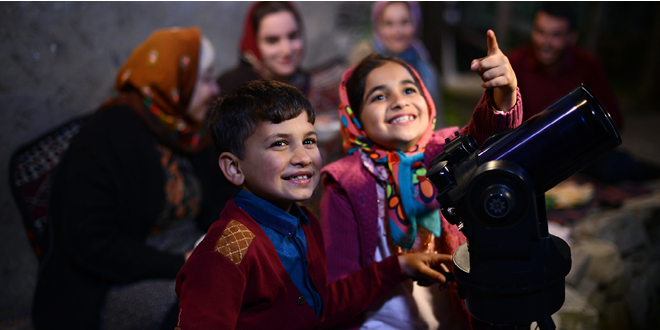 Others include a session on special effects makeup with Curtis Kidd, who has extensive experience creating temporary tattoos, prosthetics and costume design for productions including Frightmares, Beauty and the Beast, and The Little Mermaid. Sound designers at SHATTERboom Studios will guide participants on making sound effects for film. Spy Hop Productions will sponsor two workshops, based on its Power Up! Game Design Lab and foundations in filmmaking including basic camera, lighting and editing techniques.

Tumbleweeds Clubhouse activities have been expanded to nearly 20 craft and technology activities in the Library's Urban Room (the main floor lobby) and The Leonardo's Atrium in the front entrance of the museum. Clubhouse activities, which will be free for all Library Square patrons, will take place March 2 and March 3, from 10 a.m. to 5 p.m.
There will be hands-on experiences including a hand drawn photo booth, interactive paper mache, virtual reality games, an interactive display for defending the planet against a meteor, game design and a filmmaking drone display. Participating organizations include Salt Lake City Maker Faire, Utah Museum of Contemporary Art, Utah Museum of Fine Arts, MonkeyTime Software, Play-Well's LEGO robots, Spy Hop and the Utah Film Center's Artist Foundry.
In addition to the feature-length slate, various programs of short films from around the world will be screened throughout the weekend (March 2, 9:30 a.m., Amazing Animations, The City Library auditorium; March 3, 9:30 a.m., Lights, Camera, Action, The Leonardo; March 3, 3 p.m., Spectacular Shorts, The City Library auditorium.)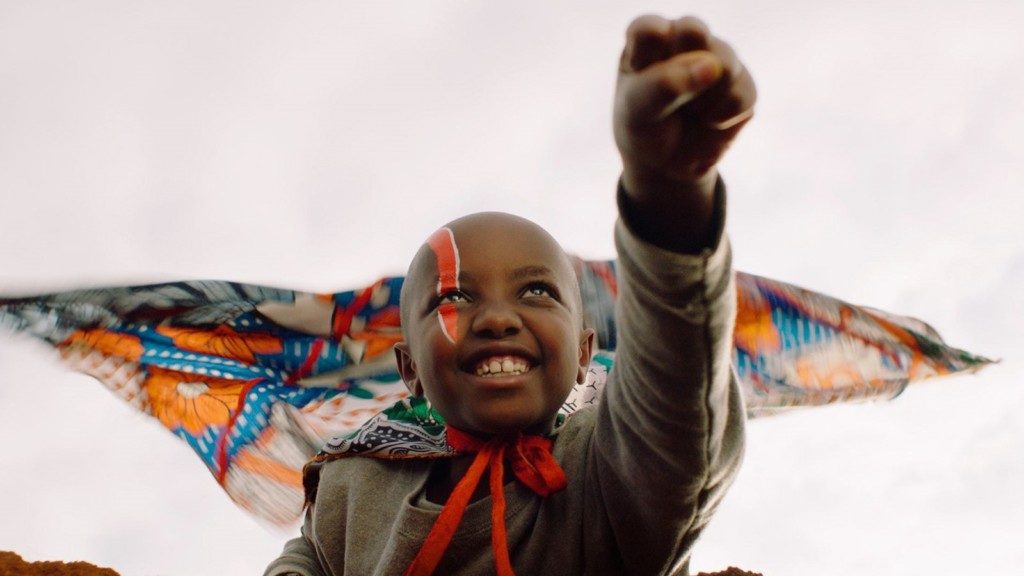 BONUS PRE-FESTIVAL FREE SCREENINGS
On Friday, March 1, as schools in Salt Lake County will be closed then, students will have the opportunity to see two audience favorites from last year's Tumbleweeds festival in free screenings at the City Library at 10 a.m. and 1 p.m. The first screening will feature Louis and Luca – The Big Cheese Race (Rasmus A. Sivertsen, 2015, Norway, 78 mins., recommended for ages 4+). As previously noted in The Utah Review, a perfect family selection for a morning presentation, Louis and Luca – The Big Cheese Race is a witty delight rendered in high-quality stop-motion animation that wisely balances digital and traditional techniques. The movements of characters are impressively fluid. Louis, a proud magpie, and Luca, the incessantly nervous hedgehog, team up with Alfie, a genius of an inventor, as two villages decide to bring back the ancient tradition of a cheese race. Their competitors are the owner of a dairy plant who has many tricks in his toolbox. The story moves quickly and there is enough zany flavor to keep audiences alert.
The second screening will feature Into The Who Knows! (Micah Barber, 2016, U.S., 72 mins., recommended for ages 6+). The film's setting is a familiar one: a pre-adolescent boy, who feels no one seems to be listening to him including his well-intentioned parents, is apprehensive about going to summer camp. And, his parents insist that he cannot take his beloved stuffed animal and best friend, Felix the Fox. In his adventures, Felix the Fox is a "real friend" (and, played in human form) but soon the boy realizes even in the magical environment of the Who Knows forest that he can learn to grow out of his awkwardness and gain confidence. With two film festival awards in its portfolio, the film is a solid, thoughtful entertaining feature that blends the lines of fantasy and real-life in credible ways that will resonate with children and adults.
2019 TUMBLEWEEDS SLATE
The 2019 Tumbleweed slate for feature-length films include the following, many of which The Utah Review has screened in advance:
Friday, March 1:
Supa Modo (Likarion Wainaina, 2018, Kenya/Germany, recommended for ages 8+, Swahili with English subtitles) – 7:30 p.m., and March 2, 2:30 p.m., The City Library auditorium
This keynote film sets the sensitive, soulful tone for this year's Tumbleweeds program. At nine years old, Jo, is obsessed with superheroes. She absorbs every film and she collects posters of her favorites. She also is terminally ill and her mother has decided to take her out of hospital and bring her home for whatever time she has left. Her mother also is protective, almost overwhelmingly so, ensuring that her daughter does not overexert herself. Yet, Jo's dreams about superhero stories run deep and her older sister Mwix concocts a way for her to play out her dreams with as much conviction and credibility as can be mustered. The community joins Mwix's efforts and they start making a film about Jo's staged superhero adventures. These scenes offer excellent bits of humor. There is an enchanting awkwardness but it does not matter because the love, affection, and community's bond are so sincere and the acting captures these dynamics.
Wainaina takes a wonderful leap here in a story where Jo's condition cannot escape its inevitability. There is grief, for sure, but Jo's spirit lives on in the gift of her imagination, as captured in the homespun film that the community makes, which includes actors with little or no training. And, Supa Modo's humble eloquence is a commanding strength. The film has gained nearly 20 international festival awards including from its world premiere at the Berlinale. Wainaina will attend the festival's opening screening.
Saturday, March 2:
The End of Dreams (Mohammad Ali Talebi, 2017, Iran, recommended for ages 8+, Farsi with English subtitles) – 10 a.m., The Leonardo
A masterfully executed story with heart and soul explored in full dimensions makes The End of Dreams a perfect entry for any children's film festival. Arash, 8, is excited about his neighbor's horse who will soon give birth. The elderly man has decided to go to Canada for an extended visit and he entrusts the boy's family with taking care of his home and the pregnant mare. Arash is so focused on the horse that he decides one night to take her out for a ride which results in a terrible accident. He tells no one what happens but his remorse grows on two counts. The mare dies during delivery and he loses his eyesight. The surgery costs overwhelm the family's means. Once the elderly man returns from Canada, Arash realizes he must confront his conscience and the truth of what happened. This is magnificent storytelling in every aspect. The epiphany at the close of the film is as profound as any could be in any dramatic narrative. This film has won numerous festival honors overseas.
Jim Button & Luke the Engine Driver (Jim Knopf und Lukas der Lokomotiveführer) (Dennis Gansel, Germany, recommended for ages 6+, English) – 11:45 a.m., The City Library
In a truly sophisticated and enchanting film for young audiences, there are just five people on the tiny remote island of Morrowland: Jim Button, Luke the Engine Driver, Mrs. Whaat, Mr. Sleeve and King Alfred the Quarter-to-Twelfth. And, of course, there's Emma, the tiny resilient steam locomotive. Jim Button is the youngest inhabitant who arrived as an infant on Mrs. Whaat's doorsteps and he travels with Luke to find out his origins. Eventually, they land in Mandala, where they learn that the emperor's daughter has been kidnapped. It now becomes an adventure to find and save her.
The story is adapted from the 1960 book of the same name by Michael Ende, the German author whose children's book still remain immensely popular more than 20 years after he died. The book, published in 1960, received the German Young Literature Prize and is one of the most widely translated books of the genre. Ende did not see this book particularly as a children's story. It is a fantasy story with many timeless themes which do resonate with adults as much as they do with children.
It's a gorgeous film. In fact, it ranks among the two most expensive films ever made in Germany (although its approximately $32 million budget would seem modest by American standards). And, take note, Academy Award winning actor Shirley MacLaine is the voice for Mrs. Grindtooth, the dragon teacher, in the English version being screened for Tumbleweeds. A sequel already has been announced to continue other Ende story adaptations.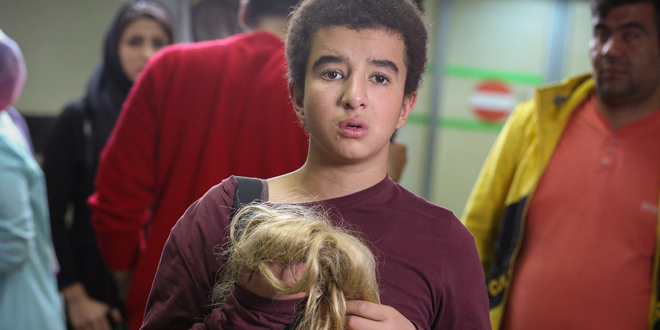 Super Miss! (Superjuffie!) (Martijn Smits, 2018, Netherlands, recommended for ages 6+, Dutch with English subtitles) – 12:30 p.m., The Leonardo
This film is adapted from Superjuffie, a popular children's book series by Janneke Schotveld, about Josie, a fourth-grade teacher who has the power to communicate with animals when they need help. She is at a new school run by Master Mustache and where her students have found out her secret powers. They want to help and agree to keep her secret. Meanwhile, the director of the local zoo has disappeared. There are the essential ingredients to captivate a young audience in a well-paced story that is easy to follow.
Ötzi and the Mystery of Time (Gabriele Pignotta, 2018, Italy, recommended for ages 6+, English) – 3 p.m., The Leonardo
The Leonardo is the perfect setting for this film, which takes its cue from the actual story. The mummy Ötzi, more familiarly known as the Iceman, was found in 1991 among the glaciers at the border between the Val Senales and the Tyrolean Otzal. The mummy's existence is estimated to be more than 5,000 years old and, up to now, is Europe's oldest known natural human mummy.
The film's story revolves around a group of friends who believe this mummy has special gifts that would explain the mysteries of time. The children are dealing with personal crises, much like the protagonist in the other films being screened at Tumbleweeds. One lost a parent who was an anthropologist and the child, who believes he also possesses unique gifts, believes the mummy is a shaman who will soon awake from his long sleep and pass the secrets of his legacy onto him. However, the kids also have to confront Gelica the witch. Ultimately, Kip (the lead protagonist) realizes that the true special gift from his mother was the legacy of love and faith in one's inner strength. The film won the best of honors in the children's category last year at the Giffoni Film Festival.
Liyana (Aaron Kopp and Amanda Kopp, 2017, Qatar/Swaziland/U.S., recommended for ages 10+, English and SiSwati with English subtitles) – 5 p.m., The City Library auditorium
An outstanding documentary that already has won nearly three dozen international film festival awards, the film's story line is created essentially by children who develop a character named Liyana who must save her twin brothers. The story's details, as the children incorporate them, reflect their own life experiences. They are orphans living in a country with the world's highest rates for HIV/AIDS and who have seen violence perpetrated in robberies and other instances. Their authentic story, which was mentored by master storyteller Gcina Mhlope, is rendered in boldly colored animation by Shofela Coker. The imagery captures precisely the vision expressed by the children.
The film is extraordinary because the children comprise nearly the entire documentary narrative in their voices. They not only articulate their narrative editorial choices but they emphasize them with spot-on gestures and facial moves. They already are gifted storytellers with clarity in their vision. The directors deserve great credit for taking on facilitating roles so that Liyana's story is tracked at every step through its organic creative process. The film took eight years to make and many of the young storytellers are now in their teens.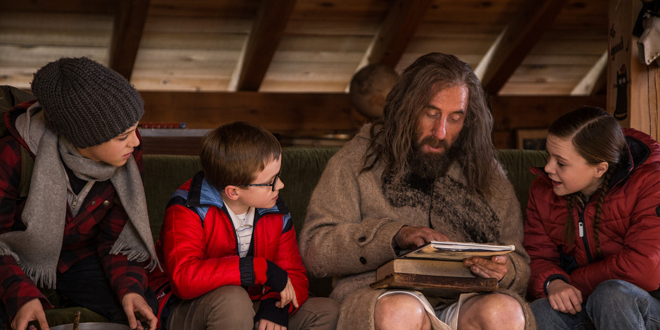 The Footballest (Los Futbolísimos) (Miguel Ángel Lamata, 2018, recommended for ages 8+, Spanish with English subtitles) – 5:30 p.m., The Leonardo
This is a wacky comedy where the children generally outsmart and outwit the adults in this film and it should be a popular audience pleaser. The Soto Alto soccer team is terrible and faces being dropped into a level with lower prestige. The school's headmaster envisions dropping soccer in exchange for a choir. Pakete is miserable about what might happen to his team even if he hasn't been a good player. Likewise, he likes a girl on his team but she is friends with the best-looking boy (who also happens to be the best player on the team). Meanwhile, sudden strange things occur to the referees during their games, just at the moment the team might finally break their losing streak. This sets off a madcap investigation that will delight audiences.
Incidentally, Pakete is a misspelled variant of "paquete", which typically is a derogatory term that means idiot or moron.
Alone in Space (Ensamma I Rymden) (Ted Kjellsson, 2018, Sweden, recommended for ages 8+, Swedish with English subtitles) – 7:30 p.m., The City Library auditorium
Most viewers might not associate science fiction narratives with Swedish cinema but this film is based on a play Vial by Henrik Ståhl, who collaborated with director Ted Kjellson to adapt it for the screen. And, the film, made on a modest budget, extrudes a good deal of creative impact in terms of its visual and special effects. Gladys and Keaton, younger brother, are traveling alone on a gigantic spaceship. They left Earth, which is now handicapped by the effects of climate change, with their mother, who helped design the Svea program to transport selected people to Vial, a distant planet. The mother disappeared after she ventured on a side mission. Now, the children are alone, save for the onboard artificial intelligence entity that speaks only Japanese. They wonder why they do not seem to be making progress on their journey but soon learn the reason after their spaceship collides with an alien craft. The alien Vojajer (the name a variant of the famous long-distance unmanned Voyager spacecraft) comes onboard and after some tense moments befriends the children. Incidentally, Ståhl plays the alien. He tells them they will never reach the planet because space is expanding continuously. The children must decide if they should return home without their mother as they also face danger from the other aliens who want to eradicate them. Alone in Space is a perfect science fiction adventure film for young audiences. This film also has earned at least one international festival award.
Sunday, March 3:
The Incredible Story of the Giant Pear (Philip Einstein Lipski, Jørgen Lerdam, Amalie Næsby Fick, 2017, Denmark, recommended for ages 4+, in English) – 10 a.m., The City Library auditorium.
Tumbleweeds' youngest audience members will enjoy this funny, charming, solid fantasy render in impressive animation. The story takes place in a small, serene town where Sebastian and Mitcho live. The town's beloved mayor disappears suddenly and the friends find a note in a bottle they spotted in the waters next to their town. The friends realize that the message comes from the missing mayor who is stranded on an island but the trip across the Black Sea is dangerous because of pirates. Sebastian and Mitcho meet Glykose, an eccentric scientist, who converts a giant pear into a boat and the trio travels to this strange island, all while battling sea monsters and pirates. The film has garnered at least two international festival awards.
Rosie and Moussa (Dorothée van den Berghe, 2018, Belgium, recommended for ages 6+, Flemish with English subtitles) – Noon, The Leonardo

Rosie's family stability has been upended. Her father is gone and she moves with her mother to an apartment in a different neighborhood. As many of the other films in this year's Tumbleweeds, this entry from Belgium hands the slice-of-life realism with substantial respect for its young audiences. Rosie meets Moussa who agrees to help her new friend find out what caused the sudden upheaval between her parents. The film also focuses on a storyline about the distrust of foreigners, a feeling emphatically made by the apartment building caretaker. Indeed, it is the children who provide the most worthwhile lessons about racism, honesty, coping with disappointment and what it means to forgive.
Chuskit (Priya Ramasubban, 2018, India, recommended for ages 6+, Ladakhi with English subtitles) – 12:30 p.m., The City Library auditorium
Ramasubban, who is based in Bangalore, directed this film as taken from a true story about a resilient girl living in a remote Himalayan area who wants to go to school. And, an accident which leaves her paraplegic seems to strengthen her resolve. Meanwhile, she also must deal with her grandfather who is stubborn about holding onto his traditional values. While the story is set as fiction, Ramasubban developed it from real experiences. Her sister had helped established a rights group for inclusion in the heart of the Ladakh region where the film takes place. Also a colleague wrote a book chronicling the true story of Sonam Spalzes, who has cerebral palsy and won her battle to attend school. That book is Chuskit Goes to School by Sujatha Padmanabhan. The film has won several awards at festivals, including an honor sponsored by Amnesty International.
21 Days Later (21 Rooz Baed) (Mohamad Reza Kheradmandan, 2017, Iran, recommended for ages 10+, Farsi with English subtitles) – 2:30 p.m., The Leonardo
Iranian films are marked by realistic narratives, strong acting and clear plot lines. This award-winning feature-length debut by Mohamad Reza Kheradmandan is outstanding in every regard, indicative of how deftly Iranian filmmakers handle melodrama with a strong sociological bent in conscience. Morteza and his younger brother live in trying circumstances outside of Tehran. Their father has died and their mother, who has a cancerous tumor on her spine, sustains the household as a seamstress and launderer. Morteza aspires to become a filmmaker and his story echoes an unfulfilled dream of his father. Meanwhile, his mother so much wants to support her son's filmmaking passion that she is willing to forgo her most important medication. When Morteza discovers his mother's sacrifice, as echoed in the film's title, he goes to the riskiest means to gather the money needed to buy her the most essential medication she needs for her illness. Indeed, he comprehends what his father had attempted to do in his life – find one small hopeful outlet to rebel and escape from the bitterness of daily struggles.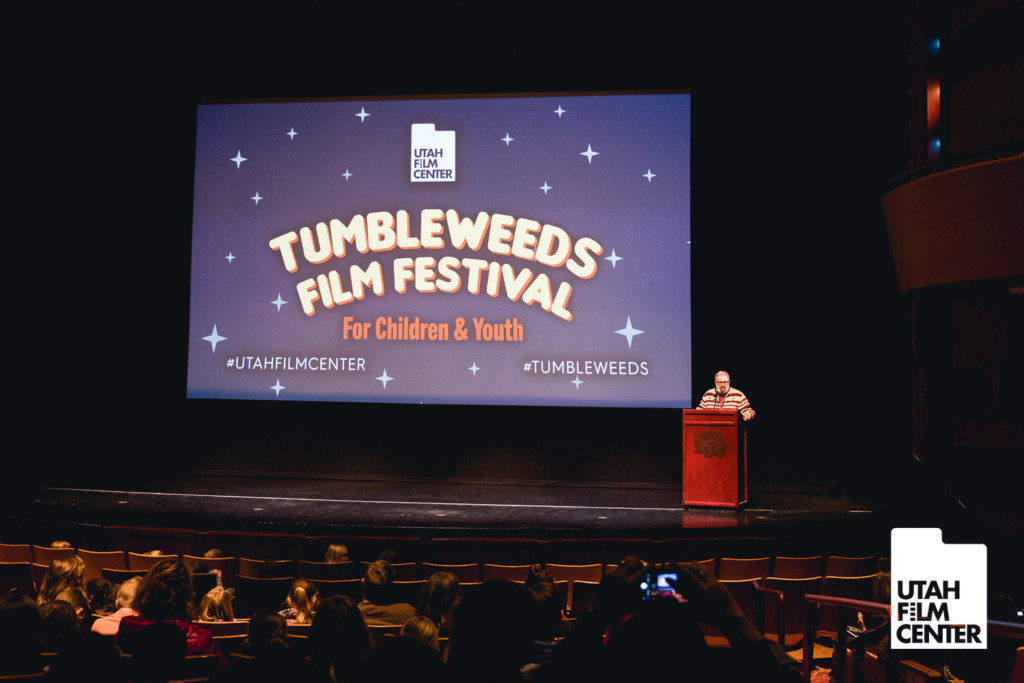 I am William (Jeg er William) (Jonas Elmer, 2017, Denmark, recommended for ages 8+, Danish with English subtitles) – 5:30 p.m., The City Library auditorium
This is an excellent film that avoids the temptation of slapstick and gives the young lead character the opportunity to find his identity and cope with difficult circumstances. William's father had died in an accident and his mother is mentally ill and lives in a sanitarium. He had to leave his hometown of Roskilde to live with Nils, an uncle who is a compulsive gambler and is a fence, his major source of income. Meanwhile, William is out of sorts at his new school, as he must confront a trio of bullies and tries to win the friendship of Viola, who has an eye for bad, rough boys. Initially, she dismisses William as too mellow for her tastes. Nevertheless, he loves his mother, and looks forward to their weekly visits at the home where she is a patient. At the end of each visit, she gives her son a tiny slip of paper – a Dutch fortune cookie, perhaps? – with a simple cryptic message on it. Those messages prove to be momentous.
William's courage emerges when he tries to help his uncle, whose life is in danger because he cannot repay a huge gambling debt. While there are occasional bits of dark humor, the film opens up nicely as William matures quickly, as he learns to cope with the chaos surrounding his life. This film already has picked up at least eight awards, including honors at the popular Ale Kino! – International Young Audience Film Festival in Poland.
For tickets, passes and information about the films, workshops and clubhouse activities, see the Utah Film Center's Tumbleweeds web page.