A significant epiphany in the exceptional documentary BOSS: The Black Experience in Business is how director Stanley Nelson chronicles everything that Black entrepreneurship has come up against through more than three centuries of history, yet still achieving many of American business' greatest innovations. Absorbing, lucid and never overwhelming, this exquisitely synthesized case of history, which premiered on a PBS broadcast last year, is strongly recommended viewing this summer.
The documentary will be screened by Utah Film Center in a June 16 livestream event at 7:30 p.m. Preceding the screening, the audience is invited to join a discussion at 6:30 p.m. led by Utah Juneteenth Freedom and Heritage. The livestream link is available here.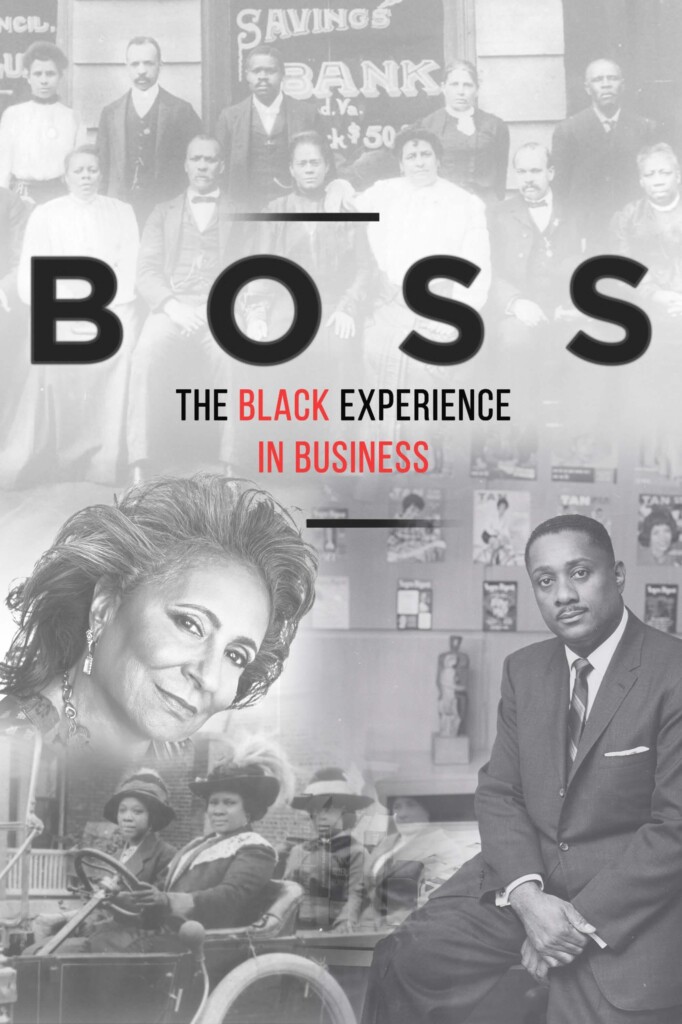 Nelson, a prolific filmmaker who has premiered more documentaries at Sundance than any other director, as noted by the Los Angeles Times, defines the art of synthesizing such comprehensive depth of the history at hand. Every film element synchs up beautifully, including the opening music—The Boss, by James Brown, a 1973 hit. Ursula Burns, who was the first Black women CEO of a major corporation (Xerox), is featured early in the film. Burns recalls during her student days that Black women were encouraged to pursue primarily practical occupations such as teachers and nurses but an internship at Xerox eventually led to her being hired after college to be the CEO's executive assistant, where she gradually moved up the organizational chart.
The Reconstruction Era also is covered, as viewers learn about the short-lived Freedmen's Savings and Trust Company, which was saddled by the corruption of its white owners to such an extent that the last-minute appointment of Frederick Douglass could not save the institution. That experience led to the establishment of numerous Black-owned banks but the Great Depression left a severe lasting impact. Of 134 active institutions just before the 1929 stock market crash, only 12 survived past 1930 and it would take until the 1960s for Black-owned banks to be stabilized once again. Likewise, Nelson recounts the countless injustices and violent incidents entrepreneurs have had to contend with along with how so many neighborhoods were stripped of Black-owned mom-and-pop businesses.
But, there also are many triumphs to be highlighted. John H. Johnson, who founded Ebony magazine in 1945 and then Jet in 1951, started with a $500 loan taken out against his mother's furniture and eventually became the first Black entrepreneur to make the Forbes List of richest Americans. As his daughter, Linda Johnson Rice, recalls in the film, her father had to pose as a janitor, who said he was checking the property out for his white employer, to buy the building for his thriving business. As Rice explains, her father said he had to humble himself for the moment because he saw the bigger picture down the road.
The film also covers Johnson's defining moment in his media business, when he published in a 1955 issue of Jet the photos of Emmett Till in his open casket, demonstrating the impact of how young people were motivated to become the Freedom Riders and active participants in the Civil Rights movement. Nelson uncovers a tremendous amount of archival material, including Johnson's short film produced in 1954 titled The Secret of Selling the Negro to encourage advertisers to promote their products to the Black consumer market.
The music industry was born in Jim Crow but it was Barry Gordy who broke through the gates to gain mainstream ownership in the industry. Starting with $800, Gordy, who had worked in a Ford Lincoln-Mercury assembly plant in Detroit, launched Motown Records with spectacular results: within 10 years, Motown had placed 79 records on Billboard's Top 100. Nelson covers the rise of hip-hop artists as entrepreneurs building their own consumer businesses.
Augmented with interviews from executives, investors and historians, Nelson captures the counterpoint of success and tragedy. In 1947, Samuel B. Fuller secretly purchased the failing Boyer cosmetics company and turned it into a thriving international business by the mid-1960s, including the product line of Jean Nadal cosmetics. However, when a white Southern supremacist group discovered that Fuller was the owner, it organized a boycott, and eventually the company declared bankruptcy.
The film also includes a segment about Tulsa's Greenwood district, known as Black Wall Street, which was destroyed in 1921. As one of the film's interviewees describes, it was "the largest single incident of racial violence in American history." The founding of Black Wall Street was significant because at least 10 percent of the pioneers who settled in the West were Black.

In the film, John Rogers, the founder and CEO of Ariel Investments, talks about his family, which included his great-grandfather, J. B. Stratford, who owned a hotel that was destroyed during the Tulsa riot. Rogers said his father and grandfather always counseled the children about being prudent and patient investors, citing the classic Aesop fable about the tortoise and the hare.
Rogers, who helped finance Before They Die!, a documentary highlighting survivor accounts from the Tulsa riot, says his company has invested in community academies to help young people build their resources for creating their own businesses because so many corporations merely satisfy themselves with empty rhetoric and inclusion.
Nelson also highlights more recent developments, such as Arlan Hamilton's work as a venture capitalist in which Backstage Capital supported 100 emerging companies by 2018.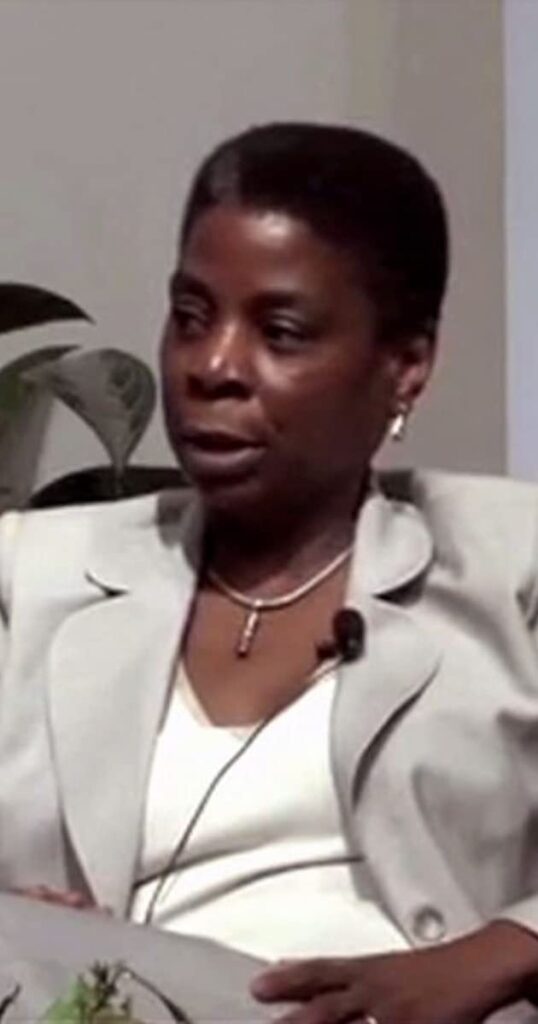 Nelson, whose documentary subjects have included Miles Davis, the Black Panthers, Emmett Till, the Freedom Riders, the Black press and other historical topics, frames the setbacks and tragedies in BOSS to reemphasize the point that the Black entrepreneurial network is far too strong, courageous and resilient to be broken by racism, violence, boycott or sabotage. It is an invigorating, elucidating 115-minute history lesson that everyone should view.
As with his previous work, Nelson continues to expand the visibility of telling the complete history. He just recently announced a new documentary series titled, Terror In Tulsa: The Rise And Fall of Black Wall Street, which is being supported by NBA star Russell Westbrook, who played on the Oklahoma City Thunder team, as executive producer. As Variety reported, Nelson will direct the series under his studio banner, Firelight Films, which is based in Harlem and includes his wife Marcia Smith as principal. In a prepared statement for Variety, Nelson says, "It is a story that needs to be treated with dignity, grounded in cultural authenticity, and portrayed with historical accuracy in order to truly understand the impact it has had on our nation. From the cover-ups of the massacre in 1921, to the uncovering of the mass graves left in its wake, the story of Tulsa is the harsh example of not only the history of violence against black people in America, but also the great American sin of burying it out of sight, and pretending that it never happened. For many, it is hard to believe such an atrocity occurred. For others, these atrocities are simply part of the American journey."
In a recent interview with Indiewire, regarding the protests that have spread across the country in the wake of George Floyd's murder by Minneapolis police, Nelson spoke about the documentary filmmaker's responsibility. "One of the things we believe strongly at our company, Firelight, is that people should tell their own stories," he says.
"We really believe this is a time when filmmakers of color can have a chance to tell their stories. It's incumbent on white filmmakers to help them do that, to move out of the way so that they can do that. Part of the hierarchy of race in our country is how many times white filmmakers have the access to power and money, the access to equipment. They could get out there and make a film about this that's in some ways not entirely representative of where we are as a community. It's really important that people tell their own stories."
Utah Film Center's Cinema on Demand options also have documentaries that are especially timely, as available for rental streaming, including I Am Not Your Negro (2016, directed by Raoul Peck), Toni Morrison: The Pieces I Am (2019, directed by Timothy Greenfield-Sanders) and Whose Streets? (2017, directed by Sabaah Folayan and Damon Davis).