In Lebanon, a country of six million that is a little smaller than the area of Colorado, only the oldest residents can remember a time when their country has not held refugee camps. In the country's dozen refugee camps which house upwards of one million, at least 175,000 Palestinian refugees live in extreme poverty. Those numbers continue to grow as the Syrian civil war fighting is relentless.
However, many of the refugees are stuck when it comes to economic empowerment. In Lebanon, they are prohibited from working in at least three dozen professions. There have been some encouraging efforts on several fronts. The Palestinian Investment Fund's Economic Empowerment Program has helped in supporting education and small business startups in loans. More than four out of ten recipients are student age while a solid one-quarter are women.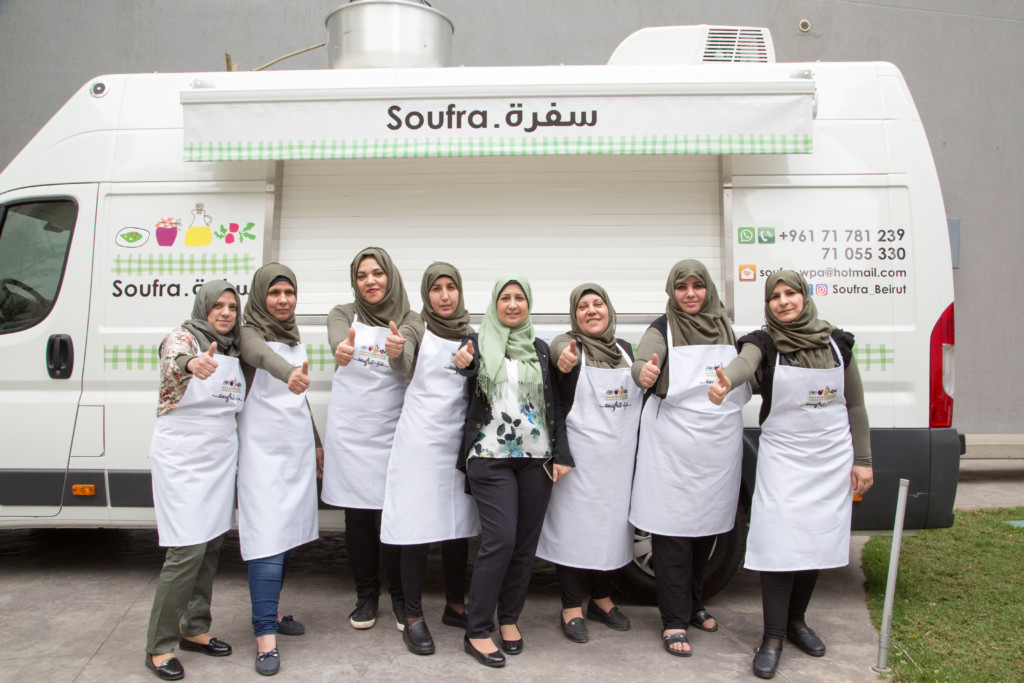 Soufra, the award-winning 2017 documentary directed and produced by Thomas Morgan and written and edited by Mohamed El Manasterly, highlights the efforts of Mariam Shaar, 42, a refugee with a good command of entrepreneurial business planning who helps her community peers launch a food truck business. The title translates as "buffet."
Morgan explains in his artistic statement about the struggles Mariam and others face in making their dream a reality. "They meet barrier after barrier meant to 'keep them in their place.' Many times I thought they would give up. I know I would have. I nervously expected a message of surrender from Mariam as she grew exhausted from every setback. But she pressed on harder each time with the energy and fortitude of a great entrepreneur and with the persistence and patience of someone who is out to change history."
The Utah Film Center will screen Soufra in a free program Oct. 11 at 7 p.m. in the auditorium of the downtown Salt Lake City Public Library. Presented as part of the International Day of the Girl, the film will be followed by a panel discussion with Natalie El-Deiry, acting executive director of the International Rescue Committee (IRC) in Salt Lake City; Lavanya Mahate, founder of Saffron Valley Restaurants and Catering, and Ze Min Xiao (Zee), director of the mayor's office for new Americans.
Paced smartly and scrupulous in context-building details, the film is a visual treat as well, offering numerous scenes of food preparation and the results of authentic recipes. More importantly, "so much of the film resonates with what we are seeing locally," Kathryn Idzorek, program manager of Spice Kitchen Incubator, which IRC started five years.
The local project has flourished. Incubator food truck, catering and stand-alone businesses have accumulated growth of more than $850,000 in profit within the last half decade. Reflecting Utah's diverse refugee population from Asia, Africa and the Middle East, food trucks include Ahtti Korean Munchies, Jamaica's Kitchen and Mother of All. The list of Spice Kitchen chefs cover a remarkable breadth of culinary culture. There are Afro-Caribbean, Swahili, Sudanese and Sierra Leonean, as well as South Africa, Korean, Bhutanese, Nepalese, Thai, Pacific Islands, Mexico, Sikkim and Indian. Participants have brought Venezuelan and Jamaican foods to Salt Lake City along with Russian, Armenian, Indian sub-continental, Iraqi, Afghan, Syrian and Kurdish cuisines.
Idzorek says the film offers a "great example of the similar struggles here," adding that the film's message of "women can do everything" is the ideal parallel to the experiences she has seen in the Spice Kitchen setting. As one of the women in the film proclaims, "I can cook anything."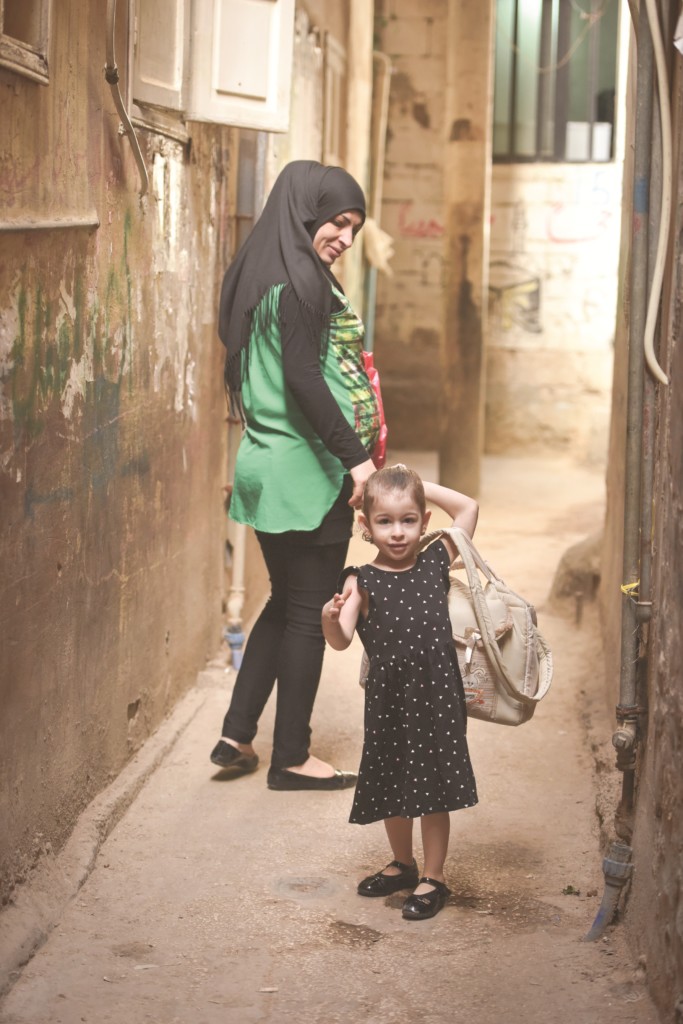 Soufra's sincerity and authenticity of storytelling come through because of Morgan's capacity as a thoughtful director who understood the potential cultural pitfalls that could comprise the film's overall quality and impact. He feared initially that some women would not want to see their lives played out so publicly. But, once Shaar signed the release form, the others followed.
The against-all-odds context of Soufra's story is no trivial cliché. Watching the series of events as Shaar navigates a complex bureaucracy that already limits the refugee's entrepreneurial options, one is impressed by her patient pragmatism, especially as she waits months to obtain finally the business license for the truck. Morgan is careful to let the women's character traits come through in the kitchen and business planning, while avoiding the temptation to sensationalize the barriers with which they must contend. In Lebanon, one worries continuously about possible suicide bombers or frustrating delays at security checkpoints, which are numerous. Morgan though amplifies more appropriately the women's diligence about overcoming apprehensive reactions, especially when they offer their foods at a local outdoor market.
Shaar also is a natural at keeping the women motivated. In one scene, it is worthwhile to see the women react to a screening of The Chef, the 2014 film directed by Jon Favreau in which a Los Angeles chef quits his restaurant after fighting with a food critic and he decides to open a food truck business.
SOUFRA Official Trailer from Rebelhouse Studios on Vimeo.
SLC's Spice Kitchen Incubator program was launched in 2013, following a model of San Francisco's La Cocina project. Aspiring food entrepreneurs go through various stages, starting with an interview in which program staff assesses the individual's capacities for pursuing an entrepreneurial career. They are then guided through the business planning stages before exploring various hands-on options, which include catering, presentation of foods for sale at area farmer's markets and the Incubator's own Spice-to-Go meals options. At that point, food entrepreneurs can launch their businesses while still having the opportunity to use Spice Kitchen resources on an occasional basis.
Now, Spice Kitchen Incubator has become a model for other communities to follow, especially given the experience SLC's project has had in working with refugees whose first languages cover many global points from Spanish and Arabic to Tamil and Ukrainian. And, the IRC has established a federally-certified community development financial institution which services small business loans and credit options to qualified clients.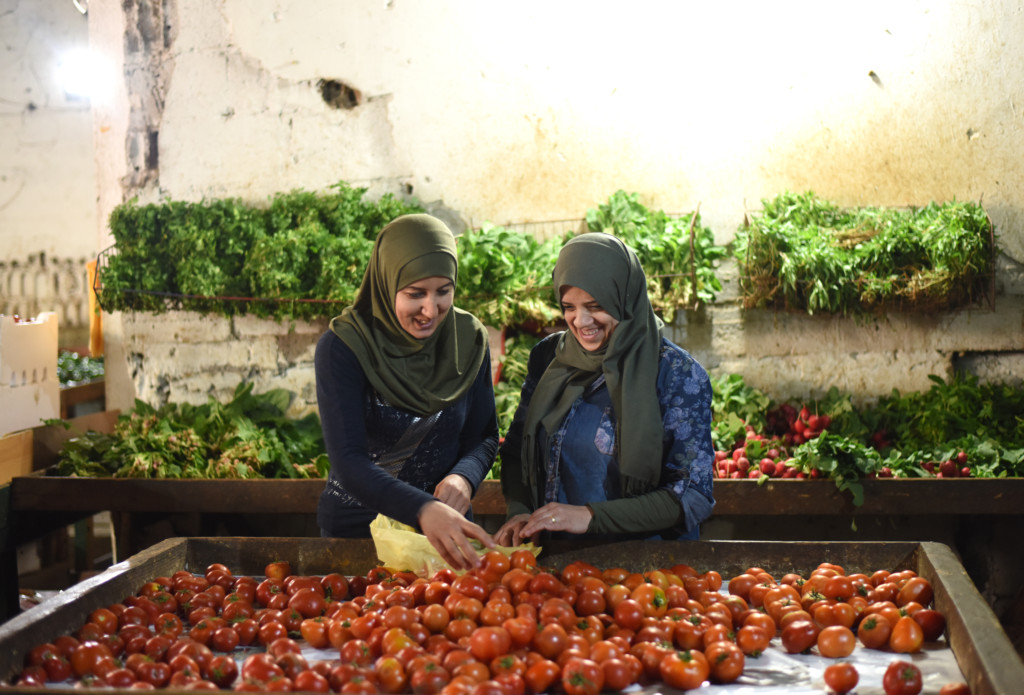 Soufra has enjoyed a good deal of success on the film festival circuit. It has won at least three awards within the last year: Cinetopia Film Festival, Foreign Documentary; Florida Film Festival, Best International Feature, and Galway Film Fleadh, Best International Feature Documentary. Morgan and Trevor Hall founded RebelHouse, an independent film company based in Los Angeles. A cookbook also is available and information is at the Soufra website.
For more information, see the Utah Film Center website and the Spice Kitchen Incubator online home.