In the realm of materials science, researchers, engineers and specialists strive for perfection in the materials they study. If there are defects or failures, especially as they test and stress the materials to assess their strength and durability, those instances often lead to unexpected discoveries, sometimes in the most creative and technical ways possible.
Artists such as Brad Evan Taylor, a Salt Lake City native, find their footing in both the scientific and creative worlds, where they communicate the enlightening awareness of juxtaposing the strength and fragility of the materials with which they are working. He creates large-scale porcelain masses incorporating organic materials – for example, strands of rice straw – which disintegrate in the firing process, leaving behind patterns on the porcelain's surface that compel the comparison to visualizing the effects of fossilization and eons of geological transformation on the landscape and the environment.
Taylor's work encompasses a new exhibition at the Utah Museum of Contemporary Arts (UMOCA) in downtown Salt Lake City. Growing Rocks highlights work he has produced mainly over the last 15 years. Taylor, a 1988 baccalaureate graduate of The University of Utah, is on the faculty at the University of Hawai'i at Mānoa's department of art and art history.
He is a phenomenologist who also has been inspired in part philosophically by Mark Rothko, the artist whose large-scale open structure paintings with modulating contrasts broadened the viewer's potential spectrum for context and perception. After leaving SLC, Taylor earned his master of fine arts degree in ceramics at Alfred University in the mid-1990s. But, it was when he returned to the New York school in the mid-2000s that led to a consequential moment for creating the oeuvre of work being presented in the Growing Rocks exhibition
When Taylor returned to Alfred University, he met Bill Carty, who was not on the faculty during Taylor's graduate school days. Carty, who is chair of the university's internationally renowned ceramic engineering program, has cultivated a research program examining the evolution of microstructures and behaviors of materials in all dimensions of ceramics science. Carty also has focused on the challenges that artists confront when working with ceramics and he has developed courses emphasizing ceramic science for the arts. "I learned a bunch of science about clay that is a basis for this body of work [the Growing Rocks exhibit]," Taylor says in an interview with The Utah Review. "Carty taught me how to calculate it, look at it and figure it out."
The results of that engagement in Carty's course are immediately evident. Take, for example, a piece from the Pyroplastic Deformation Series. He achieves a stunning representation of geological metamorphosis through his carefully defined manipulations of time, temperature, chemical process and the awareness of gravity's force and impact. For the non-scientist viewing the work, Taylor says that their reaction often is much more visceral. Indeed, closely examining the phenomenal levels of detail that each work presents leads to solid, convincing comparisons to natural shapes and impacts including icebergs, lava rock, mudslides, snow drifts created in blizzards or geological sedimentary formations.
The exhibition's title cards provide a clear, succinct background that explains why porcelain behaves in particular ways when exposed to extreme heat and how Taylor has learned to push it just to the edge of failure, accepting "input from both the chemical makeup of the material and the intense heat of the kiln."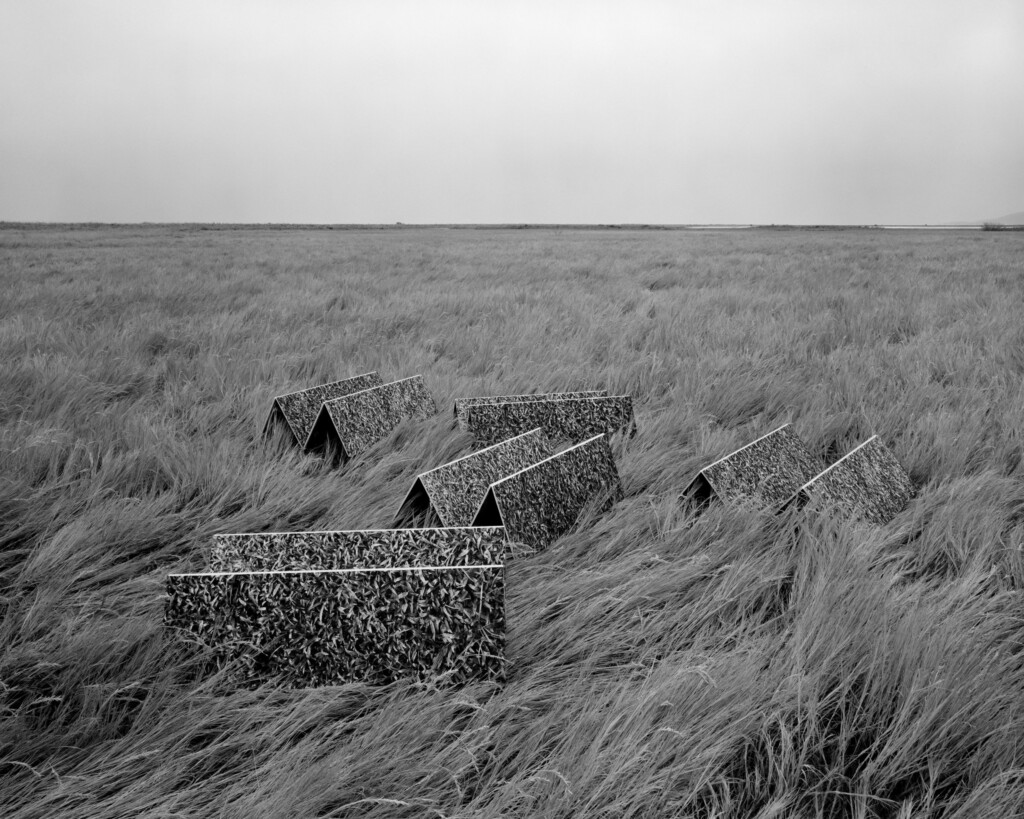 Through absorbing the experiences of living in Utah and Hawai'i, Taylor says that the contexts of environment and place are important to his creative process. "Environmental concerns are front and central," he adds. "A lot of my work has a lot to do with the landscape and everything to do with the materials." The closing part of his artistic statement amplifies this point: "These experiences teach me how to better see, and now to better observe – quietly and with great force. This is the power of quiet observation and relationship – it is my realization of a sense of wonder."
UMOCA, which reopened in July, has been following the county protocols for masks and social distancing. A maximum of 20 guests are permitted at any one time during the museum's hours, which currently are Wednesday through Friday, 11 a.m. to 6 p.m. The Museum has also published a book about the Growing Rocks exhibition, sponsored by Visit Salt Lake, that is available for purchase in the Museum's Art Shop.
Other highly recommended exhibitions include Guerrilla Girls, a bracing retrospective about a movement organized by anonymous artists to expose discrimination, bias and inequities not just in art but also in politics, film and pop culture. This Main Gallery exhibition, which is presented by Diane and Sam Stewart, is open through Oct. 17.
Another recent opening is made possible by UMOCA's Artist-in-Residence (AIR) program, which is an excellent companion to Growing Rocks. Prima Materia, created by Colour Maisch and Gary Vlasic, invites a new perspective about broken and discarded objects.
On Oct. 24, UMOCA will hold its annual fundraising gala with the relevant theme of Brave New World, limited to 60 guests at the museum and featuring Vlasic's design for plexiglass panels on each table that will act as sculptural supports for floral arrangements and dividers between guests. Music will be provided by Joshy Soul and The Blended Table is handling the reception. Each attendee also will receive a limited edition print, Landscaper by artist Levi Jackson. The event, which typically accounts for raising 10% of the museum's annual income, was originally slated for June. For those who want to support the gala but will be unable to attend in person, they can purchase a Brave@Home ticket, which includes home delivery of the gala dinner. More information can be found at the UMOCA website.