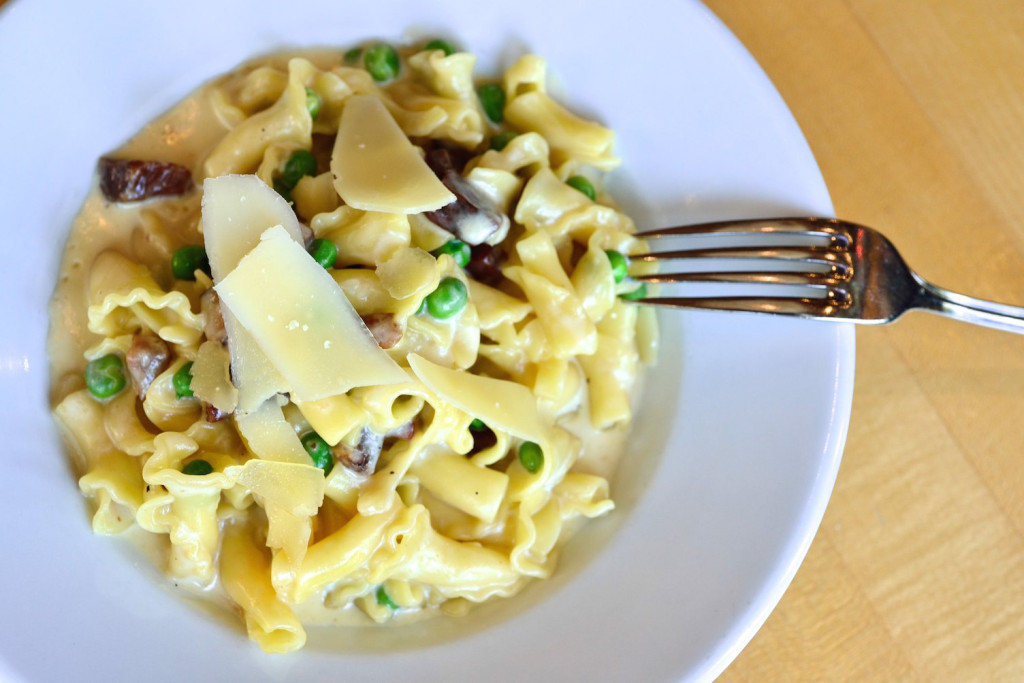 To celebrate Vinto Pizzeria's summer menu we have a great giveaway for one lucky reader and a friend. If you read our recent story, you will know about some of the great summer updates at Vinto.
In addition to a seasonally updated menu that's currently popping with color, freshness and vibrancy, Vinto is also inviting summer Twilight Concert goers to enjoy a sweet deal. Simply show a ticket stub at Vinto on Monday night (from the previous week's concert) and receive a free Margherita Pizza with any entree purchase.
If you still aren't aware of Vinto (and seriously, where have you been?) its one of SLC's finest restaurants, with a raft of awards under its belt including:
* Best of State casual Italian dining and gelato 2011-2014
* 2012-2013 Best Pastry Chef, Salt Lake Magazine
* 2011-14 Best Gelato, Best of State
* 2014 People's Choice Best Dessert, KUER Savory Salt Lake
* Slow Food Snail Award, 2013 for years of service to Slow Food Utah
The winner of our competition will receive a very special dinner for two–highlighting the summery menu update, including:
Prosciutto and Melon Antipasti (pictured left)
Seasonal melon, prosciutto di parma, extra-virgin olive oil, sea salt
Verdura Chopped Salad
Romaine, mixed greens, quinoa, tomato, cucumber, grilled zucchini, yellow squash, grilled red onion, asparagus, peas, roasted corn, carrot, parmesan-herbed bread sticks, lemon basil vinaigrette
Vernazza Pizza
shrimp, forest mushrooms, roma tomatoes, red onion, mozzarella, goat cheese, tomato sauce, lemon
Campanelle with Pancetta (pictured above)
fresh peas, garlic, parmigiano cream sauce
Summer gelato sampler
All natural, fresh and housemade daily by award-winning pastry chef Amber Billingsley
To enter our competition all you need to do is leave a comment at the bottom of this post. As part of your comment, just let us know what's your favorite summer treat? Bonus entry: As well as leaving a comment, sign up for our mailing list on the top right hand side of the page and receive a second entry. Double your chances of winning this great prize.
We will pick a winner randomly from all entries received on Friday, August 8, 2014.
Good luck!