Unquestionably, dance companies in Salt Lake City have done a remarkably good job in keeping their presence active during the last year. Last year, less than two weeks before the pandemic brought live performances to a halt everywhere, Repertory Dance Theatre (RDT) held its annual Regalia, the company's largest fundraiser.
The event always has been an audacious undertaking. Four choreographers are assigned a group of dancers to create a short work (usually six to 10 minutes in length) in just four hours. The kicker is that the audience decides who wins the competition and receives the prize — a commission to create a complete work in the 2021-22 season.
Dance always is about problem solving and RDT has managed to create a virtual version of Regalia this year while preserving many of its main elements. The four choreographers were given four hours to work with the RDT dance artists along with eight guest dancers via Zoom to set their work. The filmed pieces are now available for viewing through Feb. 27.
"It was an interesting artistic challenge but we decided that we could use the same rules and limitations we had used before," Linda Smith, executive and artistic director of RDT, says. "We had all of the dancers tested and we set to film the videos with two choreographers on Saturday and the other two on Sunday." The event also gave RDT dancers a chance to show off their own Zoom technology skills.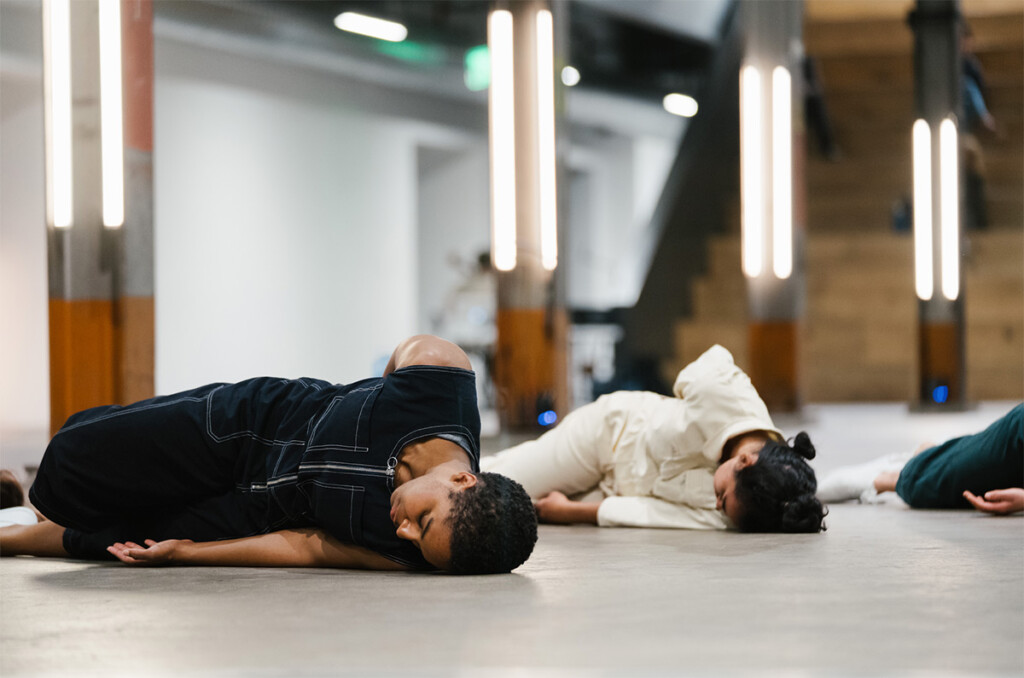 Audience members can watch the performances throughout the week (for free), while also bidding on silent auction items online. Audience members are encouraged to "vote by donating" ($25) to the choreographer they would like to see win the commission. The week-long fundraiser will culminate with a live-streamed, one-hour party on Feb. 27, beginning at 7 p.m., where the winner will be announced, the RDT dancers will perform and other activities will be showcased. VIP tickets also are available, which include an optional pre-show virtual sushi-making class presented by Yoshi's, snacks delivered to participant's home for the viewing party and an invitation to a post-show virtual dance party.
Regalia has been a major fundraiser for RDT's arts-in-education program that has continued throughout the pandemic. The program reaches approximately 40,000 students and teachers in Utah annually.
The Utah Review interviewed each of the four choreographers featured in Regalia:
Ruby Cabbell's early years with dance focused on ballet in her home city of Los Angeles. She earned her bachelor of fine arts degree in ballet pedagogy two years ago at the University of Hartford's The Hartt School. Now an artist with the Wasatch Contemporary Dance Company, she has adapted the collaborative process from the studio to the virtual format while figuring out how to achieve a comparable spontaneous effect. "With the virtual interaction, you have to be super prepared so I created a set of movement phrases that are mosaics that could be built into the piece," Cabbell explains. She started out by giving the dancers a list of very simple tasks and within 20 minutes the dancers had figured out the movement phrases for the next step of fleshing out the flow of the composition. Cabbell explains that she has approached this process as a bit of hybrid form of setting work live for the stage while recognizing that it is being built for the screen. That said, Cabbell says that she wanted to capture the dancers as focusing inward on stage, rather than projecting out to the audience as they might do during a live performance.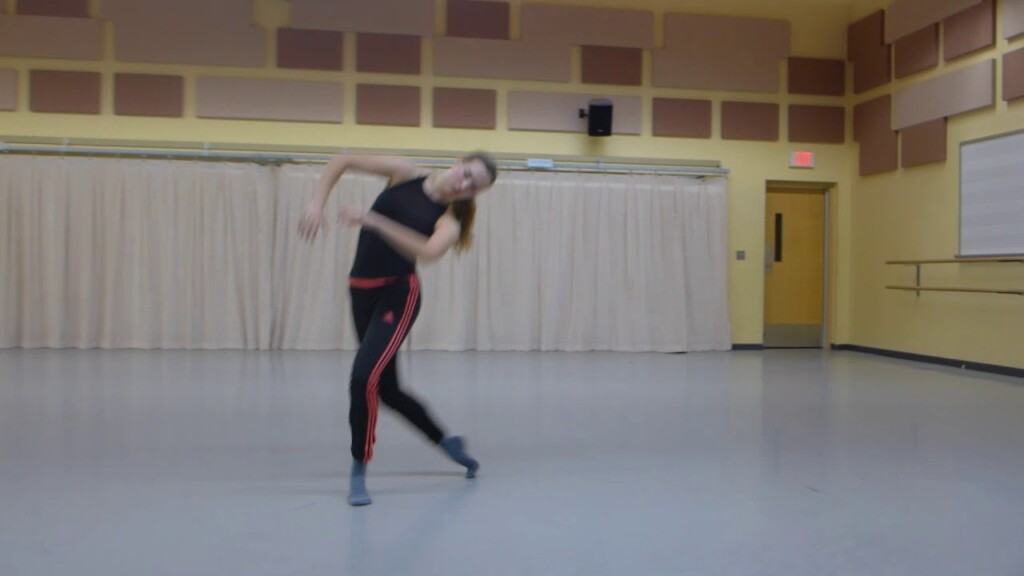 Among her major inspirations are Fiona Lummis who danced for more than two decades with the Netherlands Dance Theatre and Nina Watt, with whom she studied at The Hartt School. Watt, of course, is familiar to the RDT family, in helping stage works and expanding the legacy of the Limón Dance Company. Cabbell agrees that dance has become more accessible for audiences during the pandemic, thanks to virtual streaming options available from any place on the planet. "It's been a good challenge to choreograph this whole piece in Zoom as it has helped build everyone's confidence in adapting to different circumstances," she adds.
With her company Kaley Pruitt Dance which was established a decade ago in New York City, Kaley Pruitt has presented work across the U.S., ranging from comedic dance theatrical works to site-specific compositions and abstract concert pieces. Among her artistic inspirations and influences are the West Coast choreographer Stephanie Gilliland, the groundbreaking legacy of German choreographer Pina Bausch, and the works of Monica Bill Barnes Company which are created for sites not usually considered for dance performances. Pruitt also cites several artists who are well known to Salt Lake City dancers and audiences, including Doug Varone and Kate Weare.
"It was thrilling to tackle the form of teaching choreography through Zoom and the adrenaline that pumps through you to make a work in just fours," she says. For this work, Pruitt also selected a score where the musicality could be sensed without specific counts, as working in Zoom sometimes creates a lag in sound that makes counting out not as easy to achieve. Pruitt came to the process with 12 movement phrases as a starting toolbox. To use her time as efficiently as possible during the virtual rehearsal, she would work with three dancers at a time live on camera while the other dancers worked on the footage from the phrases she sent them and then switched out the groups as needed.
Knowing that audience members would be watching the videos on screens of all different sizes, she focused on what the piece would look like for someone watching it, for example, on their mobile phone. Thus, Pruitt's work incorporates full-bodied, high-energy, traveling movement with a good amount of athletic momentum. Thus, the work is not a dance film per se — in which the camera would capture the dance artist in close range — as much as it is a virtual solution to replicate the traditional Regalia experience for both the dancers and the audience.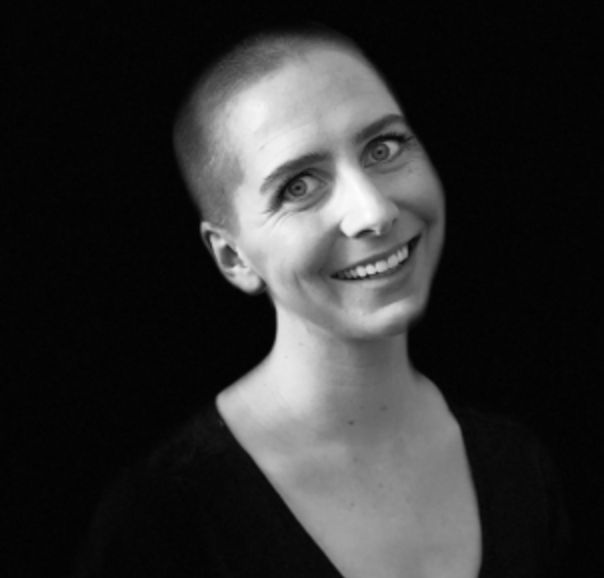 A Salt Lake City native and a graduate of The University of Utah's dance school, Anne Marie Robson Smock is now based in Brooklyn as a dance educator, choreographer and performer. She received her master of fine arts degree in dance from the Tisch School of the Arts at New York University while simultaneously earning her master's degree in dance education from the university's Steinhardt School of Culture, Education and Human Development.
She says her conventional way of starting to set a new work is to use a playbook where she diagrams the space and then prescribes the movement when she works directly with the dance artist. "For Zoom, the biggest thing was to prepare the playbook ahead of time," Smock explains. She created a series of short movement phrases inspired by 10 words and then made screen shots of them. Given that the dancers were on the Jeanné Wagner Theatre stage in the Rose Wagner Center for Performing Arts, she found the process readily adaptable.
Smock's formative experiences in dance embodied two well known institutions in Salt Lake City for generations: the Children's Dance Theatre and the Tanner Dance Program at The University of Utah. "These were wonderful places to grow and develop as a young dancer," she says. "We were always involved in the creative process. We learned to improvise and choreograph." Smock also cites Phyllis Lamhut from the Tisch School dance faculty. "She has the sharpest eye and she always asks questions about the decisions I would make as a choreographer," Smock explains. "She truly helped me refine my voice."
Smock says events such as Regalia help audiences who watch dance concerts to feel empowered and more comfortable about sharing their opinions and what they find curious about the art form.She believes that the dance community is well positioned to keep pushing the value of online accessible content even when performances return to live stage concerts on a regular basis.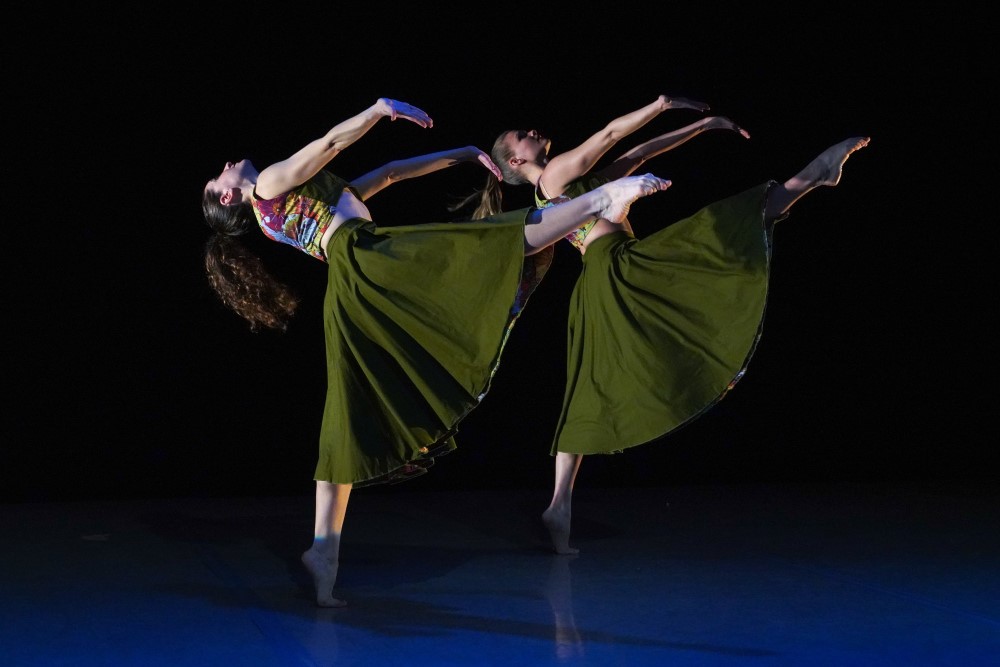 Based in Omaha, Lauren Simpson has done a residency at The University of Utah's dance school. To keep dance visible in Omaha during the pandemic, she launched an experimental outdoor performance project Moving Truck, which was featured as part of The Kennedy Center's Arts Across America series. With master's degrees from the University of Colorado at Boulder and Harvard University, she is currently an artist in residence at the ODC Theater in San Francisco through 2021.
In making what she describes as the "grand pivot" to the virtual setting, Simpson says that thinking about the camera perspective for the work can be intimidating when one considers just how much kinetic energy occurs in the live performance setting. "In the context for this programming [at Regalia], where the audience is voting, I had to think about involving the audience in the curation and filming of this piece," she explains. "So, it is very much a hybrid where the documentation of a style of movement occurs in a live context and has to be interesting for the camera." And, because dance can incorporate many dense, quick gestures, Simpson says it is important to create the ideal moving arc of time so that audiences can have the opportunity to relax their minds a bit while absorbing the details. Simpson also is using music created by local composer Michael Wall.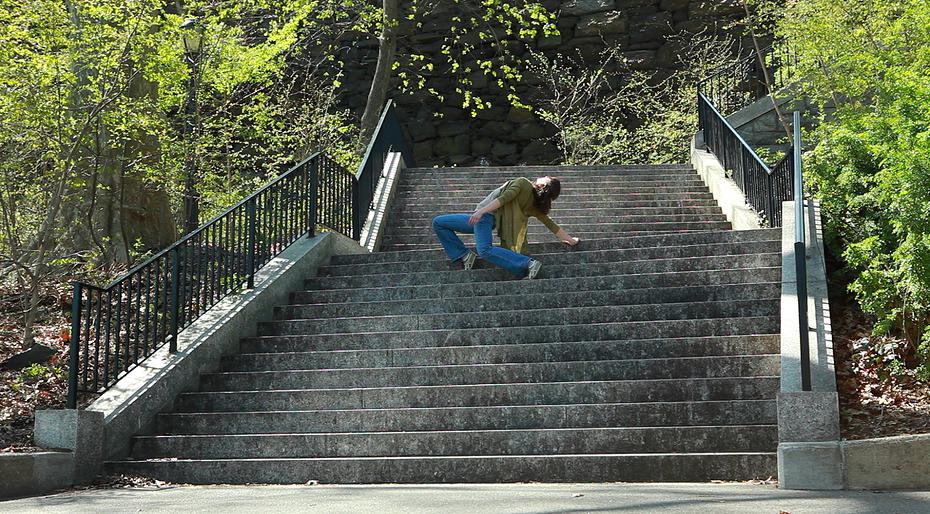 Simpson's artistic inspirations and influences represent a diverse palette, including Trisha Brown, one of the prominent figures in the postmodern dance scene; Liz Lerman, who emphasized storytelling in her work; Steve Paxton, a former gymnast who led the way in the Contact Improvisation School; French choreographer Jérôme Bel and William Forsythe, known for his work with the Ballet Frankfurt and The Forsythe Company.
Hence, Simpson has thought about non traditional venues indoors, museum galleries and outdoor spaces, for setting work. Moving Truck became a pandemic-suitable option, as a truck transported three dancers, in costumes and masks, to perform on front lawns and people could invite their friends to view the performance. Omaha musician Dereck Higgins composed an original sound score lasting 20-25 minutes, to be played from a portable speaker. Simpson, who says that she is one to typically apply for competitions, says that Regalia is a wonderful day to open the door and let the audiences in because their ideas and preferences matter.