EDITOR'S NOTE: For a detailed rundown of all of the feature- and short-length films for the 9th Tumbleweeds Film Festival for Kids, see The Utah Review feature here.
The ninth presentation of the Utah Film Center's Tumbleweeds Film Festival for Kids will be the largest ever with 28 screenings of 17 films from the U.S. and around the world, various short film programs, six workshops and seven clubhouse activities, all slated for the City Library in downtown Salt Lake City.
This also is the first year for the festival to be held on two weekends: March 6-8 and March 13-15. In addition to the ticketed screenings for this year's festival, six screenings, including several during the weekdays between both weekends, will be free and open to the public in the City Library auditorium.
In addition to the feature-length slate, various programs of short films from around the world will be screened: Amazing Animations (ages 4+, March 7 and March 15, 9:30 a.m.) and Spectacular Shorts (ages 8+, March 8, 11:30 a.m. and March 14, 9:30 a.m.).
Patrick Hubley, executive director of the Utah Film Center who also is involved with programming the Kids section of the Sundance Film Festival, says he does not emphasize a particular theme in curating the films. However, he says, "the films represent various forms of challenging storytelling that is about the world children are living in and seeing today." Hubley also decided this year was the ideal time to expand the festival to two weekends, given the availability of and demand for children's cinematic offerings that transcend commercial programming and highlight independent filmmaking voices.
All but three films encompassing the festival and bonus free screenings will receive their Utah premiere. Two of the three films that played previously in Utah came from Sundance premieres, including Giving Voice, which won the Festival Favorite Award this year in Park City, and Binti, a feature from Belgium that received its U.S. premiere in the Sundance Kids slate. Supa Modo, a feature from Kenya that opened last year's Tumbleweeds festival, will be screened as one of the free, public offerings in between the two festival weekends.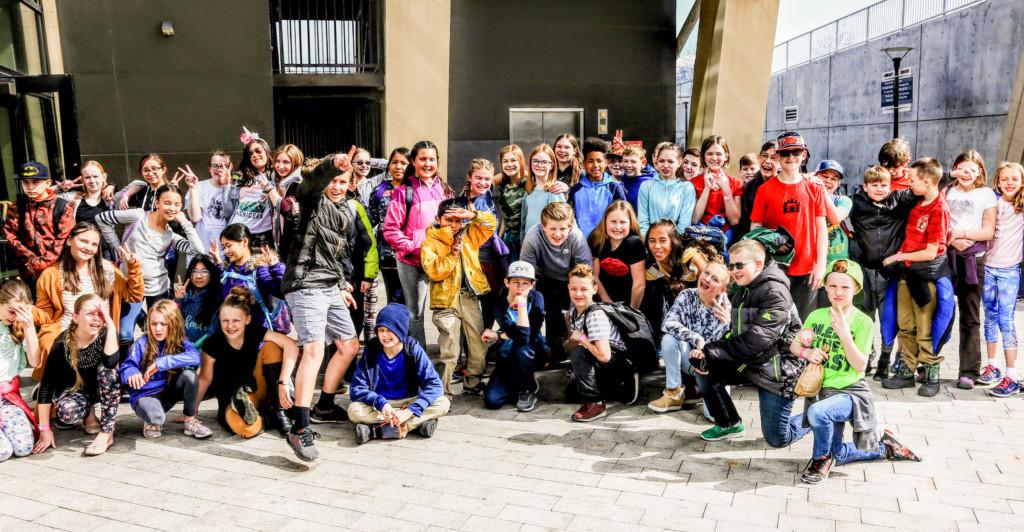 Every film treats young viewers with a story that is generously cultivated and sophisticated but also is told in a credible voice that speaks authentically to the target age groups of the festival's young viewers. As an example, two masterly executed features in animation from France (The Prince's Voyage and Marona's Fantastic Tale) bookend the official 2020 Tumbleweeds slate and both intriguingly use non-human main characters to articulate meaningful themes for young people.
There are four documentaries this year: two in the official slate and two in the bonus screenings offerings. They include Giving Voice, which follows students preparing for the annual August Wilson monologue competition on Broadway, and We Are the Dream: The Kids of the Oakland MLK Oratorical Fest.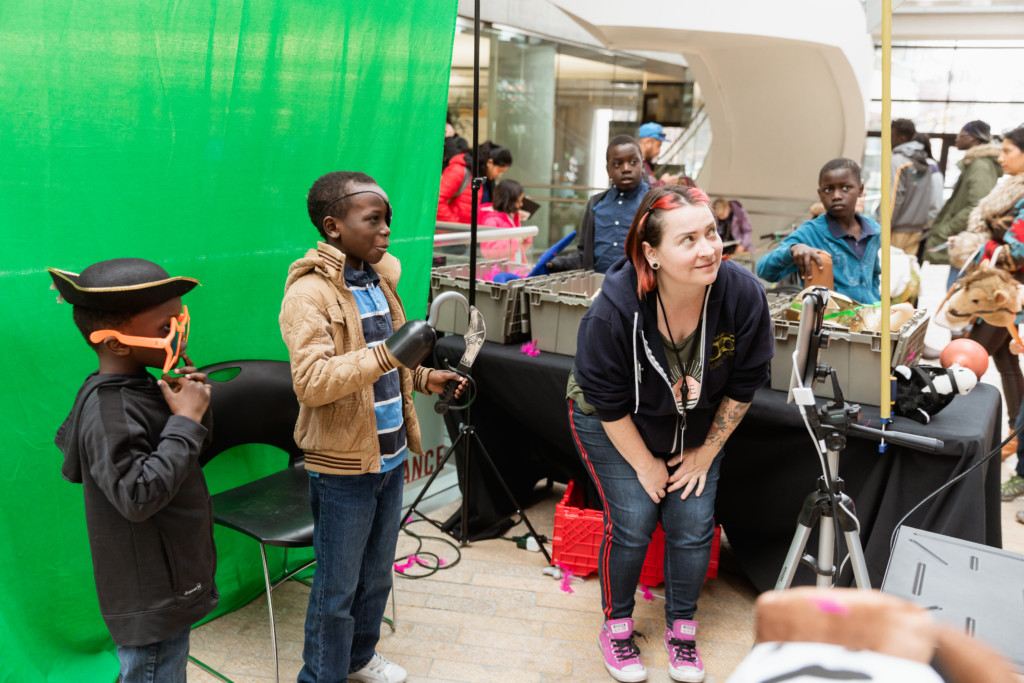 South Korea makes its first appearance on the Tumbleweeds slate this year, with The House of Us, which exhibits the same skilled execution of moviecraft that captivated adult audiences with the Academy Award winning film Parasite. The House of Us as well as the Australian film H is for Happiness feature young protagonists who are hoping to keep their parents together and avoid splitting the family. In Romy's Salon from The Netherlands, the focus is on a new dimension in the relationship between a pre-adolescent girl and her grandmother, who is experiencing symptoms of Alzheimer's Disease.
The stories of young refugees are highlighted in Too Far Away, about a young Syrian soccer athlete who becomes friends with a German boy, and the documentary I Used to Love the Sea, about children adjusting to life in Belgium after fleeing with their families from wars in Afghanistan, Syria and Iraq and ethnic strife in Eritrea. Other films take on contemporary tensions in accessible forms for their young viewers, including artisans trying to survive in a world where automation encroaches upon their work (The Elfkins: Baking a Difference) and deportation of young people and the rise of authoritarianism (The Club of Ugly Children). Representing a theme regarding urban development and the struggle to preserve cultural identity amidst modernization driven by western interests, the documentary Anbessa (the title is the Ethiopian word for lion) is about an industrious boy who collects parts from scrap heaps and turns them into functioning craft objects.
The slate, which includes at least 11 selections that have won honors at international film festivals, is cosmopolitan on a global scale: Australia, Belgium, Ethiopia, France, Germany, Kenya, The Netherlands, Norway, South Korea, Spain and the U.S. are represented.
Most notably, the center focuses on ensuring even the youngest children can appreciate international children's cinema at full satisfaction. In all instances where films are foreign and subtitled, the film center has recruited volunteers who will read the subtitles through headsets that will be available for every child visitor (and the center welcomes additional volunteers for this service). This has become a popular feature in previous years and Tumbleweeds has been the first children's film festival in the U.S. to provide such a service. In other festival venues, narrators read the subtitles aloud during the screening of children's films in international languages. The films are suitable for ages 4 and up.
The Utah Film Center also will offer a slate of workshops, with registration fees of $14 for each, on both weekends. They include creating DIY augmented reality using smartphones and photo and video content; making sound effects for a silent film; learning fundamentals of movie stunts with professional coordinators; applying special effects makeup with a professional film industry artist and master esthetician; developing animation with clay led by a Spy Hop Productions professional, and scoring sound and music for a film, also led by a Spy Hop professional.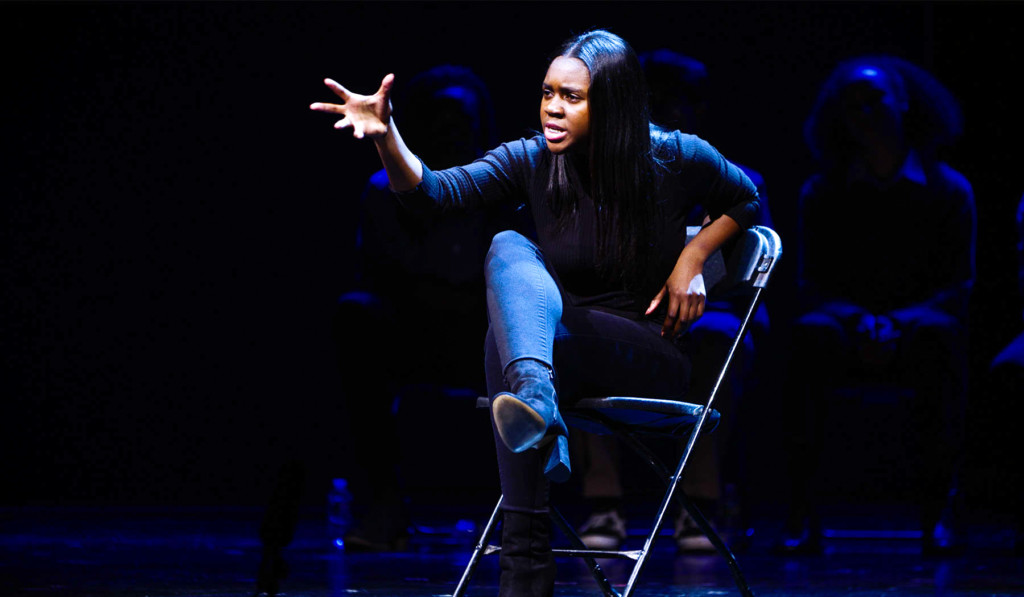 Clubhouse activities in the library's Urban Room main lobby, which will be free for all library visitors and patrons, will be open on Saturdays and Sundays during both weekends of the festival. Highlights include an augmented reality scavenger hunt; a virtual reality experience focusing on an upcoming NASA Mars exploratory mission, hosted by Clark Planetarium; photos with costumes and props provided by Miriam Terripaia; how to use green screen technology, hosted by the Library's Tinker Lab; the art of storyboarding from Newbery honoree author Christian McKay Heidicker; how to experience optical wizardry by making thaumatropes, assisted by the Utah Museum of Contemporary Art, and personal portraits at the Hand Drawn Photo Booth, a photo "machine" operated by an artist.
Passes for the festival, starting at $35, along with tickets for individual screenings ($7) are available at the Utah Film Center website or during the Festival.