In Melissa Leilani Larson's newest play Mestiza, Or Mixed, thirty-something Lark Timon is a struggling filmmaker hoping to make a big break with one of her six screenplays. Lark, who identifies as a mixed Filipino female, believes her script set in the American West is a sure bet. Lark describes her female protagonist as Reyna, a Spanish Filipino — a mestiza — who ends up in a hapless arranged marriage to an older wealthy Spaniard. In Lark's script, her mestiza saves enough money to escape to California and open a successful hotel.
The problem is no one is buying it: her mother, sister, brother, her current love interest (Alex, an Asian female who comes from a wealthy family) or the well-known Filipino stage and film director. Lark stubbornly holds onto the pretense of her film idea because it reminds her of how much she enjoyed watching westerns with her father. He was a Filipino who came to the U.S. in hopes of finding his own piece of the American dream. Yet, he recently bolted from the family without explaining to Lark's mother, who is white and works at a nearby university, his reasons.
But, Lark's creative block has deeper roots. In a conversation with Alex, her girlfriend, Lark says, "being Filipina in the Philippines is—— I have no idea. I've never been there. But being Filipino here is weird." Lark laments that people never seem to know how to categorize her. Alex responds, "Because everyone needs to be categorized?" The rhetorical question drives the play's narrative with elucidating outcomes.
Mestiza, Or Mixed, by Larson, an award-winning Utah playwright and screenwriter, will receive its world premiere in a Plan-B Theatre production, directed by Jerry Rapier, which will run from June 9-19 in the Studio Theatre of the Rose Wagner Center for Performing Arts. Notably, the production will feature the first majority Filipino cast in Utah theater history.
In an interview with The Utah Review, Larson, who has assembled a prodigious and distinguished portfolio as a writer, says, "I finally own my identity as a Filipino American, which is the opposite of Lark in the play." ln fact, Larson's family lineage flips the background of Lark, as the play portrays. Born in Hawaii, Larson's mother is Filipino and her father is Swedish and English. The family moved to Utah when Larson was 12. Three years ago in a Dramatist Guild interview with Kathleen Cahill, Larson said, "I feel in and out of suburban white America… I'm trying to own my culture more. People have asked me if I'm Native American, if I'm Polynesian, or Tongan. I'm the only Filipino writer in Salt Lake and I feel the need to find the Filipino in myself. It's something I'm working on." Larson recalls her early years in Hawaii. "There were all sorts of little brown kids: Samoan, Hawaiian, Tahitian, Chinese, Japanese and mixed kids. And we played beautifully together."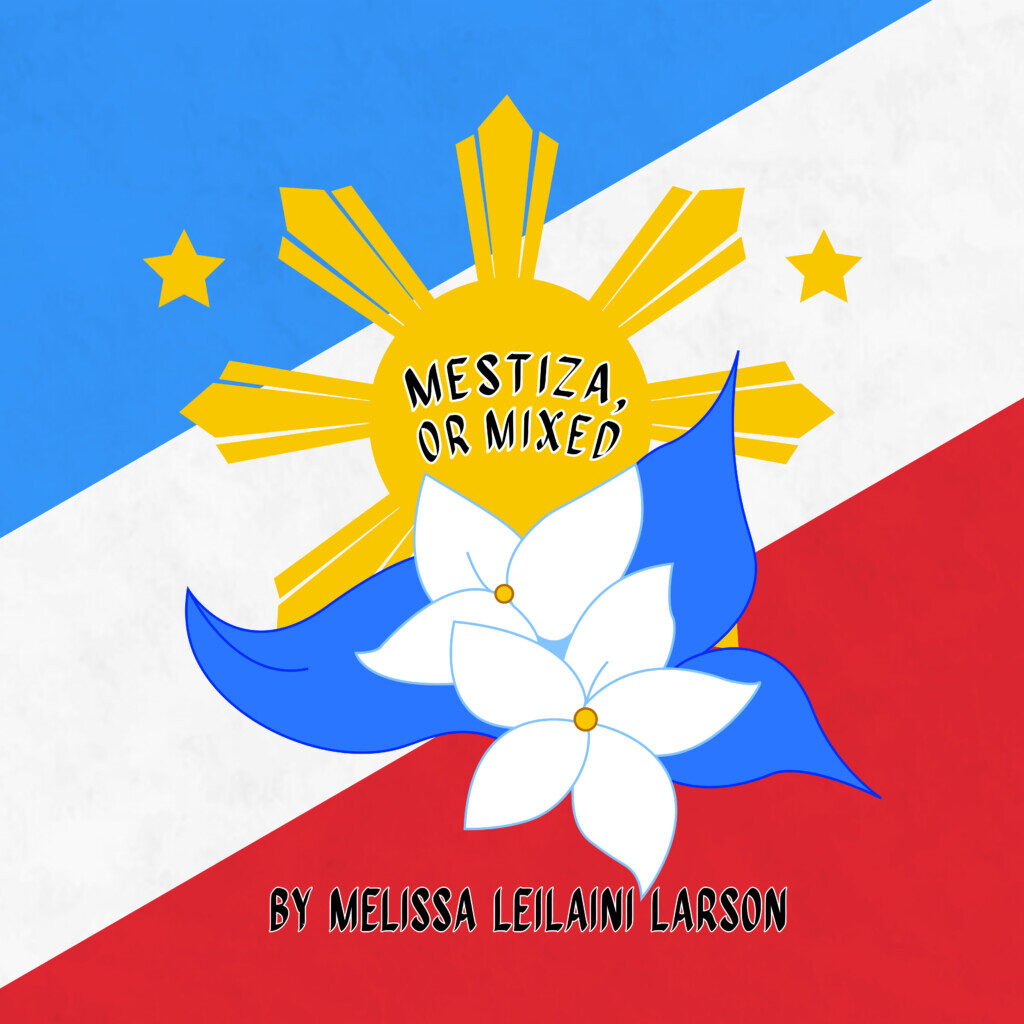 In the 2020 U.S. Census, 4.1 million Asian Americans identified as Asian in combination with another race group, which, in terms of percentages, has increased by more than half in 20 years. And, the percentage of racially mixed Asians among all Asians will continue to increase, as nearly 30% of Asian Americans are intermarried. Incidentally, Filipinos are the third largest ethnic group (4.2 million) in the Asian American population, which topped 24 million in the most recent census.
More significant are the symbols of the ocean and map in the play, which Larson integrates elegantly into Lark's story. Numerous scholars have written about the Ocean World and the tremendous history of the geographic migrations and population distribution which fostered diverse religious practices, art, food and culture through the civilizations of China and East Asia, as well as India and South Asia and the Pacific Island nations. Among the earliest Austronesian speakers, the Malayo-Polynesians settled first in Madagascar but then spread eastward into Pacific Ocean territories, eventually covering half of the earth. Long before the colonial powers appeared in the oceanic trade, there was an extensive history of long distance trade between the Indigenous peoples of America and Polynesians. To wit: the proper credit goes here for products such as the sweet potato or coconut. In Indonesia as well as the Philippines, the practices of Islam were influenced with changes that represented the pre-Islamic cultures of these southeast Asian countries, including greater emphasis on gender equity. Filipinos, along with the Chinese, were among the first Asian immigrants in the U.S. Coincidentally, there are records indicating Filipino merchant seafarers were in the American colonies before the Revolutionary War.
The stories of the Ocean World are as intriguing as they are fascinating, especially for appreciating the emotional and cultural dynamics that pop in families such as those of Lark, her siblings and her girlfriend. What stands out is that Lark has yet to discover and appreciate just how rich her own Filipino culture is for captivating stories. Lark's creative crisis marks the central questions that Larson explores in the play and the spectrum of stories which evolve and refine the American narrative and the implications for the future, especially when it comes to racial boundaries and the Asian American identity.
Thus, the play is acutely situated in its timeliness. While Lark seems stymied in gaining momentum in her creative pursuits, her younger sister, Ava, is moving up the career ladder at her marketing firm and is in a relationship with a white man. Lark's brother, Eddie, is now a baker and sous chef after alcoholism derailed his professional baseball career. Ava sometimes is mistaken as white. Both of Lark's siblings also present themselves as mixed Filipinos. Carrie, Lark's mother, is a fierce protector of her children but worries that Lark will never find her own path to financial independence out of massive student loan debt. Meanwhile, the mystery about the father's disappearance is never revealed.
Alex, Lark's girlfriend, is confident about her own Asian identity, which is reflected in her creative energy as a poet and social activist. When Lark tells her that she even hesitates to call herself Asian or that she doesn't feel Filipino all that often, Alex tells her, unflinchingly, "I'm saying this from a place of love—— You are basically the whitest brown girl I know." Alex warns Lark that she will fail if she makes films that have easy answers or if they will not be taken seriously. On the matter of privilege, Lark talks about Alex never having to worry about money because of her rich family but then Alex reminds Lark that she becomes Asian and Filipino only when it's useful and convenient. Indeed, Lark is drifting listlessly in the vast ocean world not sure of which culture to embrace or anchor herself, much less how to express herself genuinely in terms of her own origins, heritage and ethnicity.
The cast includes Joy Asiado, Jayna Balzer, Lily Hye Soo Dixon, April Fossen, and Carlos Nobleza Posas. The production team includes Emma Belnap (lighting), Iris Salazar (set), Cheryl Ann Cluff (sound), Arika Schockmel (props) and Aaron Swenson (costumes). Other company members include Intimacy Director Kimi Handa Brown. and COVID-19 Safety Officer Kallie Filanda. The production. Is stage managed by David Knoell, with show art by Avery Franklin and set construction handled by electrician Sydney Shoell.
Performances will run Thursdays, Fridays and Saturdays at 8 p.m., along with matinees at 4 p.m. on Saturdays and 2 p.m. on Sundays. The production also will be available for streaming video on demand June 15-19. For more information about ticketing, streaming and COVID-19 safety policies, see the Plan-B Theatre website.