Ever so slowly but certainly, the realization is growing among musicians of all stripes and colors how unhelpful and unsatisfying the genre label of world or global music. Immediately, one recognizes how the name of Toubab Krewe supersedes the problem described above. It suggests a name that is elucidating about its musical mission and the artistic possibilities raised in how the band has fused musical languages for an astute appreciation of the diverse sonic palette that has become unprecedentedly accessible through many digital platforms.
In some languages of West Africa, "toubab" translates as foreigners while the band, which was formed in 2005, incorporate the New Orleans spelling of crew ("krewe') because that southeastern U.S. city became the nexus for many musical styles, languages and techniques to converge.
For the Utah Arts Festival, Toubab Krewe will be one of the closing day headliners on the Amphitheater Stage on June 26 at 5:45 p.m.
Because of the group's primary instrumental nature, Luke Quaranta, in an interview with The Utah Review, says that band has been able to connect a lot of the West African musical roots to those of the U.S. mid-South and South regions, including Appalachian style banjo, blues guitar, gospel, soul and others. "We found that folks of all different ages and races as well as geography are really responding to the music," Quaranta explains. "Our Spotify numbers show listeners from all the states as well as Europe and South America."
The band's creative process is facilitated significantly by its travels to West African nations such as Guinea, Mali and Ivory Coast, where they have studied with the masters, teachers, and performers. This includes learning instruments such as the kora (a 21-string harp), the kamel ngoni (a West African lute), and the djembe drums and percussion group, which are the West African parallels to Western European and American membranophone percussion instruments.
But, Toubab Krewe members also have become more than diligent musical students in West Africa. Through the years, band members have been involved in humanitarian and philanthropic enterprises such as Musicians for Mali, to assist refugees caught in political unrest and civil violence, as well as Instruments for Africa, which helped Ghana, as an example, to establish its first national youth symphony. And, in the band's home base in Asheville, North Carolina, they worked with Seeds Program International, to help distribute seeds for individuals to grow their own gardens.
Seventy years ago, few outside of Africa, except for the most dedicated and focused followers of music on the continent, knew of djembe or other instruments that have become part of the instrumental sounds found in the Toubab Krewe catalog. With the African independence movement in the 1950s and 1960s, the visibility of these instruments and the West African musical traditions became magnified first in Europe and then in the U.S. In more recent years, the djembe and its accompanying dance traditions have become popular in Japan and China. The impact is that these musicians and bands such as Toubab Krewe function as cultural and music ambassadors just as astute, and likely even more adept, at cultivating relationships that would strengthen the probabilities of trust and sincerity in cross-cultural diplomacy.
Indeed, the pandemic represented the most significant hiatus in the band's 17-year career. Tours every year meant at least 200 shows, Quaranta, which he says has been the band's "bread and butter." He adds that as challenging as the down time was, it gave the band a chance to focus on its business activities and to be ready to return to live performances, which started back up in the summer of 2021. He says that the return to live performance has been a cathartic experience for both the band and audiences, and the alchemy of the performance dynamic seems tighter and sharper. One of the most memorable recent highlights was the band's performance earlier this spring at the New Orleans Jazz Fest.
Writing new music also has been productive. The band stayed in a quiet countryside Airbnb near Asheville, as they prepared to record new tracks. Quaranta says the band had composed at least 25 sketches of new musical material. Their last studio album was Stylo in 2018. To summarize, Toubab Krewe's musical mission is about preservation, reverence for authentic musical traditions, and joyful fusion as a creative path for liberating the conventional genres from their stylistic and aesthetic confines and creating sounds that bring literally anyone to their feet and to dance, as the audience desires. "Wherever we go, diverse audiences are really responding to it," Quaranta adds.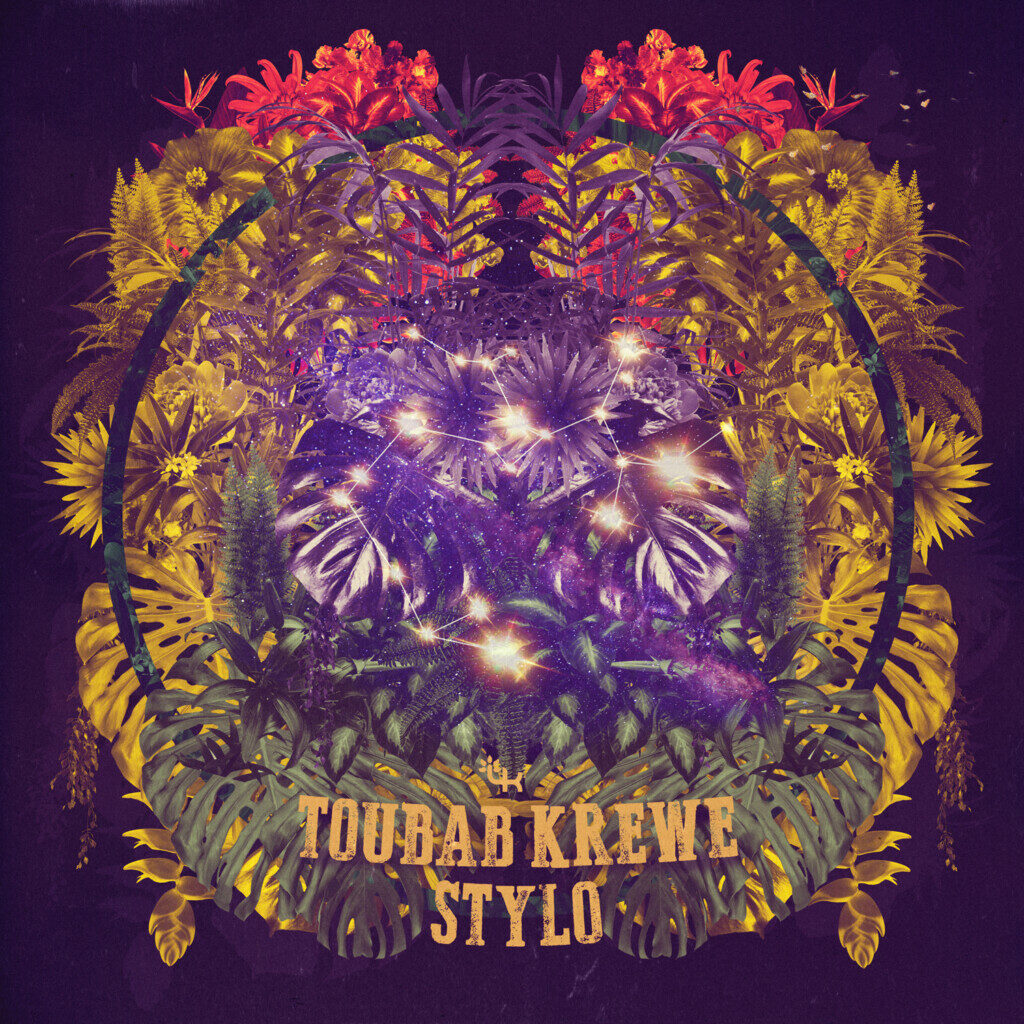 The band's current lineup includes Justin Perkins (Kora, Kamelngoni, guitar, percussion), Terrence Houston (drumset), Drew Heller (guitar, organ), Justin Kimmel (bass, keys) and Quaranta (Djembe, Congas, Dundun, Sangban, Kinkini).
The band's composition is remarkably stable. Outside of the 2011-2014 period, the band has the same lineup for the last eight years. "We're definitely a well-oiled machine at this point," Quaranta says. He adds that the Utah Arts Festival performance will give listeners a dance-driven retrospective of Toubab Krewe's catalog from its earlier years through the phase of making the Stylo album and a taste of what the band has been up to post-pandemic. Its SLC appearance coincides with a cluster of shows in the West with stops in Reno, Tahoe City and Mammoth Lakes.