Among the five graphics and printmaking artists in this year's Utah Arts Festival's Artist Marketplace, which will have 174 artists, is Jennifer Worsley of Salt Lake City (Booth 6) who makes woodblock prints with the Japanese technique called moku hanga.
Worsley uses brushes to apply ink to a carved block of wood and then prints by hand. She typically uses a reduction method – that is, print in one color, carve areas of the wood block away, and then print over in a new color. Thus, she will have done between 20 and 30 color stages in each woodblock print. The overall effect is a skillfully rendered woodblock print with exquisite harmonies of color, indicating the artist's respect for a classic art tradition that has the right touch of a vintage sense to it.
Worsley, in answering questions from The Utah Review by email, says her most important visual element is the line, even more so than color. The ability to express a line in art, according to her, is like the distinctive handwriting of an individual. "It is usually a certain outline or shape that makes a landscape exciting to me, a way of capturing 'what the world means to me," she explains. "Line as an element is one of the main things that attracted me to both pastel, which is a linear, drawing oriented medium in many ways, and woodblock prints– which in traditional forms are often designs with a strong element of outline."
She notes though that a line does challenge the artist in rendering landscape images. "After all–there are no lines in nature. But, the lines that aren't necessarily there in real life can be very real in our minds– at least in mine. That capturing of the world in an abstract form is what my work is about."
Worsley's art education took a traditional route, as she earned a bachelor of fine arts degree at Boston University in painting and then she spent a year at the New York Academy of Art, learning about anatomy, classical art training, oil painting techniques and drawing.
"I loved landscape painting in Boston as well, and realized that was what I wanted to focus on," she recalls. "I think it is drawing that has been the most continuous thread for me. I latched onto working in pastel as soon as I tried it, and it is usually pastels and pencil drawings that are the basis for my most recent medium, woodblock prints."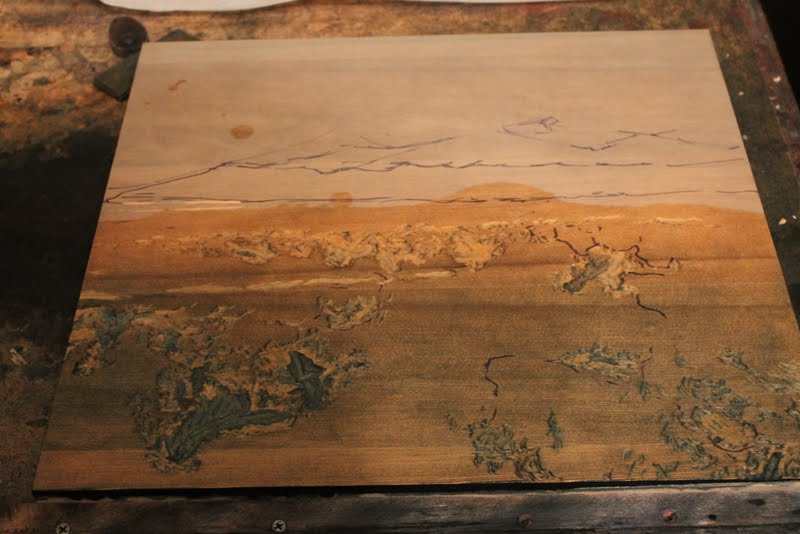 Worsley's favorite artists are among the most beloved in history, including Bellini, Titian, Ingres, Corot and Winslow Homer. And, she cites as her inspiration for woodblock printmaking the Japanese masters Katsushika Hokusai (1760–1849) and Utagawa Hiroshige (1797–1858). "Learning woodblock printmaking is the most recent part of my training–it has been a slow process that continues to this day for me," she adds.
Worsley works full-time as an artist and starting new work is facilitated by many ideas for images she wants to create. "I have a plethora of ideas for images, in the form of drawings, sketches, photos and previous pieces that I want to re-use. Usually one of them will just jump out at me and say, 'this is the time for me, now'," she explains. "Sometimes it takes a few days for that one image to jump out at me when I am ready to start a new project, but that is rare."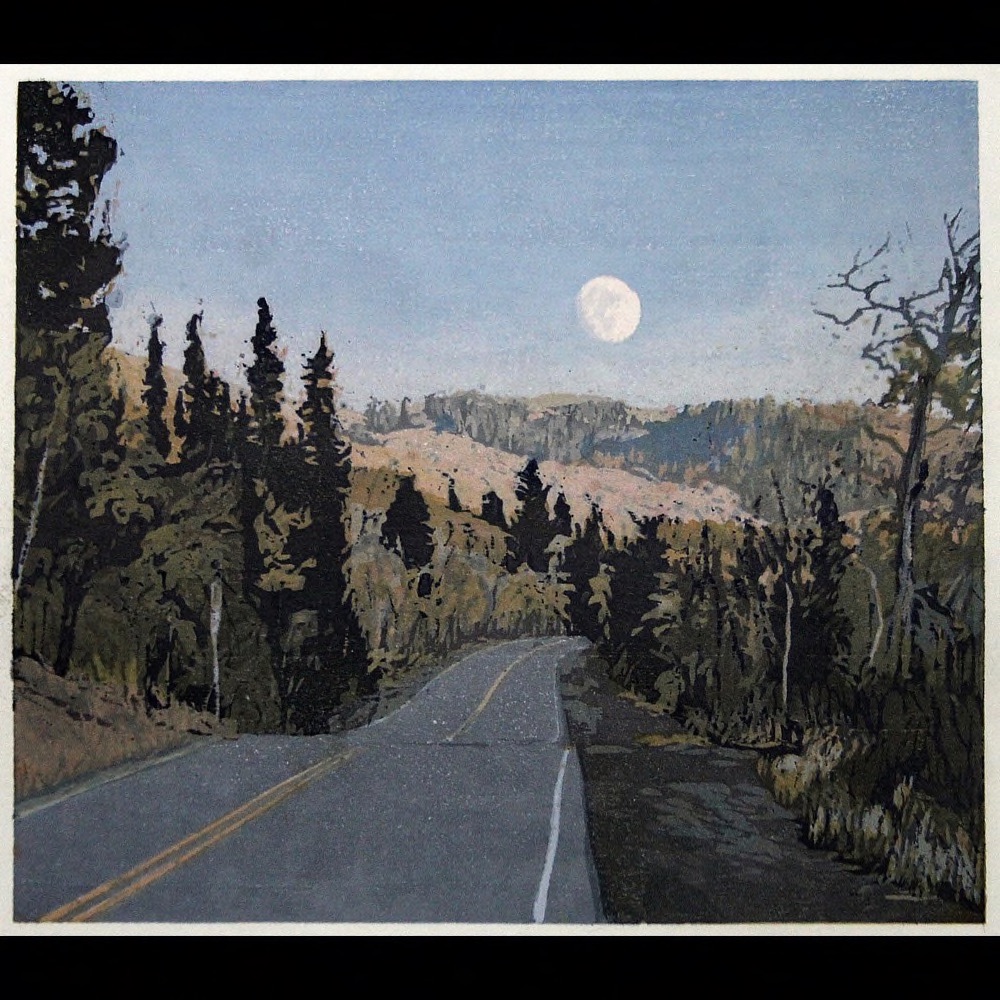 She says her most common problem is juggling simultaneously too many projects in progress. " If I set something aside for any reason–and it happens a lot," she explains, "because a change in weather or season greatly affects outdoor work and can affect my woodblock prints as well and coming back to it later is always difficult."
Worsley's relationship with the Utah Arts Festival started more than 15 years ago when the event was held on the state fairgrounds on North Temple. "The great thing about a festival with artist booths is that the artist has full control over the display of their work, and can directly interact with people and see their reactions," she says. "Plus, collectors can meet the artists. It's a very gratifying experience on both sides, and something I continue to enjoy every year I get to participate."
The Artist Marketplace will be open all four days of the festival (June 22-25) from noon to 11 p.m.