The theme of lifting and eradicating the stigma of mental illness is prominent in Stephen Hinshaw's book Another Kind of Madness: A Journey through the Stigma and Hope of Mental Illness (St. Martin's Press, 2017). The UC-Berkeley psychologist is unfailingly honest in how he learned at the age of 18 about his father's struggles with mental illness.
"It was like I'd been holding my breath for 18 years and I was low on oxygen. Then, all of a sudden, an air vent opened," Hinshaw said in an interview with Greater Good magazine. "Stigma goes deep; shame goes deep. Gradually, when I dared speak up, trusted friends said, 'Tell me more.' It's like anything in life where you need some support: once you make the effort to reach out and people don't shun you, your world opens up."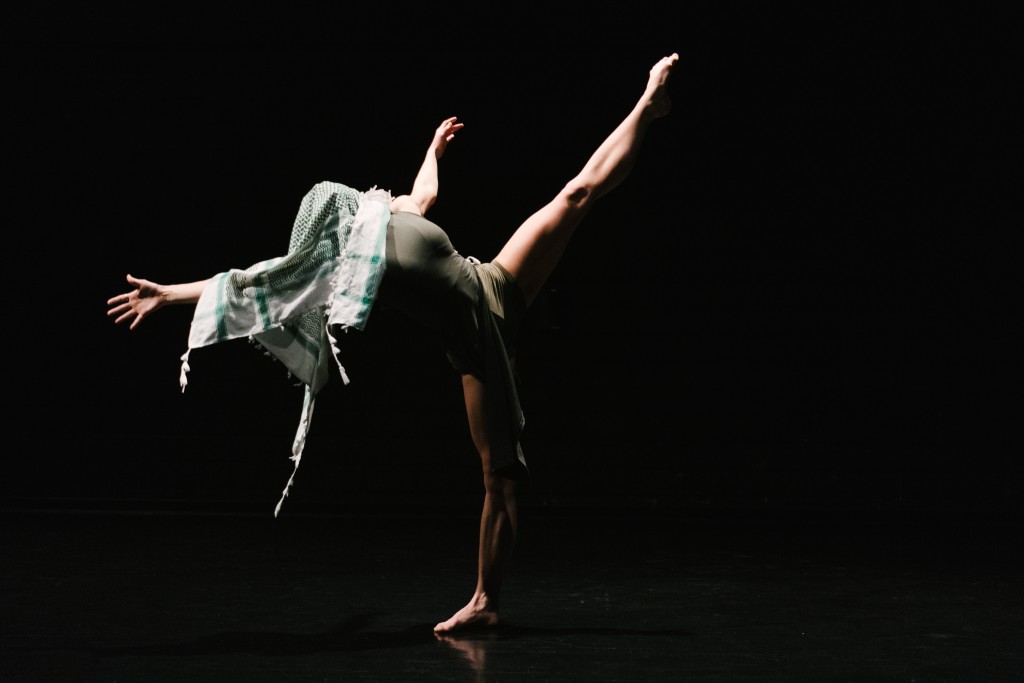 For Dan Higgins, a dancer with the Repertory Dance Theatre (RDT) and a choreographer, the aspects of Post Traumatic Stress Disorder (PTSD) have deep meaning in his family. Higgins' late father served in Vietnam with the U.S. Special Forces as a Green Beret and the young artist only learned the whole story of the struggles his father experienced after he died. "He did a good job of keeping it hidden," Higgins says in an interview with The Utah Review. "He never allowed himself to be vulnerable or to be seen as vulnerable."
As Higgins has revisited and excavated his relationship with a stern father whom he loved deeply, the form of dance movement theater has inspired an invigorating flow of creative oxygen. His evening-length work In. Memory. Of. will be given two performances as part of RDT's Link Series on Feb. 22 and Feb. 23 at 7:30 p.m. in the Black Box Theatre of the Rose Wagner Center for Performing Arts.
This is the second rendition of the work, which is choreographed for six dancers (including Higgins) and incorporates text. The original was premiered last summer at the Great Salt Lake Fringe Festival. For the latest version, which runs approximately 70 minutes, Higgins enhances the original structure with additional text, a new section featuring a duet that he presented last month at RDT's Emerge concert and a comprehensive set of subtle and nuanced revisions that clarify the narrative significance of the movements. The latest performances will include two dancers who did not appear in the original version.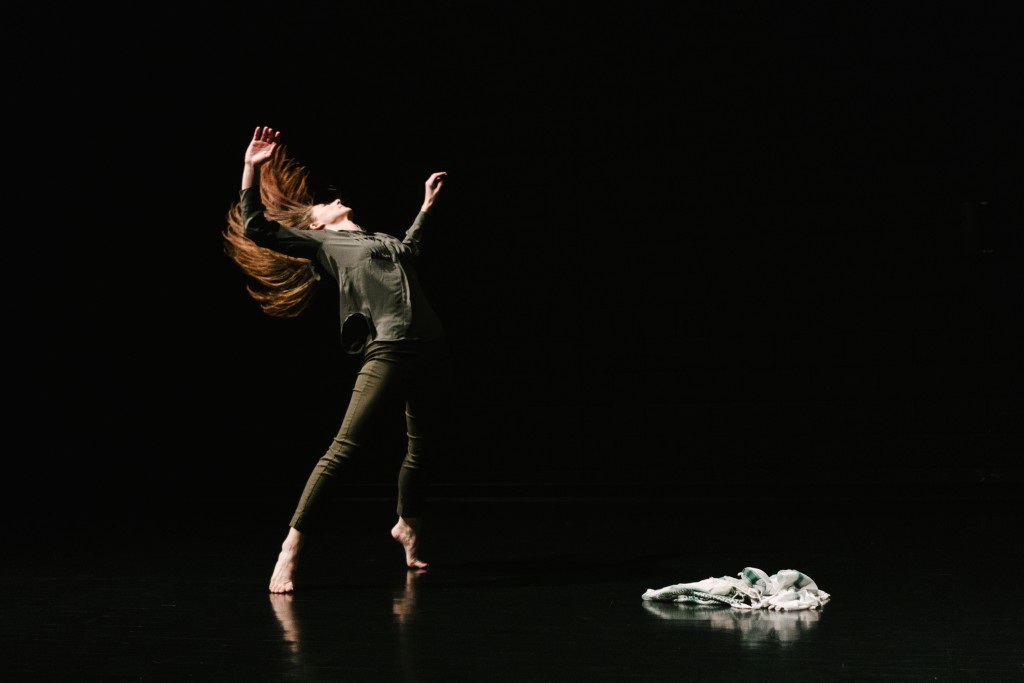 In a review of last summer's premiere published at The Utah Review, it was noted how Higgins "captures the nature of trauma with the dancers on stage that reflects upon trauma's insistent pattern, which often resembles a pendulum, as one swings back and forth from the more peaceful moments of the present to the deeper shadows of a past trauma."
The work opens with Higgins sitting at a desk, his back facing the audience, and a scarf spread out on the table. The scarf is an omnipresent prop that takes on various manifestations of meaning in the dance. It can represent memories, a blanket of security, an accessory to cover up shame, or an instrument of the struggle of competing moods. The spoken text is instrumental at critical junctures of the work for how it signals and parallels the dance movement.
Interspersed among the sections of the work that feature the entire ensemble of dancers are duets that sharpen the relevant allegorical meanings and representations of the struggles with mental illness. In observing several rehearsals, it is evident that Higgins makes no illusory conclusions about the complexities involved. However, amid those moments when we realize that we can only temporarily cage or push back the darkest shadows that always lurk in our environments, Higgins occasionally strikes tones of compassion and empathy that are essential if we are willing to lift the veil from the stigma for good.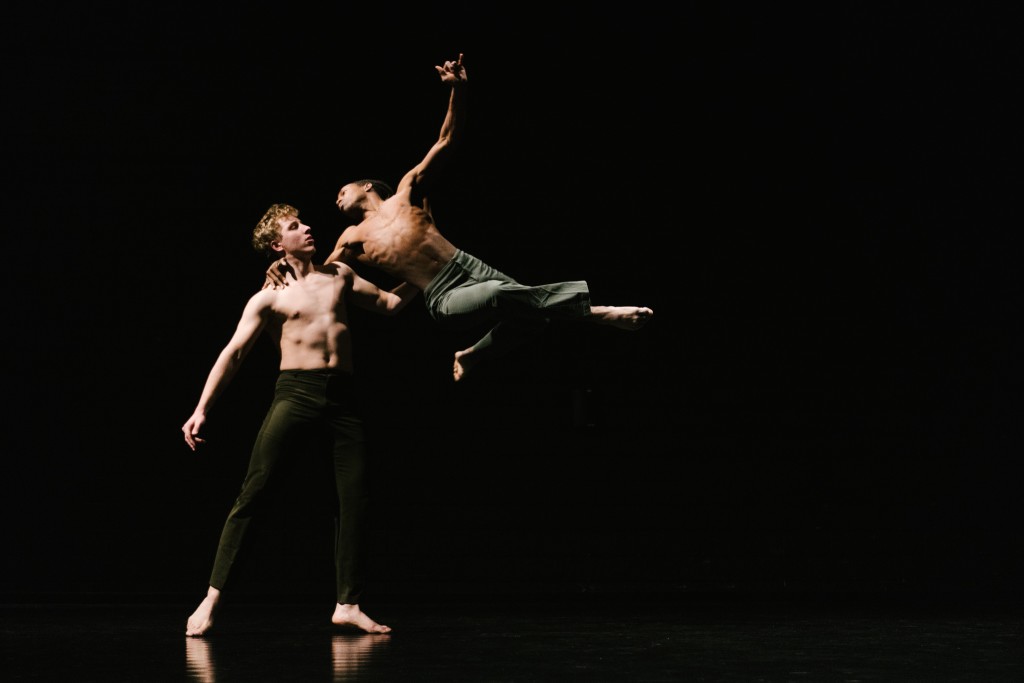 But, the theme of vulnerability is among the most persistent in the work. In particular, Higgins says it is the "willingness to be vulnerable." In finessing the original work, Higgins has focused on the significance of small details and gestures that gird the theme. There is the subtlety of eye contact, worked on extensively during rehearsals, to accentuate the narrative emotional arcs represented in the duets. Here, the dancers move continuously between phases where their movements are synchronized and the space is more intimate but then they split, moving further away and then become combative or confrontational. There is a striking suggestion of emotional and physical exhaustion, heard in the dancers' breathing.
The collaborative aspects that have led to the creation and forthcoming performances of In. Memory. Of. indicate once again the tremendous scale of high-quality artistry that defines the Salt Lake City dance scene. The original work was a standout selection at the Great Salt Lake Fringe Festival and Higgins leveraged the initial responses as a creative entrepreneur, raising funds, securing a new performance venue and collaborating with community groups to round out the experience.
The ensemble of dancers represents artists who rise more than capably to take on the demands of a sophisticated work with a strong narrative component. Among the four returning dancers (which includes Higgins) are Micah Burkhardt, a Minneapolis native who started in hip hop and gained experience in modern dance and other movement languages and forms as a University of Utah student. Burkhardt, who works as a freelance dancer and choreographer, says this experience taps into an authentic perspective that many artists look for and that preparing this work has managed a level of professionalism that one would normally expect at a fully established small dance theatrical company.
Another is Jalen Williams, a University of Utah ballet major whose performance portfolio includes numerous ballet and modern dance appearances across the country. Williams says in a written response, "And just being able to work with my peers and colleagues through this process has inspired me to push myself in another direction of dance that I haven't been able to dive into for some years, but this experience continues to teach me about versatility in dance, as well as a story teller."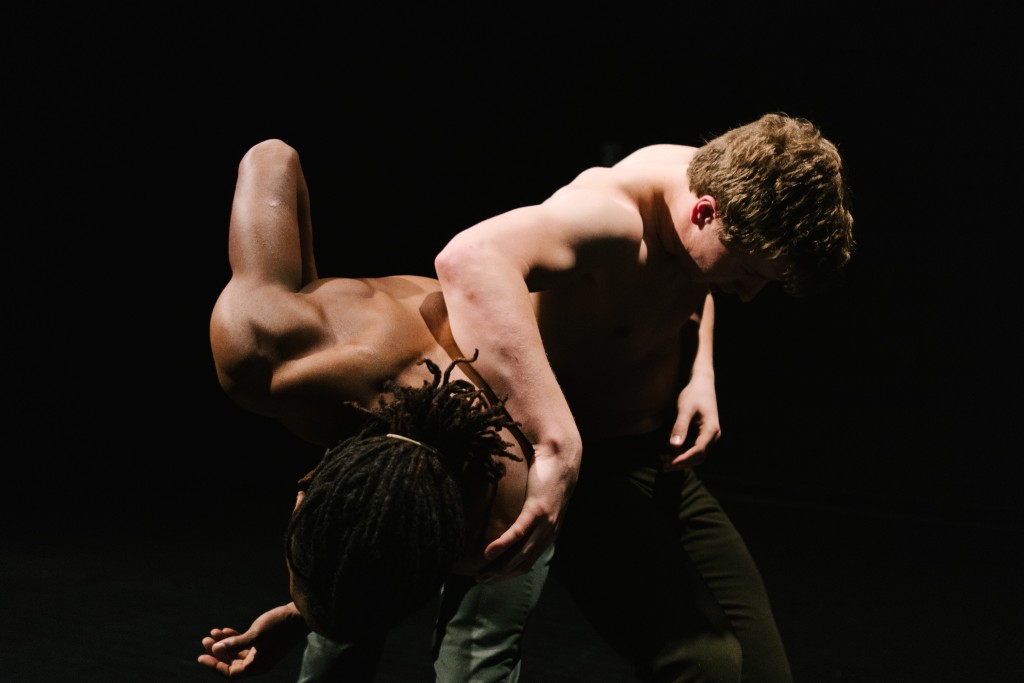 Natalie Border, a Utah native who graduated from The University of Utah with her bachelor of fine arts in dance, has appeared in various concerts including recent performances with RDT and Ririe-Woodbury Dance Company as well as other area choreographers and has produced her own show. Border, who stepped in as a substitute just two weeks before last summer's premiere of the original work, says it has been "amazing to see how this work came from essentially nothing and became a larger piece that reaches out to a community outside of the dance community."
The efforts in the creative process have included insights and perspectives from community groups including The Road Home, National Alliance on Mental Illness (NAMI), Volunteers of America and The Neuropsychiatric Hospital of The University of Utah. Following the performance, there will be a half-hour discussion which Higgins believes will amplify the intent and meaning of the work audience members will have just seen.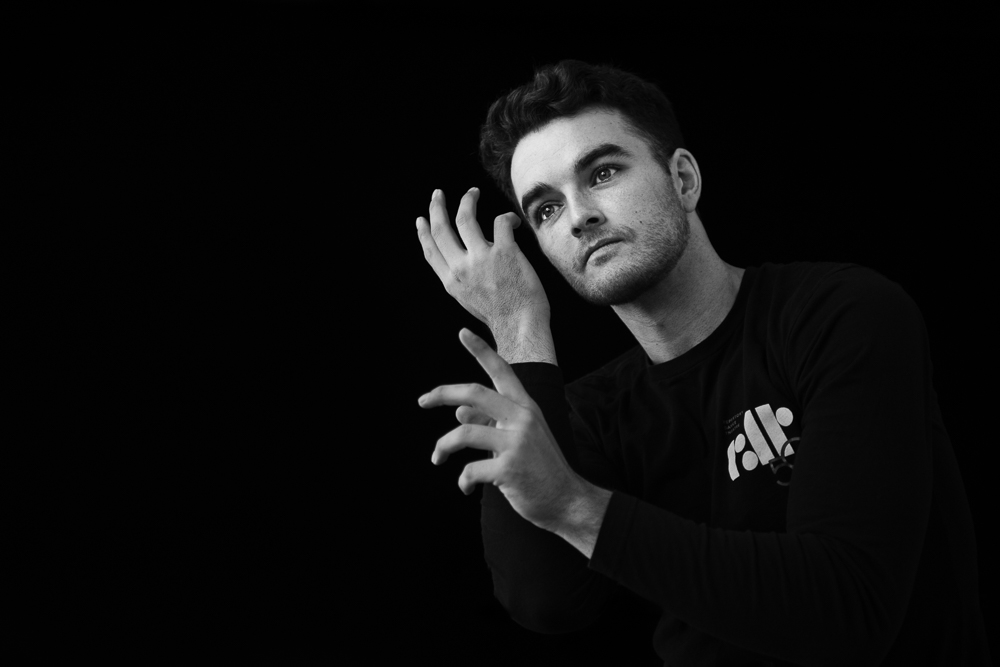 The two new dancers come from the Utah Valley University's dance program. Lyndi Coles, a Pocatello, Idaho who will graduate this year with a bachelor of fine arts in modern dance, has worked on numerous projects including dance films and research about dance education. Coles says the experience has been an intense but delightful challenge of understanding "how my dance movements precede not only what I want to express verbally but what I really need to say" and to do it in a visceral yet authentic way.
Betheny Shae Claunch, a Payson, Utah native who now dances with UVU's Regional Ballet Ensemble as a freshman and has worked on film and animation projects, is the youngest performer. "This is my first real dive into the professional dance world," she explains, "but it has demonstrated just how story can be brought into dance."
For more information, see the RDT's Link Series webpage and for tickets, see the ArtTix website.
Photos, courtesy of Dat Nguyen.