Next month's 17th Gina Bachauer International Artists Piano Competition in Salt Lake City unquestionably will be the most cosmopolitan representation of gifted pianists in the Foundation's 42-year history.
Forty pianists, ranging in age from 19 to 32, will represent 17 countries, as they compete in the quarterfinals that will lead ultimately to finalists who will perform two concerts with the Utah Symphony. While Russia, the homeland of the last two gold medalists, will have seven competitors, the U.S., which last saw an American win in 2006, will have nine pianists.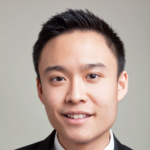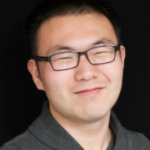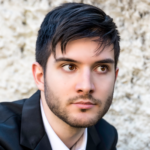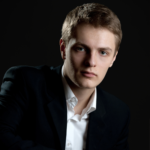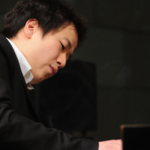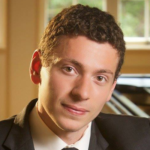 Of note, Asia's representation has grown significantly in this elite competition with 13 soloists, including six from South Korea and three from China, where an estimated 50 million students are taking piano lessons. The competition features an artist representing Algeria for the first time. Other countries of note include Peru, Croatia and the Ukraine.
Indeed, the competition, which runs from June 11 to 23, has a distinct Olympian flair that should appear to Utah residents. In this quadrennial cycle, 216 participants submitted recordings and applications for consideration. The jury, comprising internationally known performers and teachers, selected 85 to compete in preliminary rounds. These included individual short recital programs that were held in four cities: Hamburg, Hong Kong, Moscow and New York City. Kary Billings, executive director, says the starting pool of musicians for this year's competition was of the highest quality ever in Bachauer's history.
The 40 selected from the preliminaries come to Salt Lake City for the concluding rounds so audiences see a rigorously curated slate of the elite pianists who are among the most sought performers from the world. The list will be whittled to 12 for the semifinals and then three for the final round, in which each pianist will perform two concerti with the Utah Symphony. By the time medals are awarded, the finalists will have performed approximately three hours of music plus two appearances as concerto soloists.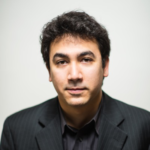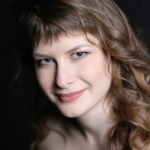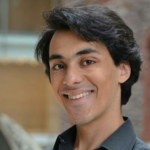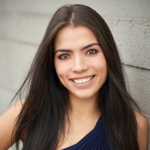 The sense of international competition is accentuated by simple props. Flags representing each of the country homelands for the performers adorn the venue and this year's assortment of 17 is the largest. Likewise, some audience members attend to cheer on a favorite son or daughter of a specific country. And, many piano teachers and students attend performances that are as valuable as any traditional piano lesson could be.
It is a convenient opportunity to see at one location an impressive and substantially large class of outstanding pianists who will cover a diverse spectrum of music and styles. One of the most apparent observations is the different types of schooling and technique represented by the musicians. There are more than subtle differences among the Russian, Korean, American and European schools.
More significantly, mainly due to the immersive access to digital media and global collaboration, many 21st century pianists represent an extensive cross-fertilization of pedagogical styles and technical aspects of playing. This translates to performers who consistently have pushed the virtuosic and expressive bars of playing to vigorous and adventurous levels. Douglas Humpherys, the first Bachauer gold medalist in 1976, recalls a humorous line about what makes American music schools different: "A Russian professor teaching a Chinese student how to play German music."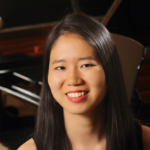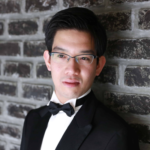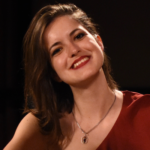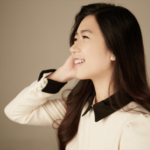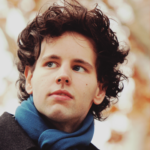 Through most of the rounds, pianists are free to select any music from the classical piano repertoire. In the quarterfinal rounds which open the competition, pianists will perform a 20-minute and a 40-minute program. Semifinalists will be announced June 16 and will perform a 60-minute concert on June 18 and June 19.
The three finalists will be announced afterward and will select two concerti from a more limited repertoire: one representing the 18th century and the second from the 19th or 20th century. These concerts will take place on June 22 and June 23 at Abravanel Hall.
Pianists will select one of a ten-concerto selection composed by Mozart or either of Beethoven's first two piano concerti. For the second set, pianists can select from Beethoven's three remaining piano concerti as well as works by various composers including Chopin, Schumann, Liszt, Brahms, Grieg, Tchaikovsky, Ravel, Rachmaninoff or Prokofiev. The curated list represents the among the most celebrated piano concerti of the classical literature.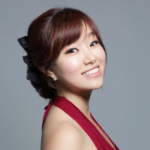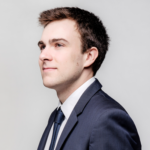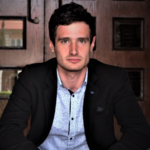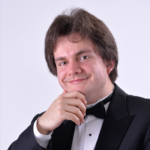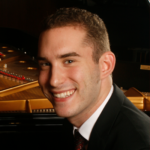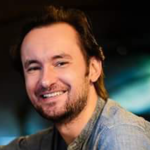 First prize includes a $50,000 grant, commemorative gold medal, concert engagement for New York City, concerto engagement with the Utah Symphony and a recording contract on the Arkiv Label (donated by Steinway & Sons), along with other items. Second prize includes $25,000, commemorative silver medal, concerto engagement with the Utah Symphony and other items. Third prize includes $15,000, commemorative bronze medal and concert engagements. Finalists also will have a Bachauer CD recording of their selected repertoire. There also are awards for semifinalists.
Many of the medalists, including those who have taken the silver and bronze prizes in the competition, have gone on to stellar careers. Xiang Dong Kong of China, who won the Bachauer gold medal in 1988, had gained a bit of international prominence eight years before he performed at the competition. During the Cultural Revolution, when China criminalized any teaching or performance of Western art and music, pianists had to go to extraordinary measures to ensure their neighbors would not hear them play or listen to classical music.
Kong's mother made a cardboard replica of a keyboard so that the boy could practice safely while he and his mother quietly sang the notes. Kong was 11 when he played for the late violinist Isaac Stern, as shown in the 1979 documentary From Mao to Mozart, directed by Murray Lerner. At 17, in 1986, he was the youngest prizewinner ever in the legendary Tchaikovsky competition in Moscow. As he said in a 1995 interview with The Los Angeles Times, "I got about 100 engagements in 17 countries from the Bachauer. The Tchaikovsky, that was rubles–and that was it, you know?"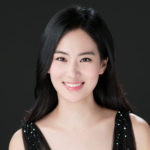 Andrey Gugnin, the 2014 gold medalist, saw immediate rewards from the Bachauer. Russian conductor Valery Gergiev invited him as a soloist in performances by the Mariinsky Orchestra and the London Philharmonic Orchestra. Well known for his recordings of piano works by Dmitri Shostakovich, he recently started recording with the Hyperion label, along with performances on four continents. His Shostakovich recordings were featured in Steven Spielberg's Bridge of Spies, which included an Academy Award for best actor in a supporting role.
Lukas Geniušas, the top prize winner from 2010, has enjoyed similar success. He took the silver medal at the 2015 Tchaikovsky competition and recent performances have included festival, symphonic and recital appearances in New York, Europe and Tokyo.
The last American to win a Bachauer gold medal in this specific competition, Stephen Beus (2006) also took first place in the Vendome Prize International Competition in Lisbon. Lori Sims, the 1998 winner, currently holds the John T. Bernhard chair as professor of music at Western Michigan University. She also teaches and performs during the summer at venues including the Eastern Music Festival in North Carolina and the Internationale Konzertarbeitswochen in Goslar, Germany.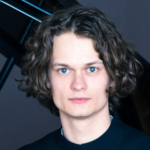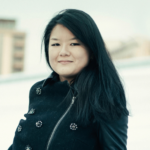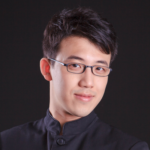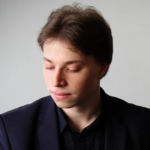 Bachauer uses a nine-member jury for the Salt Lake City rounds, and five-member juries for preliminary rounds It also was the first international piano competition to use a simple voting system that encompasses three options: yes, maybe, no. The scoring then is ranked according to frequency of the jury votes in these categories. Many international competitions typically have used elaborated point systems that are akin to the complex technical systems encountered in Olympic scoring for sports such as diving, figure skating or gymnastics.
Other international competitions have adopted the Bachauer system, which was introduced in 1980. Humpherys says the simplified system has functioned to eliminate distracting controversies or ambiguities about the scoring of a performance. "It's a simple question that is put to the jury: Would you want to hear the soloist again in a competition performance?," he explains. The scoring system, he adds, is set to instill a positive approach to the voting process, as opposed to one that lets small lapses, mishaps, or temporary blips obscure overall strong elements of style, technique and expression.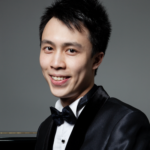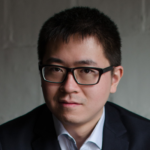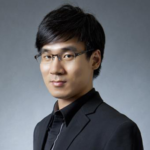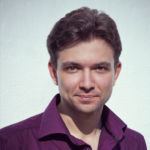 Many of this year's competitors have submitted videos which are available on the Bachauer YouTube channel. They offer their perspectives on their experiences. Many are humble and wise, given their relative youth. Chun Wang says,"To make a change is always very difficult and requires some time. Sometimes it's okay to be slow and to be frustrated; just try to be nice to yourself and enjoy the learning process."
Many of them also have participated in international competitions. Last year, Wang won the top prize in Jaén, located in the southern part of Spain, at the Concurso Internacional de Piano. Florian Feilmair competed in the semifinals of the 60th Ferruccio Busoni International Piano Competition in 2015, as did Stefano Andreatta in 2017. One will note just how many of these pianists already have emerging careers.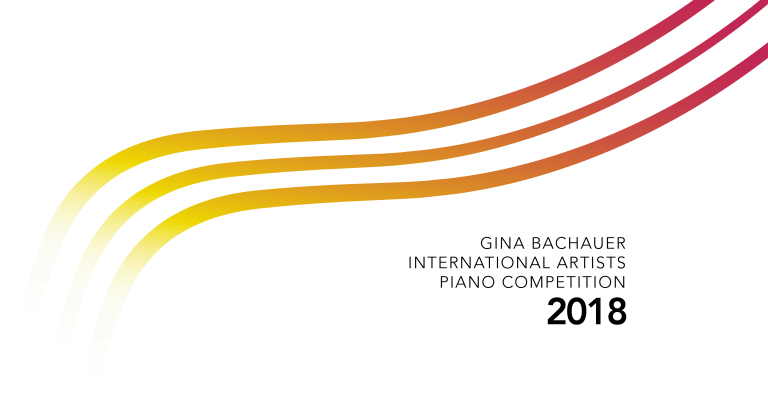 Solo round performances will take place in the Jeanne Wagner Theatre at the Rose Wagner Center for Performing Arts and finals will be held in Abravanel Hall. Tickets for the solo rounds are $7 for students; $15 for general admission, and they are good for the entire day. Solo round sessions per day last six hours but audience members can come and go, as they please. Ticket prices for the finals are $15 for students and $30 for general admission. Competition passes are $50 for students and $150 for general.
The competition organizers also invite local residents to volunteer at the venues or to sponsor the performers by having them as a guest in their home.
Ticket information is available at ArtSaltLake.org.