I hereby recall the water from your cells,
The sea sends me word
Via an emissary.
"I have a need for fuel
(On the threshold of winter).
Now I understand why for some time
Dark clouds have hovered above me:
Within them there's a large part of myself
Waving good-bye.
The Emissary of the Blue Sea (Marin Sorescu (1936-1996), translated from Romanian by Adam J. Sorkin and Lidia Vianu, from The Bridge (Bloodaxe Books)
In one of the most adventurous explorations of music by an American composer whose career and approach are unique in many ways, the NOVA Chamber Music Series is presenting this week a festival of three concerts featuring several major works by Michael Hersch, including the production of his chamber opera and monodrama On The Threshold of Winter.
As NOVA regularly pairs the works of current composers, especially those from Utah, with other music in discerning intriguing connections and juxtapositions, this particular music festival is the culmination of a long-term vision Jason Hardink, NOVA's artistic director, has nurtured. The acceptance of new music is tied to a long-term phenomenon of appreciation in which listeners begin to make a connection, the willingness to perform it regularly and its acceptance for original musical expression over the next two, three or four decades.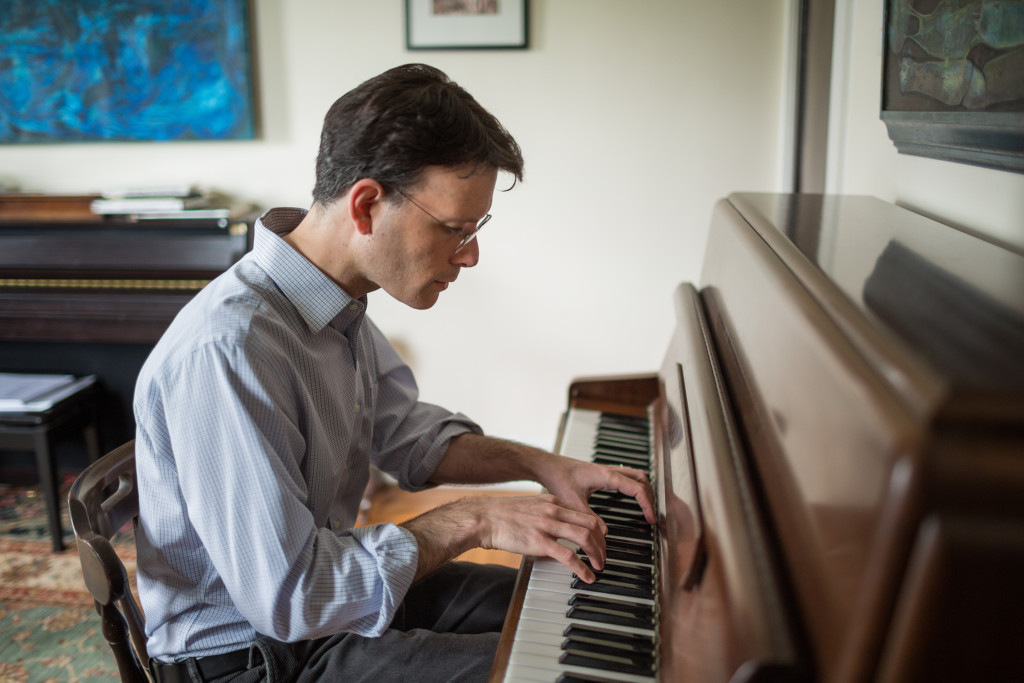 This is the most common story in music history. "The idea is to bring in a young American composer who already has established a base and reputation and to select music where audience members 20 or 30 years from now will be able to recall that they heard these works in some of the earliest performances of it," Hardink explains.
Hersch's appearance this week is one of the most significant events to occur in the Salt Lake City music scene. At 46, Hersch already has earned a distinguished reputation for his music and his development as a composer. A native of rural Virginia, where his father went into business as a beef salesman and his mother is a writer, he came to music in his late teens, comparatively later than one what might assume after listening to his music. Hersch was a quick study in all aspects, learning to play the piano and he began composing at the age of 19.
An intensely cerebral and self-effacing creative artist, he is touched sincerely by NOVA's efforts. "I am still processing that these three concerts of these works that are not heard frequently, if at all, will be taking place in Salt Lake City," Hersch says in an interview with The Utah Review. "I am deeply moved. The three works demand an extraordinarily long time to prepare."
Hersch also will serve this week as Maurice Abravanel Distinguished Visiting Composer at The University of Utah School of Music, where he will present lectures and teach composition students.
Hardink performs The Vanishing Pavilions today at 7:30 p.m., an immense solo cycle encompassing 50 movements over a two and a half-hour running time. The concert, presented in partnership with the Gina Bachauer International Piano Foundation, will take place in the Libby Gardner Hall.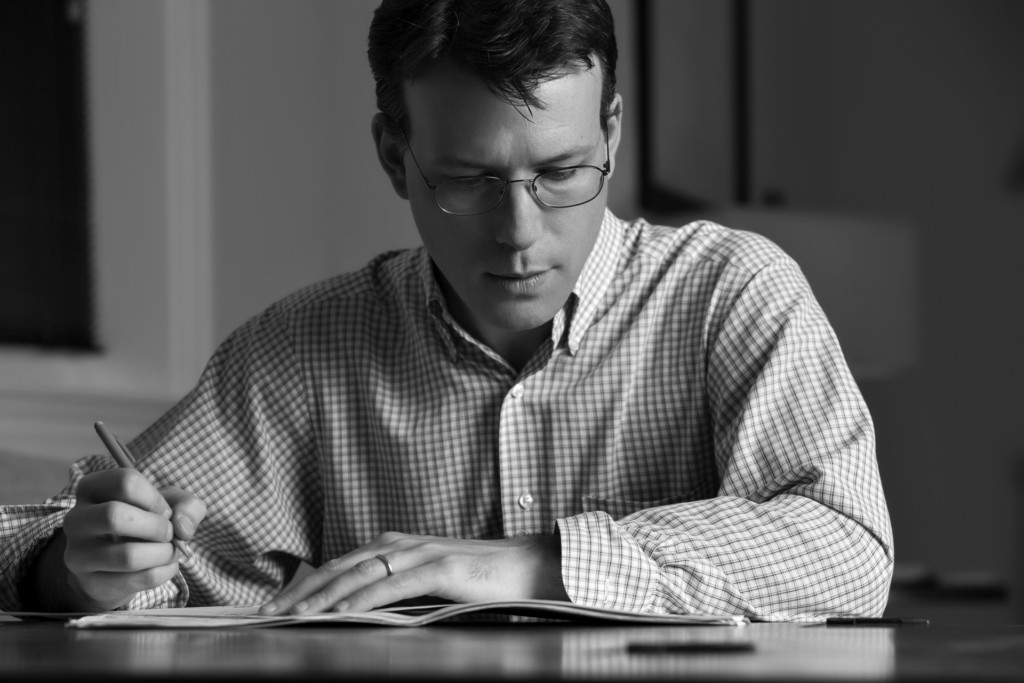 Completed in 2005, the work invokes a full spectrum of viscerality and emotions, as demonstrated in an excellent short film documentary The Sudden Pianist, directed and produced by Richard Anderson (shown below). Hardink's advice for listeners is to "sit down with it as they would any other big work such as a Mahler symphony and just openly give yourself to that experience."
The Vanishing Pavilions is an exemplary example of his compositional approach. It is insufficient to say that Hersch is inspired per se by particular events or by other forms of creative expressions or cultural arts but his music appears as a well-matched to specific citations of works in poetry, sculpture, architecture and literary prose, for example. In the case of The Vanishing Pavilions, Hersch cites the poetry of Christopher Middleton as "a companion in my life at the time." Middleton, a British literary figure who died in 2015, could not be compacted into a particular genre or style. His work might have roots in surrealism or German expressionism (he was a frequent translator of German literature) but it also was often described as erudite, playful and experimental, particularly in suggesting a collage approach to making literary connections.
The companionship Hersch finds in other art forms is integral to his composing approach. "These examples are voicing expressive impulses of what I am feeling and how they are co-existing with them," he explains. "I'm not rendering these words in the music but it is whatever was expressed in the words they wrote is what I am trying to say in the music. Their words already had achieved their full expression."
The Sudden Pianist from Richard Anderson on Vimeo.
The second concert on Tuesday, Jan. 30, at 7:30 p.m. will feature Last Autumn, scored for horn and cello, and performed by Utah Symphony musicians Edmund Rollett, acting French horn principal, and cellist Noriko Kishi. In the score, Hersch has included lines of verse from W.G. Sebald, a German poet and novelist. Perhaps the best way to think about the composer's incorporation of literary fragments is to treat them as important indicators for performers to see how their tone and approach to the music should respond to the written imagery placed at a specific spot in the music.
It places enormous demands upon the performers, but as with any complex new music in the 21st century, composers are opening up new dimensions for instrumentalists in pushing the limits and finding new sounds, textures and technique possibilities for their respective instruments. Structured as two books, Last Autumn is the musical sibling to The Vanishing Pavilions.
The week's concerts culminate in the performance of Hersch's first chamber opera On The Threshold of Winter, completed a few years ago. It features soprano Ah Young Hong of Peabody Conservatory who premiered the work. A chamber orchestra of Utah musicians will be led by Tito Muñoz, Phoenix Symphony's music director. The performance takes place Thursday, Feb. 1, at 7:30 p.m. in the Studio Theatre at the Rose Wagner Center for the Performing Arts.
The literary foundation for this opera is the final set of poems that Marin Sorescu, a Romanian poet, satirist and playwright, wrote during the last five weeks of his life, as he battling several illnesses and disease. The poems were published posthumously in 2004 in The Bridge. Hersch says that the poems paralleled the feelings he had experienced after a close friend died in 2009. In this instance, the poems form the libretto which the soprano sings.
In a 2014 interview published at The National Translation Month website, Adam Sorkin, an internationally known literary translator, notes that Hersch keeps the structure of Sorescu's final work in the libretto essentially the same, even as the composer incorporates and even repeats various fragments or sections of poems straightforwardly or in mashup format.
It is worth quoting Sorkin from that interview about the poem that became the title of Hersch's chamber opera, as noted at the top of this article. "It makes me smile that the title for his opera came from a parenthesis in one of the poems," Sorkin explains in the National Translation Month feature. "It's a poem that seems offhanded, plain, but I found it grew on me as I worked on it. It's a good example of translation in which the very most unadorned style, no-frills translation, becomes the challenge. A relatively plain style can be a lot harder to achieve, and create a voice for, that something more elaborate and ornate."
The Hersch festival is anticipated to be among the most extraordinary weeks of musical performances NOVA has presented in its 40-year history. Hersch is one of the most impressive independent composers today in the country. Last year, he received the 2017 President's Frontier Award from Johns Hopkins University, including a $250,000 prize for research and innovation. Hersch heads the composition department at the Peabody Institute.
For more information on programs and tickets, see the NOVA Chamber Music Series website.