Anthony Tommasini, a New York Times music critic who has written some of the best-selling books about classical music, says that no one really has to be knowledgeable about the art to appreciate it. "Newcomers to other performing arts, like theater or dance, don't seem to feel this level of intimidation. I'd encourage those who are curious to just go to a performance and see what they think. A symphony orchestra program — or an opera, or a piano recital — is not an exam. It's an escape, an adventure, an enrichment," he wrote in 2018.
Like many of its peer institutions in the Salt Lake City dance scene, the Repertory Dance Theatre (RDT) successfully has expanded its efforts to make the experience of appreciating dance as inviting as possible. For its upcoming November concert, traditionally RDT's contribution to holiday season programming, the company's Sounds Familiar (Nov. 21-23) offering will be a fast-paced, double-barreled choreographed venture that fuses the objectives of music and dance appreciation.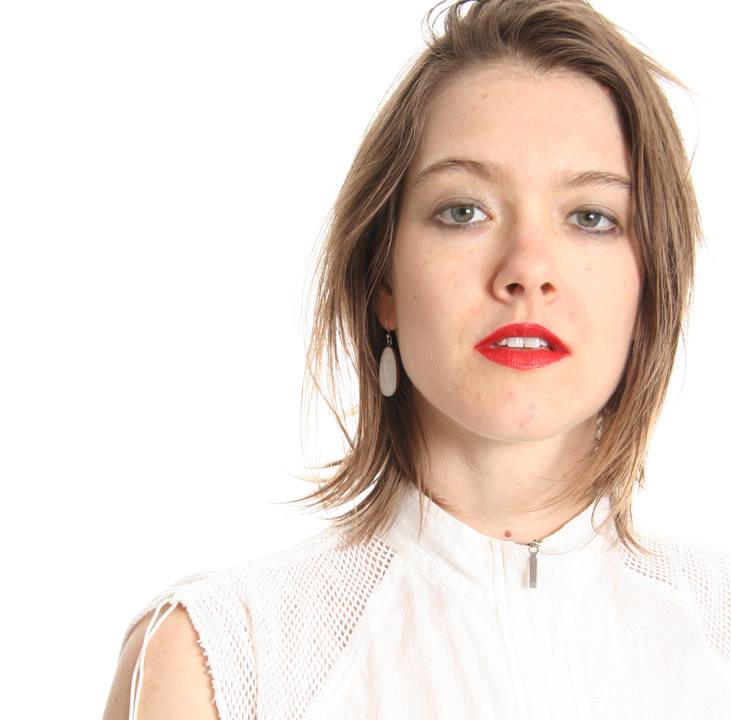 The concert will feature all new work, choreographed by a dozen choreographers, including current RDT dancers along with local artists and teachers from the modern, contemporary, ballet, aerial, jazz and theatrical world of dance. The list includes Nancy Carter from Aerial Arts of Utah, who won this year's RDT commission at the Regalia event last winter, and John Mead, an RDT alumnus who directs his own company in Singapore.
Several years ago, Linda C. Smith, RDT's executive and artistic director, discussed the limited opportunities in schools for introducing students to classical music with Scott Killian, a composer who frequently collaborates with choreographers to score music for dance. Smith cites a statistic from the Children's Music Workshop, a Los Angeles-based enterprise that produces a variety of printed, video and audio materials, which indicates that 1.3 million elementary school students do not have access to a music class. According to Maryland-based Station Resource Group (SRG), as of 2016, 11 million Americans listen to public radio classical music each week with an average of more than 200,000 listeners tuned in at any given moment. As Smith explains, sometimes the only opportunity people have to listen to classical music is when it is included in a film's background score.
Likewise, Smith says that she and Killian worry about the experience of listening to classical music, especially those works that are considered the most famous or popular, being dulled by repetitive listening or familiarity. "There is a story that Louie Horst (composer/artistic adviser to Martha Graham) became irate when he discovered Graham playing classical music on the Victrola while doing housework," Smith explains. "He maintained that music should be given full attention by the listener. I can only guess what Horst would think of 'elevator' music that surrounds us today."
In laying the groundwork for Sounds Familiar, Smith and Killian came up with an easily recognizable list of three dozen classical music pieces. They included selections from the warhorse composers of the genre, such as Bach, Beethoven, Grieg, Haydn, Mozart, Prokofiev, Puccini, Rimsky-Korsakov and Khachaturian. There also is a brief dance from the Capriol Suite of Peter Warlock, a 20th century composer who has inspired characters in novels by D. H. Lawrence and Aldous Huxley as well as several films.
Smith shared the selections with the choreographers, who were asked to rank their top three choices for the purposes of setting an untitled short dance piece, according to their individual interpretation. While most choreographers received their top preference, Smith had to juggle some choices. "There was a lot of competition for Bach," she adds. Music from the Baroque Era tends to be a popular canvas for choreographers because it synergizes well with angular, muscular, geometric-inspired movement languages. Three Bach pieces will be featured five times in the concert, including the opening Allegro of his Brandenburg Concerto No. 3, choreographed for the company by Marilyn Berrett. Molly Heller is taking the Prelude from his Cello Suite No. 1, perhaps the most familiarly heard example of arpeggiated chords ever composed, and setting three brief solos for individual RDT dancers that will be interspersed throughout the concert.
Carter is using Little Fugue in G Minor in a dance featuring six RDT dancers, including two performers strapped into bungee cords. As noted in a feature at The Utah Review last winter, artistic versatility is the hallmark for Nancy Carter, a dancer, choreographer, teacher, body worker and aerial arts performer who came to Salt Lake City 12 years ago from North Carolina.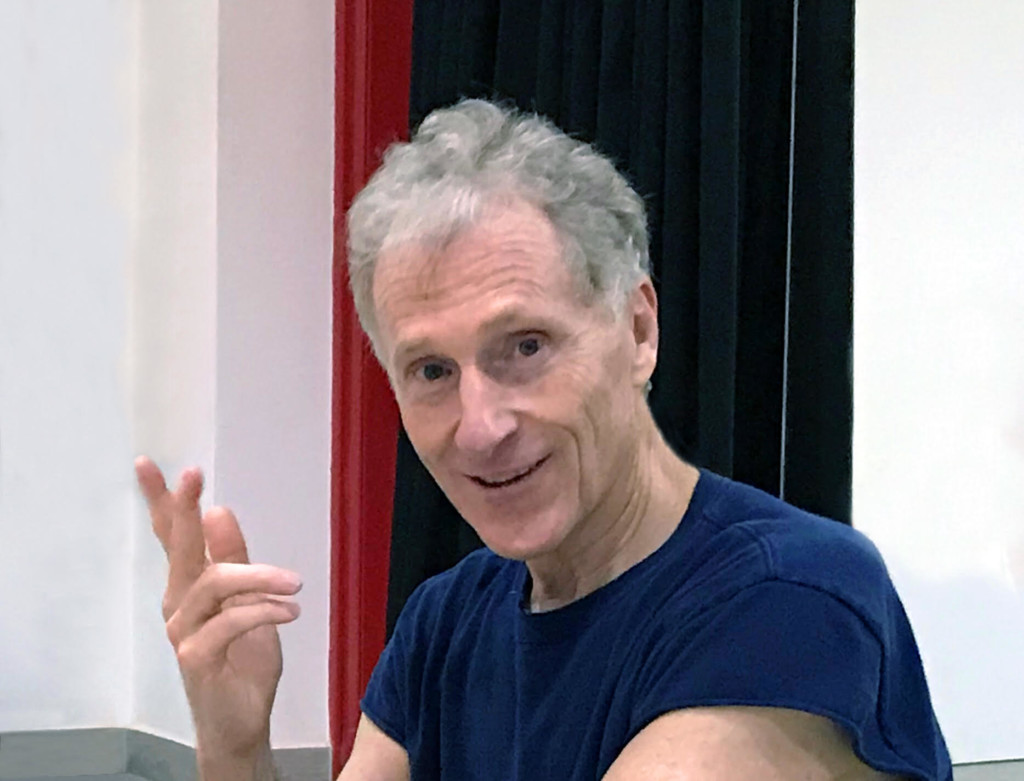 The Aerial Arts of Utah ensemble, with which Carter is affiliated, performs dance and trapeze using silk and other material fabrics, as they descend from heights, such as the long tapering crescent arch at the downtown City Library in Salt Lake City. In an earlier interview, Carter recalls learning new physical sensations – the pendulum-like swing and the feeling of dropping or falling – when she joined the group. Carter's artistic career has been focused on overcoming fear in artistic expression in various ways. She has expanded her circus arts training with various groups around the country and has specialized in Lyra, Tippy Lyra and bungee. She also enjoys performing doubles work, AcroYoga and movement on stilts. In addition to her circus work, Carter has developed her expertise in dance improvisation with Movement Forum (MoFo) and exhibits her hybrid form dance circus physical theater as Rumble Motion Jawbone.
In setting the six-minute work for this concert, Carter says she was a bit surprised, believing the dancers would take immediately to the task of moving smoothly in bungee cords. Even as dancers are known for their ability to perform leaps and other acrobatic effects, some still must overcome a fear of height or the sensation of vertigo. "It took a little longer than expected and the process was slower than what I am usually accustomed to in my internal rehearsal rhythm," she explains, adding they are learning it in just two weeks of hard rehearsals. "But, they are adjusting in making the movement seem effortless and flowing." Normally Carter uses pop music for setting movement but the experience of working with classical music, especially a piece as familiar as Bach's Little Fugue, has been a good personal challenge. She decided to blend four versions of this Bach warhorse that vary in instrumentation, interpretation and timbre. "It's been fun to hear the dancers hum various parts of the music on their way out from rehearsal," she adds.
The concert will clip along at a quick pace, as the works range in length from less than two minutes to eight minutes maximum. They include solos, duets, the entire RDT ensemble and other combos. Interspersed between the works will be short video tutorials, produced by the Utah Symphony/Utah Opera, highlighting the composers and their work. "And, every scene will have a quick scene change – no more than 30 seconds," Smith adds.
All of the musical selections are recorded. However, the famous opening movement of Beethoven's Moonlight Piano Sonata (No. 14 in C-sharp Minor) will be performed live by Ricklen Noblis. "Of course, we recommend that the best way to hear classical music is to attend live concerts by any of the wonderful music organizations in our area," Smith adds.
Joining Carter and Mead as choreographers will be Marilyn Berrett, Nicholas Cendese, Molly Heller, Dan Higgins, Stephen Koester, Sharee Lane, Sara Pickett, Nathan Shaw, Luc Vanier and Natosha Washington. Cendese also recorded the narration for the program.
While the concert comprises nearly all locally based choreographer, Mead's appearance is serendipitous. He is in Utah, considering options for relocating from Singapore, where he and his wife Lim Mei Chian have run the John Mead Dance Company for the last 15 years. Mead, a choreographer with more than 175 works to his credit, danced for five years with RDT, beginning in 1981. He and his wife are planning to relocate in southern Utah.
"Linda [Smith] had a big effect in my early career, as this was my first full-time professional company experience," Mead says in an interview with The Utah Review. "Right out of the blue, we also had to choreograph new pieces." Ever since RDT's founding in 1966, the contract for dance artists has stipulated that not only would they learn and perform works from the historic modern dance repertoire but they also would create new pieces. After he left RDT, Mead traveled the world as a choreographer, including Lausanne, Switzerland in 1988 where he won the highly regarded new choreographers competition hosted by Bejart Ballet. "I was wild then, more than ready to sow my creative oats as a choreographer," he explains. Smith adds that Mead gained the experience in Salt Lake City, when he helped lead RDT II, then an incubator for creating new dance work. It expanded professional paths for many RDT artists.
In Singapore, Mead says he loves doing "what Linda has for many years in a running a company." His company relies on a mix of supporting resources relatively similar to a U.S.-based dance company. Mead's company is classified as an institution of public character, which positions it more as a charity than as a nonprofit organization. It receives grants from Singapore's National Arts Council and the government's Arts Fund.
Mead has set the concert's closing piece for the RDT company, based on the effervescent fast-paced finale of Sergei Prokofiev's Symphony No. 1 in D Major, known as the Classical. The music is a modern interpretation of Mozart's composing style, which the young Russian completed at the age of 24 in 1917.
Performances will take place daily Nov. 21-23 at 7:30 p.m. in the Jeanné Wagner Theatre at the Rose Wagner Center for Performing Arts. Tickets and more information about the concert are available through the RDT website.