A documentary about a jazz pianist-film composer who talks with his 91-year-old grandfather about a lifetime journey that took him from the Jim Crow era days of Florida to Los Angeles as a successful business owner and another about a filmmaker recalling a 50-year-old incident when he was among the students who bullied another fifth-grade boy are yet two more of the exceptional short films curated for Sundance this year.
A Concerto is a Conversation, a 13-minute film directed by Ben Proudfoot and Kris Bowers, one of the film's two subjects, is poignant, elegant and lyrical. Bowers, 29, is living his childhood dream, working as a film composer and jazz musician in Los Angeles. As the Walt Disney Concert Hall premiere of a violin concerto titled For a Younger Self approaches, he sits with his grandfather Horace Bowers who retraces the steps of leaving behind the discrimination he experienced in Florida and eventually moving to Los Angeles, where he and wife, Alice, became entrepreneurs. Their legacy now is honored by Bowers Retail Square, which encompasses a section of the city's Central Avenue district. The elder Bowers' story is among the many definitive chapters of the Great Migration, which culminated in Black families becoming business leaders as community entrepreneurs.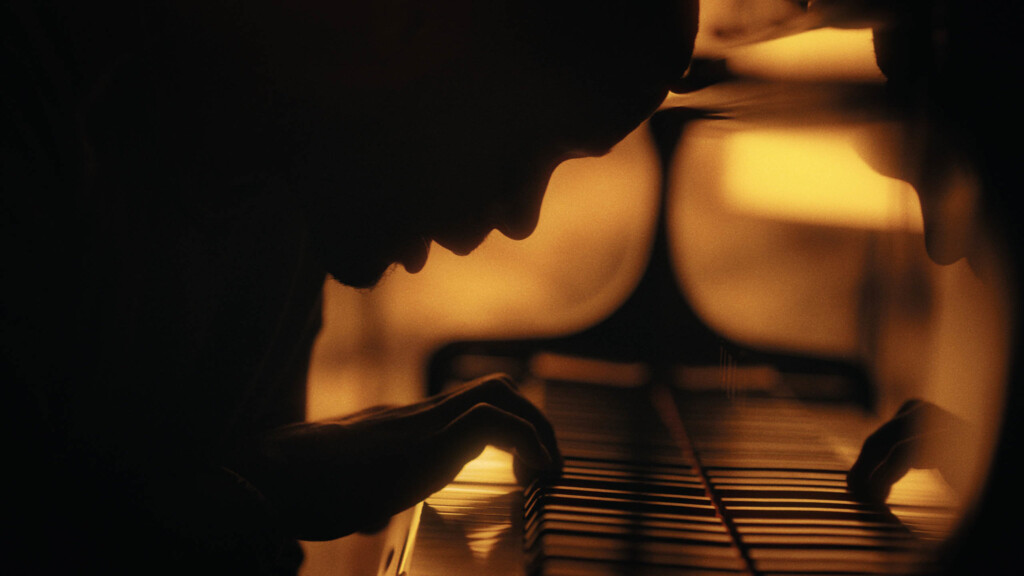 The younger Bowers is sincerely gracious and self-effacing, as he absorbs the impact of the path his life is taking. In addition to the concerto that is part of the film, Bowers scored the music for the 2018 film Green Book along with the Emmy-winning limited series When They See Us, directed by Ava DuVernay, who also is an executive producer of this short film. An alumnus of the Sundance Composers Lab, he also has scored music for video games along with documentaries about Kobe Bryant and Elaine Stritch. Recently, he composed the score for the television series Mrs. America, which ties in the life of the arch-conservative activist Phyllis Schlafly.
At one point in the film, he tells his grandfather, "I've been wondering whether or not I'm supposed to be in the spaces that I'm in." In response, his grandfather says, "Never think that you're not supposed to be there."
The film also includes clips of the young composer in his boyhood days and his grandfather's recollection about hearing his grandson play as a student. In a recent interview with Frank Oteri at NewMusicBox, Bowers talks extensively about his family's influences and his path toward a wide spectrum of musical influences, which include indie rock, hip-hop and many other alternative styles. He started playing piano at the age of four and his father was a writer for film and television. "I think that I loved the stories and all of the action on screen, all the movies in the '90s that really inspired me, but the thing that felt really magical to me was the fact that I could go listen to the score outside of the context of that and still feel the same excitement and nostalgia and emotions that I was feeling when I was watching the film," Bowers tells Oteri in the interview. "And so I got into film score music when I was probably maybe like 10 or 11 and again told my parents for a pretty long time that that was going to be my goal and my plan."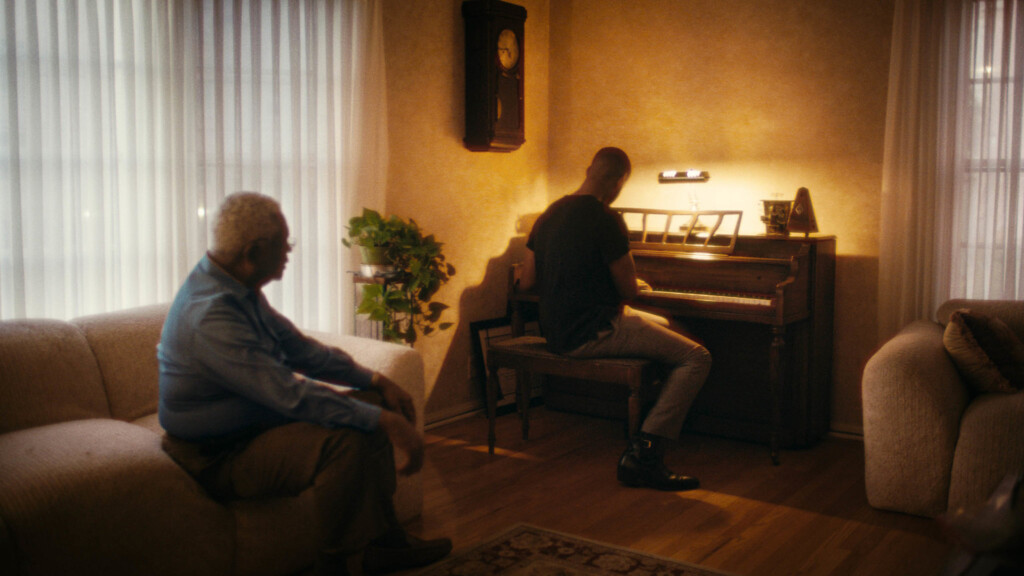 That same magical thrill comes through the short film in telling his grandfather's story. The bonus is watching a man in his early 90s demonstrating how to properly press a dress shirt.
The film is also currently streaming at nytimes.com as part of its Op-Docs short film series. The film was produced by Proudfoot's Los Feliz-based Breakwater Studios.
When We Were Bullies, directed by Jay Rosenblatt, turns out to be an entertaining, engrossing investigative piece into a 1965 bullying incident that occurred in the school yard of Brooklyn's Sheepshead Bay P. S. 194. Rosenblatt was complicit in the incident and while he manages the extraordinary effort to track down his teacher and nearly all but a handful of his fifth-grade classmates, he cannot get a response from the victim, whom he tried repeatedly to contact.
A surprising coincidence opens this 36-minute short, which Rosenblatt frames as his gesture of atonement. There is no question that the incident truly disturbs the adult Rosenblatt who is trying to reckon with how he could have complied so willingly in taunting and beating up his fellow classmate. The student's name was Richard but he was burdened with the nickname of Dick in the cruelest way that fifth graders had intended it to be.
The genesis for this short arose from a 1994 film The Smell of Burning Ants, which Rosenblatt made as a way of understanding the machismo culture by which many young males latch onto in their formative years. Rosenblatt was a college professor and a film that a student made for his class used a voice actor who turned out to be one of his classmates in the Brooklyn school. When the man, whose name also happened to be Richard, read the script for Rosenblatt's film, everything clicked. He had found one of his accomplices who had bullied the classmate (Dick).
Rosenblatt, determined to make good on his atonement, plunges into this project with the fervor of any good documentarian who wants to get as many elucidating answers as possible. What's impressive is how many of his classmates recall what happened that day. Even more surprising is that there was even a 50th anniversary reunion of the fifth-grade class – seriously. The film's strongest features are the uses of graphics and stock film footage to mark this story as it unfolds.
Rosenblatt mentions how their teacher chastised him and his classmates as animals. However, when he finally makes the cross-country trip to interview his former teacher, who is 92 and living in a retirement community, he finds that she does not remember specifically the incident that still haunts Rosenblatt's mind. It's not because of her lack of recall. She is sharp minded. She tells him that there were many incidents over the years but that also leads to the one point When We Were Bullies fails to accomplish. That is, to explain just why does bullying originate and often is unsatisfactorily explained as just one of many different experiences to be connected to the pre-adolescent and teen years. While the film suffices for Rosenblatt's own atonement it does little to put more light on a problem that remains as evident today as it did then in the 1965-66 school year.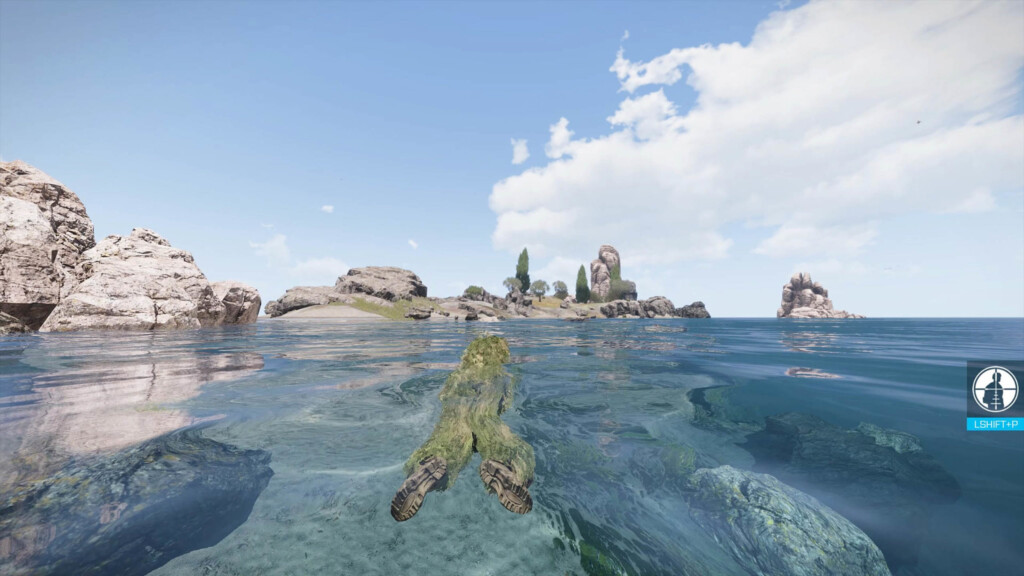 Both films are part of the Documentary Shorts Program 2, which includes six films in total. My Own Landscapes, directed by Antoine Chapon and with a voiceover by Thendral Tiroumalechetty, highlights the changes in perspectives and reactions for a military game designer after he returns from combat duty. Prior to going to the battlefield, he created scenarios that prepared soldiers for the shock of being in a different culture as well as the effects of trauma and Post Traumatic Stress Disorder (PTSD). After he returns, he tries to find solace in landscapes. It is an ingenious film told primarily through game graphics.
To Know Her, directed by Hong Kong filmmaker Natalie Chao, is a poetic statement emphasizing effects of realism of cinematic images in telling the relationship of family members to the filmmaker's mother. The Field Trip, directed by Meghan O'Hara, Mike Attie and Rodrigo Ojeda-Beck, is a curious short, which follows a daylong Junior Achievement event where fifth graders ply their nascent skills in the workplace as a lesson about how to get ahead in business. The beautifully shot and edited Spirits and Rocks: An Azorean Myth, directed by Aylin Gökmen, presents a fascinating picture of how the power of myth and religious faith steel the resilience of inhabitants on a volcanic island where eruptions are inevitable events.
For more information about the festival programming remaining, see the Sundance website.