Two marvelously entertaining queer narrative films with emotionally mature perspectives representing unlikely lovers discovering each other — – one from Vietnam and the other an American film starring a Muslim doctor living in West Hollywood – are featured in the Utah Film Center's 17th annual Damn These Heels Queer Film Festival. They are Song Lang, a feature-length debut director Leon Le, and Breaking Fast, directed by Mike Mosallam. Both films are available for virtual streaming for passholders and individual ticket buyers now through July 19. Mosallam also will participate in an online Q&A today at 6:30 p.m.
Song Lang
This bittersweet Vietnamese cinematic jewel is an excellent addition to the cosmopolitan queer cinema canon. At the heart of this romantic drama, which is set about 15 years after the end of the Vietnam War and is directed by Leon Le and co-written with Minh Ngoc Nguyen, is the country's folk opera art form — Cải Lương.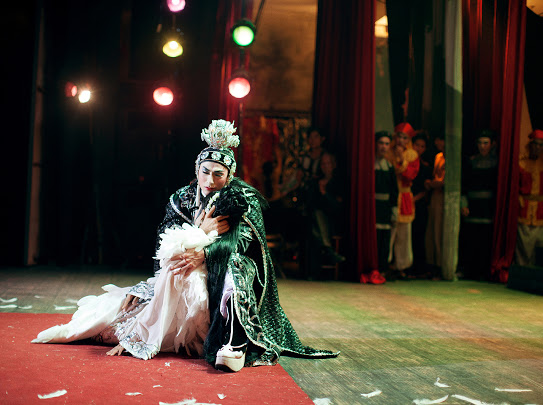 For those who have watched Vietnamese music videos, such as those that have been screened in prior years at the Utah Arts Festival's Fear No Film program, what stands out is the meticulous attention to every miniscule detail in plot structure, scenery, props and costumes. Even if a song comes from elsewhere in the Far East or even a Western musical influence, the music video becomes a fully integrated narrative.
The Cải Lương aesthetic epitomizes that scrupulous focus on setting. While Leon Le was born in Saigon, his family moved to California when he was a teen. He made two well-received short films in the U.S. but Song Lang, his feature-length debut, is a stunner of a love letter to his native roots.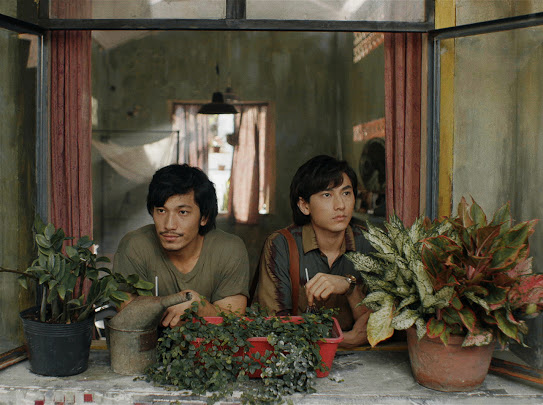 The title references a small percussion instrument that is placed on the ground which musicians use to help keep tempo. It is found in numerous scenes throughout the film. It's a hollow wooden body that measures less than three inches in diameter and is attached to a flexible curved metal piece with a wooden ball at the end. The film's pacing is certainly musical as the song lang, as the folk opera singer describes, keeps the rhythm for sustaining a life of good works and morals.
The two main characters are brought together ironically by Cải Lương. Dung, who also is known by a Thunderbolt nickname, works for a loan shark and collects debts from clients. When Dung arrives at the folk opera theater, there are flashbacks to his childhood. His parents were Cải Lương performers and would often watch from backstage. Dung became bitter, terse and aloof after his mother left and his father died.
Dung is straight business when he confronts the company about making good on its debts but is taken aback when Linh, the theater's star, appears. Linh does not retreat from Dung's tough exterior and later after a fight in the café in which Dung saves Linh from being further injured by bullies, the two discover just how much in common they share.
The film's first half sparkles with Cải Lương sumptuousness, giving the viewer just enough of a taste of this unique Vietnamese cultural phenomenon. These are laid against scenes of Dung working with his effective ruthlessness on behalf of his loan shark boss. However, the second half takes on a different nuanced tone in which the unfolding emotions of the two young men's relationship parallel the story arc of a traditional Cải Lương folk opera. There are some truly sincere tear-inducing moments in these scenes.
Le handles all of this with exquisite gossamer touches. And, his tribute to an art form that remains fully intact in his soul so many years after living in the U.S. is magnificent. The actors who portray the main characters Lien Binh Phat and Isaac are major pop idols but their evident charm is tempered by a sincere commitment to Le's elegantly developed storyline. One of the strangest but humorous bits of the film is hearing the strains of the Beer Barrel Polka played on traditional Vietnamese instruments prior to the start of a Cải Lương performance.
Much of the film was shot in an area of the Ho Chi Minh City that has retained a nostalgic appeal that fits with the Cải Lương vibe and there are plenty of shots of the Thien Hau Temple, which tourists know for the incense coils. As a queer love story, Song Lang captures an essence of classical Vietnamese culture that Le believes can be resilient even as global cultural and social trends change.
Breaking Fast
There is such a refreshing charm in a queer rom-com to see two men fall in love over the nightly ritual of iftar during the holy month of Ramadan and Mike Mosallam's comedy Breaking Fast offers much welcomed joy along with valuable insights of representation and acceptance even when the conventional wisdom suggests that religion is never a good topic to explore in a budding romance.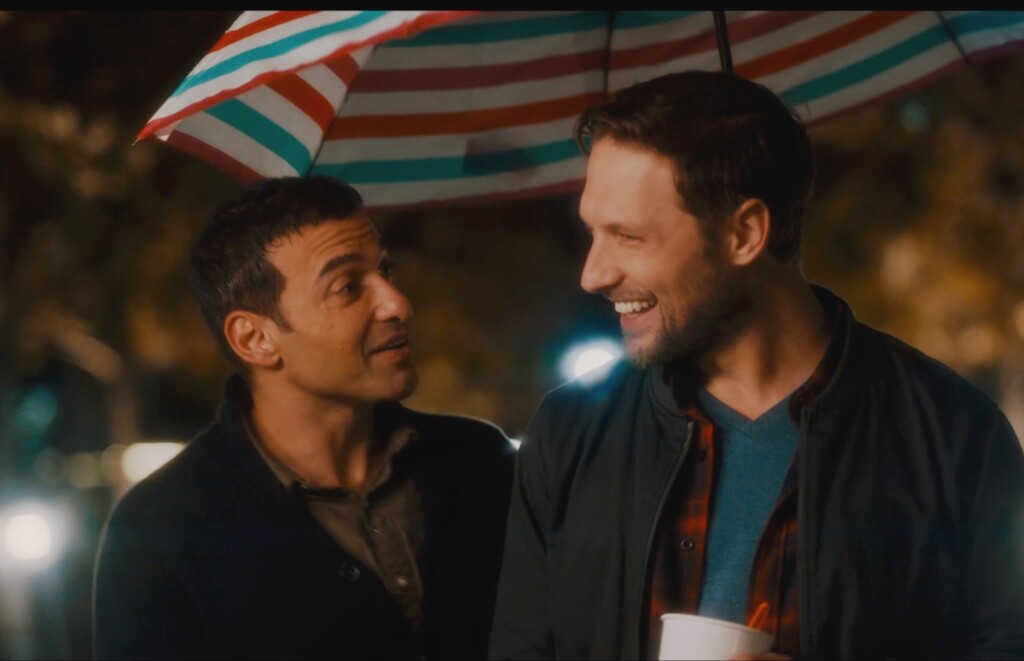 The film expands upon a short that Mosallam did five years ago and received plenty of praise during it film festival run. Mo (Haaz Sleiman) is a practicing Muslim, a gastroenterologist who specializes in liver disease. Living in West Hollywood, Mo is out and his Lebanese family accepts and supports him completely. Mo, who has yet to lose his virginity, follows the Ramadan rituals to the letter. He fasts from sunrise to sunset and this includes avoiding impure thoughts and discussions during that time. By the way, the film's food visuals are fantastic.
Mo does have a boyfriend (Patrick Sabongui) whom he envisions marrying and everything about the relationship appears to be good except for a huge dilemma: His boyfriend is not out to his family and he is thinking about marrying a woman as cover for his sexual identity. Mo is upset because he sees his boyfriend's suggestion as immoral and unIslamic. Indeed, it is quite the contrast to see a devout Muslim, who has reconciled in his mind that his religion is compatible with his sexual identity. And, he is living in one of the country's gayest communities. Mo breaks off his relationship and his family attempts to comfort him. Indeed, his mother and beloved grandmother would be the envy of any PFLAG chapter.
The story abruptly moves one year later and Mo is mired in his single life as another Ramadan begins. His best friend, Sam (Amin El Gamal), who is also Arab but not religious, throws himself a birthday and he practically begs Mo to attend. Enter Kal, a tall American young man, whom Mo and Sam are surprised to discover can speak Arabic. He came from a military family stationed in Jordan and, in true rom-com form, Kal and Mo begin to learn more about each other. Kal invites himself to iftar every evening and impresses Mo with his cooking skills. And, of course, Mo learns that his former boyfriend now is separated from his wife and wants to reconnect.
Mosallam adds a nice heft to his storyline. In one dinner scene, Mo and Kal (Michael Cassidy) are joined by Sam and his current but short-lived boyfriend, a jock who emanates just enough of an ugly American vibe to be insensitive. Mo publicly affirms his religious devotion, which sets off a verbal confrontation with his best friend Sam, who is proud of his Arab heritage but does not want to support a religion that is willing to kill people because of their sexual identity. There are some remarks exchanged, especially from Mo that the current political climate certainly makes even communities such as West Hollywood uneasy for gay Arabs, especially those who hold on to their Muslim faith. The discussion is very enlightening for viewers.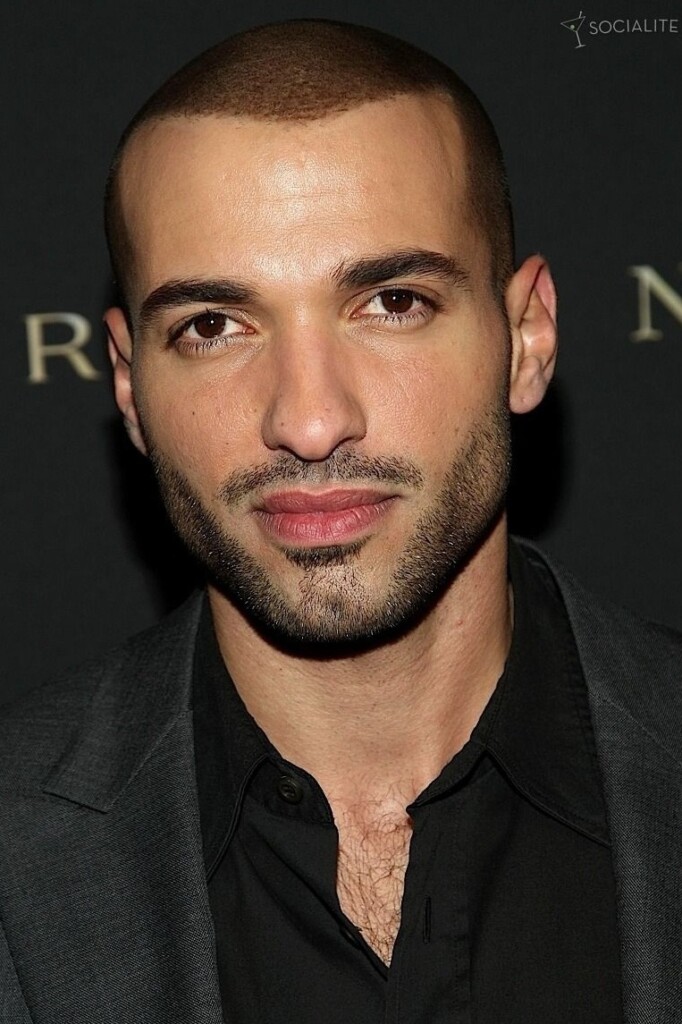 In a 2017 interview with the Arab Film and Media Institute, Mosallam, who created the docu-series All-American Muslim for TLC, was asked about his inspiration for Breaking Fast. He responded, "When a friend asked what characters in modern cinema I felt best represented my journey, as a Muslim, I was at a complete loss to name one."
Sensitive in sincere emotion and generous in wit, Breaking Fast proves the rom-com genre can be a satisfying artistic experience for queer cinema filmmakers.