A blizzard and musical inspirations from two great composers and the unique therapeutic sounds of the handpan inspire this year's newest Utah Arts Festival commissions for music and dance. The chamber music commission is sponsored by The Mandel Foundation.
Robert Honstein, Juno, June 27, 4 p.m., City Library Auditorium
Robert Honstein, 35, is in the midst of a prolific burst of making music. On the same day Juno, his five-movement, 20-minute work for chamber ensemble, premieres at the Utah Arts Festival, another new work Conduit – scored exactly for the same instruments: flute, clarinet, violin, cello, percussion and piano – will be premiered at the Great Lakes Chamber Music Festival in Detroit, as part of Hand Eye, an evening-length collaboration with the Sleeping Giant composer collective and Eighth Blackbird.
In an interview with The Utah Review, Honstein says that as the Utah commission came first, it was only appropriate to appear in Salt Lake City. "There will be additional performances of the piece in Detroit which I will be able to attend," he adds.
Each work comes from a different emotional and social inspirational source but both together exemplify the distinctive storytelling dynamics that drive Honstein's music and its nuanced approach to eclecticism which is a prominent feature of today's most enterprising composers.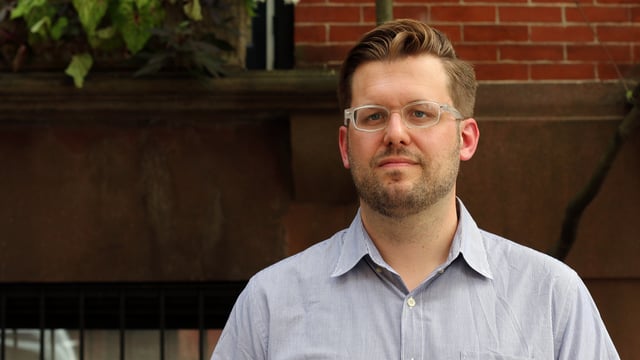 Juno reflects the past winter in New England, Honstein's home turf in the Boston area. While the first half suggested the region might escape some of winter's worst effects, a blizzard and series of snowstorms in late January changed that. "It was an emotionally charged time for me," he explains. "I was on a residency in New Hampshire staying in a cabin so I could work on this commission and meanwhile my wife [Laura] who was more than six months pregnant and was still working had to contend with the bad weather back home in Boston. I felt guilty about leaving her alone but I also was motivated to seize these three weeks to complete the music. The environment was amazingly beautiful and idyllic, and I didn't have to contend with the city problems of the snow."
Juno's five moments signify those juxtaposed feelings about the weather. The first movement reflects the tense anticipation of the approaching storm while the second tracks the transformation from that absolute placid calm right before the storm hits to the precipitation which quickly becomes slushy and dirty. The third and fourth movements chronicle the escalating frantic feelings as people are stranded and snowed in along with the frustrations and feelings of cabin fever that settle in for most people. The fifth suggests the resigned acceptance to the bleakness of the outdoors after a winter storm and the sinking feeling that winter will not end soon enough.
While on the surface, one gets a strong sense of Honstein's potential for eclecticism covering many styles and genres, he focuses more intently on writing the music from an emotional place or reaction he experiences in his life or response to a prominent contemporary dynamic in everyday social interactions. Thus, he leverages the diverse ranges and characteristics of acoustic instruments and their combinations in his works. For a commission he wrote for various percussion trios and TIGUE, an intriguing Brooklyn ensemble that blends avant-garde pop sensibilities with classical influences, he exploited sonic possibilities to the maximum of found sounds and everyday objects include cheap toys and homemade constructions. He set out to mark out a rich, diverse musical universe punctuated by sudden shifts in tonal moods. The work was titled An Index of Possibility.
He also composes music that suggests thoughts about how technology has reshaped our relationships and the ways in which we communicate to others. Conduit is a musical reflection in three movements about the synthesis between human and machine, as represented in a digital interactive sculpture 640 by 480 created by Marcelo Coelho and Jaime Zigelbaum. For example, long lines in the flute and cello move through a cloud of asynchronous repeated notes, evoking, as Honstein describes, that instantaneous moment when data passes from finger to screen.
Last year, New Focus Recordings released an album of eight tracks titled RE:you, which was based on lines from more than a hundred emails sent and received through an online dating site that were then accidentally transmitted to a friend of his. In an interview with NewMusicBox's Frank Oteri, he said, "[W]hat I think is most interesting about the technology is not necessarily the technology itself, but how we interact with it and how it affects our experiences of emotions, relationships, and being in the world. So rather than writing a piece about technology and then build a fancy robot that is super high tech, I think a poetic impulse is more interesting. The end result is kind of anti-tech because it's all for older instruments and, in certain respects, it's old-fashioned."
One of Honstein's most prominent collaborations is as one of the six composers in the Sleeping Giant collective. In addition to Hand Eye, the group most recently presented its critically acclaimed reimagination of Mozart's Requiem, as part of their Music Alive residency with the Albany Symphony Orchestra. "It was a controversial project because we changed a lot and added a lot (it should be remembered that the work was unfinished)," he explains. "But we also did it in a very reverential way keeping all of the themes and sonic moments which define the mastery of Mozart's writing."
He also is working on commissions from cellist Ashley Bathgate along with a consortium of pianists for a solo piano work.
Christopher Ruud, Andante and Hang On, June 27, 6:45 p.m., Festival Stage
Last year's dance commission by Ballet West's Christopher Ruud featured Japanese taiko drums, but one of this year's two new pieces by Ruud, Hang On, features the music of Daniel Waples who plays the handpan (also specifically known as the Hang), a much more sophisticated relative of the Caribbean steel drum which resembles a hollowed out UFO shape made from two half-shells of deep sheet and has eight tone fields and centers hammered into the side that is played by hand.
"I like the rounded sound of the drum and it inspired me to create movement that reflects the undulating shapes and horns represented in the music," he explains. The dancers pair off and on and move to and from partitions before coming back together, forming finally a cohesive identity as the whole troupe.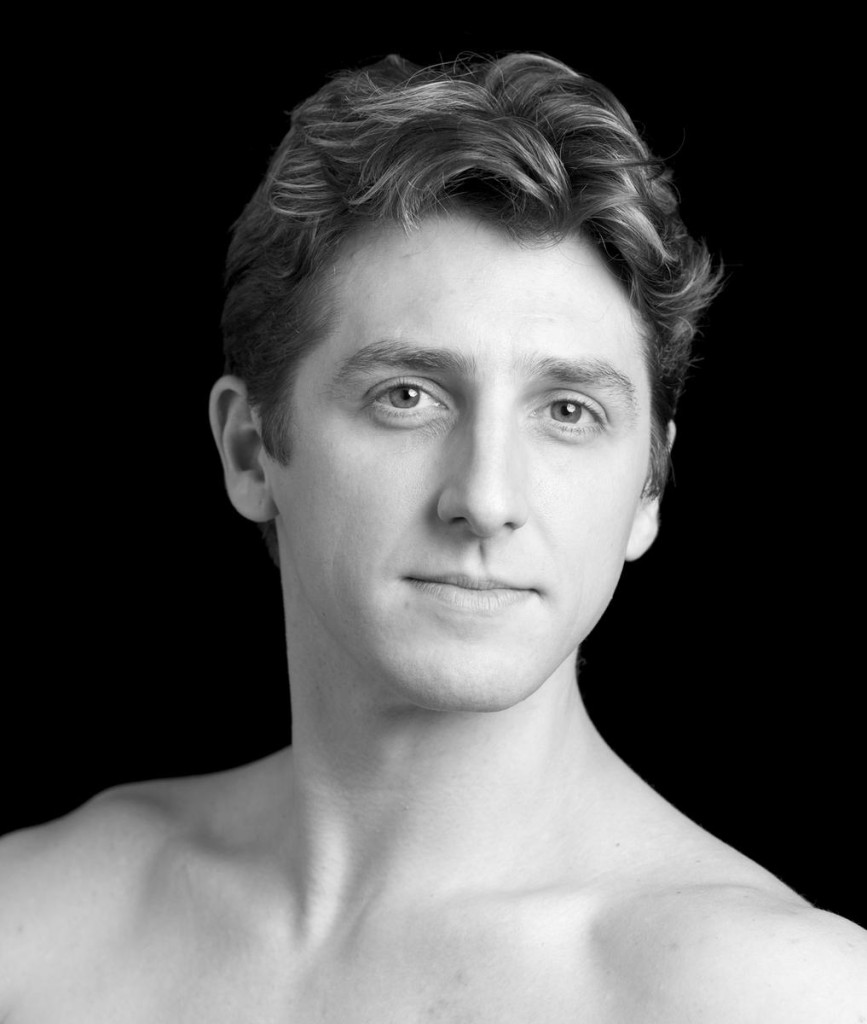 The other new choreographed composition is Andante, a pas de deux based on the slow movement of Beethoven's Pastoral piano sonata (No. 15 in D major, Op. 28). "It's a playful duet between two very good friends," Ruud explains. "It's my take on 'anything you can do, I can do better'."
He also will present a work his late father (Tomm) created in the 1980s, Bella di Notte, a duet set to the second movement of Prokofiev's Violin Concerto No. 2 in G minor (Op. 63). Ruud says his father was inspired by a flower he saw during a trip to Italy that blooms only once. The pas de deux will be performed by Katie Critchlow and Trevor Naumann.
Ruud will perform in both of his new works, along with Jacqueline Straughn. Joining them in Hang On will be Katie Critchlow and Trevor Naumann.
Ruud (a San Francisco native) studied ballet as a child and performed regularly in children's roles for the San Francisco Ballet. Heading into his teenage years in the early 1990s, he stopped ballet completely. In his final semester as a high school senior, Ruud says he, "fell in love again with the stage" when he landed an acting role in the school's drama production. He had enrolled in an actor training program when he realized just how much he loved performing ballet.
By what he describes as a "happy accident," he received a scholarship but his desire for performing professionally grew so intense that he quit school. He performed in the first 'Thriller' production of the Odyssey Dance Theatre and the best birthday gift came at 21 when he landed a spot in Ballet West. Three years later, he was promoted to soloist and became a principal at 27.
Jonathan Campbell, And Then There's That, June 26, 8 p.m., Festival Stage
A nationally renowned jazz educator and performer who up until recently was the director of the University of Utah's jazz ensembles, Jonathan Campbell, has collaborated with many jazz artists including Ingrid Jensen, Brian Lynch, Jon Stowell, Billy Pierce, Benny Green, Jon Faddis, Kevin Eubanks, Terrell Stafford, Greg Gisberg, Ravi Coltrane, Cyrus Chesnut and Geoff Keezer.
His commission is And Then There's That, a contemporary piece for big band that is driven by lyrical melodies and colorful harmonic structures. The melody is in triple meter with solos showcasing the piano and tenor saxophone. Following a trend in recent festival jazz commissions, Campbell inflects the work with distinct formal compositional elements that build through an intense development section before returning to the original melody.
In addition to receiving two DownBeat awards for jazz performance, he performed with the nationally acclaimed Jazz Lab Band I and Vanguard Combo while studying at University of Northern Colorado, where he is completing his studies for a Ph.D. In college, he was the saxophone winner of the 2003 Lionel Hampton Jazz Festival Soloist Competition. He has traveled throughout the country as a performer as well as abroad in Spain, Italy, and Thailand.
His dissertation is titled "Beyond Harmony: Incorporating Non-Harmonic Elements of Jazz Improvisation through Curriculum and Pedagogy." He also earned undergraduate and graduate degrees at Central Washington University.