In The Gallery at Library Square on the fourth floor of The City Library, Process: Sculptures by Cordell Taylor will be the featured fine art exhibition for this year's Utah Arts Festival. A Brigham City, Utah native, Taylor has worked as a professional sculptor for a quarter of a century and his work is available in numerous public, private and corporate collections and has been exhibited in solo and group shows around the world.
The exhibit, free and open to the public, will be unveiled on opening day (June 21) in The Gallery at Library Square on the fourth floor of The City Library. A reception will be held for the artists and the public that day at 6 p.m.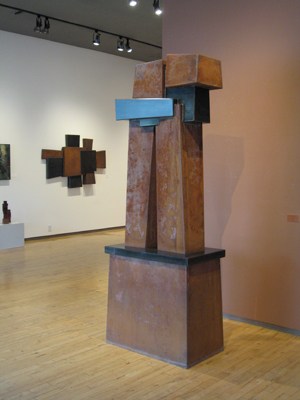 Taylor notes in his artistic statement that "nature and architecture are my greatest influences. Outcroppings of geological formations or a new museum have an equal impact on my creative energy and each send me back to the studio to derive a new composition or piece."
He also has had numerous ties to various film projects, taking on various art department roles in production. Over the last dozen years, he was worked on 19 films or television projects, including most recently Valley of The Gods, a film in post-production process about a reclusive trillionaire set against the backdrop of Navajo legend, and Looking Glass, a 2018 thriller directed by Tim Hunter and starring Nicolas Cage. In Valley of The Gods, directed by Lech Majewski and starring Bérénice Marlohe, John Malkovich and Josh Hartnett, Taylor was sculptor and head carpenter. He talks about some of his projects in Hollywood in his responses below to an email interview with The Utah Review.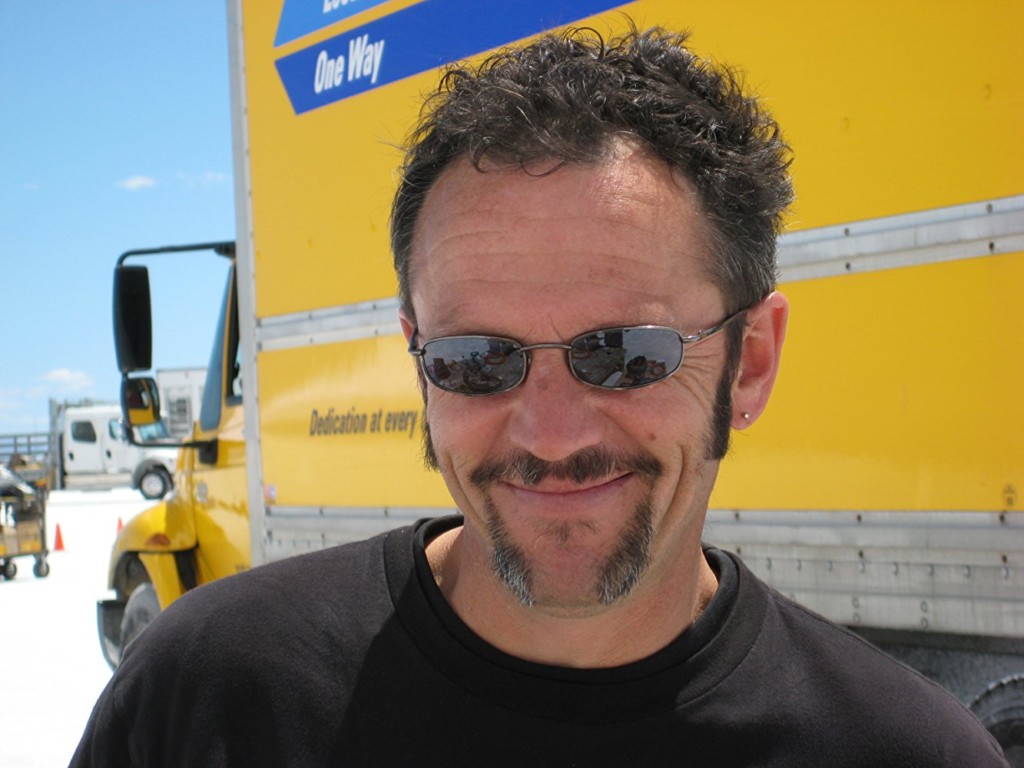 TUR: What is your training as an artist? Who do you consider your most significant influences and inspirations? Do these influences shift as you progress both in your work and life?
CT: I grew up with art. My mother was the graphic artist for my father's businesses. I had worked in a metal fab shop during high school where I was trained as a plastics fabricator, welder and woodworker. Returning to school at The University of Utah, after 10 years in the oil fields I had decided to go into engineering. This is when I realized that all the training I had experienced, as a youngster, would work well as a professional sculptor. I also worked for a sculptor as an assistant during my first couple of years in college and I saw that I could be successful if I applied myself. I was in my first exhibition as a freshman and I received my first commission as a sophomore.
I had been fortunate that I had all of this training because it propelled me into a new career. During my senior year I had my first solo exhibition, and upon graduating from the U., I was included in the National Sculpture Societies Centennial Exhibit, in New York.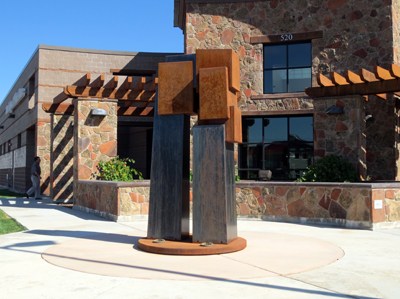 TUR: Do you work full-time exclusively as an artist? Or, how do you augment your work as an artist?
CT: Yes, I have been quite successful as a professional artist since graduating from the university in '92. I create large scale artworks for public places and I exhibit nationally and Internationally. Coming out of college I also started working in gilm which I still do. People don't realize the art side of film but it's very demanding and requires a lot of creativity.
I have worked with many stars over the years and the challenges are never the same. For 127 Hours, a Danny Boyle Film with James Franco, we recreated Blue John Canyon in five different ways in the old Granite Furniture Complex in Sugar House. For Tree of Life, a Terence Malik film and with Sean Penn and Brad Pitt, we created a dream sequence of a house fire. We have done car crashes and flips in Need for Speed, a rolling 30-foot hallway in Evil Angel for a demon to chase his adversary though a hallway b running up the walls, across the ceiling, and down again. We did a train crash in Waiting for Forever and many more challenges. Art is a major component in film and I have worked in film since graduating from the U. I guess you might call my film career a side job although I'm still in the studio every day.
TUR: Do you find it easy or difficult to start new work? And, typically, how do you prepare yourself to handle both the creative and physical demands of creating your art?
CT: It's never easy to create. I have found over the years that the best way to start a new work is to go to the studio and just do something, even if it's wrong. What I mean is that each successful piece of artwork is the result of the artist's continued pursuit of the "IDEAL," so there are usually unsuccessful pieces that precede the successful ones.
TUR: With regard to participating in the Utah Arts Festival, please share your feelings about being a part of this year's events, particularly as a special exhibition.
CT: It's kind of crazy that it has been 25 years since my first exhibition with the Utah Arts Festival. I have been a demonstrating artist, an exhibiting artist as well as a recipient of the Mayor's Arts Award and along with Lenka Konopasek, I also curated Utah Alternative, an exhibition of Utah artists working nationally regionally and locally, in a variety of different media, for the Utah Arts Festival in 2002.