Editor's Note: This is the first of a two-part series of reviews from the 2021 Great Salt Lake Fringe Festival.
With the first weekend of the 2021 Great Salt Lake Fringe (GSLF) at The Gateway now in the books, organizers say that ticket sales for live performances are close to and will likely exceed 2018 and 2019 levels. In addition, GSLF has a slate of virtually streamed shows available. The festival resumes this weekend at The Gate with performances running Aug.5-8. Tickets and more information are available here along with The Utah Review preview.
Reviews of several shows from the first weekend follow:
The Well Spoken (Bonneville Theatre Company)
Satire is a lifeblood of creative expression, well suited for the Fringe setting. In a 1971 interview with The Atlantic magazine, Philip Roth talked about satirizing contemporary politics and American presidents. He said, "Satire is moral rage transformed into comic art — as an elegy is grief transformed into poetic art. Does an elegy expect to accomplish anything in the world? No, it's a means of organizing – and expressing a harsh, perplexing emotion."
Written and directed by Aidan Powell Croft and Marilyn Melissa Salguero, The Well Spoken is fabulous satire about the co-artistic directors (Allison Billmeyer and Lexie Thomson) of a community theater company who believe they are fully sensitized to the expectations of diversity, inclusion, equity and access as they prepare to mount a production of Shakespeare's Richard III. Confident and proud of their social media post announcing the show, the directors are shocked by the deeply negative response but are still too pained to realize the full impact of their feckless platitudes.
The script is packed with a minefield of exaggerated stereotypes that encapsulate perfectly the deftly executed critique put forth in the production. What is marvelous about this play is how readily transferable and translatable the critique can be in switching up the setting to other performing arts settings or media and publishing as well as the corporate boardroom. Whenever institutions attempt to respond to a crisis, tragedy, or to a profound problem of inequities and inequalities, many dutifully follow the same formula. That is, publicly condemn the moral shortcomings surrounding the inequities while proclaiming solidarity with the groups most affected and bungling the connection to a relevant performance and production, which is promoted on a wave of sympathizing public sentiment with the perception that the art created from this point forward will be, to borrow the words of Leonard Bernstein, more beautiful, intense and devoted than ever before.
As for The Well Spoken, the satirical value is portable, making it just as elucidating in the offices and spaces of institutions where creative entrepreneurship takes place as it is on the Fringe stage.
Wild Swimming (Stone Fruit Theatre)
Premiered in early 2019 at Ferment Fortnight in the U.K. and then later that year at the Edinburgh Fringe, Wild Swimming receives a rollicking, delicious Utah premiere at the GSLF. Directed by Shianne Gray (who also is co-director of the festival), actors Suni Gigliotti (Nell) and Alec Kalled (Oscar) navigate magnificently the hourlong time travel experience through four centuries, along with nine costume changes, choreography and numerous props to wield.
Written by Marek Horn, Wild Swimming is a smart chain of events that effectively leverages a decent range of the metaphor suggested by its title. The play's fast pace nevertheless makes apparent the parallel timeframes involved in the story. The play starts in the late 16th century on a beach in Dorset. Oscar is about to start his university studies and, of course, Nell is prohibited from enjoying such privilege. The play culminates an hour later with Oscar finishing his studies and both deciding how their relationship should be now that they are full-fledged adults. But, it is the second timeline of evolution that animates the most consequential aspects of their story. Oscar aspires to distinction as a poet while Nell, at the outset, seems to have no substantial aspirations. Both come from well-heeled backgrounds but in the context of that starting point in the play, Nell is socially expected to be focused on leisurely pastimes, unlike that of Oscar.
Both are privileged but what really sets the tension is gender and thus Nell's trajectory in the piece pulls her indifference into a confident self-realization of all the constraints imposed upon women. Likewise, the various costume changes highlight changing attitudes about being liberated from gender constraints in swimwear and the enjoyment of swimming. The language of the play is unquestionably contemporary and frank in its sexual candor. Add in water pistols, thumping rhythms of pop dance music and a couple of bits of audience interaction and the show crackles with relentless energy in its quick pace.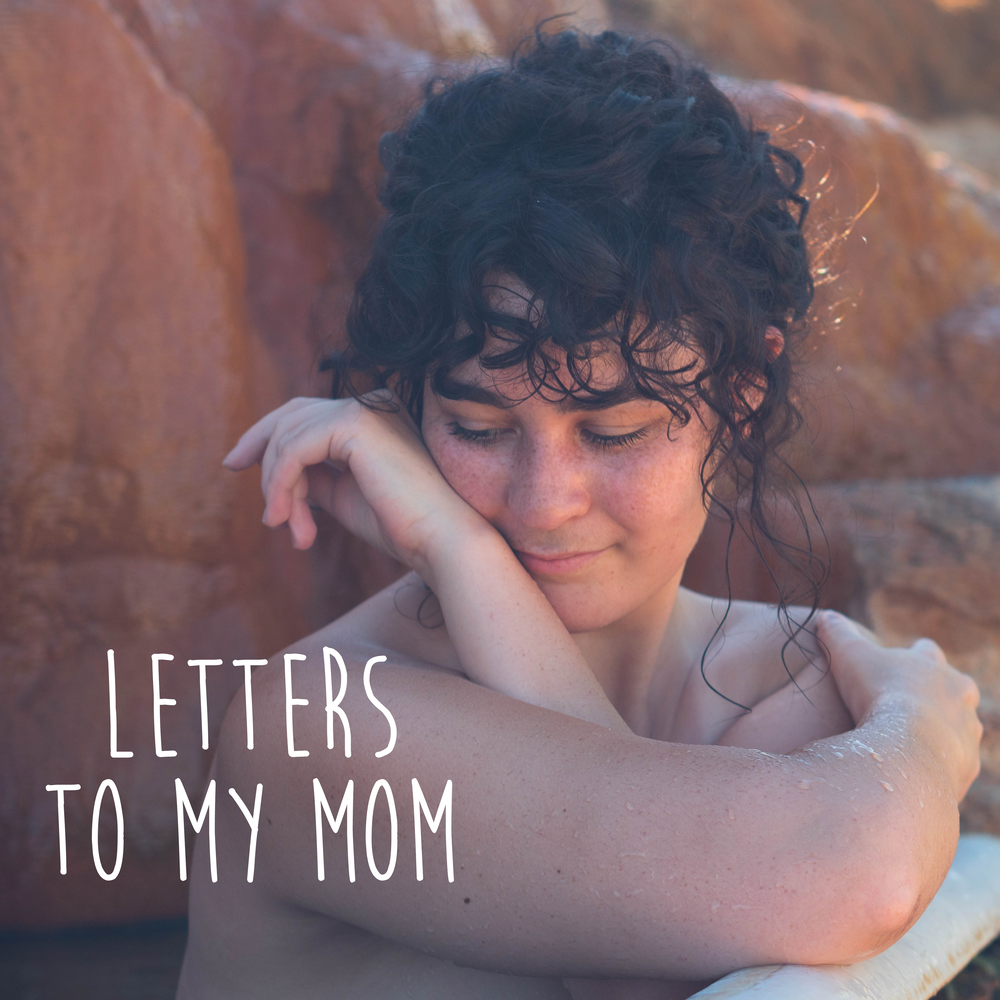 Letters to My Mom (Merry Magee)
A truly elegant, sensitive, intimate piece, Merry Magee, actor and licensed massage therapist, explores how her complex relationship with her mother has guided her on her own journey to heal and thrive from the wounds of that relationship. Magee achieves an exquisite balance of emotional intensity with a soothing sense of amelioration along with acceptance and courage.

During the performance, Magee gives a massage to a client while a video streams in the background about interactions between Magee and her mother (acted by Elizabeth Golden). It is a comprehensive holistic treatment about a pivotal reconciliation, even if one is not necessarily physically present to resolve the discontent in that relationship.
home bass (Fem Dance Company)
The local Fringe definitely should have more dance performances. Salt Lake City's dance culture has a deep, richly talented bench and represents some of the most exciting original creative enterprises in the local performing arts landscape. Fem Dance Company makes its first official appearance on the stage with home bass, a short work for five dance artists that explores in three movements the primal power of the bass rhythm that is ubiquitous in the human lifetime. It is the pulsing bass rhythms that gird our true sense of being at home, even before we are born, when in the womb we respond to the heartbeat of our mother. The new work suggests that this is far more than a stylistic element. Its impact on the range of body movement is more profound than what we might consciously realize.
The company was founded by Artistic Director Alicia Ross along with five movement artists: Ruby Cabbell, Jorji Diaz-Fadel, Christi Harris, Nicole Smith and Becca Speechley.
Strangers: a homo's odyssey (Tom Roche)
Actor Tom Roche's solo show, produced in partnership with Flying Bobcat Theatrical Laboratory is an astute, realistic piece about queerness, discovering one's genuine identity and the mythology of finding love and dating in an unforgiving callous contemporary social media environment.
Roche's piece, aptly titled Strangers: a homo's odyssey, reminds that gay life often is like a never-ending audition and apps such as Grindr can be an unrelenting learning laboratory, even if we happen to be lucky enough to come onto a Zeus who might be too good to be believable as sincere and genuine. Queer life today is in the midst of perhaps its greatest liberation but then why is the odyssey still so damn difficult. Alienation is always a risk even when we believe the platform affords us spontaneous, visceral connection online. But, yet there is always that possibility where two strangers will find that spark to take it offline and venture together on their own odyssey.