Few dance companies in the U.S. would take the audacious path of holding a choreographer's competition in which the audience determines the winner with the prize of a commission for a composition to premiere in the company's next season. However, the format of Regalia, the largest fundraising event each year for Repertory Dance Theatre (RDT), has proven to be a winner, capped by consistently excellent premieres of new work in the following seasons.
For example, Nancy Carter, the 2019 winner of RDT's Regalia choreographers' competition and part of the Aerial Arts of Utah, set an astonishing take on one of Bach's masterpieces for organ, Fugue in G minor, BWV 578 (also known as the Little Fugue) as part of the company's Sounds Familiar concert last fall.
For Regalia, five choreographers will have just four and one-half hours to create and set a new work (of no more than six minutes in length) for a group of dancers they will meet for the first time. On March 7 — that same day — the four new works will be presented by RDT and other Salt Lake City area dancers at an 8 p.m. performance in the Jeanne Wagner Theatre of the Rose Wagner Performing Arts Center in downtown Salt Lake City.
The prize is a commission to create a complete work in the 2020-21 season, decided as audience members will "vote with their wallets" using paddles to select the winning work.
The event includes a pre-performance gala cocktail hour (starting at 6:30 p.m.) and hors d'oeuvres where gala ticket holders can glimpse the choreographers and dancers as they put the finishing touches on their works. There also will be an auction. In addition, audience members will be invited to join others for dessert and entertainment after the performance, featuring the Joe Muscolino Band. And, while not required, RDT is encouraging audience members to wear fashions celebrating the 1920s, as part of the event. Tickets for the event, available at various levels and prices, can be purchased at the RDT website.
The Utah Review interviewed each of the Regalia choreographers and a short profile is offered about their backgrounds and their plans for approaching the competition:
Chelsea Ainsworth says that while the packed timeframe for setting a new dance for Regalia can get a little crazy or chaotic, she says "I have learned to juggle it well so it really is the least scary part of the process." Ainsworth, a Juilliard graduate, is one of four artistic directors of HUMA, the resident arts collective at Arts On Site NYC, which provides movement classes, community outreach and performances. Ainsworth, who also is executive director of Arts on Site NYC (of which she is a co-founder), says she plans on an uncomplicated approach for the competition, coming in with a skeleton of an idea and then collaborating with the dancers to set the movement and sections for the piece.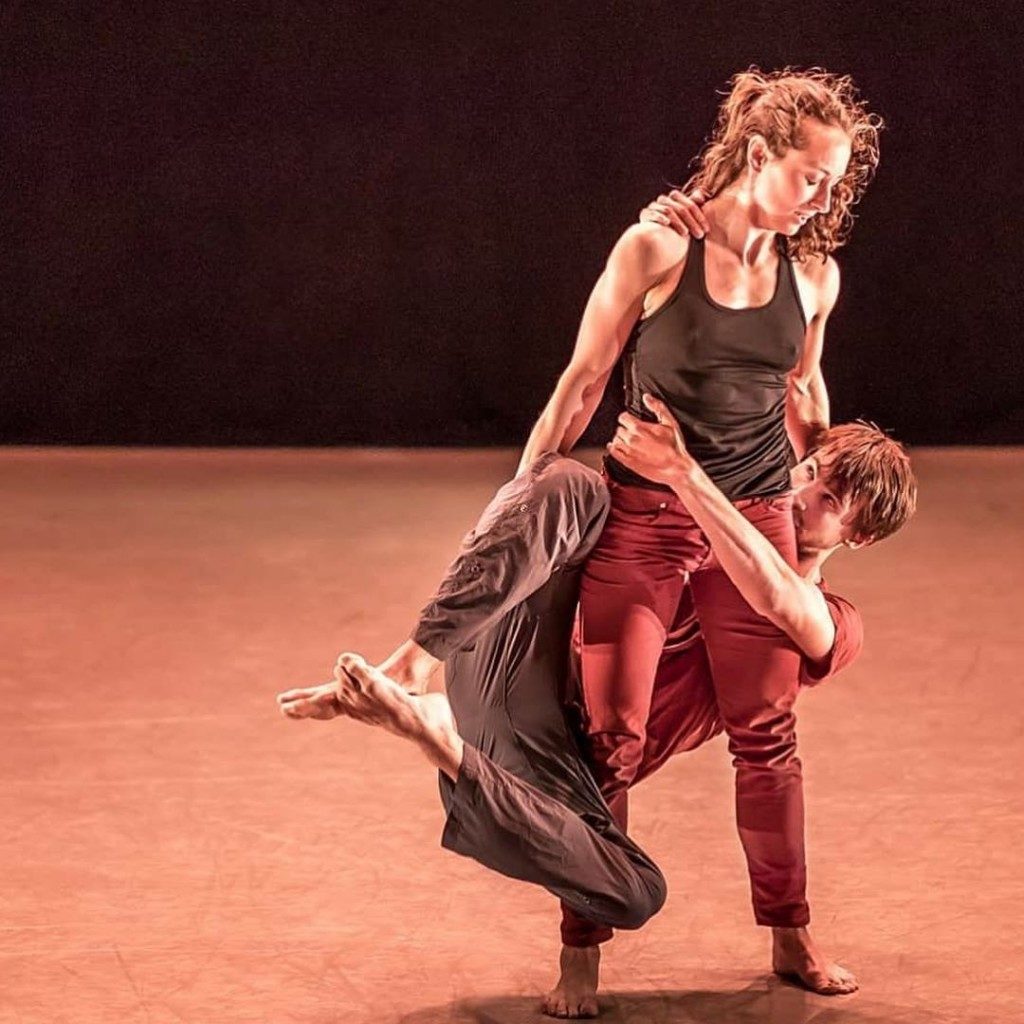 A recent work she and colleague Doron Perk choreographed for HUMA was Two Is You, setting movement as a dialogue between two dancers about cultivating and articulating multi-layered identities that extend beyond conventionally restricted boundaries of elements such as gender, race, ethnicity and national origin. Her husband, Kyle Netzeband, also has collaborated on her projects. Also a co-founder and creative director of Arts on Site NYC and one of HUMA's artistic directors, he is a painter, photographer, graphic designer, yoga teacher and builder. HUMA's programming includes bringing at least 100 artists a year to its various public performances.
Ainsworth is a familiar artist to RDT as well as to most of the company's current dancers. In 2016, she and Todd Allen came to Salt Lake City to restage Zvi Gotheiner's Dabke, an evening-length work that has become a popular, superbly performed addition to the company's repertoire. Ainsworth has danced with Gotheiner's company ZviDance, which premiered Dabke in 2012, a marvelous composition that introduces Westerners unfamiliar with the cultures of Arabs, Israelis and the whole Middle East to a distinction of how a folk dance is so intricately connected to the geography of a particular cultural identity. Ainsworth also was part of the trip to the Bears Ears National Monument in Utah, when Gotheiner collaborated with RDT to set the 2017 premiere of Dancing The Bears Ears.
As a choreographer, Rachel Barker says she is more a "facilitator than a movement generator." As an artist, teacher and researcher in the Brigham Young University's department of dance, she starts with ideas arising from the boundaries of a space — for example, a bedroom. "As a teacher, I learned the best way to create movement for my students is to encourage them to tap into their bodies and express their own talents and characteristics in making the material for a dance," she explains. Among her influences are choreographer Bebe Miller, who starts with observing how the dancers improvise, first individually and then as partners.
Like Miller and many other contemporary choreographers, Barker also has incorporated multimedia elements into her work. These include The Cafuné Project, a collaboration in Charlotte with visual artist Marek Ranis encompassing a mixed-media, interactive performance, which explores synergies of language and culture through six vignettes incorporating dance, film, improvisation and live music. Another work, Welcome, a trio composition, leads the audience through a stream-of-consciousness experience, accompanied by spoken text, and blurs the boundaries between the audience and the performers.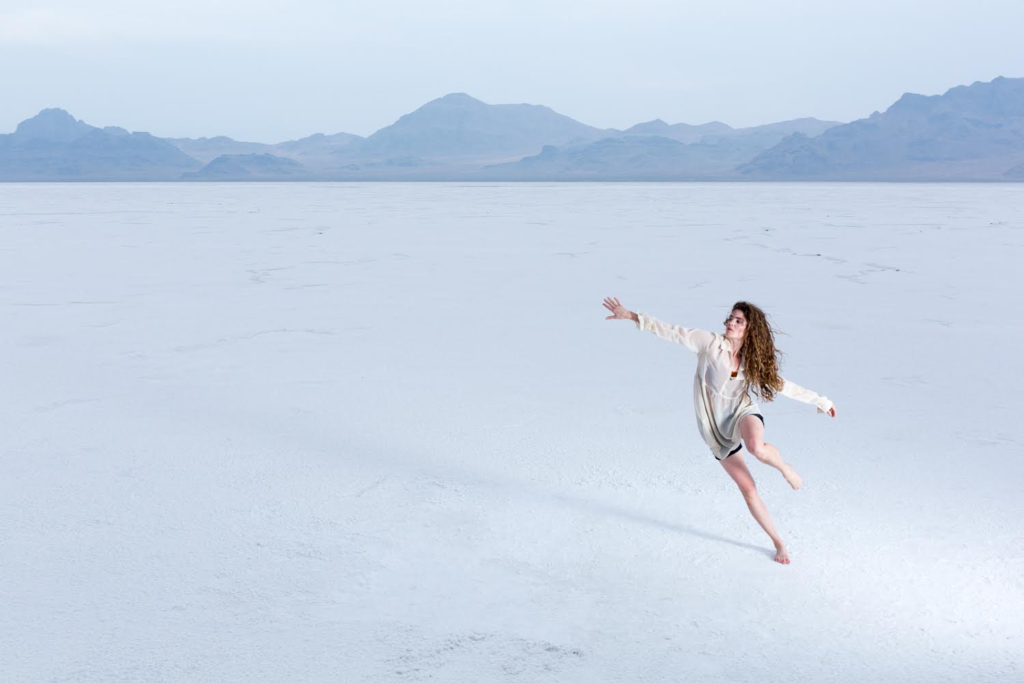 Last year, she took three BYU dance students to various locations in Moab to set site-specific choreography, which also was filmed. One of the locations was Moonflower Canyon, a classic Utah destination for many visual artists, composers and other creative producers in the performing arts. In preparing the dancers before the group went to the Moab locations to record their performances, Barker initially gave the student dancers some exercises to make their own phrases of movement representing natural elements they were going to encounter and interact with at the sites. "But then once we got there, I really encouraged them to play in the natural spaces," Barker explains. "And we did a scout trip beforehand in order to encourage that and create movement that really made sense in the natural spaces."
Barker says she is thrilled by the prospects of Regalia, which can be as exciting from a communal perspective as a Wii digital game dance-off or a flash mob in a public space, because it brings non-dancers into the heart of the event. "It's so accessible to the audience, who can offer their opinions and decide which choreographer wins," she adds.
A Utah native, she received her master of fine arts degree in dance from The Ohio State University, a master of arts in teaching from Westminster College and a bachelor of fine arts degree in dance from The University of Utah.
RDT alumni also have competed in Regalia and Justin Bass is thrilled to return to the competition, in which he has participated five times as a dancer. "Although none of the experiences ever involved the winning choreographer," he adds. Two years ago, Bass, who was born in East Cleveland, Ohio, moved to New York City. He lives in the Bedford–Stuyvesant neighborhood of Brooklyn and works for The Wallace Foundation in Manhattan. Meanwhile, he has continued developing his portfolio as a choreographer and teaches at the 92nd Y in New York City. This fall, he will present a full premiere of his first major evening-length work S.P.I.T. (Sexy People in Turtlenecks), courtesy of Triskelion Arts.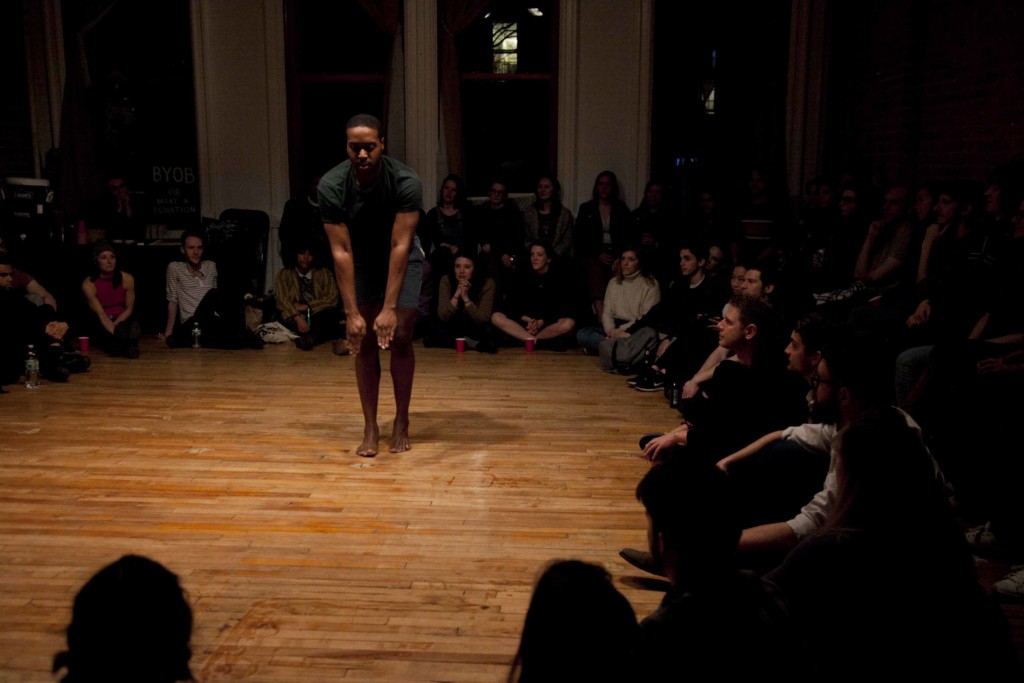 Bass, who says Regalia always is as fun as it is competitive, is coming into the competition in a role on the other side with a simple mantra: "Be funky. Be fresh. Be me." He adds, "I'm also coming into it with my Game of Thrones face on." With just four hours to set a work and a half-hour for finishing touches before the 8 p.m. performance, he says the best guidance is to make it enjoyable and simple for the audience members to connect with it immediately, given they will determine the winning choreographer for a world premiere commission in RDT's 55th season. Bass recalls being asked by Efren Corado, another RDT alumnus, what he plans the story to be for Regalia. "I said there might be pain, love and distance [reflecting in part from his experiences of moving from SLC to New York] but then I thought about what would that mean? I then realized that it is best to go with your gut instinct," he says.
At RDT, as part of every artist's contract responsibilities, Bass also set new work, including pieces for Emerge, the annual concert on the first weekend of January dedicated to new compositions by the company dancers. He started choreographing hip-hop dance as a teen before expanding his artistic horizons in college that included working with William 'Bill' Evans at the State University of New York at Brockport. Evans, who is among the most familiar alumni from the company, danced and choreographed at RDT during the earliest years of the company's history. Bass prefers to design his music and soundscapes for his pieces. In 2018, for Emerge, when he set Doors for four female dancers, he sewed the costumes for his performers. Incidentally, Bass knows Ainsworth, not just through connections in New York City but also when she came to RDT to restage Dabke, a work that Bass performed in several times.
A professionally trained artist, educator and researcher who also received certification as a Laban Movement analyst, Brooklyn Draper says she will approach Regalia not by "making quick assumptions and getting specific movement out of the dancers," but instead by "encouraging them to learn from each other." Draper prefers to observe dancers share a particular movement phrase or gesture they consider a favorite and then from there, she suggests simple tasks and makes decisions about movement, partnering, and solos in a collaborative process. While she might follow a more rigid process with younger students, Draper says that with professionals or college-age artists, it makes more sense to avoid working by predicting what one thinks is in their minds for this process. "In 99 percent of the time, you'll find you won't stick to what you originally thought," she adds. "With Regalia, it is exciting to have this sense of unpredictability and randomness so it makes more sense to play around and see how everyone can navigate around this."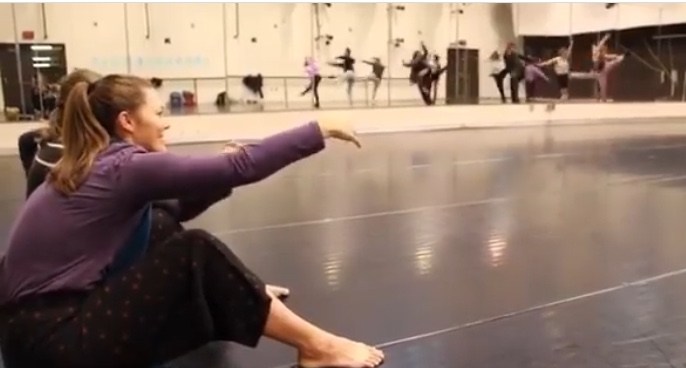 As with Barker, Draper counts the late German choreographer Pina Bausch among her influences. Bausch was a landmark artist in modern dance who often used psychological prompts to elicit responses from her dancers and then translated them into choreography. She also expanded the possibilities for dance theater pieces, an element while it is not part of the Regalia competition it has gained visibility in recent dance composition premieres at RDT as well as in other dance institutions in the area. Draper says that she also counts Merce Cunningham, the legendary choreographer who used the concept of chance in his process to set up surprises in his compositions, and long-time local choreographer and educator Stephen Koester as models for developing her creative approach in the studio. These influences she says will help her navigate the practical challenges of setting a new work in such a short time at Regalia.
Draper, who is a visiting professor at The University of Montana in Missoula and was founder of Triptych Figures, a local dance company that was active for three years in the middle 2010s, received her master of fine arts degree in dance last year from The University of Utah. She has performed with more than 20 choreographers in venues not just across the U.S. but also in China and the U.K. In 2018, The Wallflowers, a 17-minute work, received its premiere in Salt Lake City. Echoing the influences of her muses and mentors, the work focuses on the artistic expression of random movements in relationships, as exemplified by an eccentric, idiosyncratic, quirky family of siblings and their relationships. The work, set for six dancers, also was presented at the American College Dance Association's Northwest Conference in 2019. Two other works – All Thorns and No Flowers and Void and Withered – received their premieres last fall in Missoula.
For Stephanie Zaletel, she plans to approach the compressed time allotment for Regalia by "following my instincts and let the dancers do most of the work." The founder of szalt dance company in 2015, she has developed her movement language from numerous perspectives, including her experiences in dancing with Barak Marshall, the American-born Israeli choreographer; Colin Connor, Limón Dance Company's artistic director, and Danielle Agami, another familiar name to RDT audiences and artists as the artistic director of the ate9 dance company.
She plans to bring five or six options as ideas for the work and will narrow the list quickly as she decides what will feel the most appropriate for the dancers assigned to her.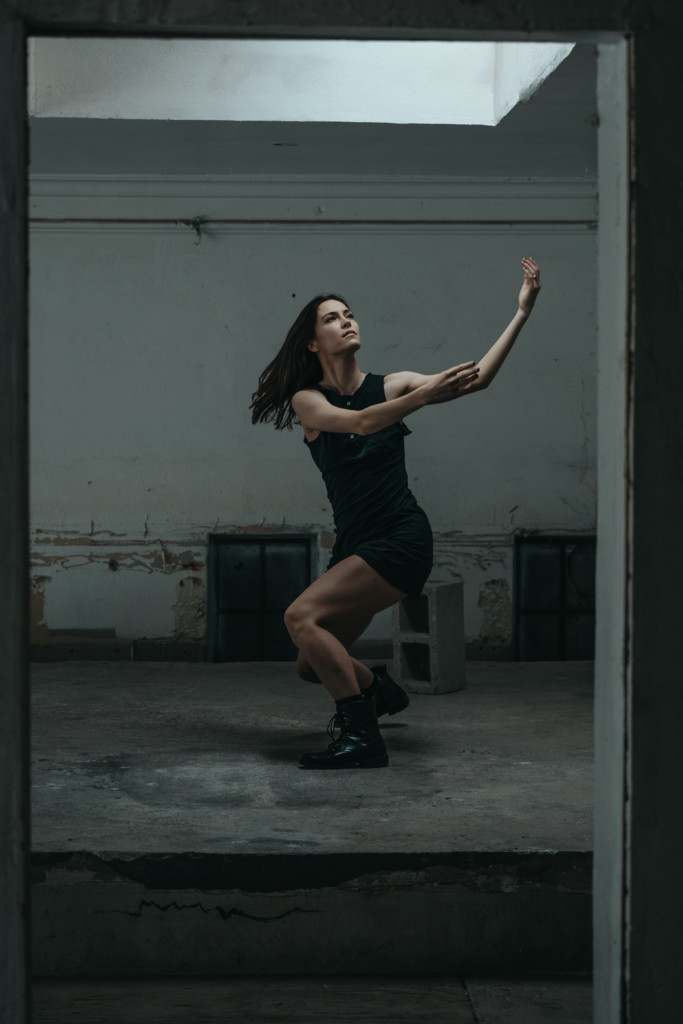 It was her college education at the California Institute of the Arts, with choreographer Rosanna Gamson as a major influence, which informed her well-rounded approach to choreography and inspired opportunities for collaborating with artists from other communities of creative expression. Another significant influence from Cal Arts is her husband of 11 years, electroacoustic composer Louis Lopez, who has provided the musical score for some of Zaletel's choreography.
Zaletel connects with diverse sources in shaping the aesthetics of her choreographic approach, such as David Lynch's 2001 mystery drama film Mulholland Drive. Unlike some film critics who found the film's storyline and takeaways enigmatic, she is drawn to the two realities aspect in its dream logic. Recently, she choreographed for Lars Jan's The White Album and is collaborating on an opera with Jodie Landau and Beth Morrison Projects for a world premiere in May at National Sawdust in New York. Zaletel says that it matters less about having a formula in hand than in thinking about the opportunities to push out the boundaries, transfer the energies and appreciate the world outside the complex borders in which we live.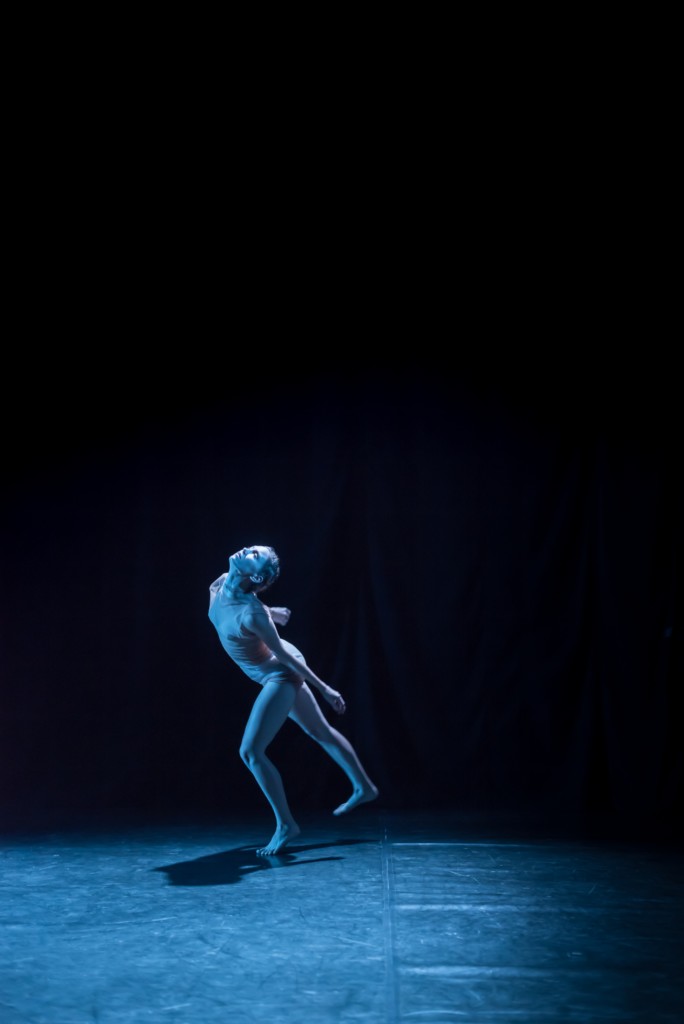 Dance, in particular, is the opportunity to "practice empathy in unconventional spaces," she explains. Zaletel has been active in the Dance Church movement, led by professionally trained dancers and open to non-dancers, who are encouraged to trust their own movement instincts and enjoy the 'dance party' at their own pace. Zaletel will lead Dance Church on the morning following Regalia in Salt Lake City, one of six locations in the country that regularly hold the weekly sessions. The local Dance Church is sponsored by Ririe-Woodbury Dance Company and meets at 10 a.m. on Sundays at the Rose Wagner Center for Performing Arts.