Salt Lake City is fortunate to have the perfect trifecta – artisan chocolate, innovative choreographers and theatrical directors/producers who know how to break down the conventional walls of performance staging – that will bring Thank You Theobromine to life in one of the most intriguing offerings of the upcoming holiday season.
It also is the latest example of an emerging trend in the local performing arts scene that proves the impact of immersive productions bringing the audience directly into the creative experience. Created by SONDERimmersive, the show will take place in The Chocolate Conspiracy shop, near the corner of 800 South and 300 West, where A. J. Wentworth has produced raw chocolate bars and truffles with unroasted cacao beans and raw honey that is locally produced.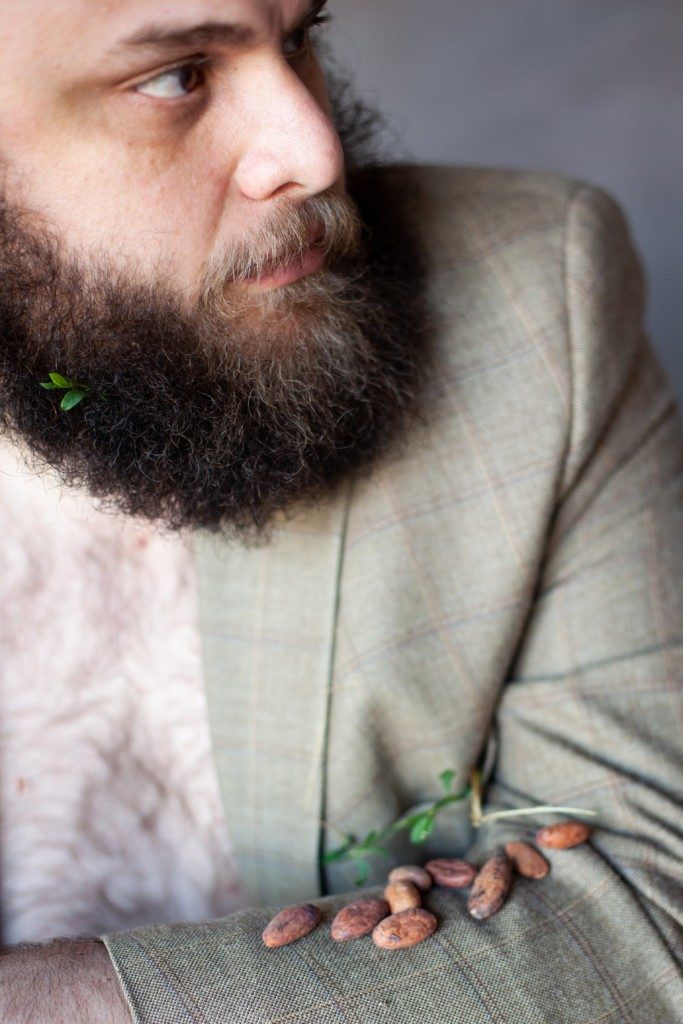 Thank You Theobromine elevates the conventional tour into an artistic experience, incorporating dance, theater and music, which brings audience members into the realm that drives Wentworth's philosophy and mindset as a chocolate maker. Only 30 audience members will be allowed into each performance and they will be separated into smaller groups and occasionally even individually. Thus, the experience of each performance and each audience member will vary.
The show riffs from some broad premises of Roald Dahl's Charlie and the Chocolate Factory (1964) but only very loosely. The show encompasses the entire facility, including the lobby, the second floor and even an alley that connects to the nearby Fisher Brewing Company. For audience members who are brought to the manufacturing kitchen, they, of course, will have to follow the same procedures as Wentworth and his employees do when they are working. This includes hairnets, gloves and other strict measures for hygiene and sanitation.
Theobromine is that incredible alkaloid produced by plants. When 19th century scientists discovered the compound, which also offers many health benefits, in cacao beans that were cultivated in the Latin America diaspora, the biological taxonomy acknowledged this by giving the species of trees responsible for chocolate the name of Theobroma cacao, which translates approximately from the Greek language to the apt phrase "food of the gods."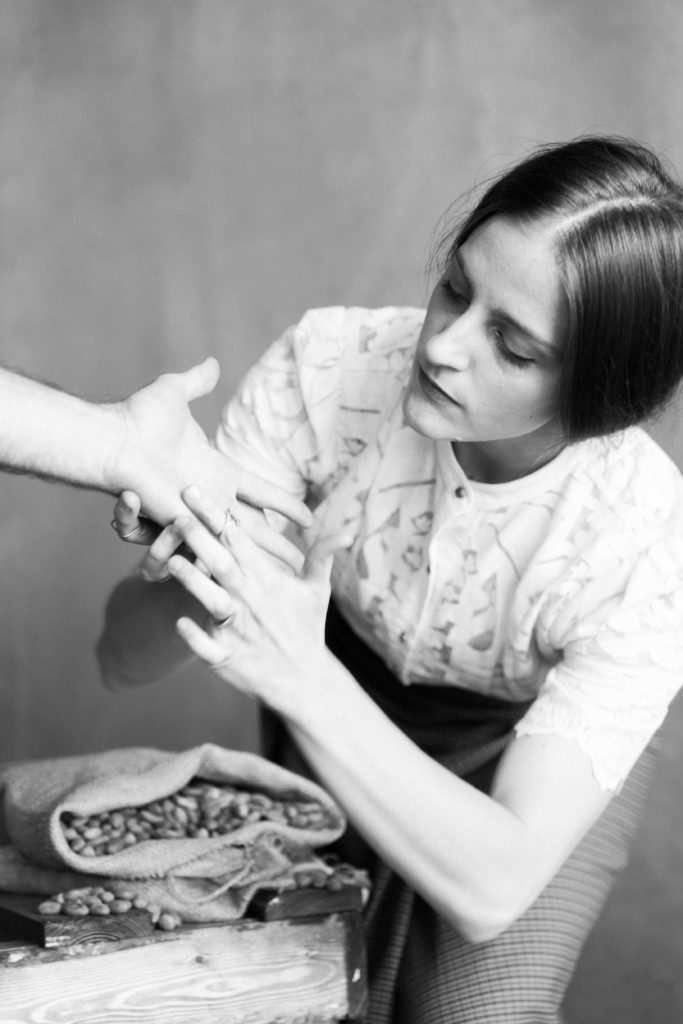 The show promises to be yet another excellent recent demonstration of the creative potency with independent collaborators from various aspects of the arts. Graham Brown and Rick Curtiss lead the creative team that includes playwright and Sackerson producer Morag Shepherd, set designer Joe Wheeler and composer Nick Foster who also is a member of the Salt Lake Electric Ensemble.
"We're telling the story of the Chocolate Conspiracy shop," Brown explains, "but not like a museum tour. Instead, we're immersing ourselves and the audience into a world centered around a chocolatier's passion and how it connects the personal and professional life of that person."
Thus, the show is focused on deepening the collective perspective about a product and a process. Many might see the objective of making artisanal chocolate initially as trivial or as a curiosity or novelty. However, it is more substantial when one considers the creative drivers of sustainability, integrity and purity that Wentworth and his employees follow in making their product.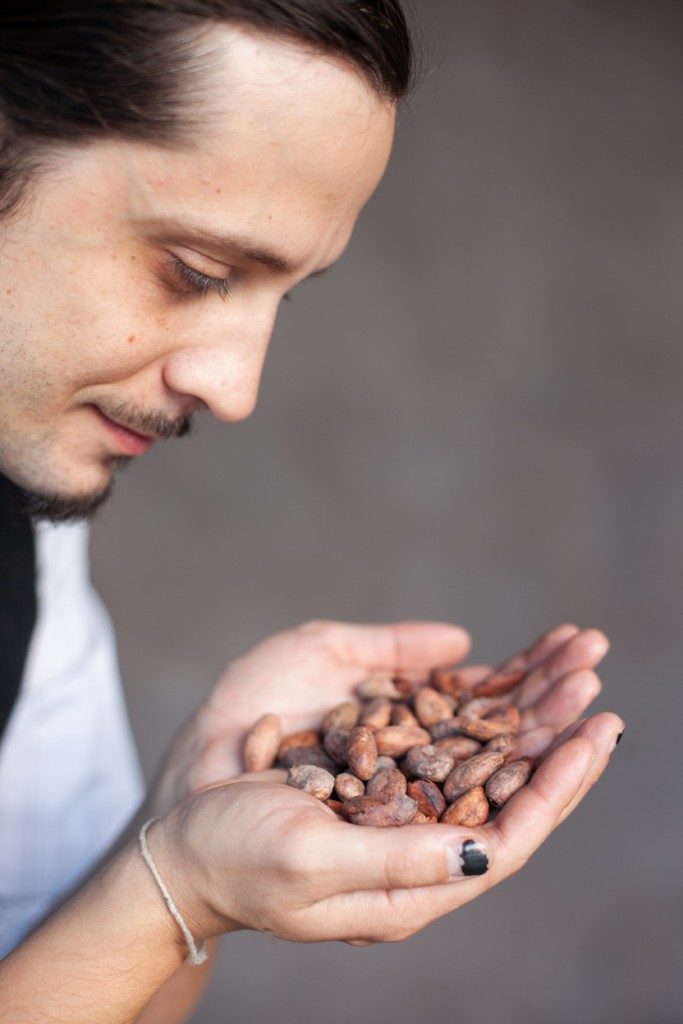 For the last six years, Wentworth has sourced his cacao beans from a Peruvian cooperative, based in the country's Ucayali region, which is dominated by indigenous Achaninka tribes as well as migrant farmers who benefit directly from the co-op's activities. The beans are organic so they are not genetically modified or cultivated in hybrid forms.
Wentworth's craft is notable in a Utah community of artisan chocolate makers, quite large relative to the state's population size, who have achieved international awards and major reputations. He led the way locally in producing a raw bar, with one of the most popular being a blackberry ginger made with an 18-year-aged blackberry-infused balsamic vinegar and ginger essential oil. He has used the same purveyor of Utah-made honey for years as the sweetener for his bars and confections. He is developing a line of bars with beers from five Utah breweries, the first of which is made from Uinta Brewing's Baba Black Lager Beer.
In explaining his willingness to let his compact-sized business become the staging venue for an independent collective of dancers and theatrical artists, Wentworth says he empathizes, having spent years "as an underdog artist in the chocolate world."
Brown and Curtiss connected to Wentworth via Michael Watkiss, a dancer who earned his bachelor of fine arts degree at The University of Utah. He started as an apprentice at The Chocolate Conspiracy and now has joined Wentworth as a chocolatier. Watkiss will be one of the performers, joining other cast members including Curtiss, Rebecca Aneloski, Elizabeth Golden, Lauren Payne, Sarah Shippobotham, Isobella Estrada-Brown and Oliver Estrada-Brown.
The shop's humble quaintness is being subtly transformed and enhanced to preserve its natural rhythm as a live shop and manufacturing facility. "We let the space guide our opportunities," Curtiss explains. For Brown and Curtiss, The Chocolate Conspiracy is a more challenging staging venue than SONDERimmersive's last major show in 2017, which the Sackerson company produced, with Brown and Curtiss as lead creators, in a former three-story downtown Salt Lake City bar that is now the home of the Caffé Molise restaurant. That show sold out consistently in a six-week production run.
As with some of the other recent immersive productions, to say anything more about script narrative would be an injustice as a potential spoiler. The show runs approximately 90 minutes. Audience members will be active and on the move throughout the performance, so comfortable clothes and shoes are encouraged. They also can expect to be separated from their parties and, in many instances, they will be in close spaces near the show's performers.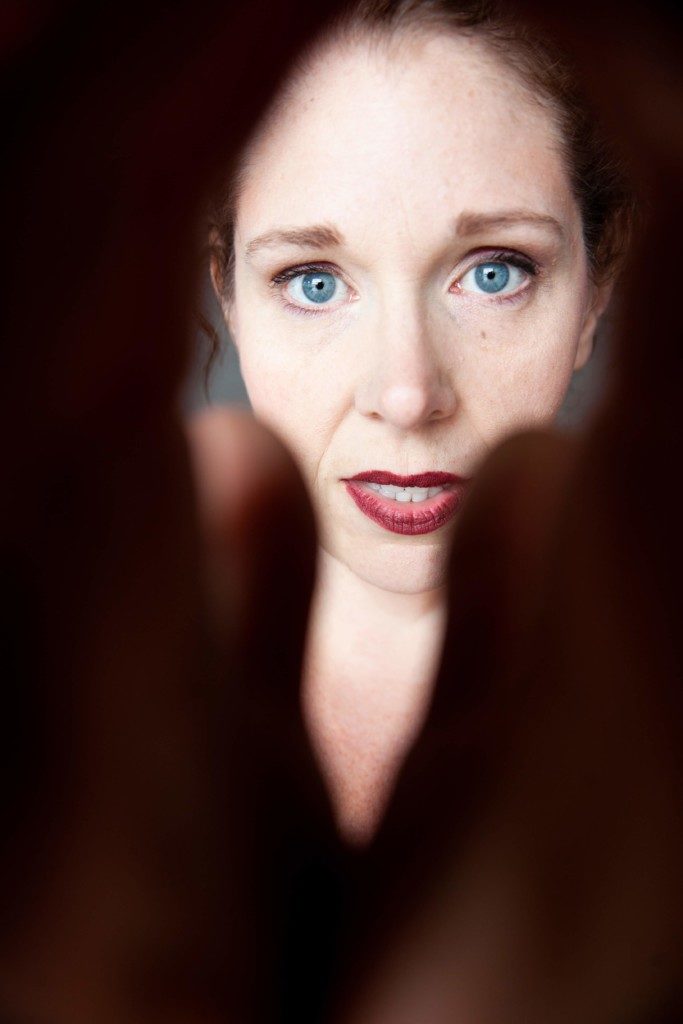 Another reminder from the show's website: "You will have agency to engage or disengage with the experience as preferred." Of course, as Brown suggests, those who immerse themselves into the experience will be rewarded in various ways. Also, the show includes cacao and chocolate.
Performances will take place every weekend on Fridays, Saturdays and Sundays, beginning Nov. 15 and concluding Jan. 5.
For more information and tickets, see the ThankYouTheo.com website.