The 12th annual Damn These Heels Salt Lake City International LGBT Film Festival is larger than ever but this year's three-day Utah Film Center event is packed with the most impressive, incisive, enlightening slate of 22 films in both documentary and fictional treatments.
The festival reaches a milestone this year in terms of validation and artistic maturity, especially in dealing with topics such as gender fluidity and the urgently relevant issues of intersectionality encompassing race, sexuality, gender identity and class. Regarding the Utah Film Center's partnership with the Sundance Institute, the centerpiece screening will feature a 2015 Sundance Film Festival selection: Tangerine (July 11, 7 p.m.), directed by Sean Baker. Baker's comedy about two transgender sex workers searching for their philandering boyfriend on Christmas Eve in Hollywood has gained a lot of attention, including the fact that he shot the film primarily with an iPhone on a budget that was barely more than $110,000. Darren Dean, the film's producer, will be on hand for a post-screening discussion.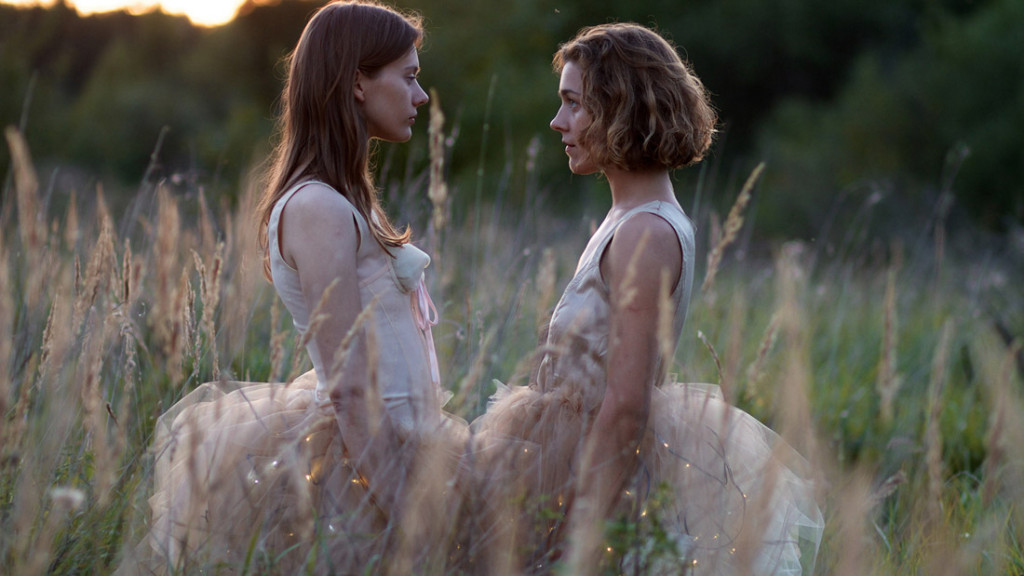 Also on deck from Sundance is The Summer of Sangaile (Sangaïlé) (July 11, 5 p.m., Black Box Theatre), a Lithuanian film that is a definitive piece of cinematic art in every measure in its treatment of the coming-of-age story. Directed by Alanté Kavaïté, the story's title character connects with another 17-year-old girl during an air show close to her family's lakeside vacation villa.
"I have to admit that I'm more excited about this year's films than I have been in previous years. I think that this year's line-up is – overall – the strongest and most diverse to date," Patrick Hubley, Utah Film Center's artistic director, says. "Part of our goal in programming this year's festival was to find films that featured seldom-seen characters as well as films that we thought might otherwise not be presented in Utah. I think we were successful in finding these types of films out of the pool of over 100 films that our programming team considered for the festival."
All screenings will be at the Jeanne Wagner Theatre in the Rose Wagner Center for Performing Arts, except otherwise as noted. For information about schedules, passes and individual tickets, see here.
A majority of the films, many of which have won prominent awards at high-profile film festivals around the world, are receiving their Utah premieres and at least one, Mirco (July 12, 11:30 a.m.), directed by Silvia Chiogna, a light-hearted yet substantive look at how three young Berliners live comfortably in continuously fluid boundaries that defy binary ideals about gender, is receiving its North American premiere. The well-paced film follows Ocean, El Cavaliero and Teresa who effectively demonstrate how observers in public respond to expressions of gender and sexuality that bust through the prevailing hegemony about how we identify ourselves.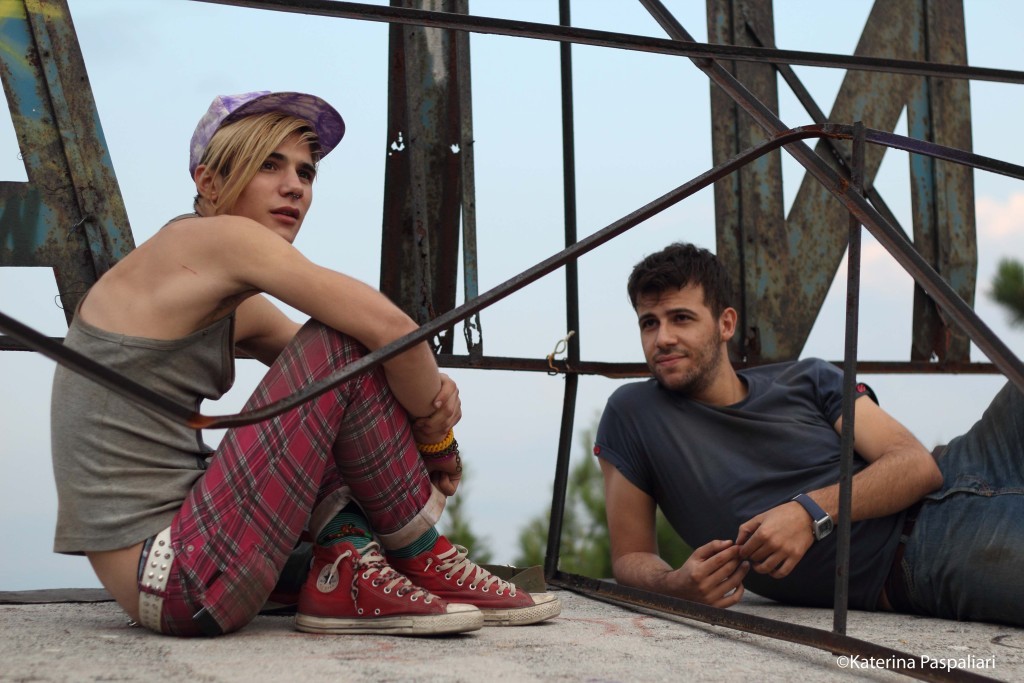 From Greece, Xenia (July 12, 1 p.m.), directed by Panos Koutras, seems acutely relevant, given the country's devastating economic crisis. Two brothers – born of an Albanian mother and a Greek father – have never met up until the death of their mother. The younger one is gay and has slept mostly with older men. The older one aspires to a musical career. The two go to Thessaloniki to look for their father, who has changed his name and is a now local politician with far-right leanings, and force him to officially recognize them. Their mother was a musician who had fled Albania in hopes of looking for artistic success in Greece. The father was a pimp who forced the mother into prostitution, had sex with her, and then abandoned the boys while they were still young.
Some international films are notable just for the fearlessness of their creative producers. Coming from India, where homosexuality constitutes a criminal offense and where film censorship remains extensive, is Margarita with A Straw (July 10, 8:30 p.m., Black Box Theatre), directed by Shonali Bose and starring Kalki Koechlin as a typical teenage girl whose romantic aspirations are undeterred by the impaired motor skills she endures as a result of cerebral palsy.
There is an authentic commitment to pluralism in every genre or treatment. Biopics include films such as Tab Hunter Confidential (July 12, 5:30 p.m.), directed by Jeffrey Schwarz, which focuses on the challenges one of cinema's most prominent stars in the 1950s faced in keeping his sexuality under cover. Eisenstein in Guanajuato (July 10, 10:30 p.m.), directed by Peter Greenaway (The Cook, the Thief, His Wife and Her Lover), is a wild, immensely satisfying dramatic treatment of the 1931 events of the Russian filmmaker Sergei Eisenstein who traveled to Mexico for a film project and whose homosexuality has often been discussed in barely more than a footnote in histories about the artist.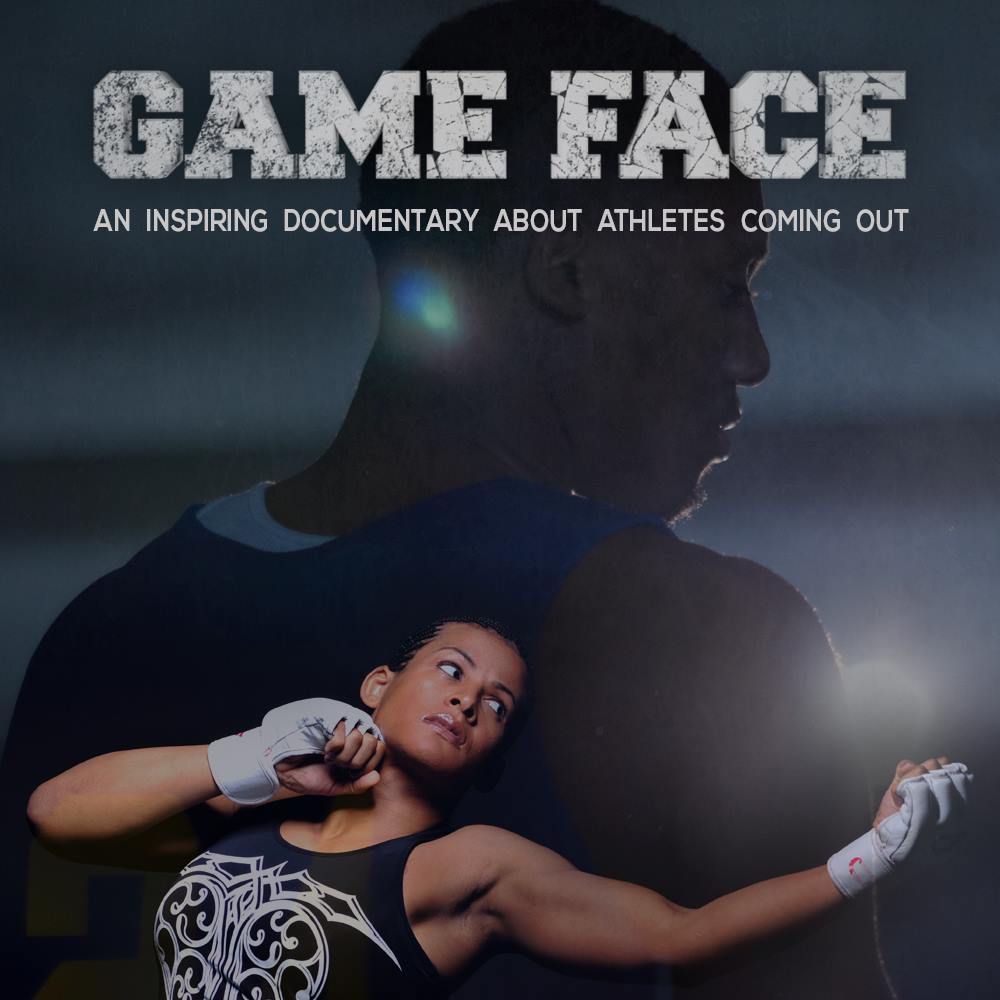 Contemporary biographic films in documentary form capture universalities in exceptional ways. Directed by Aldo Gray, The New Man / El Hombre Nuevo (July 12, 3:30 p.m., Black Box Theatre) follows a man who, as a teenager, was passionately committed to the Sandinista social and political ideals of Nicaragua and later joined the Tupamaros movement in Uruguay. Thirty years later, he is now living as a woman and returns to visit his family whom he has not seen in many years. Impressive in her intellectual honesty and her resilience, Stephania emerges as an admirable model of dignity, integrity and respect as she reconnects with family members, many of whom last saw her as a teenaged activist.
Misfits (July 11, 10:15 a.m., Black Box Theatre), directed by Jannik Splidsboel, emerges as an ideal, albeit not as richly layered, companion piece to The New Man. Focusing on three Tulsa, Oklahoma teenagers in one of the most entrenched Bible Belt centers of the country, Splidsboel sensitively highlights the isolation and instability often associated with the coming out process and the challenges of keeping family ties and dealing with the socioeconomic pressures of new adult responsibilities.
Game Face (July 11, 4:30 p.m.), directed by Michiel Thomas, is a finely textured portrait of two athletes – Fallon Fox, a transgender mixed martial arts fighter and basketball play Terrence Clemens who is gay – and the emotional risks that underscore why the game face metaphor carries significantly consequential repercussions for those coming to honest terms about their identities. Thomas, incidentally, is a Belgian who came to terms with being gay while he played basketball in his country.
One of the most effective enduring aspects of the center's annual Damn These Heels event is its capacity to present art that echoes the most current social, cultural and political barometers. Intersectionality – that is the nexus of race, class, gender identity and sexuality – is explored in two outstanding films: one a documentary about a 2006 incident involving four young African-American lesbians who were violently and sexually threatened by a man on New York City streets and the other, a fictional piece about two young African-American Muslim men who are romantically involved.
Blair Dorosh-Walther's Out in the Night (July 11, 2:30 p.m., Black Box Theatre) documentary reveals the pervasive imbalances of a justice system and the not-always-unconscious biases that young people of color must contend with in any setting. When a group of four young lesbians attempt to defend themselves against the sexual threats of a man, they end up being arrested, charged, convicted and sentenced to disproportionately determined time in prison. The young women also must contend with media headlines that identify themselves as killers and gang members.
The film's strength arises from its substantive thematic treatment not just about intersectionalities but also about the often misinterpreted debate about privilege. At the end of the film, the discussion turns rightly to the issues of how those of us who acknowledge the problematic dimensions of privilege and how that privilege should be acted upon to confront the sociopolitical and sociocultural foundations that continue to foster precisely the racism, sexism and cissexism, especially at the center of incidents such as the 2006 confrontation in which four young African-American lesbians justifiably were trying to defend themselves.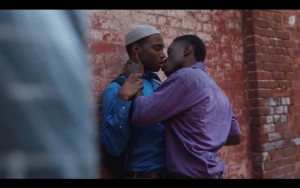 Naz and Maalik (July 11, 10 a.m.), directed by Jay Dockendorf, follows two gay teens on the streets of Brooklyn whose normal Friday afternoon activities are suddenly overshadowed by the unnecessarily aggressive surveillance of FBI agents and authorities as well as the impending discovery of their sexual identity. Dockendorf's character treatments are engaging, authentic and engrossing both in tone and content. The director, a Yale graduate in English, drew upon his own life interactions – with a devout Muslim woman and a Muslim roommate who kept his gay identity private – in developing a script that is as realistic as it is illuminating in revealing yet another dimension of understanding what intersectionality means today.
And, there is the aspect of intersectionality viewed from abroad in While You Weren't Looking (July 12, 11 a.m., Black Box Theatre), a film from South Africa, directed by Catherine Stewart, which focuses on the evolution of queer politics in the nation through the stories of a lesbian couple in their 40s and their 18-year-old daughter who is exploring her own sexuality with an androgynous partner. Nelson Mandela set forth the post-apartheid era as one where LGBTQ citizens, too, would enjoy equal rights but as evidenced in Stewart's film the pace of progress, especially when it comes to the rights and privileges of economics and education, moves quite differently from one township to another.
Fictional narratives from abroad provide some of the most artistically satisfying moments of this year's festival. From France, The New Girlfriend / Une Nouvelle Amie, directed by François Ozon, is a beautifully executed film both in technique and story that traverses the landscapes of sexuality's complexities and fluid expressions of gender identity in adept, credible ways. With hints of an approach that filmmakers such as Pedro Almodovar certainly would endorse, Ozon's award-winning film is loosely adapted from a short story of the same name by the great mystery writer Ruth Rendell, who died earlier this year. Rendell's story is set as a love triangle, in which woman engages in a clandestine platonic relationship with her best friend's husband who enjoys cross-dressing. However, once he tries to seduce her in drag, she murders him. While Ozon keeps only the most basic information, he excises the murder and opens the story with the woman's best friend dying of illness. The result is a sleek, well-structured story that is sure to be an audience pleaser as the opening entry in the film festival.
Meanwhile, from Thailand, How to Win at Checkers (Every Time) (July 11, 7:30 p.m., Black Box Theatre), directed by Josh Kim, is a true cinematic gem in every respect. Solid acting and a compelling plot line highlight this story about a boy on the cusp of adolescence, who is living with an aunt after his parents died and who is anxious about the prospects of his older brother who might be called up for military service during the upcoming draft lottery. While the film deals with gay relationships and fluid gender identity (the older brother is employed at a bar with male and transgender sex workers and is involved in a relationship with a young man who comes from a family with comfortable economic means), it emerges as a sharp look at the corruption and the economic inequalities plaguing Thailand.
Kim based the film on the short stories At the Café Lovely and Draft Day from the critically acclaimed book Sightseeing by Rattawut Lapcharoensap, who now is on the faculty for the University of Wyoming's creative writing program. Sightseeing was selected for the National Book Foundation's '5 Under 35' program, and Lapcharoensap won the Asian American Literary Award and was a finalist for The Guardian newspaper's First Book Award.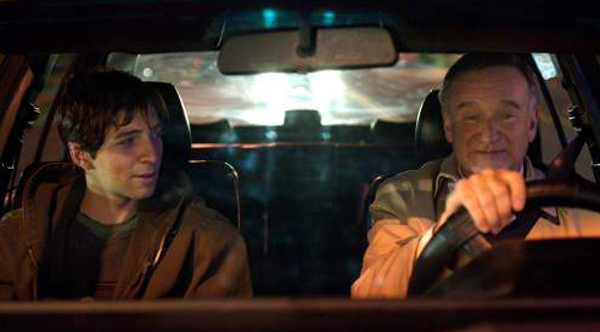 Fictional films run the gamut of emotions. Boulevard (July 12, 7:30 p.m.), directed by Dito Montiel, features one of Robin Williams' final performances in a moody, tense, tentative story about a 60-year-old married man, always the paragon of duty and responsibility, whose long repressed same-sex feelings are brought out full force when he picks up a young hustler who struggles to deal with his own troubles. Williams draws out credibly a character so desperate for real sexual intimacy even as he embarks naively on the awkward, and even creepy, project of trying to rescue the young man from a streetwise life. However, Boulevard seems to follow an all-too-familiar story line that deserves a significant upgrade in the more recent social enlightened landscape of acceptance, tolerance and affirmation.
There is a similar sense in the film In the Grayscale (July 11, 12:15 p.m., Black Box Theatre), directed by Claudio Marcone of Chile, set in Santiago which centers around a married man who meets a young history teacher helping him gain background for a forthcoming architectural project. The film's story arc is reminiscent of Brokeback Mountain, which, of course, was perhaps the most successful treatment of the tensions of disappointments involved in the straight man-gay man relationship.
Better yet is Cut Snake (July 11, 9:30 p.m., Black Box Theatre), directed by Tony Ayres of Australia. The film melds two story arcs seamlessly, one based in the crime thriller genre as a recently released felon struggles to avoid falling back into bad habits with his previous partner of crime and the other a romance plot which involves him becoming engaged to a woman who does not know about his criminal past.
Meanwhile, the Canadian comedy A Portrait of a Serial Monogamist (July 11, noon), directed by John Mitchell and Christina Zeidler, strikes just the right tone of quirkiness and breezy eccentricities in a rom-com storyline about a woman who realizes that she may have prematurely broken off a relationship with a woman who might really be her best match. A perfect palate cleanser and surefire audience pleaser mark this film.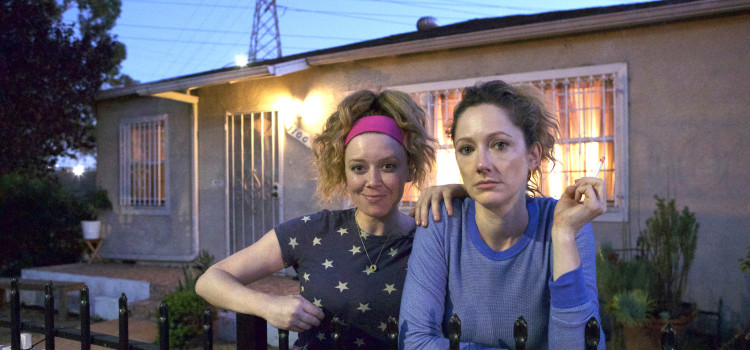 Likewise, Addicted To Fresno (July 11, 10 p.m.), directed by Jamie Babbit, is a thoroughly enjoyable comedy about two sisters – a recovering sex addict and an unattached lesbian – who work as hotel maids in Fresno and will go to any lengths to cover up what was an accidental crime. The comedy credentials are solid in this film. Karey Dornetto, who has written for Portlandia, Community and Arrested Development, wrote the Fresno script while Babbit has worked variously with the film's stars – Natasha Lyonne and Judy Greer – on other projects. Less substantive but still likely to be the suitable palate cleanser in between some of the festival's more formidable dramatic offerings is Fourth Man Out (July 11, 2 p.m), directed by Andrew Nackman, a comedy that strains too hard for authentic 'bro' humorous effect as a small-town blue collar guy comes out to his friends, who include, when it comes to relationships, the player, the loyal committed partner and the forever unlucky one when it comes to romance.
One of the most substantive comedies etched with the right dramatic touches comes from Venezuela, Liz in September (July 12, 1:15 p.m., Black Box Theatre), directed by Fina Torres and adapted from the play Last Summer at Bluefish Cove by Jane Chambers. A young carefree woman learns she is seriously ill before her annual getaway retreat with her friends as part of her birthday celebration. Her friends, unaware of her diagnosis, dare her to seduce another young woman who has her own secret. Solid script and a great cast headed by Patricia Velasquez of The L Word and The Mummy make this one of the festival's standout features.
For information, see here.