Maria Eydman, 16, from Germany, won the gold medal and a $15,000 cash prize in the Young Artist portion of the Gina Bachauer International Junior and Young Artists Piano Competitions, which was held virtually this year. Twenty-one pianists, who started the competition last year in the 15-18 age group before the pandemic disrupted it, played in the finals of the competition.
Eydman's final round performance can be viewed by the public for free on Bachauer's YouTube channel, along with the full final round in the Young Artist category of the competition. Eydman performed Chopin's Etude in F Major, op. 10, no. 8, and Andante spianato et grande polonaise brillante, op. 22, along with György Ligeti's Etude No. 6 (Automne à Varsovie).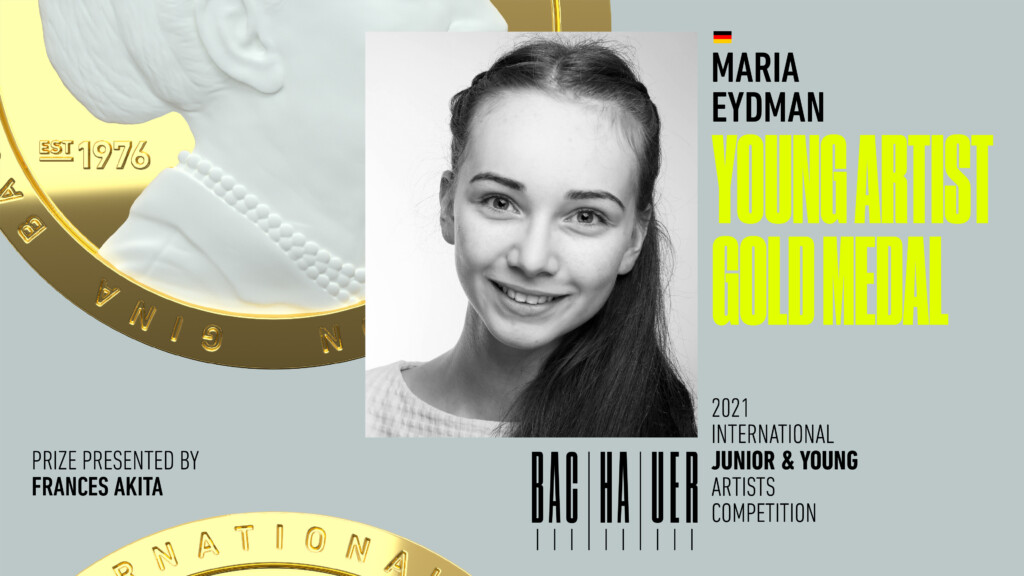 Taking the silver medal was Lixin Zhang, 19, from New Zealand, who also received a $10,000 cash prize. Zhang's final round performance included Ravel's Jeux d'eau and a work also performed by the gold medalist — Chopin's Andante spianato et grande polonaise brillante, op. 22.
As with the previous week's Junior competition category, the final round's musical selection was filled with works that would be considered as demanding and technically advanced in their own right for competitions involving pianists a decade older than many of the Young Artist Bachauer participants. Hao Rao, 17, from China, won the bronze medal along with a $5,000 cash prize. Hao's program featuring four Chopin works: Nocturne in D-flat Major, op. 27, no. 2, Etude in G-sharp Minor, op. 25, no. 6, Etude in F Major, op. 10, no. 8, and Scherzo No. 2 in B-flat Minor, op. 31.
The two remaining finalists won $3,000 cash prizes each. Kasey Shao, 17, from he U.S., played Ravel's Alborada del gracioso from Miroirs and Liszt's Réminiscences de Norma. Haozhou Wang, 19, from China, played Liszt's Hungarian Rhapsody No. 8 in F-sharp Minor, Chopin's Nocturne in C-sharp Minor, op. 27, no. 1, and Baccanale from Constantin Silvestri's Suite No. 3, op. 6, no. 1, which was composed in 1933. J. J. Jun Li Bui from Canada, as a nonfinalist, received the Sascha Gorodnitzki Prize, which includes a $1,000 cash award.
This year's Bachauer jury included Douglas Humpherys as chair, and joined by Frank Weinstock of Salt Lake City, Rae de Lisle (New Zealand), Miyoko Lotto (Japan/U.S.), Faina Lushtak (Russia/U.S.), Eleanor Wong (Hong Kong) and Bernd Zack (Germany).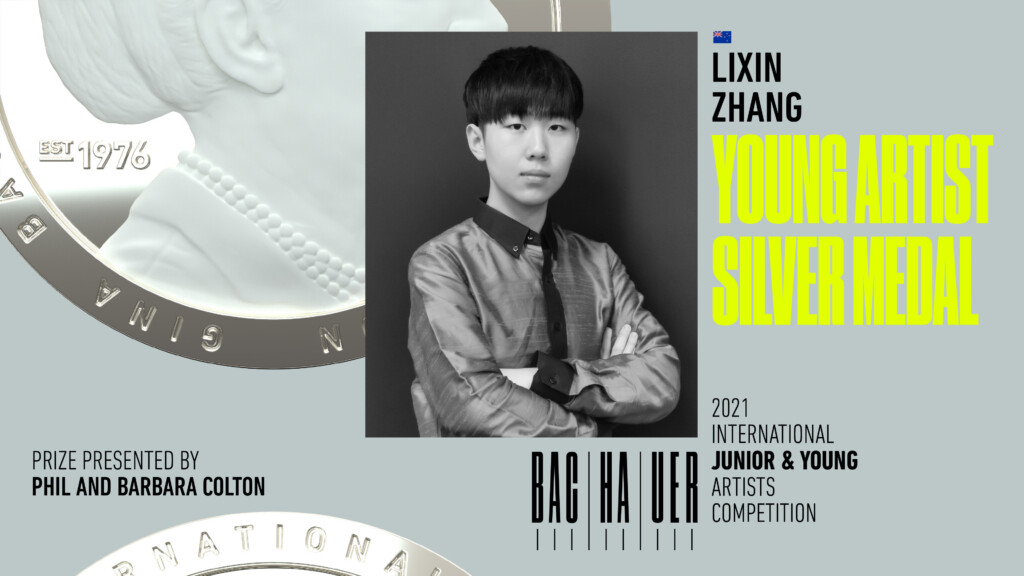 Preliminary rounds were conducted with live performances prior to the pandemic halting all such programs. The pianists performed half-hour programs in one of five cities, including Salt Lake City as well as Hamburg, Moscow, New York City and Shanghai. The preliminary rounds determined the competitors for the solo rounds and finals in Salt Lake City, which were originally slated for June last year.
While a live, in-person competition would have been preferred, the online format, nevertheless, offered some important advantages not only for the artists, but also for a global audience which was able to stream the video recordings for free at their convenience. Normally, the young pianists travel to Salt Lake City for the final rounds, often with one or more family members, and many stay with host families in the local area. With a remote competition, family, relatives, teachers and friends of the competitors, who live as far as 7,200 miles from Salt Lake City, were able to follow the performances online at no charge through the 13-day schedule. Furthermore, the Bachauer competition stands out among online competitions for younger artists precisely because the process involved at least the entire preliminary round being conducted with live performances.