"The Lord showed me by vision and revelation exactly what would take place if we did not stop this practice. If we had not stopped it, you would have had no use for … any of the men in this temple … for all (temple sacraments) would be stopped throughout the land. … Confusion would reign … and many men would be made prisoners. This trouble would have come upon the whole Church, and we should have been compelled to stop the practice." – Wilford Woodruff, fourth president of The Church of Jesus Christ of Latter-Day Saints (LDS), Manifesto, 1890, the formal declaration for ending the practice of plural marriage.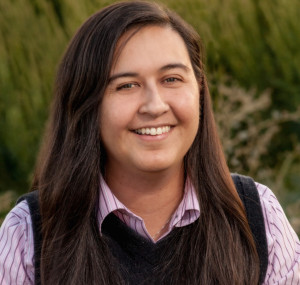 Set in 2019, 'Pilot Program,' by Utah playwright Melissa Leilani Larson, revolves around a professional middle-aged Mormon couple with no children who have been called to participate in an LDS program restoring polygamy. The play will be premiered in a 10-day run beginning April 9 by Plan-B Theatre in the Studio Theatre at the Rose Wagner Center for Performing Arts in downtown Salt Lake City.
Larson starts from a hypothetical premise (that is, what would it take for her to leave the LDS faith) in crafting a play that is an acutely realistic contemplation about how people struggle, often awkwardly, to find their identity in their faith. Indeed, the future might not be as far-fetched, or as "unprecedented or insane," as one of the characters says in the play, given recent developments. In late 2013, U.S. District Court Judge Clark Waddoups struck down part of Utah's anti-polygamy law in Brown v. Buhman. The decision effectively removed the threat of arrest for plural marriage families in Utah, including the Brown family, which was featured on the television reality series 'Sister Wives.'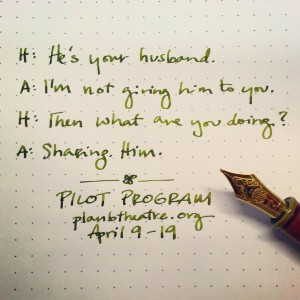 As both plaintiffs and Utah's state officials set sights on the appeals process, which will be heard at the U.S. Tenth Circuit Court (the same one which reaffirmed the legalization of same-sex marriage), the path toward legalized polygamy is not out of the question. An appellate court ruling affirming Waddoups' original decision would conflict with a 2006 decision by the Utah State Supreme Court upholding the polygamy ban and could set the stage for the U.S. Supreme Court to decide the case. And, as legal scholars such as Michael Dorf and others have contended, polygamy bans are difficult to justify, especially in light of recent landmark rulings on same-sex marriage such as Windsor in 2013 which perhaps might have seemed equally unimaginable even just a few years ago.
The new play demands, as Larson, who is single and is an active member of the LDS faith, would suggest, a rigorous self-analysis that could challenge our individual life-long perceptions and ideals not only about what marriage should be but also what it means for us personally to identify as a member of a particular faith. As Larson wrote in a 2014 Plan-B blog post, "As a lifelong Mormon, marriage is something that I've heard about for as long as I can remember. As a child and a teenager and even in religion classes in college, I was taught that marriage was the key to the kingdom. I've been told all my life that I would marry a good man and be happy with him for eternity. I'd be lying if I said I didn't want to believe it."
With most of the dramaturgical context out of the way, Larson focuses her attention wholly on the living room drama, really the first of its kind for Plan-B in its 24-year history. Jacob and Abigail Husten are in their 40s, living in a large, well-kept home in Holladay, Utah. Jacob works in public relations while Abigail works in academia, has published books in her curriculum vita, and blogs frequently. The couple is childless, as Abigail has experienced three miscarriages and efforts at in vitro fertilization and adoption also have been unsuccessful. Jacob is loving and sympathetic. They are active in their Mormon faith.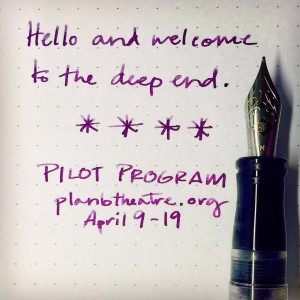 When Abigail says, "three miscarriages. No luck with in vitro, or adoption. Maybe I'm the wrong wife," Jacob responds, "God isn't refusing you children because you're a sinner." He smiles, and adds, "Those are only sins right here. Nowhere else. You're the most beautiful, cynical, liberal, workaholic I've ever known. You're good, Abby. You are good." Despite these specific details, the audience likely will recognize just how familiar these characters are in real life, as Larson has written them as composites of many people with whom she has met and interacted.
In the play's early moments, the couple has yet to decide if it will participate in the church's 'pilot program,' which Jacob admits is an awkward name for what is being asked of him and his wife. Larson is astute here in representing the ever-shifting underlying emotional responses which alternate between hesitating and agreeing to participate in the program. And, it's significant because it mitigates the temptation to perceive polygamy instantaneously either as inherently coercive or patriarchal or as subjugating women. As they discuss how they should decide Abigail says to Jacob, "Do you, though? We're being asked to completely turn our lives upside down," adding, "You're the one they want, remember." Jacob, however, consistently responds with an emotional tone that is hesitant, gentler and more muted than Abigail or Heather, the woman who enters the story later. Jacob says, "I wish you wouldn't— We're together. A package deal. Sense is the last thing any of this makes."
Jacob rarely, if ever, suggests the sort of strong patriarchal figure one might expect to embrace the experiment of polygamy, unlike recent television treatments on the subject. Abigail says, "We need to make our own sense. We need to make this work for us. It could be a gift. A blessing. We could be a family." Meanwhile, Jacob responds, "I'm not a prophet, I'm not a patriarch. I'm just a guy. I work in PR. I like peanut butter. I just want to be with you."
Jacob also agrees to Abigail's recommendation for the new household member: Heather Mendoza, a former student of Abigail, who also had met Jacob previously (when Abigail says, "My best student. Don't you remember? She came over all the time. She loaned you that book on Diego Rivera.").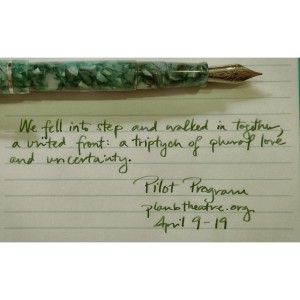 Heather, who is 10 years younger than Abigail, initially thinks that she is being asked to be a surrogate in order for the couple to have a child. Early in their meeting, Heather tells Jacob, "You know, I used to have the biggest crush on you. I knew nothing was ever going to happen, of course. But I used to think about what it would be like to date a guy like you." However, she immediately recoils at the thought of being invited to participate in the 'program' but then realizes that perhaps, like Abigail and Jacob, she could maneuver through and handle the 'strangeness' and 'awkwardness' of this household arrangement.
From that point, Larson's living room drama becomes a compelling tableau of social messages and contemplation of religious identity that resonates with the depth of exploration suggested in the works of Henrik Ibsen, August Strindberg and Gerhart Hauptmann, among others. Clearly, Larson is going for something more than art merely for art's sake. An earlier Larson work, 'Little Happy Secrets,' won the Association for Mormon Letters Drama Award in 2009. That play, a coming-of-age story, was about a young woman who returns from an LDS mission and is struggling to reconcile the commitment to her faith while wrestling with the same-sex attraction she has for her best friend and roommate.
In a season of original Plan-B works that have covered impressively the range of family values and the social discourse associated with that range, 'Pilot Program' will rightfully close out the company's regular season by shaking our community's social pillars in order to let people proceed freely into an enlightened future.
Directed by Jerry Rapier, the production's cast of three includes Mark and April Fossen, who are married in real life, as the couple and Susanna Florence Risser as Heather.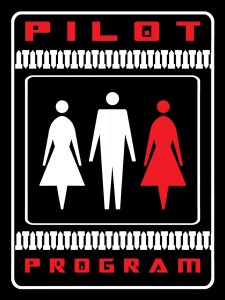 This is the second Plan-B play in recent years that has dealt with polygamy but in a completely different treatment. Jennifer Nii's play 'Suffrage' was focused in the late 19th century when Mormon women enjoyed briefly the right to vote and the tensions of their allegiances both to the rights and privileges granted them by law and their adherence to the religious practices of their faith.
Larson, who has had much of her work produced on the university stage including at Brigham Young University, is making her Plan-B debut. Her adaptation of 'Pride and Prejudice' played to a sold-out run at BYU. A member of the Dramatists Guild and a graduate of the Iowa Playwrights Workshop, she has written numerous plays including 'Martyr's Crossing,' which took best new play honors and debuted at the Edinburgh Festival Fringe.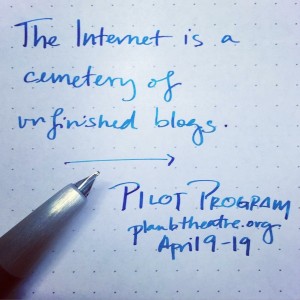 Coinciding with the premiere of 'Pilot Program' is the theatrical release of 'Freetown,' a film directed by Garrett Batty for which Larson wrote the screenplay. The film, which completed production in Ghana, is the story of six Liberian missionaries who flee Monrovia amidst the civil war and hope to find safe harbor in Freetown, Sierra Leone. The screenplay is adapted from actual events.
Performances will run April 9-19, with shows Thursdays, Fridays and Saturdays at 8 p.m., Saturdays at 4 p.m., and Sundays at 2 p.m. in the Studio Theatre at Rose Wagner Center for Performing Arts in downtown Salt Lake City.
Ticket information for 'Pilot Program' is here.