Just how adventuresome and experimental can Salt Lake City's performing arts scene become? More so than some might expect. In the last few years, there have been numerous examples suggesting just how Utah's pioneer legacy is translated and transformed into boundary-busting expressions. Per capita, Salt Lake City stacks up competitively to much larger metropolitan centers when it comes to artistic entrepreneurialism.
One excellent example is Red Desert, the duo project of clarinetist Katie Porter and composer/percussionist Devin Maxwell, which has been in force for more than 15 years. They established the project in Brooklyn, New York but now use Utah as their center of creative activity. Porter and Maxwell are well known on the Utah musical scene as performers and teachers. Their repertoire includes primarily works of living composers along with those known for experimental music. They have commissioned a good number of works that stretch impressively the sonic possibilities of various instruments of the clarinet class, percussion and electronics.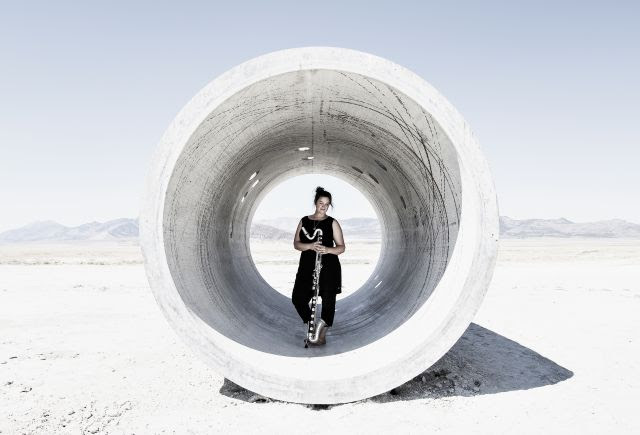 Last week, Red Desert performed an engrossing program of experimental music, representing more than 80 years, in a continuous stream that ultimately comprised a one-hour composition. The concert was held in the Great Hall of The Utah Museum of Fine Arts (UMFA), as part of its chamber music series. The Utah performance followed two recent appearances in New York City with the duo performing various works from its repertoire.
The order and the selected works were curated carefully. Experimentalism is not haphazard nor is it trivial nor a novel curiosity. Indeed, the Red Desert performance offered an enlightening perspective of how experimentalism shapes and affirms new sounds and techniques in the long game approach of reaching musicians and listeners.
The concert opened with Porter performing Giacinto Scelsi's Ixor (1956). It was invigorating music with continuously shifting dynamism in harmonic centers, tempi, and textures. It was the perfect musical amuse-bouche for the hour-long listening experience Porter and Maxwell had mapped skillfully. Scelsi (1905-1988) notably preferred women to play his works, believing they did so more freely than their male counterparts who might have been focused more on proving their virtuosity over the requisite musicality of the work.
Following was John Cage's 0′00,″ the 1962 follow-up which was referred to as 4′33″ No. 2. Maxwell made a paper airplane.Cage (1912-1992) in the first performance of 0'00" wrote, "In a situation provided with maximum amplification, perform a disciplined action." This was subsequently expanded to include "the performer should allow any interruptions of the action, the action should fulfill an obligation to others, the same action should not be used in more than one performance, and should not be the performance of a musical composition." Hence, Maxwell's performance satisfied Cage's specifications.
The concert also included Cage's original 4'33" (1952) but interpreted as 8'39". For this performance, Red Desert split the work into three movements performed at various points throughout the concert. Porter performed the first movement, while Maxwell performed the second and the final included various musicians who picked up their instruments but, of course, remained silent.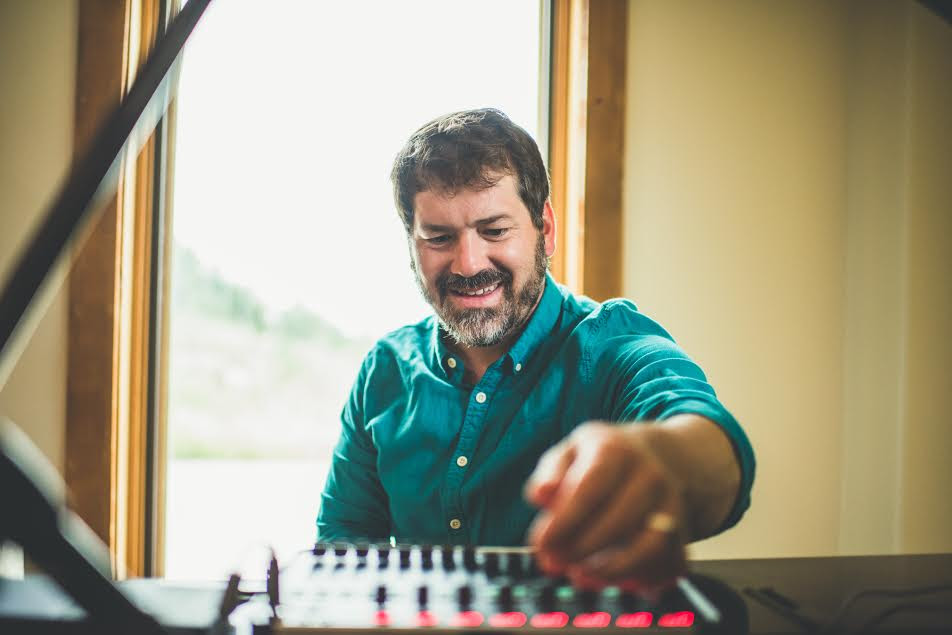 The Great Hall venue of the museum couldn't have been a better spot to experience this unique Cage work, which has transcended the initial reactions of ridiculousness or absurdity that accompanied its initial version performance more than six decades ago. Indeed, having the reminder of Cage throughout this continuous hour-long performance reinforced the respect and integrity for the genius of experimental composers who challenge musicians to follow their instincts and to live, express and work as freely as possible as artists, regardless of the medium or discipline. Certainly, as provocative or as unconventional as Red Desert's program may have seemed for some, the overall performance conveyed an artistic elegance that easily would disarm critics or those skeptical or intimidated by the idea of such programming.
Immediately following her performance of a Cage movement, Porter played Lucie Vítková's Five for solo clarinet and cell phone (2018), a work the composer wrote for her. From the Czech Republic, Vítková lives in New York City and performs and improvises in various forms, including accordion, hichiriki, harmonica, voice and tap dance. Porter wore headphones, as she imitated a recording the composer made of noise on the clarinet and was accompanied by a cell phone.
Maxwell and Porter played most of the 22 very short movements that comprise the wonderfully diverse palette of Christian Wolff's Microexercises (2006). Wolff (1934-) began the work as a commission for an ensemble, which requested the piece contain a maximum of 100 notes. Subsequently, he added 21 other equally short movements, which were scored freely to accommodate any instrumental arrangement from soloist to an eight-piece ensemble. They have this ephemeral quality but what really is impressive is how unique this string of musical ideas is carried without letting one idea overdetermine others.
A marvelous treat was Maxwell's performance of two movements from James Tenney's Three Pieces for Drum Quartet (1975/1982). Sandwiched between the two movements was the world premiere of an Adrian Demoč (1985-) work as a tribute to one of the most experimental Italian madrigal composers of the 16th century.
Porter and Maxwell studied with Tenney (1934-2006) at the California Institute of Arts. Tenney's transdisciplinarity is fascinating. Taught in composition (studying with Cage, Carl Ruggles and Edgard Varèse, most notably) and electrical engineering, he pioneered computer program development for music at the Bell Labs campus in New Jersey during the 1960s as well as composed and performed extensively.
Maxwell played one of the quartet parts live while the other three were recorded. The first movement, marked Wave, is a tribute to Charles Ives, one of the most famous American experimental composers from the early 20th century, and the third, marked Crystal Canon, tips is hat to Varèse, a true pioneer of music sampling. Overall, Maxwell's performance was an eminently worthy tribute to genius and resourcefulness.
Demoč's premiere piece amplified the wondrous treat effect even more so. The work titled A Luca Marenzio II featured significant disparate elements that were truly transfixing. The clarinet part is pure microtonalism but the harmony is fixed, as Maxwell plays it on the vibraphone. The dolce-like effect is unexpectedly jarring. Porter and Maxwell met the composer at Ostrava Days, a three-week contemporary music festival in the Czech Republic.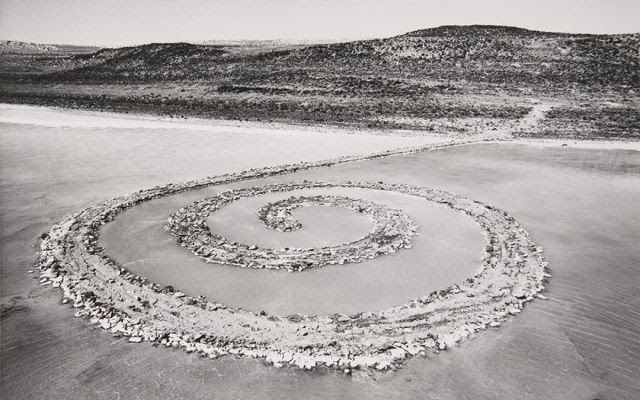 After Maxwell played the third movement of Tenney's drum quartet, Porter returned with the E movement from Susanna Gartmayer's AOUIE (2015), which explores the sonic territory possible with the bass clarinet. The individual piece titles reference a vowel in which how the mouth forms them dictates how the clarinetist should produce the tones of the music. Porter, who performed the work on an E flat contra bass clarinet, is believed to be the only musician beside the composer to play the piece. The piece suited perfectly the acoustics of the UMFA's Great Gall. Gartmayer, who is based in Berlin and has received commissions from the Austrian state government, works in the multi-idiomatic improvisation, experimental rock music, contemporary new music and multi-media sound research.
Maxwell's Cloudseeding 9 (Wind Harmonics) (2018) followed as a premiere, which is part of a series. In many respects, it is a musical representation of the weather modification procedure of the same name and it is a convincing interpretation of a storm. This particular Cloudseeding work was scored for electronics but others in the series have been set for various instrumental ensemble combinations.
The program closed with Porter performing the oldest work of the program, the third movement of Johanna Beyer's Suite for Clarinet I (1932). Beyer (1888-1944) was born in Leipzig and came to the U.S. in the mid-1920s to study with various composers, including Henry Cowell. After her death from Lou Gehrig's Disease (Amyotrophic Lateral Sclerosis), her music vanished from the musical world until the 1990s. This particular suite is the earliest work in her output, which comprised numerous experimental works composed between 1932 and 1940, when the effects of the disease prevented her from continuing her work. Beyer's life epitomized the plight of women composers. She would submit manuscripts with just the initial of her first name and her full last name, hoping that a publisher might assume that she was a male composer. She lamented that her works were in "total eclipse." Many of her works now are being performed for the first time. Porter's sample from the Beyer suite certainly whets the appetite to connect with the music of a truly fascinating creative personality.
RED DESERT AT SPIRAL JETTY SEPT. 29
Red Desert will perform with a new program on Sept. 29, beginning at 1 p.m., at Robert Smithson's Spiral Jetty in a free, public performance being coordinated by the UMFA. The event (1-4 p.m.) at the Rozel Point of the Great Salt Lake includes a community meetup with activities. Porter will walk the Jetty while performing Michael Pisaro's (1961-) Within 6 for solo clarinet as well as David Dunn's Place (1975) while recording and playing back sound of the environment. Maxwell and Porter also will premiere John Hasting's Spirals for Jettie, a clarinet/percussion duo he wrote for Red Desert and "baby Jettie." Maxwell also will play music by Tenney, Pauline Oliveros (1932-2016) and Iannis Xenakis (1922-2001) on solo percussion, a sure-fire winner for the natural setting.
For more information see the UMFA website.