In between its 54th and 55th seasons, the Ririe-Woodbury Dance Company traveled in May to Mongolia and South Korea, as part of DanceMotion USA℠'s cultural diplomacy program.
In Mongolia, the dancers and company staff taught master classes in contemporary dance and improvisational technique at a state university as well as the police academy. In South Korea, two of the dancers taught 60 boys in a juvenile detention program and the company participated in a performance exchange with the Philos Dance Company, the first to comprise entirely individuals with intellectual and developmental disabilities. The company also taught dance classes to children of families who have defected from North Korea.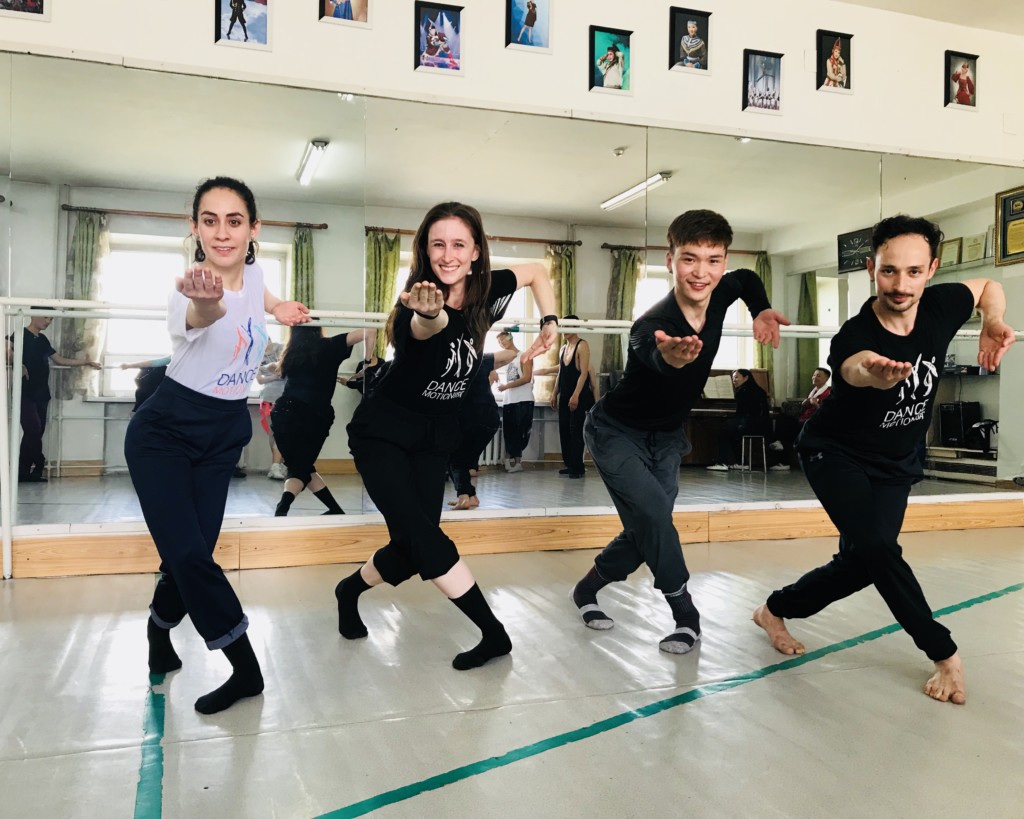 As Jena Woodbury, executive director of Ririe-Woodbury, explains, the children's teacher had been concerned about the fears which keep the children from interacting with each other, whether they are from either nation. Many of the families who defected are undocumented, which adds to their fears and hesitations in settling into a new community. "By teaching them creative movement, the children started to interact and it was exciting to see how dance had turned the tables," she explains.
One of the strongest points of evidence that explains why Salt Lake City's dance companies thrive and excel artistically is that as focused as they are in presenting some of the finest contemporary dance pieces in concert, they are as equally committed to being cultural ambassadors in the community. The local dance culture percolates in part because dancers and artistic directors lead workshops, classes and activities that introduce contemporary dance, creative interpretive movement and improvisation to everyone in the most expansive sense of egalitarianism imaginable. There are classes for refugees, movement workshops for elderly individuals with Parkinson's Diseases and collaborations with various dance styles include hip-hop, ballet and folk as well interactions with children and adults with various disabilities or those whose access to the arts might be limited because of economic disadvantage or other concerns.
Ririe-Woodbury Dance Company: Contemporary Repertory from Ririe-Woodbury Dance Company on Vimeo.
As Daniel Charon, Ririe-Woodbury's artistic director, says, the cultural mission in Asia confirmed that "we really don't need to change the wheel," but it also enlivened and strengthened everyone's sensibilities and sensitivities about making the connection to different audiences and demonstrating how dance for everyone can be anything and everything but intimidating and discriminating based on ability or experience.
The forthcoming Ririe-Woodbury season of three concerts epitomizes the same generous sense of cultural ambassadorship that qualified the company's selection as one of three American dance institutions who were selected to participate in the international artistic diplomacy program.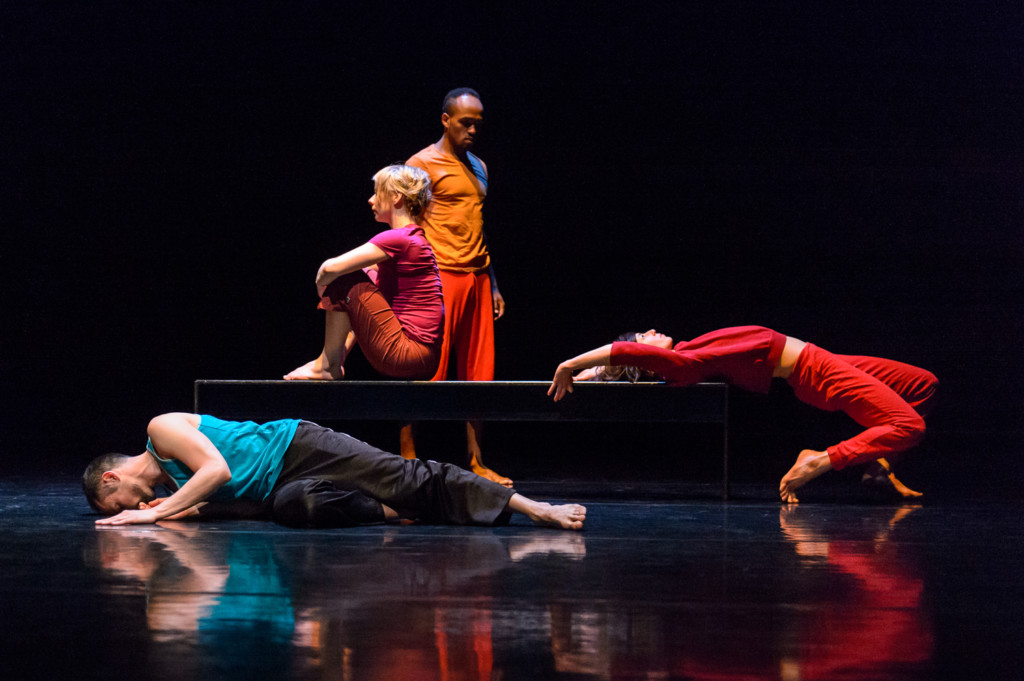 The opening concert of Splice (Sept. 27-29) weaves four existing works from Ririe-Woodbury's repertoire – three taken from within the last five years and one from the 1990s – into a story-telling choreographic narrative akin to a cinematic presentation of four tableaux. The winter concert of The Live Creature and Ethereal Things (Feb. 1-2) promises to be an outstanding community collaboration, featuring Dallas Graham and the Red Fred Project, the Flying Bobcat Theatrical Laboratory (with Alexandra Harbold and Robert Scott Smith) and original music by composer John Paul Hayward.
In the Red Fred Project, Graham co-authors original stories with children who are dealing with serious illness or special needs that are then published as books that magically mix humor, poignancy and precocious epiphanies in ways that consistently move readers and listeners. Charon says the theme contemplates the question of "Where does hope come from when faced with random cruelty?" The premiere will coincide with the publication of the first Red Fred book in Spanish.
The closing spring concert will include two world premieres – by Stephen Koester and Charon, respectively – and the reprise of The Opposite of Killing, a 2011 work by Tzveta Kassabova, a Bulgarian choreographer who also has a background in astrophysics and mathematics and infuses her work with strong musical and physical sensations.
The opening Splice concert will have three evening performances (Sept. 27, 28, 29, 7:30 p.m., Jeanné Wagner Theatre, Rose Wagner Center for Performing Arts) and a Moving Parts Family Series Saturday matinee (Sept. 29, 1 p.m., Jeanné Wagner Theatre). The family matinee option is an hour-long performance featuring short narration and excerpts from the evening concert's four works. And, families are encouraged to bring their youngest children as well. Family matinee tickets are less than one-third of regular ticket admission prices and there are family package options at an even more affordable rate.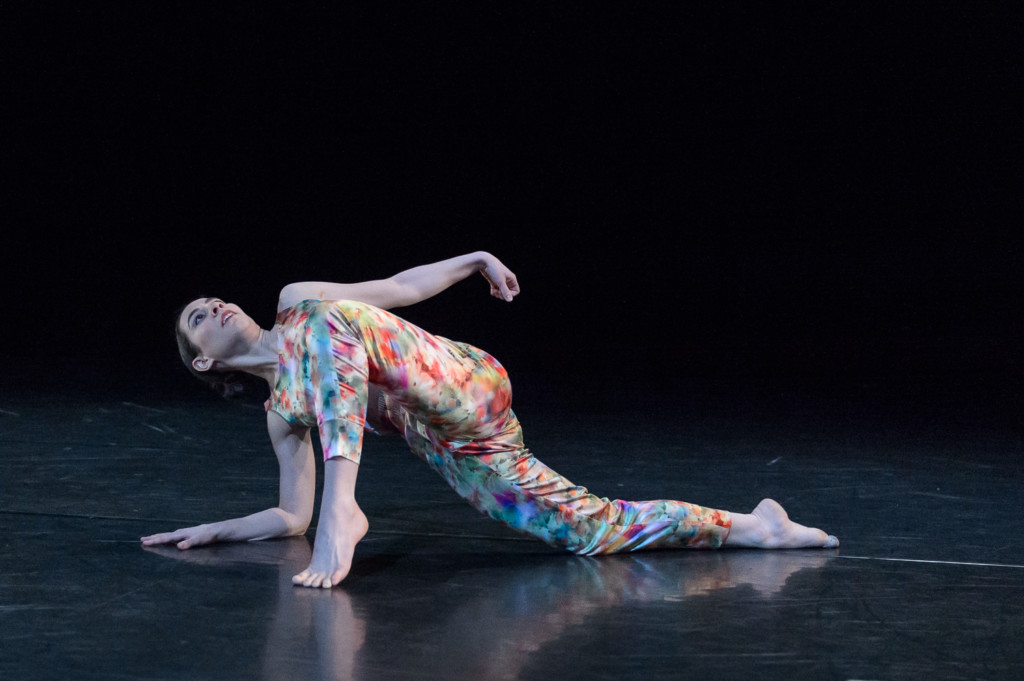 Opening Splice will be Star Mark, a 2016 work choreographed by Joanna Kotze, which features an original musical score by Ryan Seaton. The 21-minute work champions enlightened ideals about body positivity. As The Utah Review noted in a preview from 2016, a keen sense of space as architecture drives the composition. "While watching a rehearsal of the work [in 2016], it became immediately apparent that Kotze is focused on creating ever-changing blocks of physically demanding dance movements that tear down the metaphorical fourth wall of dance performance, often bringing the dancers barely more than a foot or two from the audience. Dancers are never stoic, their faces reacting and responding to their viewers, both serious and whimsical."
The work premiered in the Rose Wagner's Black Box Theatre, an intimate space that emphasized the dancers' eye contact with audience, so it is intriguing to anticipate Star Mark's performance on the stage of the much larger Jeanné Wagner Theatre.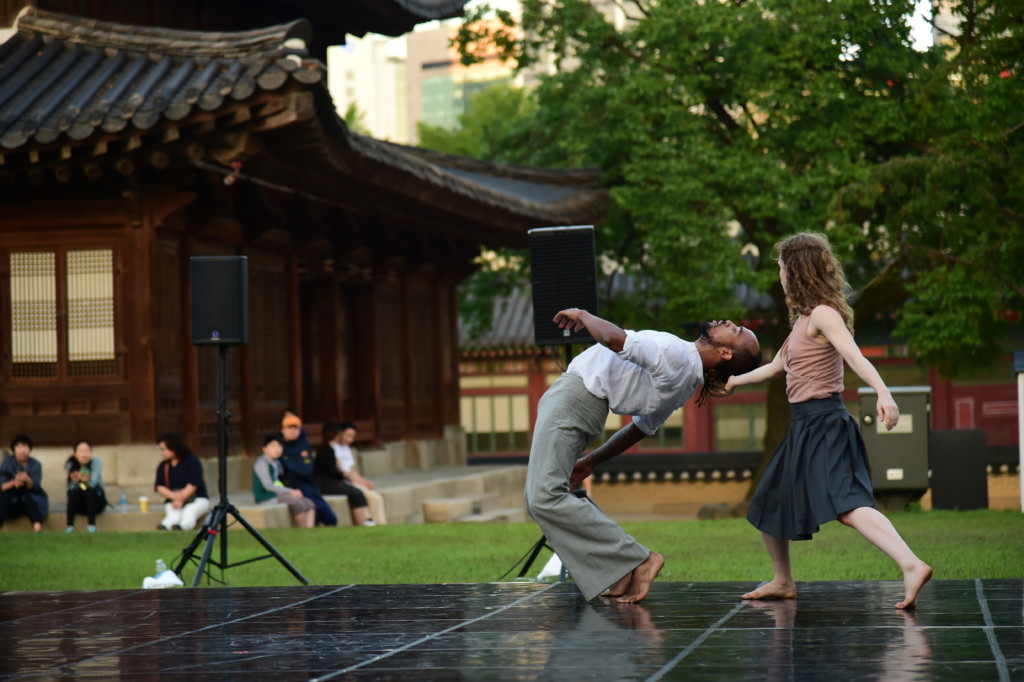 Kotze, a South African native who started out in ballet as a child but then studied modern dance while also earning a bachelor's degree in architecture from Miami University (Ohio), said in the same 2016 interview that Star Mark is meant to "challenge our notions and perceptions about what is beauty and what is beautiful. She added, "We're all complex beings with all sorts of multiplicities in play at once and that is what I want to communicate in this work."
Seaton, a New York composer with whom Kotze has collaborated previously, also is a guitarist with the Brooklyn-based experimental pop rock band Callers that also draws heavily upon its experiences in New Orleans.
Following Kotze's work is prima materia by Adam Barruch, who also designed the sound score to accompany the choreography. The 16-minute work, which premiered in 2015, expands upon the idea of raw source material, unfiltered and untainted by tensions, rebuttals, challenges or denial of authenticity and purity. Barruch is inspired in part by the Jewish mysticism of Kabbalah, as articulated by the movement's 16th century leader, Moses ben Jacob Cordovero. Barruch quotes him in an introductory program note: "With the concealment of the light, the things that exist were created in all their variety. This is the secret of the act of Creation. One who understands will understand." In fact, there is much relevance in the developing amoebae as the creative metaphor for Barruch's work.
Barruch started as an actor working in Broadway, film and television and then studied dance at The Juilliard School. Eventually, based in Brooklyn, he formed his company Anatomiae Occultii and has built an extensive portfolio of choreographed commissions, which includes unique collaborations such as creating dance movement for videos featuring the Tokyo-based musical group mishmash* as well as movement for Variety Worldwide, whose projects combine non-traditional theater with nightlife and dining. He also has been working on a new physical theater production of Stephen Sondheim's Sweeney Todd: The Demon Barber of Fleet Street.
The oldest work on the program, Strict Love, was created in 1994 by Doug Varone, a choreographer who has had a long relationship with Ririe-Woodbury Dance. While Charon danced in Varone's company for 10 seasons (and his partner Natalie Desch also danced with the company), the choreographer's connection to the company stretches to the 1990s. "Shirley [Ririe] and Joan [Woodbury] were very big champions of my work early on. They commissioned me back in 1994, when I created Smashed Landscapes for them, and I've had an ongoing relationship with them ever since," Varone said in an interview earlier this year for an article published by The University of Utah's School of Dance.
The work features musical selections from numerous popular artists of the 1970s. A 1994 New York Times review of the work described it as a "portrait of a lonely crowd, to a tape of a pop-music radio show, deliberately tentative-looking movements give way to wild spasms. The superficial brashness of the songs and the disk jockey's chatter serve as effective contrasts to the insecurity of Varone's characters. Despite many passages of unison movement, each dancer seems always solitary, rather than part of a community." In his more recent interview, Varone described the work as "strict, defined and angular."
The program closes with Construct, a 2014 work Charon created during his first year as artistic director for Ririe-Woodbury. The 24-minute work features original music by Michael Wall, a Salt Lake City DJ, member of the Salt Lake Electric Ensemble, and music producer with the website soundFORMovement.com.

The work features a video Charon specifically created to accompany the movement. It addresses the tensions everyone faces today in terms of maintaining authentic senseless individuality against a backdrop of social, digital, and multimedia technologies in which constructed realities seem to have become the inevitable norm.
Charon says that reopening the video files for Construct after several years was a surprise. He opened them on the newer computer he owns and the advances in playback technology and high-definition options. At the current 60 frames per second, five times faster than when he originally created the video, the images move much smoother and sharper than they actually are without any of the hesitating blurs of the original. The dream-like ethereal feel of the older, slower version of the video now becomes so realistic that a viewer can become part of the scene. "There is a sense of nostalgia about creating this particular work because it was during my first year at Ririe-Woodbury," Charon adds.
For more information about both programs, see the Ririe-Woodbury Dance Company website and ticket information at ArtTix.