Libraries rock. That straightforward declaration is the guiding theme for summer reading and literacy programs in library branches across the country, as millions of families consider creative ways to combat the risk of the summer slide so that their children do not lose the learning momentum they achieved in the school year that just ended.
For the eight branches of the Salt Lake City Public Library, this year's Super Summer Challenge program is customized not only in its musically-inspired theme – Strike A Chord – but also in the specific tracks of activities and benchmarks not only tailored for babies and toddlers, kids and teens but also for adults. "We've discovered that these literacy programs are more successful when grown-ups also are engaged," Liesl Jacobson, children services coordinator, says. "It's a great way for everyone to learn and play together."
The music theme is appropriate this year for the City Library, as it launches HUM, a free digital streaming service dedicated to local music. Also, the Strike A Chord program's start coincides with the community party (June 2) marking the 100th anniversary of the Chapman branch in the Poplar Grove section of the city. Strike A Chord runs from today (June 1) to Aug. 11.
The library has published a tracking and activity booklet for each level of the program, which is augmented by details and links at the library's website. For example, the Kids booklet, with content in both English and Spanish, includes suggestions for activities at the library and in the city, featuring music, reading, science and art. There are three challenge levels, in which kids can track their achievements on a printed bingo card included in the booklet. Once they complete a bingo card, they can redeem it for a prize. If they complete all three cards, they are eligible for a grand prize drawing.
The activities and prizes are categorized according to types. These include reading, with book recommendations listed at the library's website, which build upon the program's theme, including works about sound, stories that have been made into movies, and biographies about musicians. The Create category includes numerous ideas, such as making a project in the Tinker Lab at the Main Library or at one of the multimedia Creative Labs in several branches. Explore activities include discovering music from another country, visiting the Tracy Aviary or attending outdoor concerts. Move activities encompass individual or organized events, such as a dance party at a library branch, attending a yoga or Zumba for Kids class at the library, or exploring the EcoGarden and Orchard near the Day-Riverside Branch or the Hidden Hollow area near the Sprague Branch in Sugar House. There also is a pen pal activity asking students to write letters to others at another library branch, using a form provided by a staff member.
Jacobson says the activities are geared toward incorporating many of the diverse services libraries offer today. The booklet for teens incorporates all of the basic setup for incentives but the activities are expanded to encourage individual creativity and motivation. Teens are encouraged to read books by authors who share their same initial, a book recommended by a best friend, the set of lyrics from all of the songs on a favorite album, or a book read aloud to a younger sibling.
The library also has scheduled teen-focused events throughout the summer, organized to the summer challenge program's theme. This includes an activity inspired by Cardi B's recent appearance on the Tonight Show, which she was co-host with Jimmy Fallon. She performed a debut cut of the song Money Bags from her gold certified album Invasion of Privacy. Others are hip-hop culture and break dancing workshops with The Bboy Federation, a local food tasting class organized by Moka SLC and Bat Eyes, a Sounds of Science workshop, about how these animals navigate throughout the night by making sounds and listening to their echoes to pinpoint their locations.
Likewise, the adult booklet is set up similarly, with grand prize incentives including annual family memberships to the Natural History Museum of Utah, Tracy Aviary or The Leonardo. Others include gift certificates to Bicycle Collective and Kura Door or digital hardware such as Amazon Alexa + Dot, a Chromebook or Beats headphones.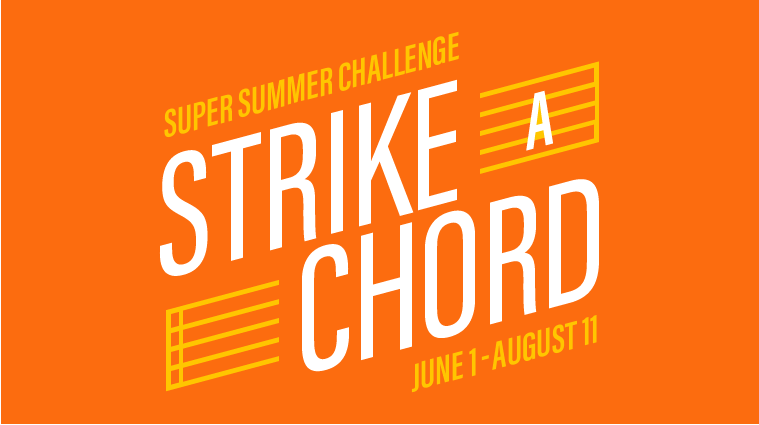 The reading list encompasses a broad spectrum, including books by Utah authors, biographies about musicians, graphic novels or manga, a book that could be read in a single day, a book that has been banned or censored at various times throughout history and book anthologies of short stories, essays or poetry. The activities are organized, regardless of whether adults are parents or are just seeking motivation to read more and use the library services more frequently. For parents and caregivers, the adult booklet offers a different take on how they can encourage their children to read more as well as become more confident as a reader, both for appreciation and comprehension.
Likewise, the activities for babies and toddlers encourage parents and caregivers, for example, to sign up for the 1,000 Books Before Kindergarten program. There also is an extensive music playlist suggested for this age category.
Jacobson says many previous participants have responded positively to the activities in how they integrate learning and playing. The Super Summer Challenge program has become the gateway for many families to discover just how diversified the library's services are in an age where learning expectations are so immersed in the digital environment but where the classic book form also is as relevant as ever.
Jacobson says recommended activities and materials for this year's theme came from suggestions by various groups, including the Utah Symphony and Utah Opera. Summerhays Music Center will also bring its instrument petting zoo, a popular annual feature in the Kids Yard at the Utah Arts Festival, to the library during the summer.
The launch of HUM coincides ideally with the start of the summer reading and literacy activities. Today at 8 p.m., Diabolical Records (238 S. Edison Street) will be the all-ages venue for free performances by local bands Quiet House, Conquer Monster and Jazz Jaguars. Another launch party featuring local music will take place June 2 at 8 p.m. the Urban Lounge, which is open to persons 21 and older. Among the performers will be the Salt Lake Electric Ensemble, UTA TRAX and Strong Words.
HUM's collection will be a curated free local music streaming and downloadable service with content selected by a jury of professional local music advocates. Submissions are open twice a year and music produced in Utah within the last five years will be eligible. Musicians and bands will sign a non-exclusive licensing agreement so they can continue to share and sell content elsewhere as they might prefer. The service also includes a digital poster archive.
For more information, see the Salt Lake City Public Library website.