The haunted house enterprise for Halloween in Salt Lake City is nationally known, including Fear Factory that Travel Channel named as one of the best of its kind in 2015. This weekend, SB Dance will take 80 audience members (ages 21 and older) in each of four performances through All Saints Salon, its own interactive Halloween experience that incorporates dance along with numerous theatrical elements including fog, haze, nudity and profanity.
The company has long immersed itself in many creative, unquestionably bold ways that have dismantled the fourth wall when it comes to audiences. Interactions involving audience members have propelled SB Dance classics including Waltz of the Dog-Faced Boy and Surrenderella, an adaptation of a fairy tale that runs the gamut from bondage ballet to the nuanced expression of erotic expressions that can be as cute and humorous as they are artistically liberating.
"For many, Halloween is the most familiar time which gives you the permission to do a lot of fun things not like other holidays," Stephen Brown, artistic and executive director of SB Dance, says. "It's a cool ultimate form of the boutique and intimate theater and dance that we are known for in the community."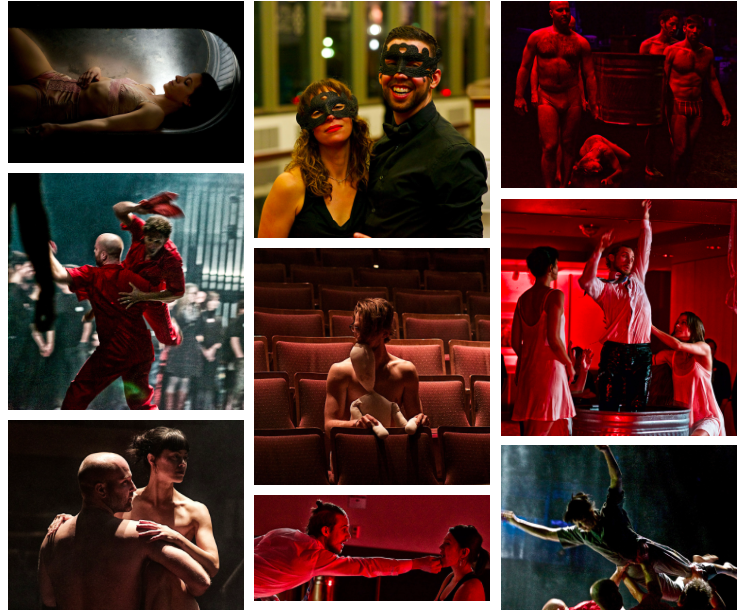 As for All Saints Salon, "it isn't necessarily dark although sometimes it can be," Brown explains. "We're asking audience members to wear all black and they will be given a mask prior to entering the theater. Each person will have the anonymity to experience fully the elements of fear and fantasy we have planned for the show."
The 70-minute show will be offered four times in the Jeanne Wagner Theatre of the Rose Wagner Center for Performing Arts: Oct. 21 and 22, 7:30 and 9:30 p.m. Normally the theater would hold 500 people but Brown's production "deconstructs" the venue which can accommodate comfortably just 80 people.
Brown also explained the artistic rationale in a recent blog at the company's website. He wrote:
ASS [All Saints Salon] is one of SB Dance's best, most eccentric productions. The original inspiration was not to jump on the immersive wave. Rather, I was inspired by a crew of performers who do this so well. Every SB Dance show has an element of audience interaction. More recently, especially in The Pushers and Surrenderella, a new chemistry evolved that got us closer and closer to a fully immersive evening. There's also a debt owed here to a core audience who is willing, supportive, eager, and keeps finding their way to our theater. It was inevitable that artists and audience come together in ASS.
To wit: the company has produced a list of rules of engagement for audience members, who must be 21 and older and must have ID with them (as spirits will be served). There will be no seating, as audience members will be moving continuously throughout the performance as they react to various performers. Many of the other most significant rules are similar to what visitors might find at a haunted house atractions. Brown says that audience members will only be allowed to touch performers if they are specifically asked to do so.
Likewise, the experience is intended to be completely nonverbal so audience members will be advised not to speak. With its long record of immersive interactive performance experience, the company sets a sensitive protocol for making the salon's spontaneity as artistically rewarding for its performers and audiences. Thus, while there is a satisfying sense of naughtiness, audience members cannot engage in inappropriate, disruptive, or non-permitted behavior.
Brown says he likens planning for spontaneity and improvisation to the performances of the late comedian Robin Williams. SB Dance productions start from a scripted format but the performers also have such well-developed improvisational skills that it ensures the performance results underscore why the production leaves no room for error even as the artistic energy rises up spontaneously.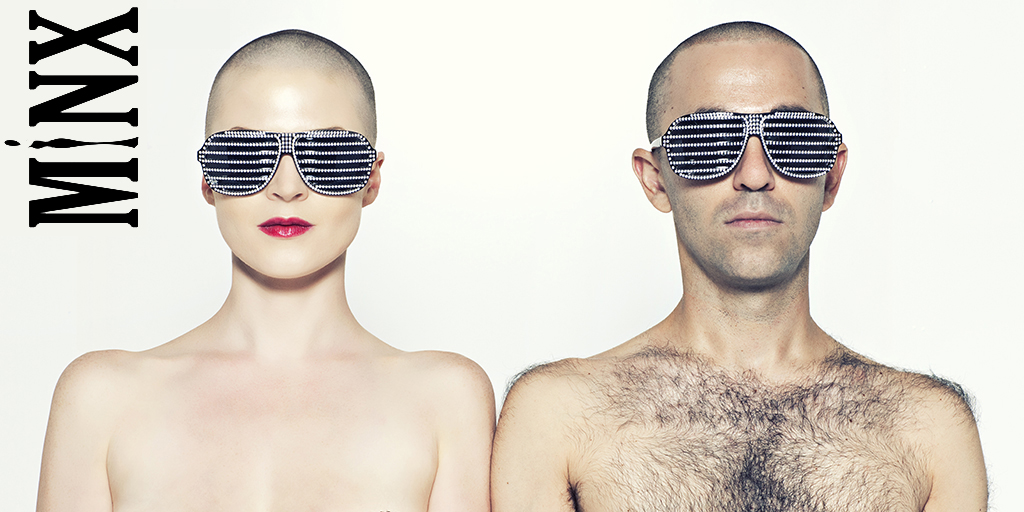 Among the production elements will be a diverse palette of music, including electro-pop tracks from MiNX, a local band, which have the flavor of 1980s sounds, along with eclectic selections ranging roughly three and a half centuries – Baroque's Henry Purcell to Bela Bartok, one of the 20th century's greatest composers and to electronic dance music.
In addition to Brown, who created the Salon and Winnie Wood, who co-directs the show, the production team includes video by Anson Fogel, lighting by Cole Adams, and production management by Liz Ferguson.
Starring performers include Annie Kent, Christine Hasegawa, Nathan Shaw, John Allen, Rick Santizo, Florian Alberge, Kimberly Campa, and Miriam Gileadi, joined by guests Kristen Ulmer, Melissa Snow, and Allison Shir.
Tickets are $70 each. The final performance (Oct. 22, 9:30 p.m.) is sold out, as of press time.
Check-in begins 30 minutes prior to the performance. Audience members are advised to allow time for processing and a drink at the Salon Bar. Each member also will receive a swag bag. The company recommends that audience members review the rules of engagement for the show which can be found here.