"Mama Mia" was the greeting I received when I walked through the doors at Sicilia Mia Trattoria-Pizzeria in Holladay. Although it was my first time in the restaurant, the warm welcome made me feel like a well-known regular. This family owned and operated eatery, takes the idea of , 'when you are here, you are family', seriously. Chef Franco Mirenda, who also is a partner in Sole Mio in Sandy, leads the family in the kitchen creating old family recipes that are authentic to the region and simply delicious. The family owned a restaurant in Sicily before coming to the United States just four years ago, and for those of us that love homemade tomato sauces and pasta, we are fortunate to share in their love of making good food. The restaurant is small and quaint, and will have limited outside dining when the weather is nice. From the homemade bread and desserts to the traditional Italian dishes, the atmosphere is welcoming but the food will keep you coming back.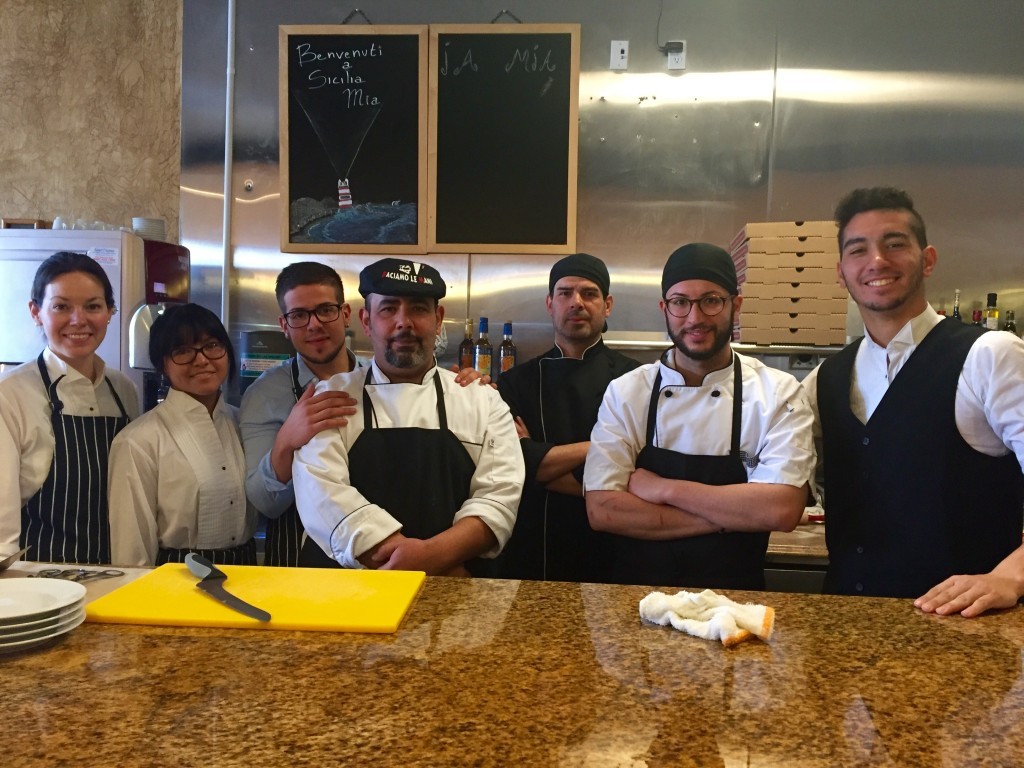 I explored a few menu items on my first visit, and I must admit, I went back for lunch the next day to try a few more. The housemade special is carbonara, and is basically made to order table side. Tossed in a Parmesan wheel that is ignited for easy scraping, the flavors are as fresh as it gets. The eggplant Parmesan has the homemade taste I grew up with. The eggplant is firm and lightly breaded. The dish is then topped with housemade tomato sauce and melted mozzarella cheese. The flavors were a perfect combination of savory and richness you would expect. 
A wood-fire pizza oven tucked in the corner of the kitchen delivers made to order pizzas with a smokey taste. I enjoyed the Marguerite pizza, a crispy, thin crust, topped with marinara sauce, fresh mozzarella cheese and fresh basil, you will not miss the meat.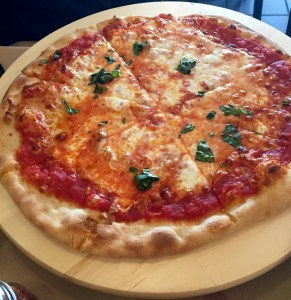 And then, there are the pastries. Hand-crafted daily by pastry chef Gaetano, the exquisite treats are some of the best I have ever had. They are both pleasing to the eye and the palate. The tiramisu was calling my name to try. The traditional dessert was light and flavorful and has become a taste I crave. The hint of coffee and chocolate among the cake and mascarpone cheese was the exact combination so that one flavor did not outdo the other, but instead enhanced it. With each bite, I tasted the recipe that clearly had been perfected over time.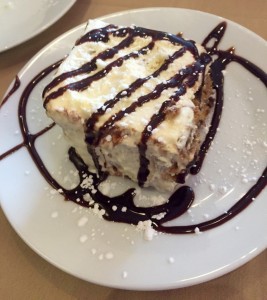 Writer's note: Sicilia Mia currently does not have a liquor license but hopes to have one issued by the end of April.
Sicilia Mia
4536 S. Highland Drive
801-274-0223