Making its U.S. premiere in the Sundance Kids slate this year, Binti, an insightful gem from Belgium, directed and written by Frederike Migom, touches on an immigration issue of sociopolitical urgency that resonates in the U.S. just as powerfully if not more than in the country in which the story is based.
Binti, 12, a vivacious, budding social media entrepreneur hoping to find fame as a vlogger, lives in Belgium with her father, Jovial, who came from the Democratic Republic of the Congo, but does not have the proper, updated documents to stay in the country.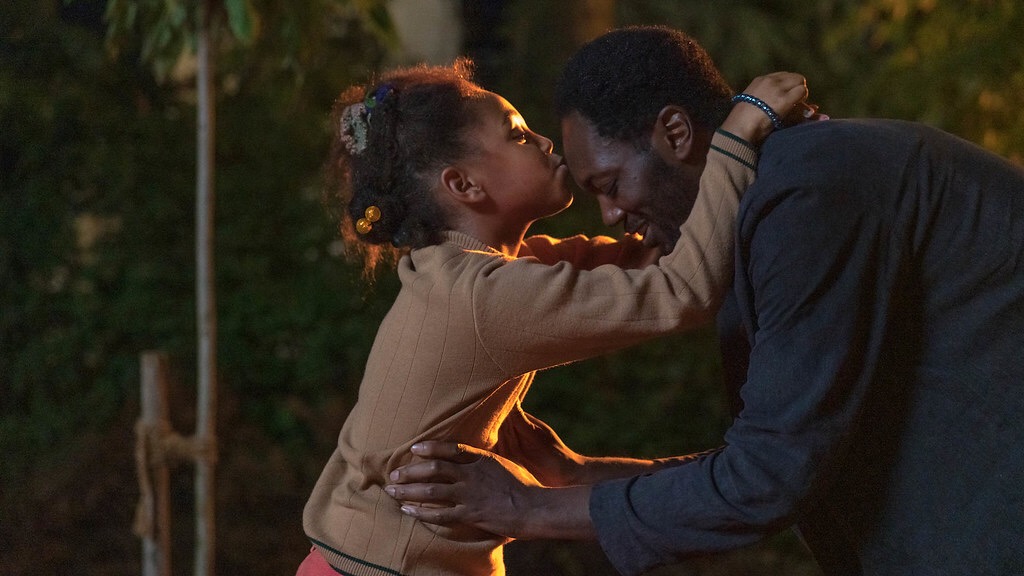 Binti is careful about what she posts online in her videos, knowing that immigration authorities could recognize the location and raid their crowded apartment where she and her father stay with other migrants. Such a raid occurs early in the film. The two barely escape and find temporary refuge in a nearby wooded area. Binti meets and befriends Élias, a young lad who struggles with accepting his parents' divorce. Eventually, Binti and Jovial meet Élias' mother, which inspires the young migrant girl to concoct a plan for her father and the boy's mother to fall in love and marry so they can stay in the country.
For a film recommended for children ages 8 and up, Migom achieves a balance in a story with serious implications that nevertheless inspires plenty of delightful, charming and cute moments while enlightening its audiences to consider what migrants, refugees and immigrants face in communities around the world. The line of "you live but you don't exist" concisely sums up the dilemma Binti and her father, who aspires to publish his poetry, attempt to resolve. And, Binti has lived nearly all of her formative years in Belgium, not the Congo.
In a Skype interview from Belgium just days before she departed for Park City, Migom says that her debut feature-length narrative was realized with a "lot of little bits and pieces coming together." There was a Flemish public grant designated for producing a family film, which Migom saw as an opportunity to develop a broader story with Congolese characters. Previously, she wrote and produced a dramatic short Nkosi coiffure (2015), about a couple fighting in the street of a Congolese neighborhood in Brussels and the young woman finds refuge in a nearby hair salon. "I had done a lot of research for that film as well, and I discovered that a lot of them did not have legal documents," she explains. "Many of the children grow up with all of their ties here in Belgium, not Africa."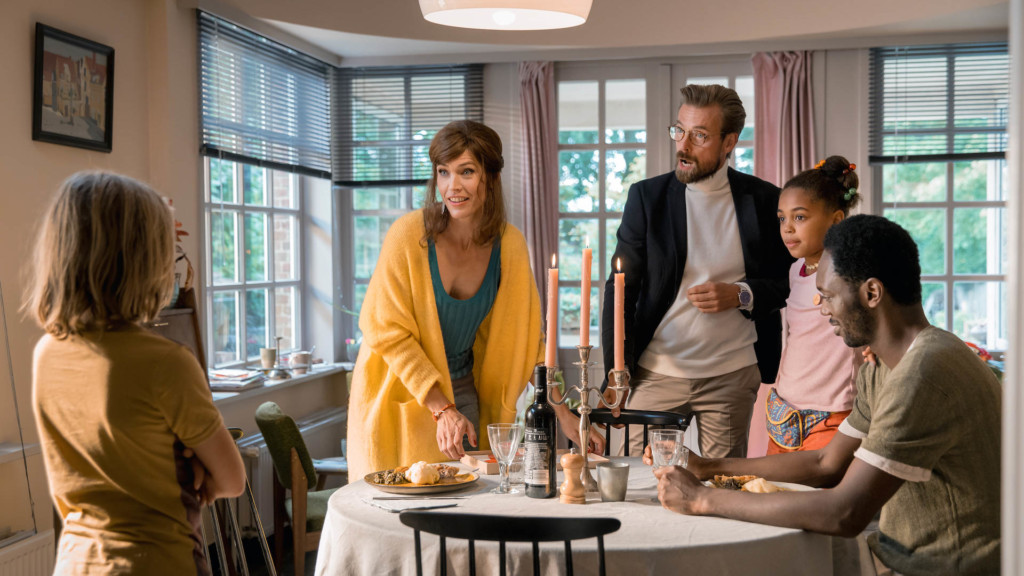 For Belgian audiences, Binti certainly struck a particular historical irony, knowing how their country's colonial and imperial interests had affected the Congo. Migom's grandfather had worked in the Congo, for example. She was inspired to capture a young female migrant's point of view about wanting to claim as her home a place that is not readily giving her the opportunity to realize it.
There also is Élias, who is not happy with his mother, an aspiring fashion designer, and her friendship with a male neighbor, who wants to help advance her career in Paris. Élias also notices that the neighbor is interested romantically in his mother. Meanwhile, the boy occasionally chats with his father, who is remarried and has a second family in Brazil.
Élias has started a club to save the okapi – an additional tidy element to enhance Migom's narrative. Also known as the forest giraffe, the animal is unique to a specific location in the northeast part of the Congo. The boy's conservation club is at a standstill because he is the only member. However, Binti's ebullience rejuvenates his efforts with immediate results, when she produces a new vlog to promote his cause for saving the okapi. Young viewers will appreciate the portrayal of how adept Binti's social media skills are in overcoming challenging circumstances.
Élias' mother, Christine, learns of their predicament and lets Binti and Jovial stay with them, a move that disturbs her neighbor. Quite surprisingly, it is the minor character of Christine who delivers one of the film's strong thematic points about unconditionally accepting the strangers as newcomers to her home and discovering foods, costumes, music and dance integral to Congolese culture. In one scene, she is touched by a poem Jovial recites as a tribute to Binti's deceased mother.
Casting for the film proved just as serendipitous as Migom's story development. While it's not uncommon to have 600 or more in a casting call for a lead role in a children's film elsewhere, Migom's specified requirements brought about 100 auditioning actors each for the roles of Binti and Élias. Bebel Tshiani Baloji was cast as Binti and her real-life father was selected for Jovial.
Mo Bakker was cast as Élias. Migom developed the character of Élias as a tribute to her late brother. "He was a big nature nerd. In the nineties, he wore oversized T-shirts with Greenpeace or messages about protecting the rainforest," she says. He studied biology and went to Senegal to study an endangered species of antelope." Élias' portrayal in the film seems like a sister's beautiful tribute to her brother's passions.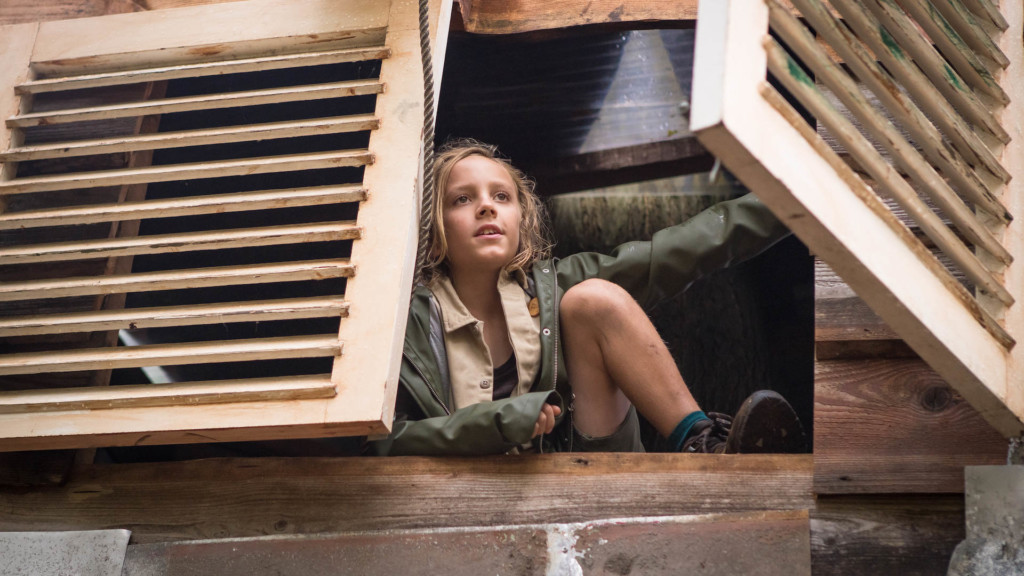 The film is mostly in Dutch with some dialogue in French but Migom's piece is a solid example of the belgitude spirit that animates the thriving Flemish cinematic culture. The film also has played in front of many school-age audiences in Belgium. "They laugh, cry and they love the film," she adds. "Quite a lot of kids are aware of others with situations like Binti. They ask what are these papers and what do they mean. They wonder why some kids and their parents need them."
The film has picked up at least 10 awards from major children's film festivals, including Ale Kino! – International Young Audience Film Festival.
Binti is one of three Sundance Kids features, curated by Patrick Hubley, executive director of the Utah Film Center. The others are world premieres of Come Away and Timmy Failure: Mistakes Were Made.